If you've ever paid extra for that Chipotle guac and wished you could also smear it on your eyelids, E.L.F. Cosmetics is here to help you do just that!
Well...sort of. They just announced earlier today that they've partnered with Chipotle on a makeup collection that is as weird as it is kinda incredible?
There are four items in the collection, so let me break 'em down for you. First, we've got the eyeshadow palette, which includes the colors: Lettuce, Guac, Corn Salsa, Mild Salsa, Pinto Beans, Black Beans, White Rice, Brown Rice, Green Salsa, Hot Salsa, Sofritas, and Fajitas.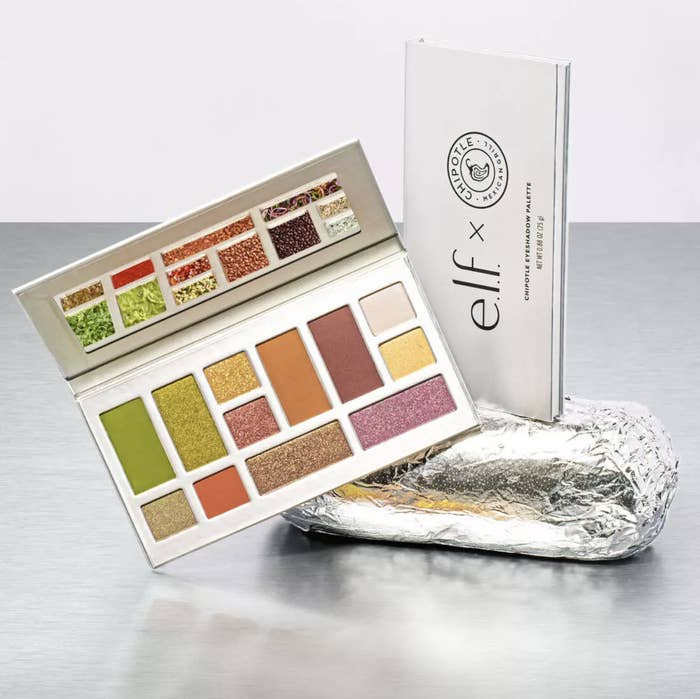 Here they are, up close and personal. As a bonus, you get a coupon for actual free chips and guac from Chipotle with every eyeshadow palette order.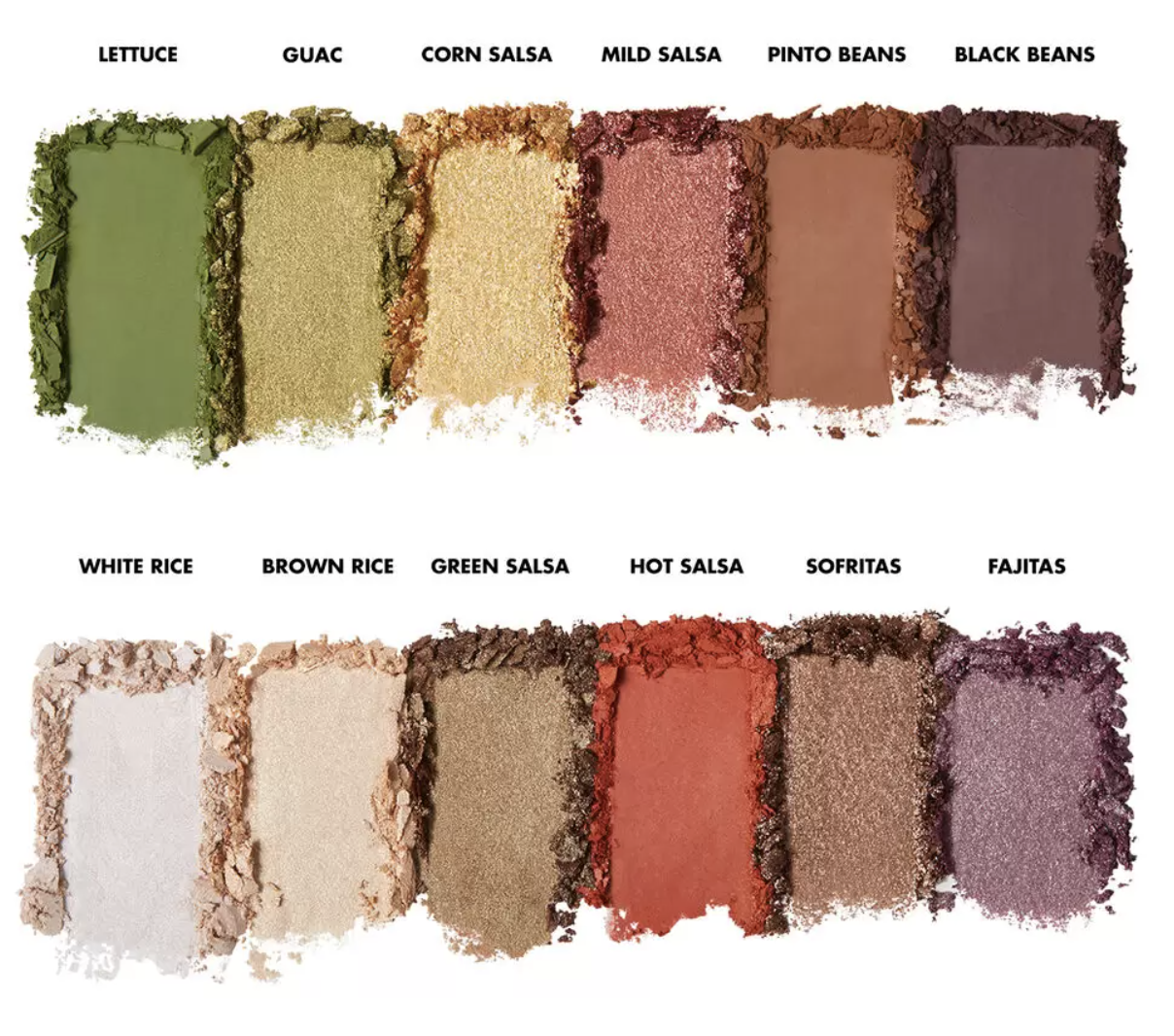 Here's what it looks like swatched on the back of a person's hand.
The set comes with an avocado-shaped sponge as well as a mini pit sponge.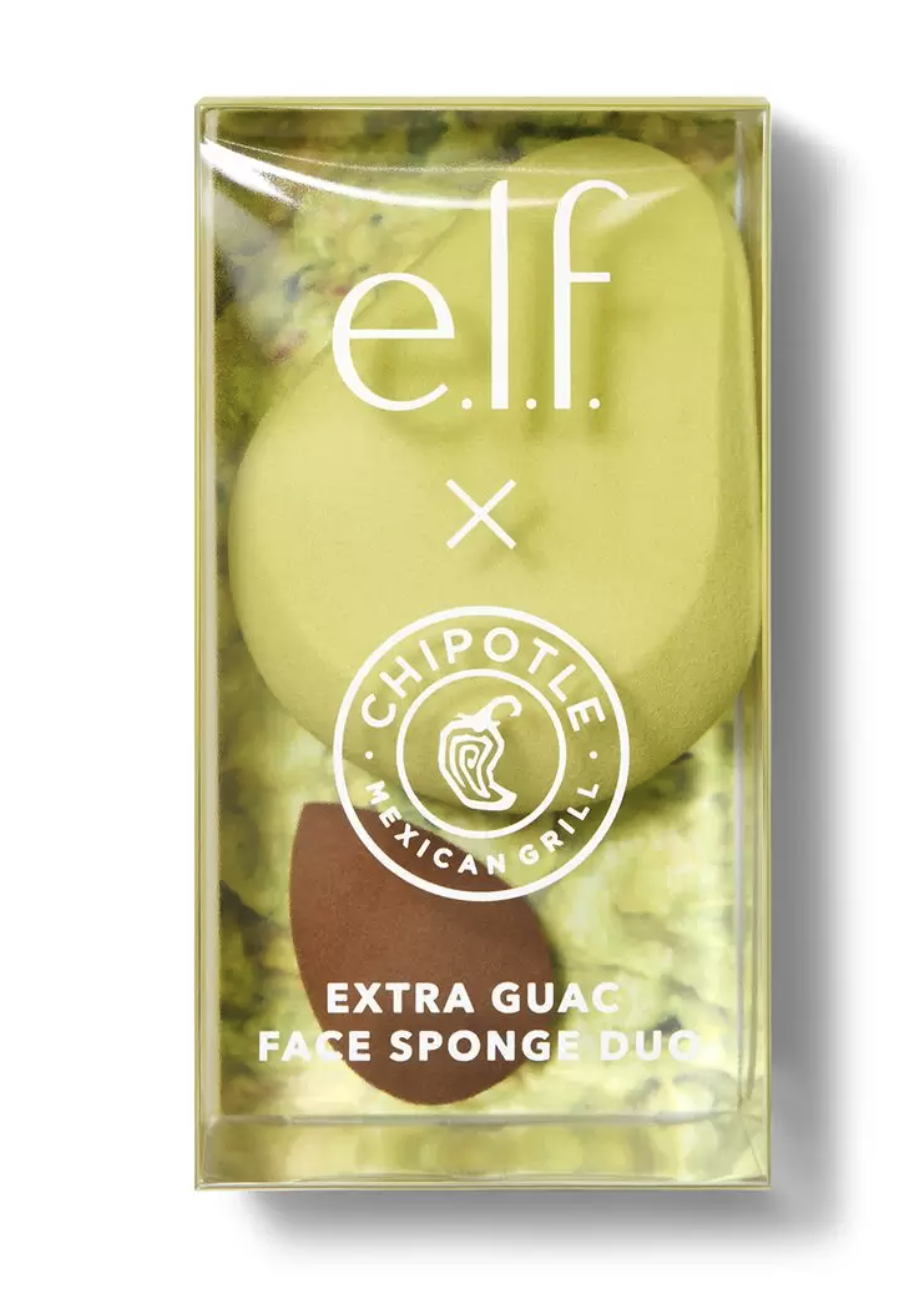 And finally, we've got the "Eyes Chips Face" makeup bag, which is designed to hold your new collection.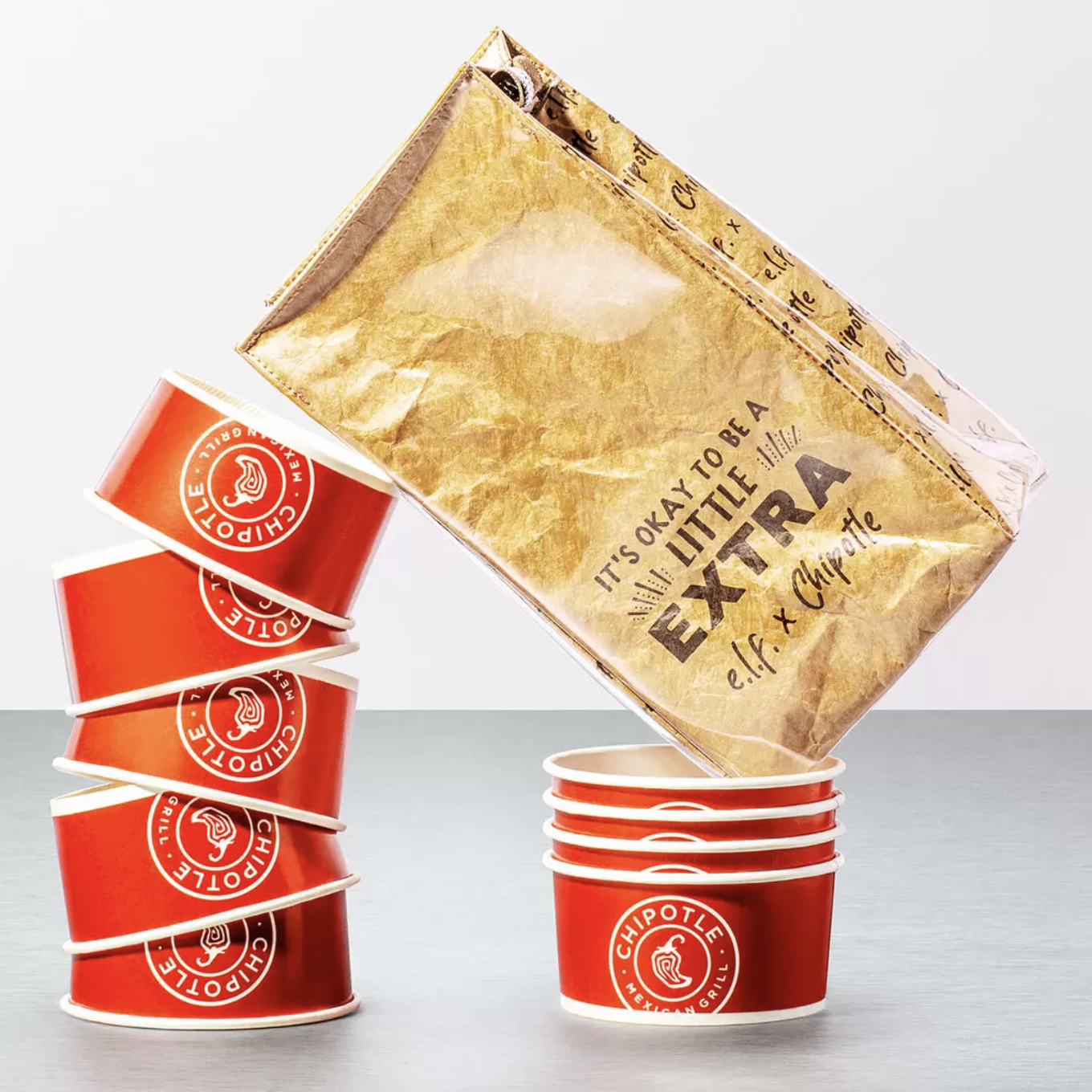 Needless to say, people are into it:
The entire collection drops on March 9 for Beauty Squad Loyalty Program members (it's free to sign up) and on March 10 for everyone else. Are you into this collab?