If you love eating and making Mexican food of all sorts (which you should), then allow me to introduce to you the incomparable Esteban Castillo.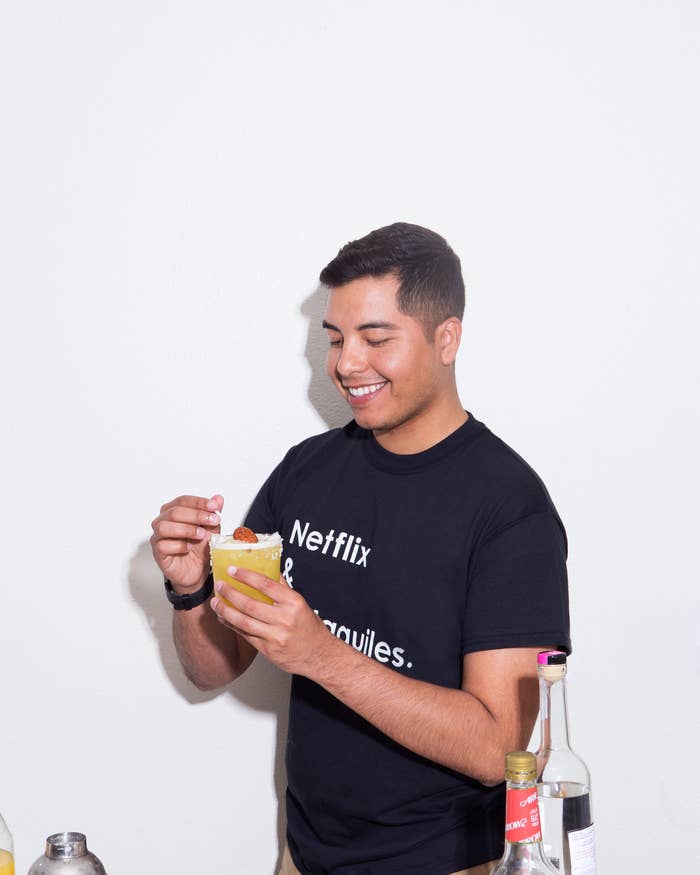 He's the founder of the popular food blog Chicano Eats and the new author of an incredible cookbook by the same name.
The California-based Chicano chef started his food blog back in 2016, but his journey into cooking began much like many of ours did, through family guidance. He told BuzzFeed, "I started cooking by calling my mom and trying to put together the things that she would say to me."
Moving far away from his home in Santa Ana for college motivated him to create the very same home-cooked meals he was no longer having and desperately missed. He wanted his mom's albondigas and frijoles puercos, but opted to make an attempt at chiles rellenos first. This is where his love for the kitchen blossomed.
College later also became the start of his venture into the professional food world, where he started his own food column for Humboldt State University's bilingual newspaper el Leñador. This became a creative outlet that allowed him to combine his love for cooking, writing, and graphic design.
Two years after graduating and working a marketing job that didn't fulfill him, Esteban took some sound advice from his now-husband. He said, "My husband, who was my boyfriend at the time, was like, 'Hey, you love to do this, and you love to share your recipes, along with the different foods you grew up with. Why don't you start a food blog?"
And thus, Chicano Eats was born. Esteban ultimately launched the blog because he felt like there was a vacancy in the food landscape that he could begin to fill. "In that time frame, when I would look for recipes, I found that a lot of the Mexican recipes that I was landing on were written by white people. And so I felt like this perspective of mine was missing. I never saw myself represented in some of those blogs and in those voices."
There is certainly no shortage of recipes on his site, and you can thank his undying affection for Mexican food for it. "Mexican food is just so diverse," he said. "It's such a perfect example of so many different cultures coming together, because our cuisine is essentially an amalgamation of the different cultures that have touched Mexico. There's so many iterations of the same dish throughout Mexico. I honestly feel like it's one of those things people don't understand. They don't understand the concept that food is so regional, especially in Mexico."
Two years after launching the blog, Esteban began working on a book proposal to take his beloved online recipes to the next level. Just two months after submitting the proposal, Esteban signed a contract with Harper Design, and Chicano Eats the cookbook was in the works! He said, "When it came down to writing the book, I definitely wanted these recipes to reflect my childhood and really just taste familiar and like home."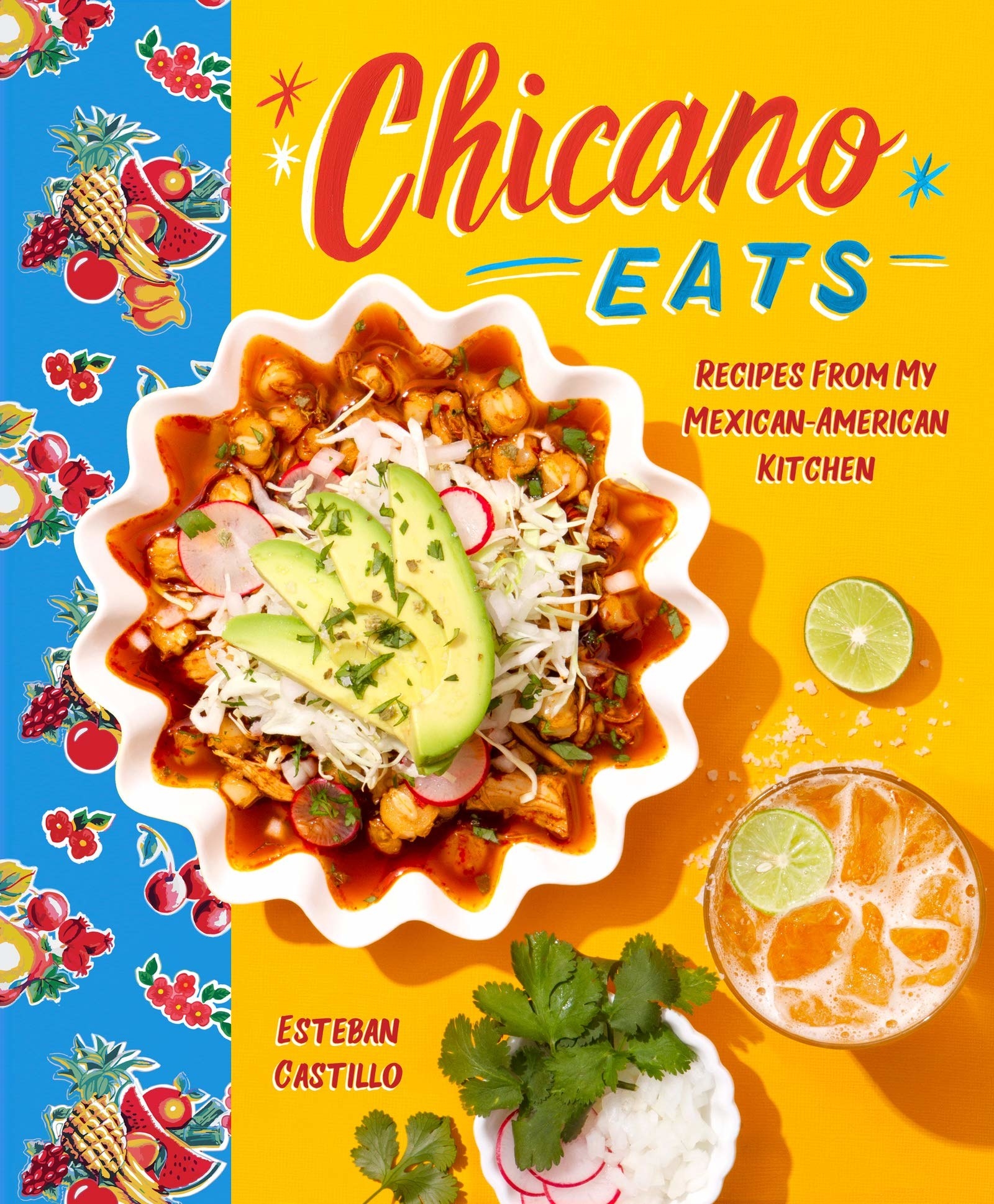 The cookbook, which took him over two years to develop, photograph, and write (yes, he did it ALL himself), features recipes that are personal to him. The recipes range from items like his mom's frijoles puercos and his grandma's tacos de papas to three different types of pozole and carnitas poutine. He's also got delicious desserts like guava cheesecake bars and Duvalín jello, as well as drinks like a traditional michelada and watermelon-mint-lime agua fresca.
Two of the recipes he's most proud of are his birria and dulce de leche chocoflan. The birria (pictured below) is a Mexican beef stew that almost didn't make the cut because Esteban couldn't figure out the perfect adobo measurement that would make the dish taste like home. It wasn't until he gave his mom a call that he was able to crack the case. He said, "After I implemented her feedback, I remember walking into the kitchen and it just smelled like my mom's house, and I realized, This is it, you know? It's gonna be good. And it was."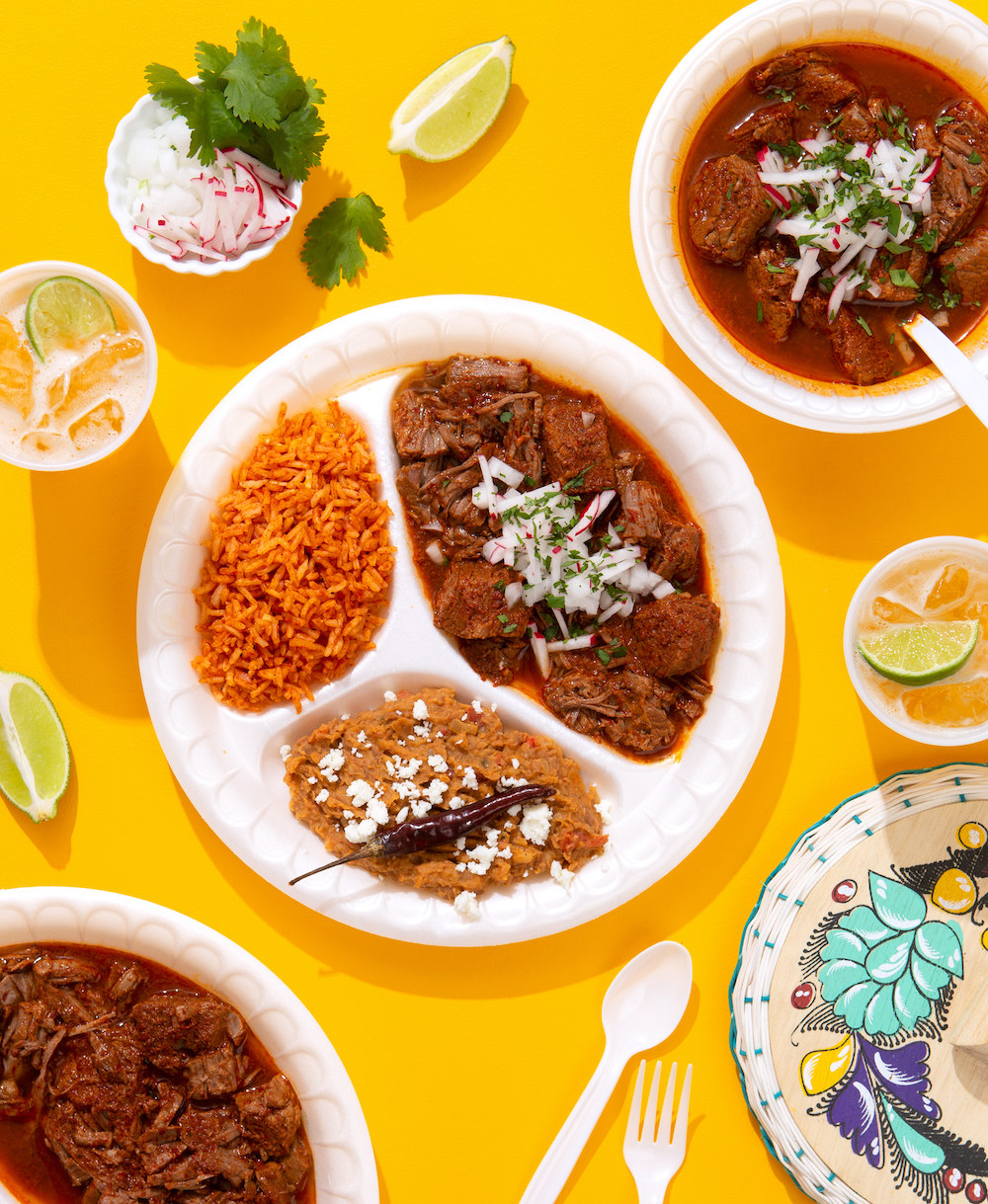 The dulce de leche chocoflan has also quickly become one of his readers' most-often-made desserts, and it was one that he had to put a lot of work into to get just right. If you don't know what a chocoflan is, it's a double-layered cake with chocolate cake on the bottom and flan up top.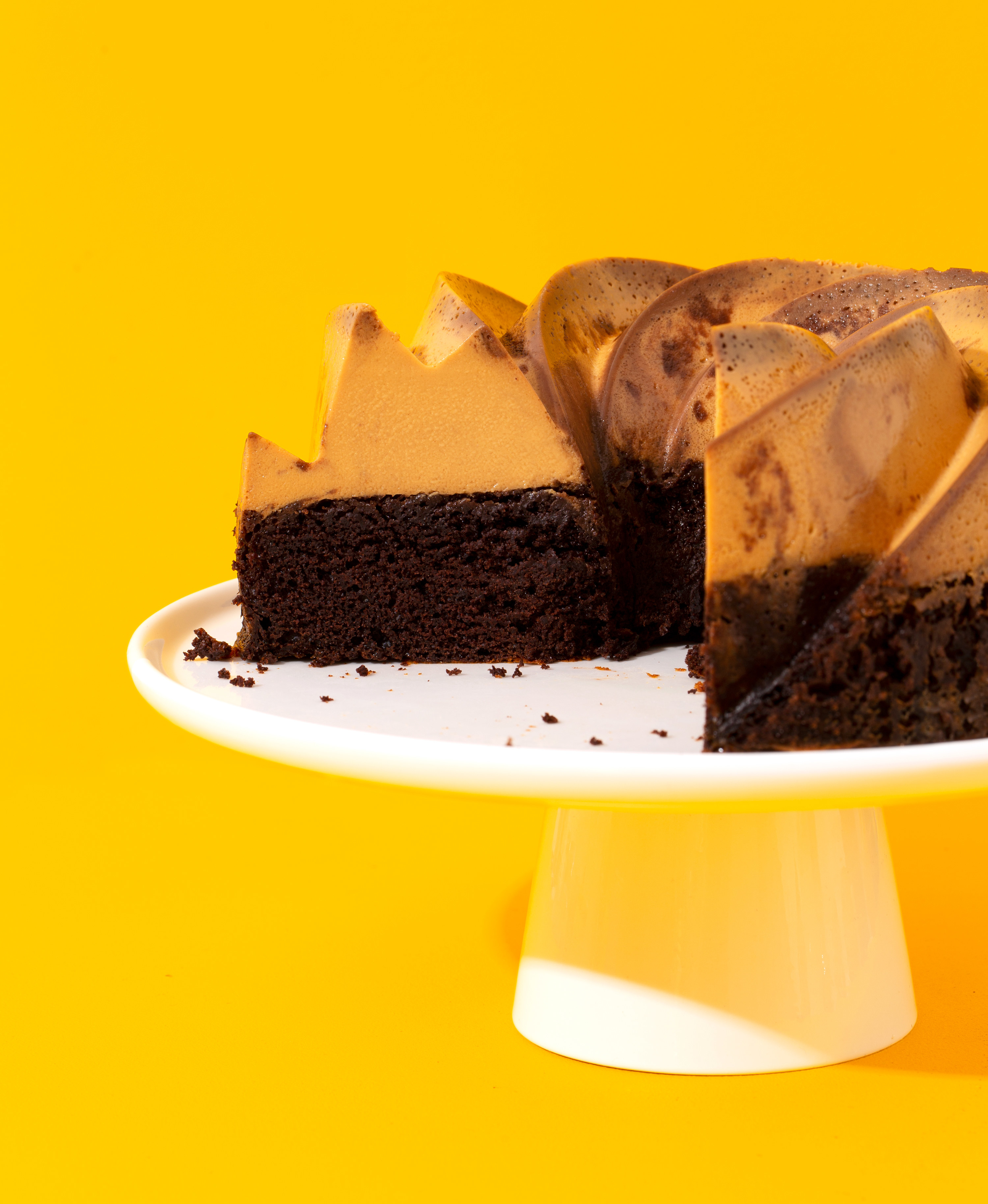 If you look closely at this cover, you'll notice that Esteban makes the distinction "Mexican American" when referring to his recipes — a distinction that for him was important to note:
I think the distinction was important to me because I am Mexican American. I'm not just Mexican, and I'm not just American, but I'm both at the same time, and I think that's what sets us apart. You know, for the longest time I struggled with my identity to find where I fit in. But when you're coming into the US from immigrant parents, it's like you sort of have that struggle where you don't really feel like you fit in anywhere because you might speak a different language. And so you go back to where your parents are from, and you might get made fun of because you speak English. That was the case for me. I would go back to Mexico when I was a kid, and sometimes I would go by myself because my parents were undocumented, so I always felt less than because I spoke English. But then, here in the US, I spoke Spanish, and so I always felt kind of different. So for me, being able to call myself Mexican American, or Chicano, is a way for me to reconcile that.
In the book, Esteban writes, "I've come to understand that recipes have been part of an oral tradition in communities like mine, and I'm part of a generation that is writing them down for future generations."
Esteban hopes that his cookbook, along with the message it delivers, helps people feel more connected to and in touch with their own familial traditions:
I hope that people are able to pick up the book and feel at home with it. A lot of these immigrant stories are somehow — in one way or another— connected, and I want them to be able to read the introduction and the different blurbs I have throughout the recipes and feel some sort of connection because I feel like our stories are shared. We have all faced the same struggles here and there, and I feel like being able to relate to them in that way is a gift for me. I also want them to get curious and ask about their family backgrounds. I want them to be able to read the book and also want to get into the kitchen with their families. I want them to inquire about some of their family's stories and recipes, and I just want to spark some creativity within them.
As for what's next for Esteban, he's now holding virtual cooking classes where you can make some of these delicious meals and desserts alongside him from home. Some upcoming classes will teach you to make foods like pozole verde, beef birria, chiles rellenos, salsa, tamales, and vegetarian tamales. He also plans on adding some holiday-specific baking classes in the future.
You can order Chicano Eats: Recipes From My Mexican-American Kitchen now at Bookshop, Indiebound, Target, or wherever books are sold. If you'd like a signed copy, you may also order one directly from Esteban's website.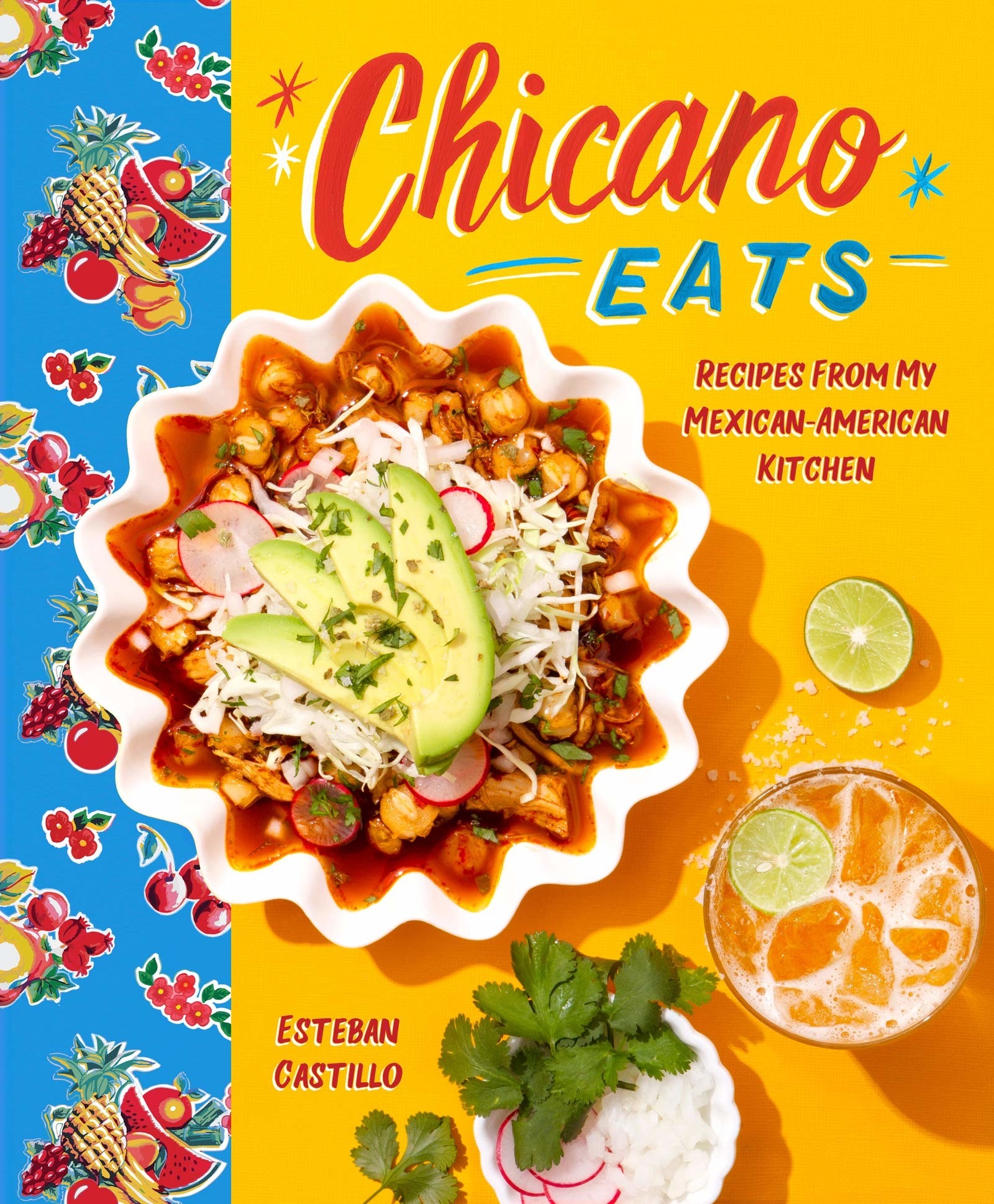 Be sure to also check out Esteban's blog Chicano Eats, and follow him on Instagram for some more deliciousness.
Photo reprinted from Chicano Eats. Copyright © 2020 by Esteban Castillo. Photographs copyright © 2020 by Esteban Castillo. Published by Harper Design, an imprint of HarperCollins Publishers.