15 Cats Who Lost The Ultimate Game Of Hide-And-Seek
"My cat? Oh, she's somewhere around here..."
2.
This cat who should probably find a new hiding place that doesn't have as many wires around it: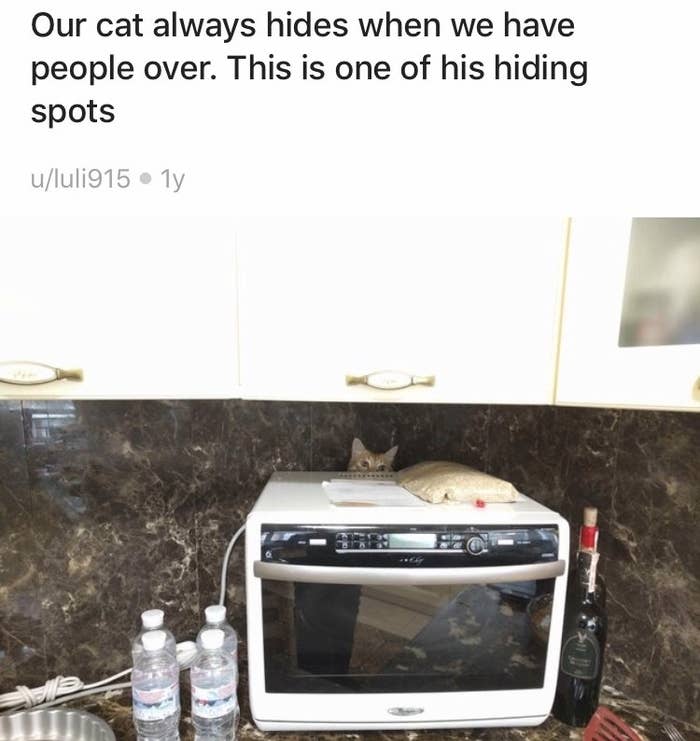 7.
This cat who was totally inconspicuous:
8.
This cat who found the perfect spot:
14.
This cat who is the new owner of an invisibility cloak: