This post has not been vetted or endorsed by BuzzFeed's editorial staff. BuzzFeed Community is a place where anyone can create a post or quiz.
Try making your own!
Ten Things Every True Fantasy Writer Should Know
"Write a fantasy novel," they said. "It'll be fun," they said. No one ever talks about the nitty-gritty of the business. Until now, that is! Fantasy author Sam Sykes shares ten tips to becoming a successful author...sort of.
So you want to write a fantasy novel, huh? Well, I'm not going to lie: it's not for everyone. It's a little like second puberty: hair starts growing from weird places, your voice changes, you can't stop thinking about sex and dragons. But even though I wasn't there for your first puberty, I'm here to help guide you through writing your fantasy book.
1. Details. Always write more details.
2. Feast scenes.
3. Sex scenes.
4. Magic systems.
5. Worldbuilding.
6. Political intrigue.
7. Elves. Everything is elves.
8. Female characters.
9. Magic wolves. Or glowy swords.
10. And the absolutely most important rule to writing fantasy: never accept advice from other authors.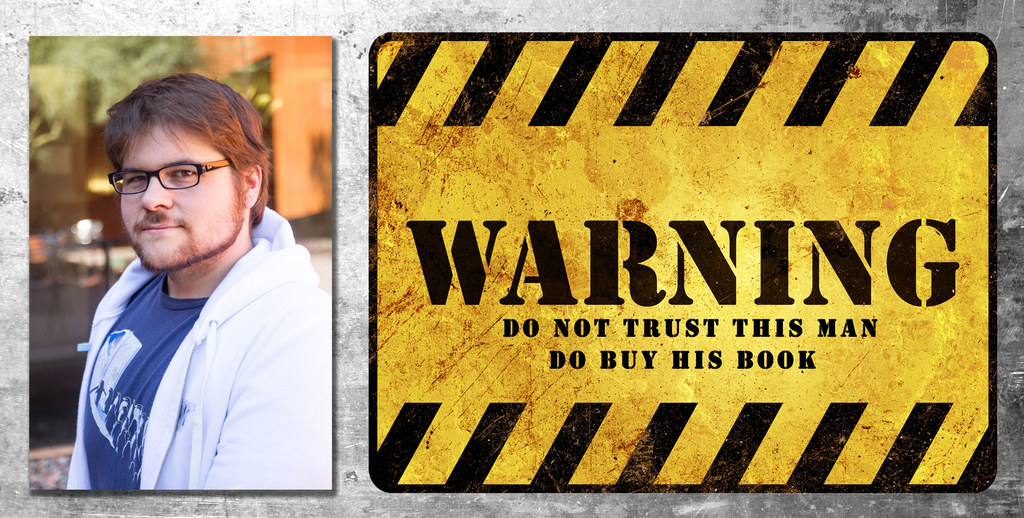 THE CITY STAINED RED is available now!