1. I woke up, threw some sweat pants on.
2. The quickest way to happiness? Learning to be selfless.
3. What you see is what you get, girl.
4. I love you and I can't give you enough of that. 😘
5. Take risks, 'cause life moves too fast.
6. I'm with my parents, bruh.
7. Made an Instagram for my cat / and my cat doesn't even rap / and got more followers than you. 🐈
8. I challenge you to a dance off! 🎶
9. Nothing really is a big deal.
10. Before I lose that weight, I gotta get one last plate and go big! 🍔 🍦🍟
11. I know the devil fancy me. 😈
12. Gimme, gimme, gimme everything that you got.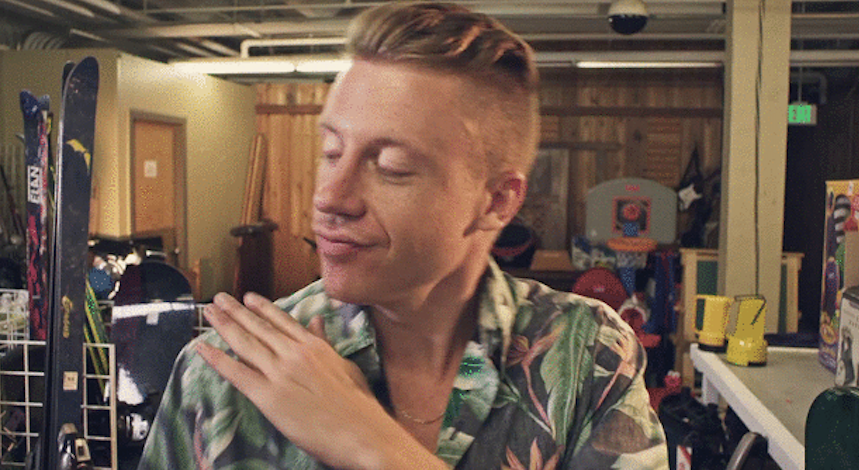 13. Been here too long and I'm going home.
14. 'Cause tonight we toast to our accomplishments.
15. I got a polaroid camera so I don't forget where I travel 🌍
16. Afternoons need a coffee boost. ☕️
17. Type of dudes who square up and knock a tooth loose.
18. You don't want to get involved.
19. I just wanna stay in bed. 😴
20. Four in the morning I'm with the squad. 💯
21. Thanks for the invite, can't make it!
22. I just Instagrammed them both to show you I got them first.
23. I wish that tarot cards would tell me my future. 🔮
24. Every white dude in America went to the barber shop / "Give me the Macklemore haircut."
25. But I guess I showed up late.
26. Little bit of humble, little bit of cautious.
27. The built-in onesie with the socks on.
28. Live on, and be yourself.
29. See, life's a beautiful struggle. 🌻
30. 'Cause the moment is now.
31. Feels like the night for a party. 🎉
32. Everything is gold, everything is equal.
33. No freedom 'til we're equal / damn right I support it.
34. I will not, I will not give a damn who watches me. 💁
35. 'Cause tonight we ball, we ball, we comin' up!
36. I wouldn't trade it, maybe I'm crazy 😜
37. We came here to live life like nobody was watching.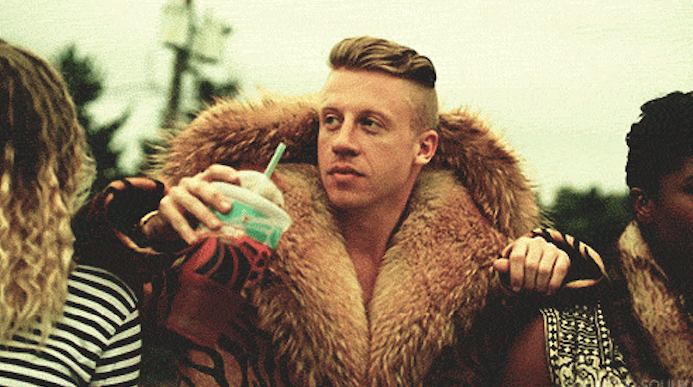 This post was created by a member of BuzzFeed Community, where anyone can post awesome lists and creations.
Learn more
or
post your buzz!