This post has not been vetted or endorsed by BuzzFeed's editorial staff. BuzzFeed Community is a place where anyone can create a post or quiz.
Try making your own!
In 1947 This Lady Had A Seeing Eye Cat
What'd you ever do?
In 1947, Loran Smith photographed a blind woman and her seeing-eye cat for LIFE magazine.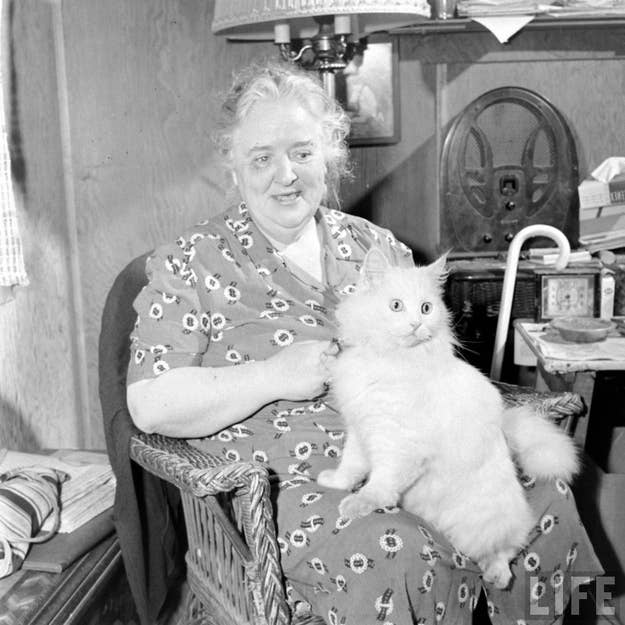 The actual LIFE article doesn't seem to be available online, but a little digging turned this up: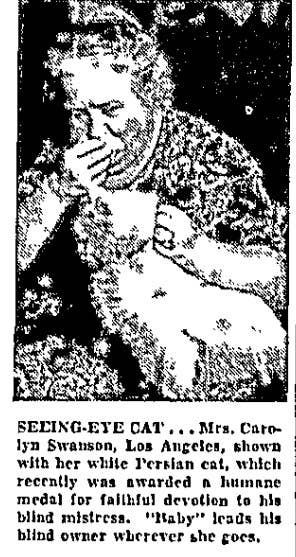 Mr. Neighbor is all, "Can I help you cross the street?" and Mrs. Swanson is like, "Nah, I have a seeing eye cat, but thanks."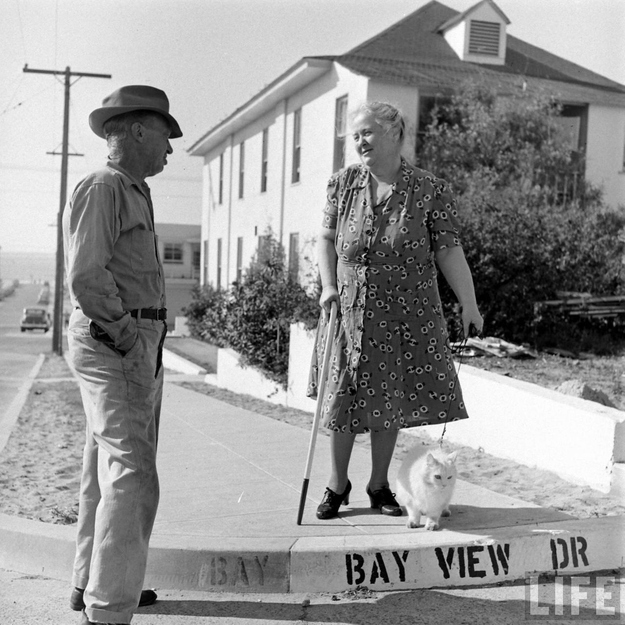 Most importantly, Baby is not going to let Mrs. Swanson step in front of any cars.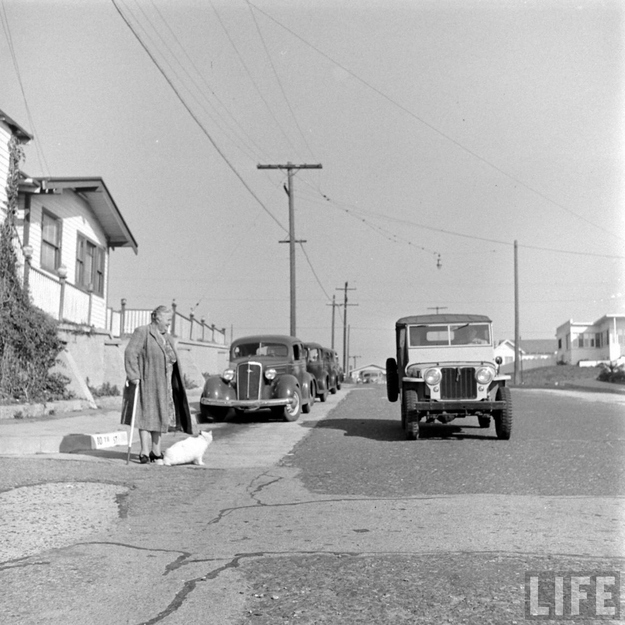 Good job, Baby!
All images (except the first one) by Loran Smith, © Time Inc.