In 1947, Loran Smith photographed a blind woman and her seeing-eye cat for LIFE magazine.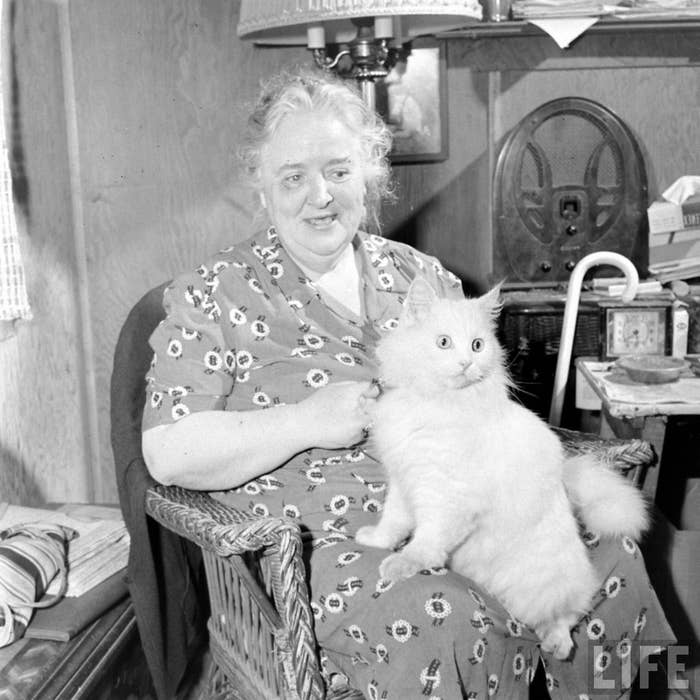 The actual LIFE article doesn't seem to be available online, but a little digging turned this up: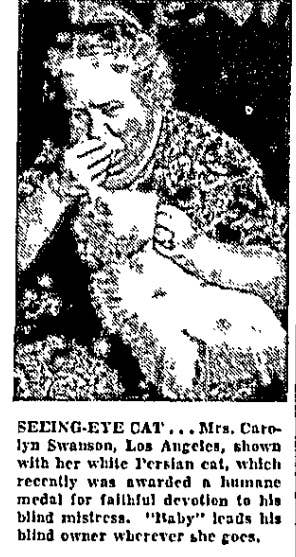 So let's see how this works.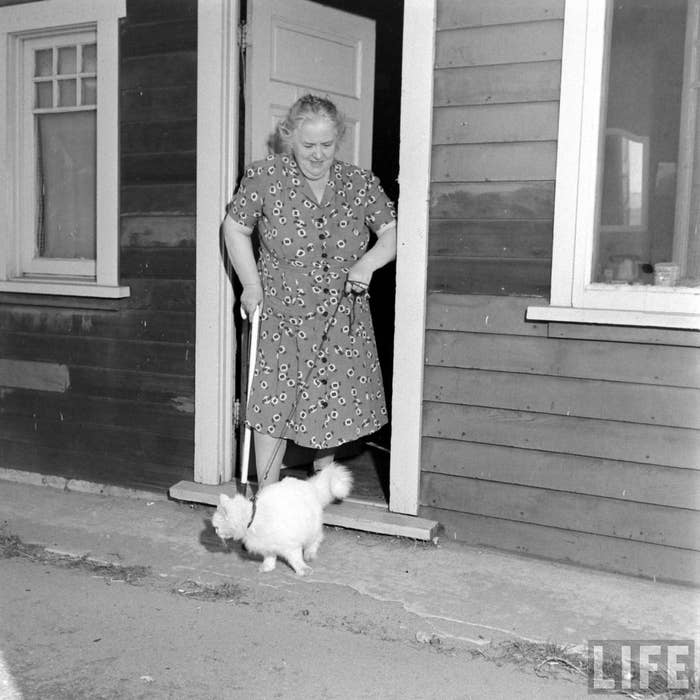 Mr. Neighbor is all, "Can I help you cross the street?" and Mrs. Swanson is like, "Nah, I have a seeing eye cat, but thanks."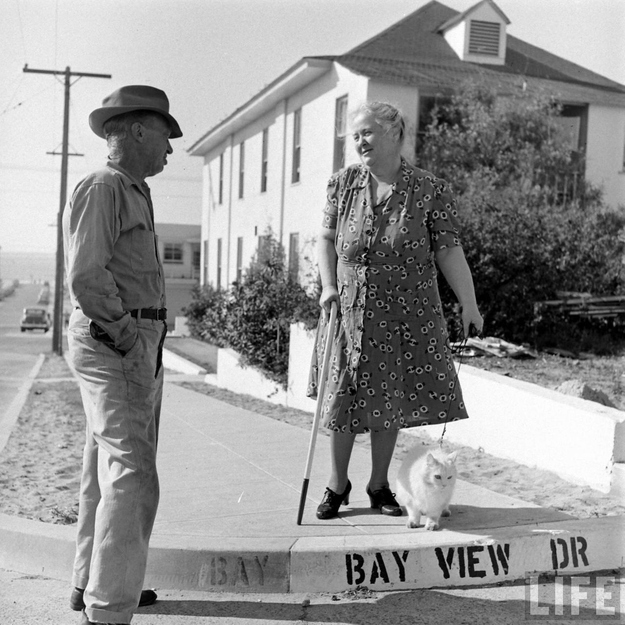 Now it's time to cross the street. Baby is on the case...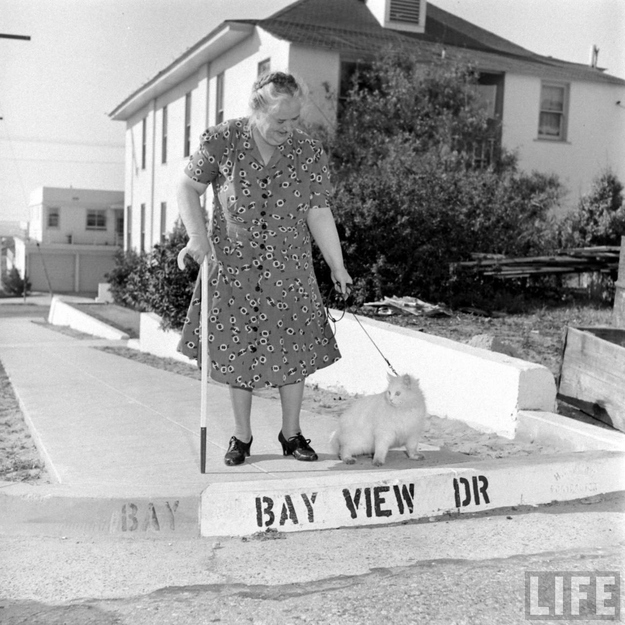 On a mission...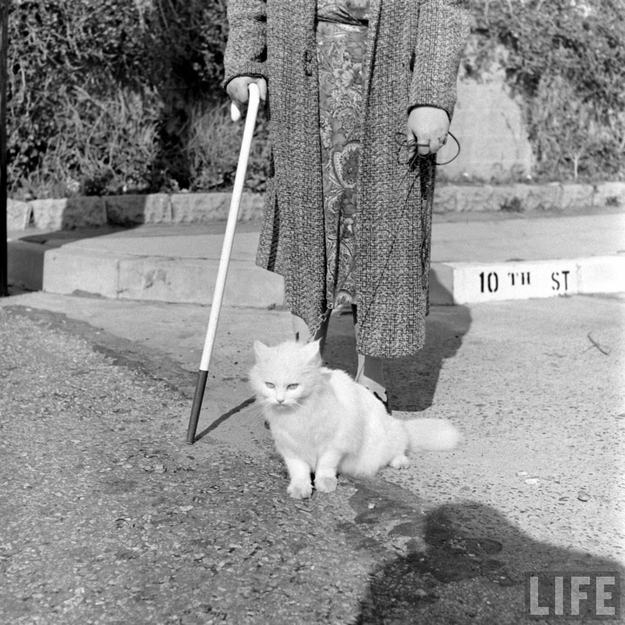 Scopin' out threats...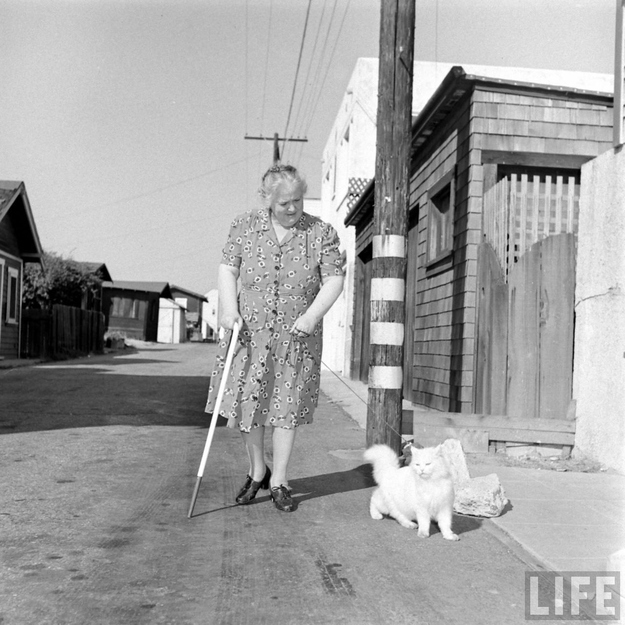 Maybe sometimes not going in the right direction even...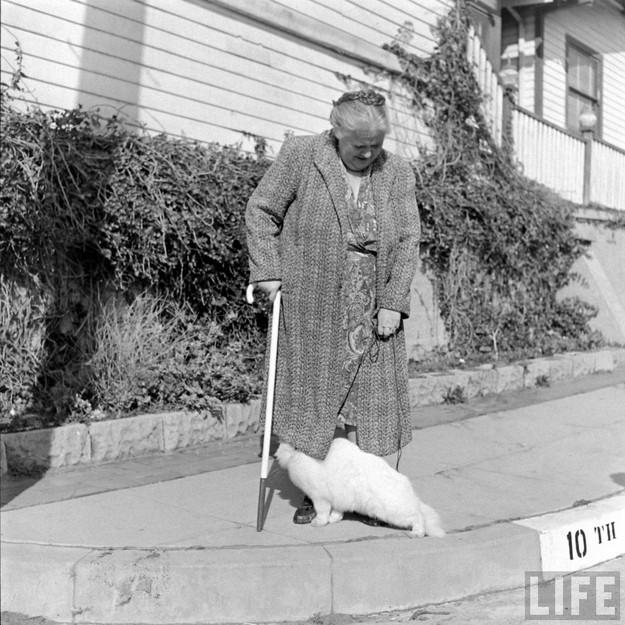 But that's OK. We got it now.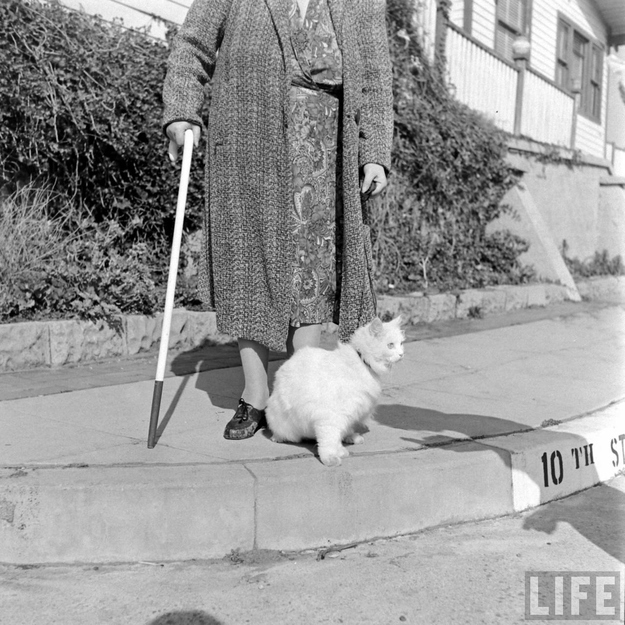 Most importantly, Baby is not going to let Mrs. Swanson step in front of any cars.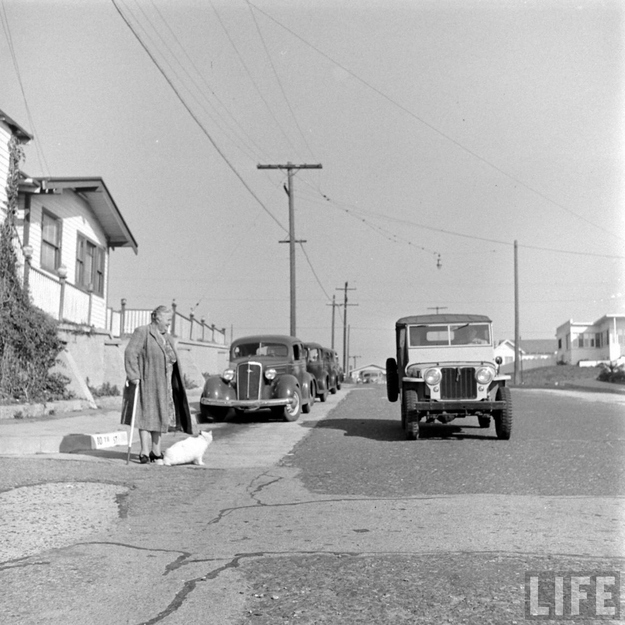 Back home after a busy day of seeing eye catting...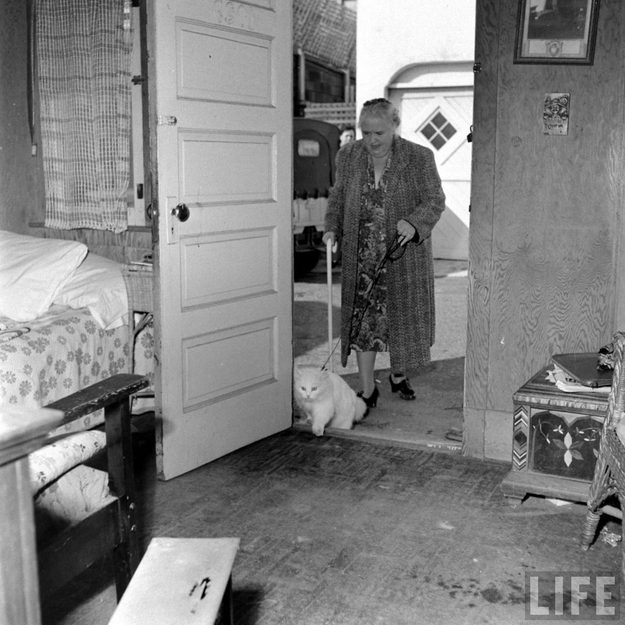 Snackin' tough...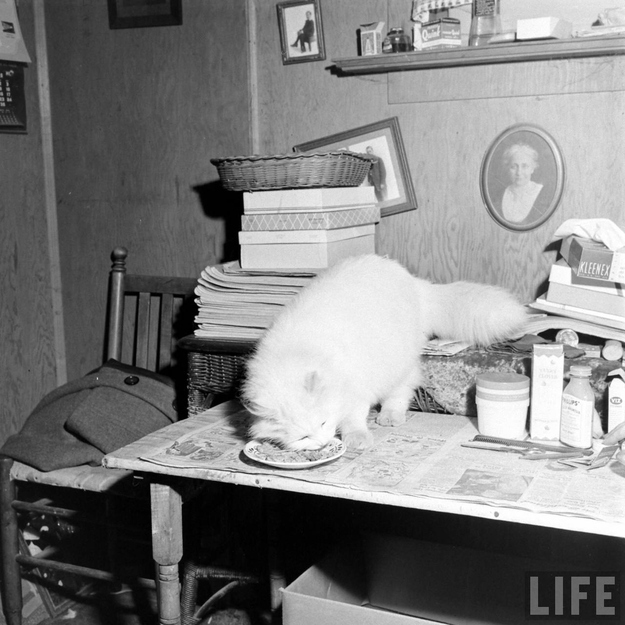 Earning medals and stuff...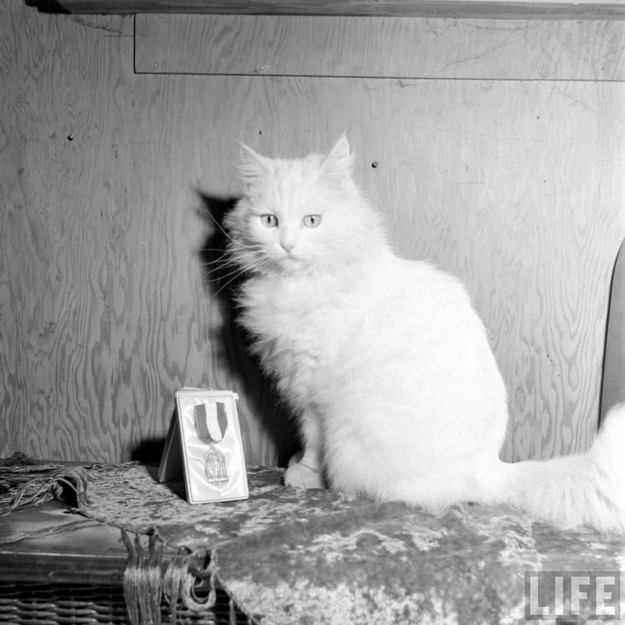 ...and showing off some cat lip.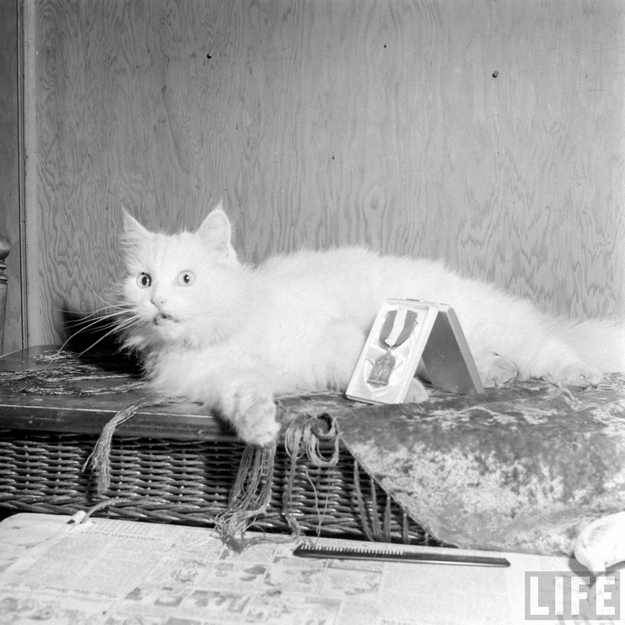 Good job, Baby!
All images (except the first one) by Loran Smith, © Time Inc.