Rosetta Stone Is Having Its Biggest Sale Of The Year So You Can Be Speaking A New Language By 2021
C'est vrai. It's true.
We hope you love the products we recommend! All of them were independently selected by our editors. Just so you know, BuzzFeed collects a share of sales and/or other compensation from the links on this page. Oh, and FYI — prices are accurate and items in stock as of time of publication.
That's right, you could be learning a new language this holiday season! What better way to spend it since we can't exactly travel? Rosetta Stone is offering some amazing deals but you've gotta hurry — they only last until 1/3!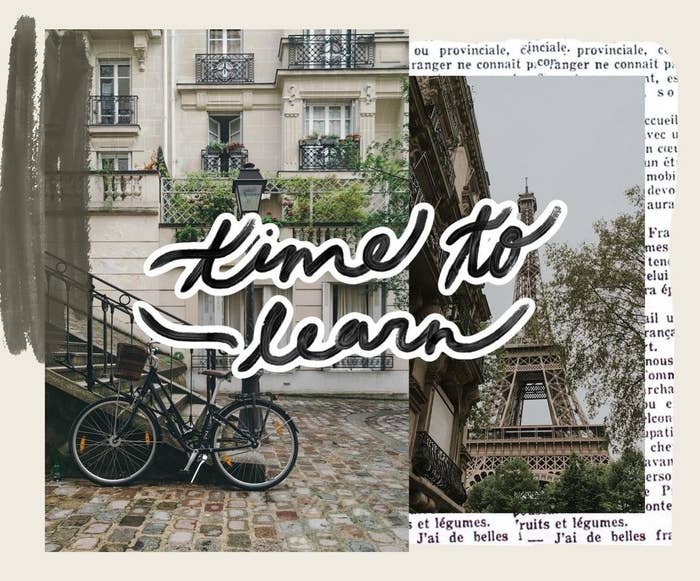 With Rosetta Stone's easy learning methods, non-academic feel, and 25 available languages to choose from, you could very well be speaking basic Japanese or Italian by Christmas dinner!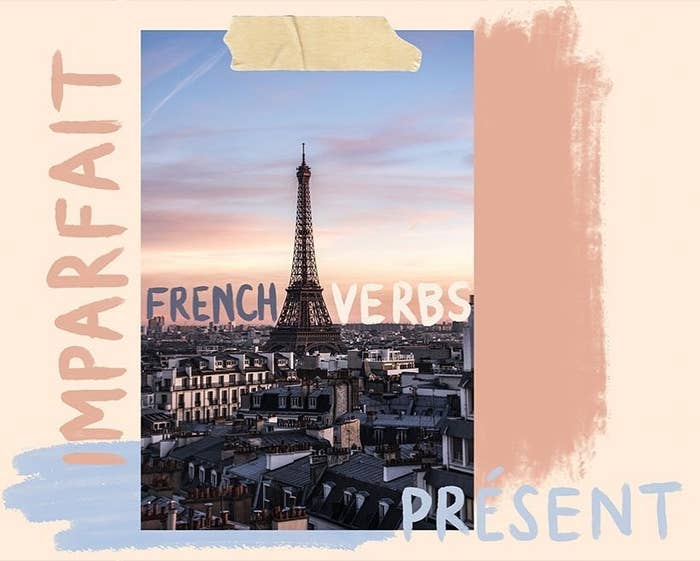 How do they do it? Rosetta Stone provides bite-sized easy-to-absorb lessons with a special ~immersion~ method that lets you learn the language naturally with emphasis on everyday context. That means no textbooks, flashcards, or old-timey vocab that no one ever uses in the real world.
The program also offers fun activities and techniques to help you get the hang of it and ensure you're improving with each lesson — to the point where you may even start sounding like a local if you keep at it!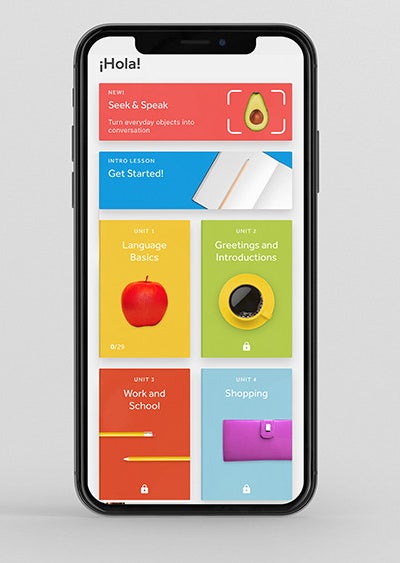 Feeling intimidated? Don't be! Learning a language alone is difficult so Rosetta Stone makes sure you aren't. You get access to live tutoring (with no extra cost) to receive feedback on your pronunciation from native speakers. They also have an online community of language learners so you can chat, ask questions, partner up, and request help!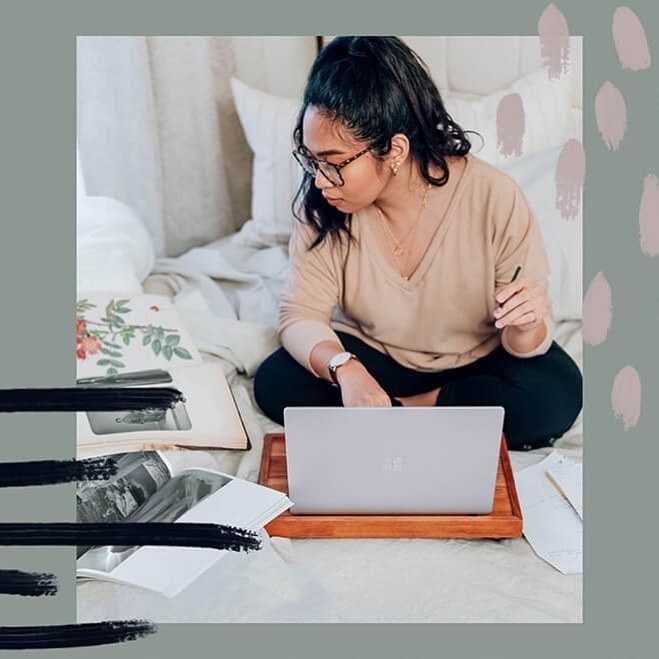 They take into account your busy schedule too — no need to study for hours and hours. Rosetta Stone recommends studying at least 30 minutes a day. Their lessons sync across devices, making it easy to pick up exactly where you left off — even if you switch from desktop to smartphone — and keep track of your progress.

So what are you waiting for? Hop on Rosetta Stone's sale and surprise friends and fam this holiday season with the language you've been telling them for eons you've wanted to learn. The world is your oyster (at least until 1/3).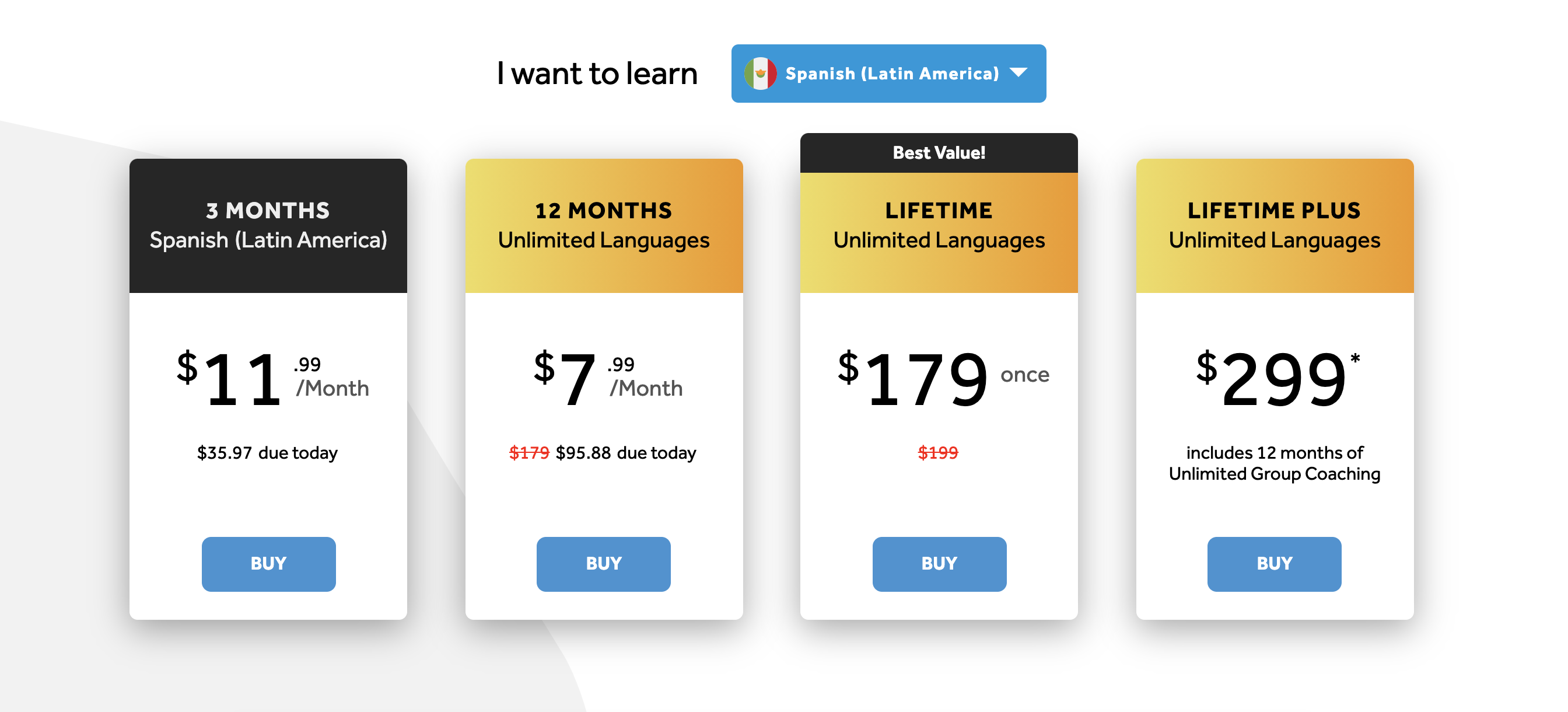 You after a month of lessons: