If today feels a little sad, you're not alone. It's been 22 years since the world lost the "Queen of Tejano" Selena Quintanilla. TWENTY TWO YEARS...and TBH, it feels like it was only yesterday.
People have taken to Twitter to express their sorrow, by sharing their thoughts and photos, using the hashtag #RIPSelena. Here's what they had to say:
Some are honoring La Reina by blasting her timeless music.

While others acknowledge just how legendary she's become.
They're crying along to every ballad.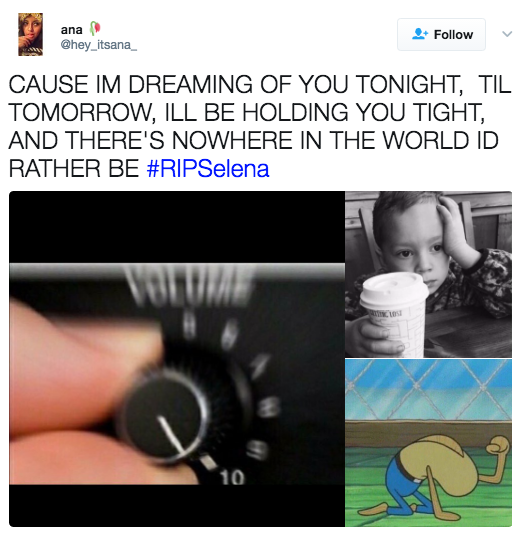 And refuse to let her voice fade away.

Selena is multi-generational.

She inspired many to feel proud of who they are.

And has paved the way for the entire Latino community.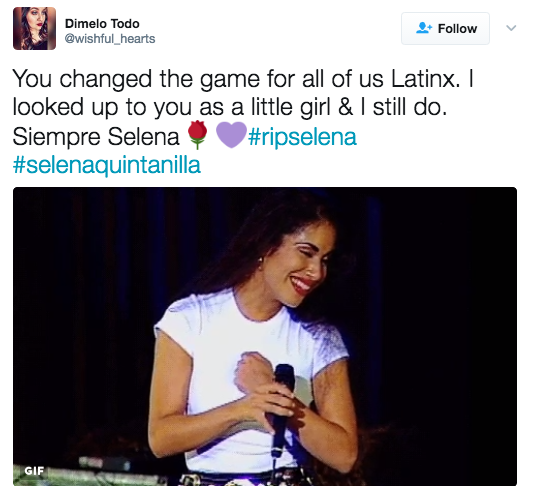 She is, and will forever be, an icon.
So today, put on some Selena, and dance away your sorrows by doing the washing machine. 🌹