OK, let's do this! What movie is this ramen from?

Studio Ghibi

This delightful mouth-watering ramen is from Ponyo.

Find the recipe here.

Via Studio Ghibli

What about this dish?

Studio Ghibli

The Secret World of Arrietty

This tasty okayu (rice porridge) is from Princess Mononoke.

Find the recipe here.

Via Studio Ghibli

Oooooh. What about this one?

Studio Ghibli

This steamed red bean bun is from Spirited Away.

Find the recipe here.

Via Studio Ghibli

And this one?

Studio Ghibli

The Secret World of Arrietty

This perfectly baked herring pot pie is from Kiki's Delivery Service.

Find the recipe here.

Via Studio Ghibli

What movie is this bento box from?

Studio Ghibli

Nausicaä of the Valley of the Wind

This bento box is actually from the film From Up on Poppy Hill.

Find the recipe here.

Via Studio Ghibli

And what about this one?

Studio Ghibli

This ~creamy~ okayu is from Kiki's Delivery Service.

Find the recipe here.

Via Studio Ghibi

What movie is this fried dish from?

Studio Ghibli

Mr. Dough and the Egg Princess

This aji-furai, or fried horse mackerel, is from the film From Up on Poppy Hill.

Find the recipe here.

Via Studio Ghibli

This one looks fancy. What movie is it from?

Studio Ghibli

Porco Rosso featured this fanciful salmon dressed in béchamel sauce.

Learn how to make it here.

Via Studio Ghibli

This one looks pretty simple. What's it from?

Studio Ghibli

This fried is egg is from Castle in the Sky!

Slap that egg on a slice of bread and enjoy!

Via Studio Ghibli

Oh, this one is easy! Come on now...

Studio Ghibli

Good ol' bacon and eggs, fired up by the one and only Calcifer from Howl's Moving Castle.

Learn how to make them here.

Via Studio Ghibli

Another bento box. Name the movie!

Studio Ghibli

This bento box is from My Neighbor Totoro.

Find the recipe here.

Via Studio Ghibli

What movie is this breakfast dish from?

Studio Ghibli

This delicious breakfast plate is from Kiki's Delivery Service.

Find how to make it here.

Via Studio Ghibli

And finally, what about these pastries?

Studio Ghibli

These Siberia cakes are from The Wind Rises.

Find the recipe here.

Via Studio Ghibli
Match The Miyazaki Movie To The Food And We'll Give You The Recipe
You haven't watched nearly enough Miyazaki films. But that's cool. That just means you have to rewatch all of them.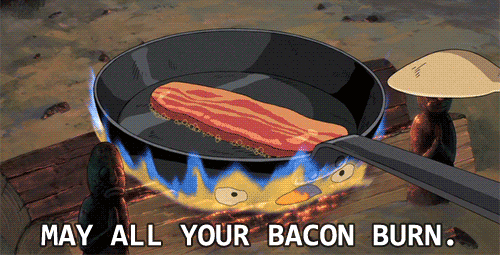 Not bad. You got a couple wrong but that's cool. Rewatch a few and you'll be alright.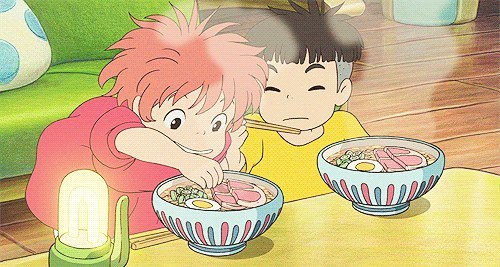 YOU'RE A MIYAZAKI FOODIE!
You know everything there is to know about the culinary expertise of Hayao Miyazaki!