The mural contains all the iconic elements from the first 8-bit Super Mario Bros. NES game, including the bricks...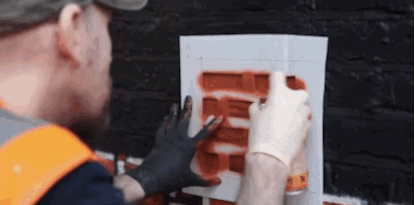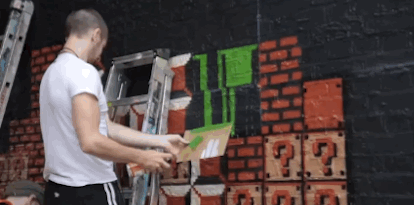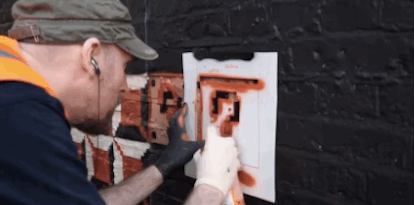 ... the life-saving mushroom...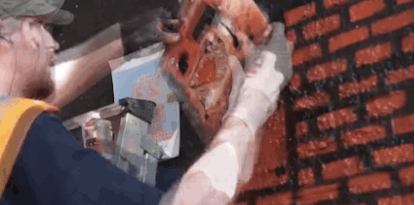 ... the villainous Goombas...
... and the treacherous Koopas.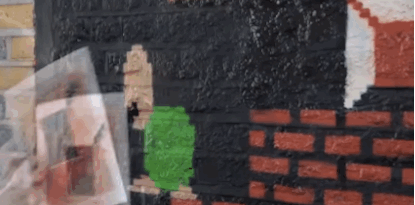 Other items that can be seen in the mural are the coins, a Spiny, a Bill Blaster, a fire flower...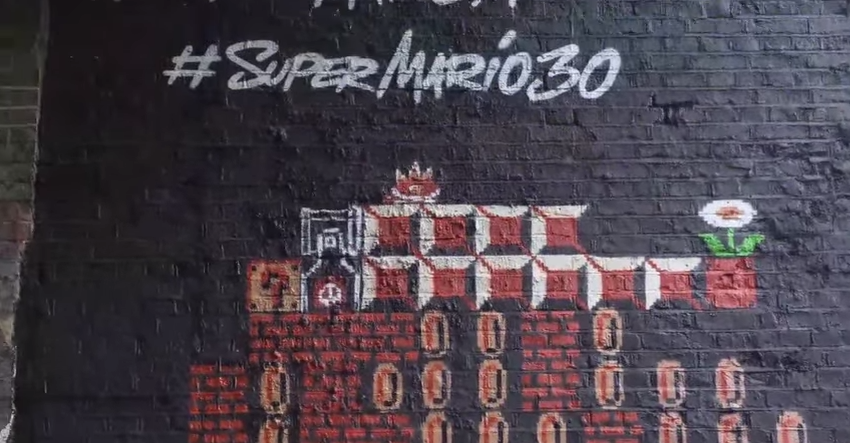 ... a beanstalk, and a springboard.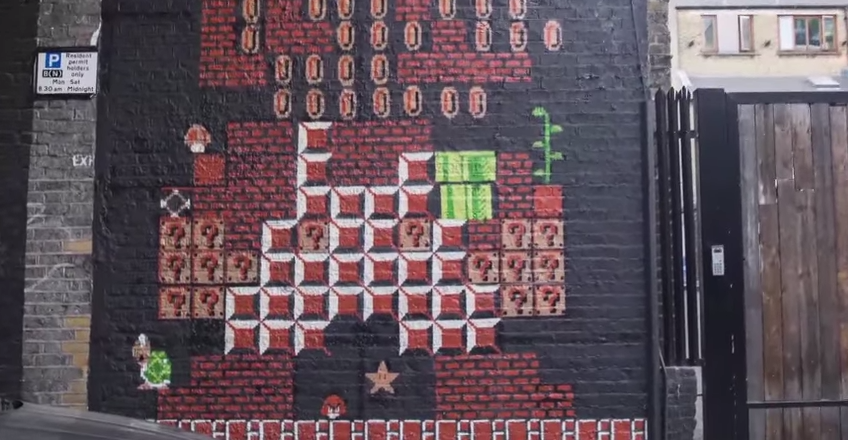 And it all amounts to a splendid mural of 8-bit Mario which can be seen in London's Shoreditch district.