2.
He's not pushy and doesn't force anything upon you.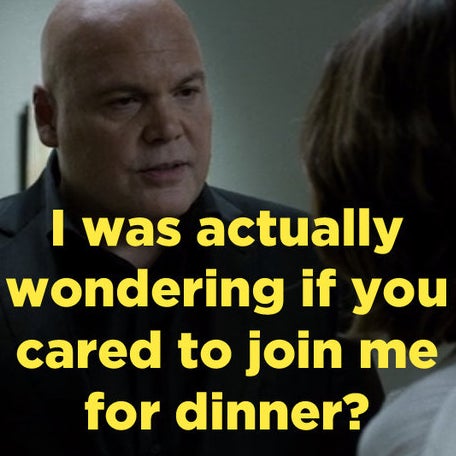 When it comes to romance, Fisk is not an asshole. That's a HUGE plus.
4.
The man knows how to push the right buttons to get into your heart.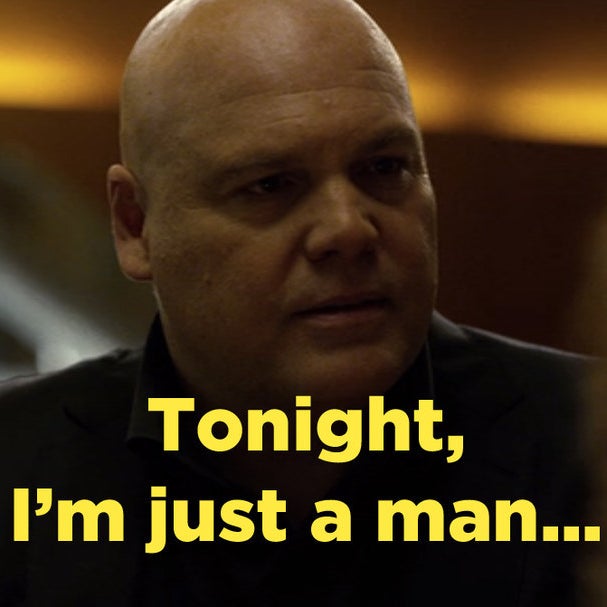 5.
When a date doesn't go 100% as planned, he's very apologetic.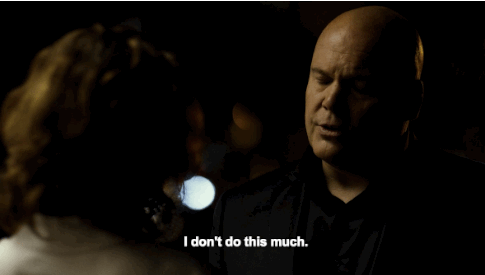 6.
The man knows how to take a joke.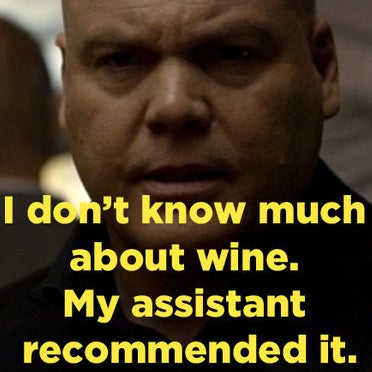 Look at him laughing at her joke... inside.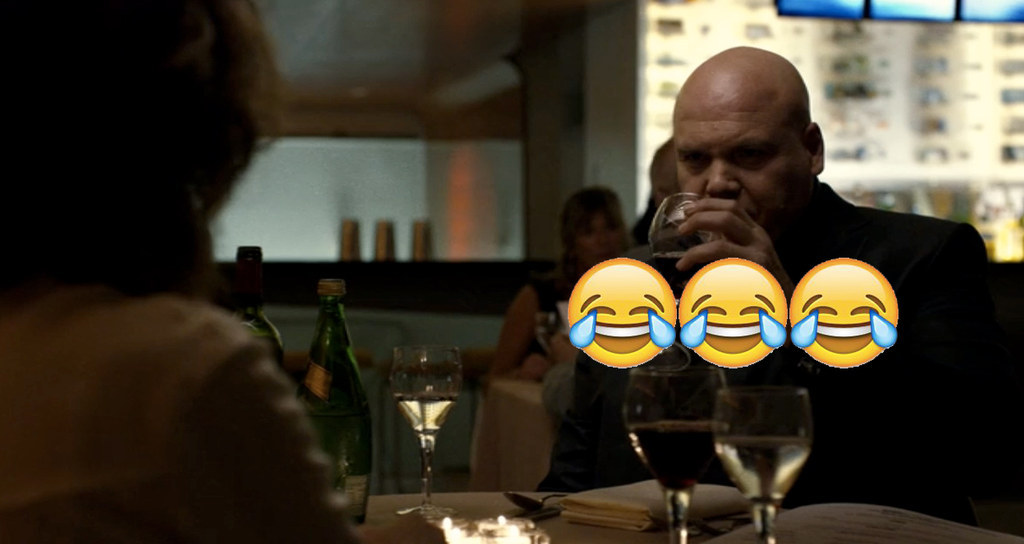 7.
Want a romantic evening with a breathtaking view of the city? Fisk knows all the best spots.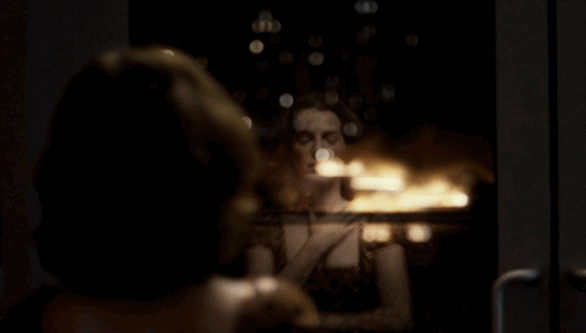 9.
And if you ever decide to stay over, he's considerate enough to make you breakfast in the morning.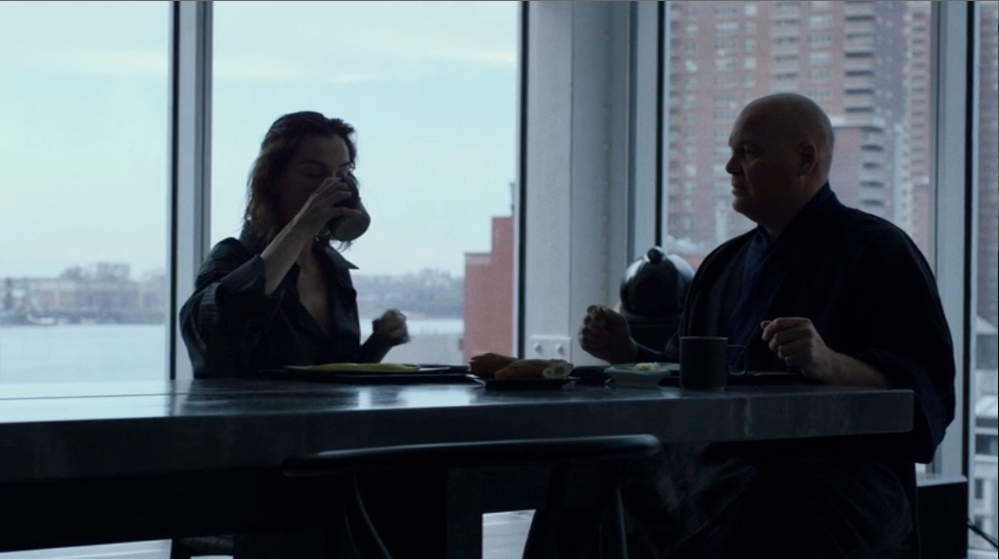 11.
He has the perfect dadbod.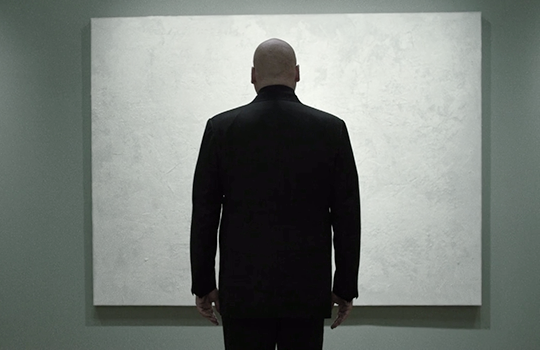 12.
But, he still has the athletic prowess to kick Daredevil's ass.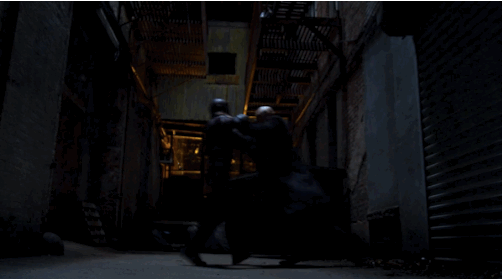 13.
Fisk loves to cuddle.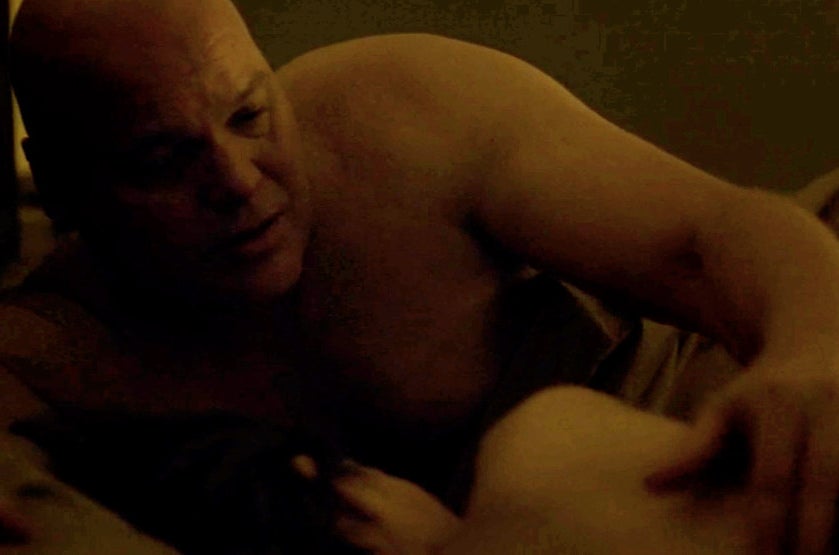 One of the many upsides of having a dadbod.
LOOK AT DAT THIRST: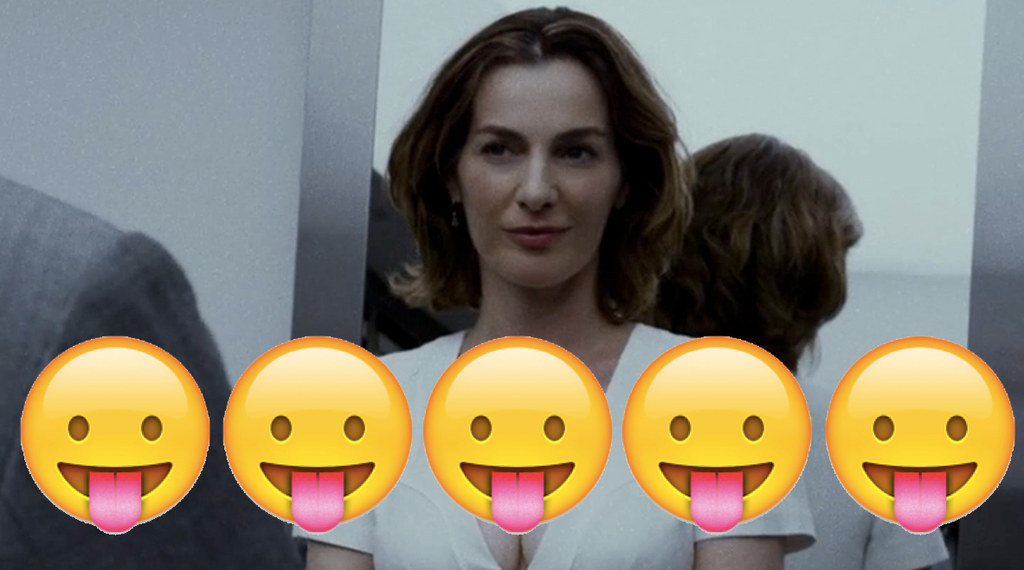 15.
Can we take a second to appreciate Fisk's perfectly round head? Because, it's like, unbelievably sexy.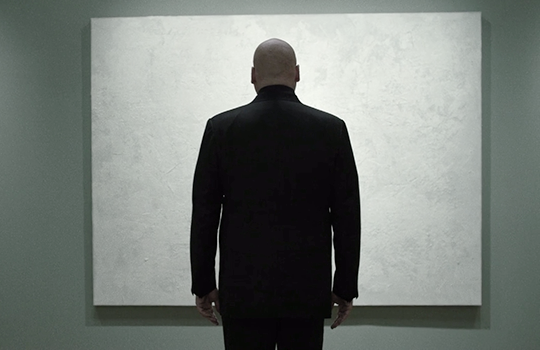 17.
FIGHT. FOR. YOUR. HONOR.
Remember... this is how much he cares about you. It's actually quite romantic.