Remember the awesome Hulkbuster that Iron Man uses to take down the Hulk in Avengers: Age of Ultron?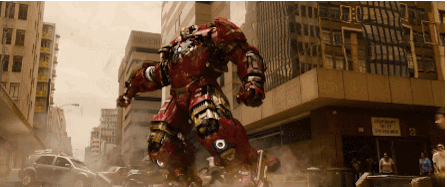 Well, Sideshow Collectibles and Hot Toys got together to create this 21-inch-tall Hulkbuster figure that was on display at SDCC over the weekend.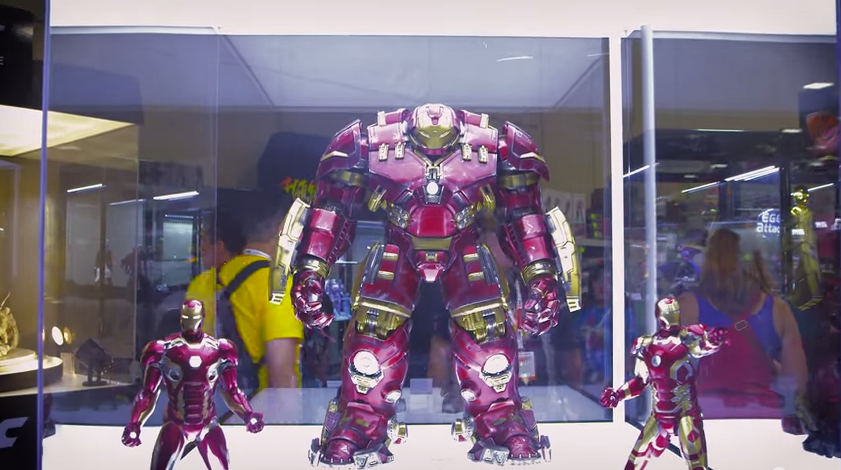 The figure is not your ordinary collectible statue. It's mechanized and opens up to reveal Iron Man sitting in the pilot seat.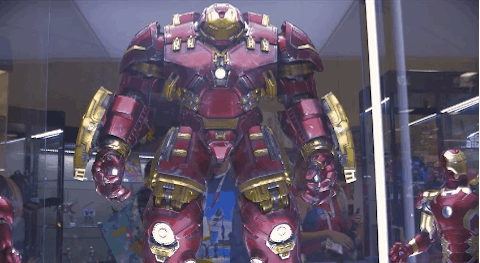 We even get to see Tony Stark inside the Iron Man suit.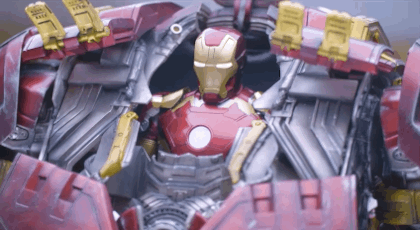 SO. FREAKIN'. COOL.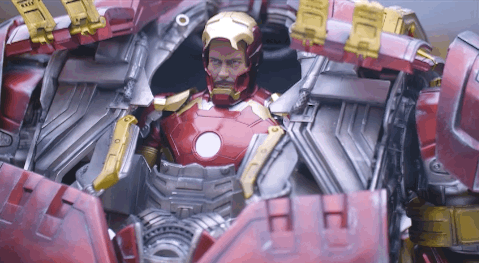 The figure has 16 different LED lights to light up specific parts, like the arc reactor on the chest and the repulser palms.
The metallic red, gold, and silver painting is purposely withered to resemble the Hulkbuster featured in the film.
According to the Sideshow website, the figure is currently selling for $824.99.