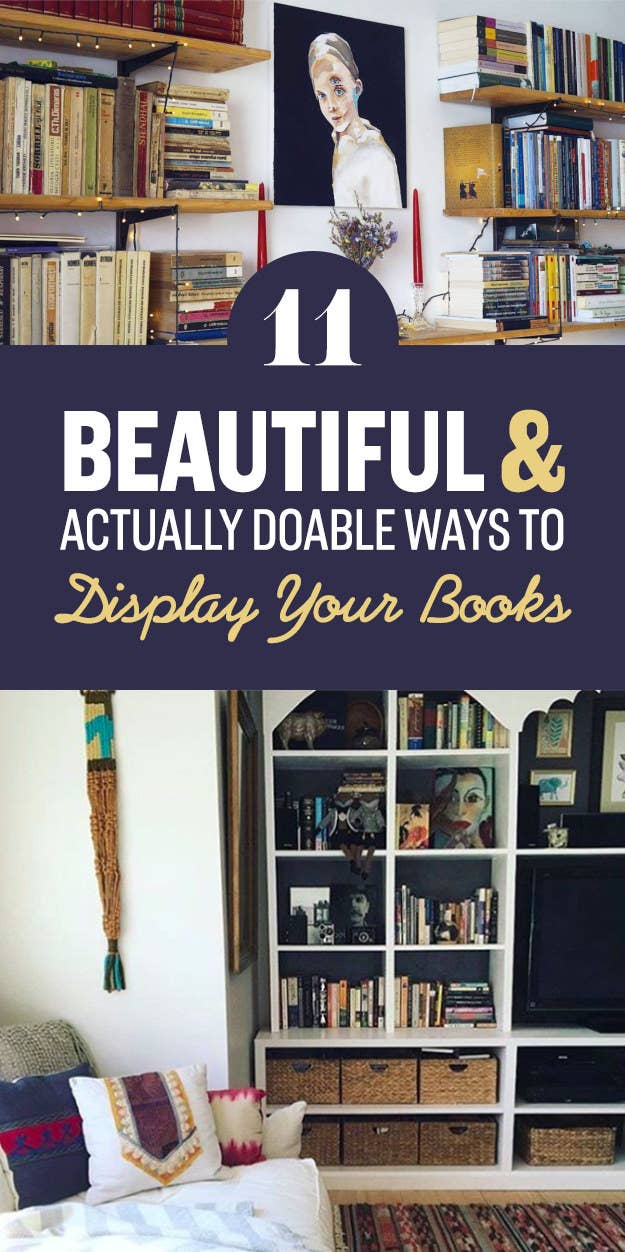 1.
Find a color that calls to you, and build on it for a cohesive look.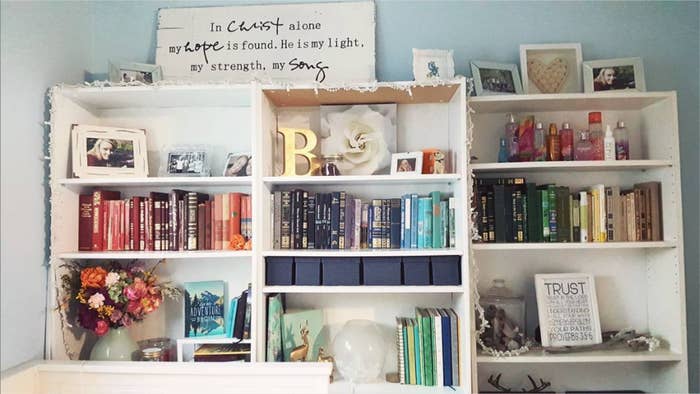 2.
Use a single large focal point to draw eyes to your collection.
3.
Give whimsical wood crate shelving a shot.
4.
Or try mounting a ladder instead.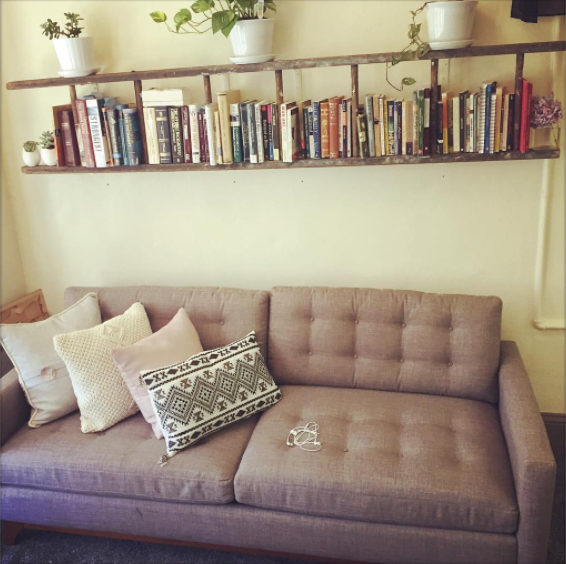 5.
Tack string lights along your shelves to give your tomes a little glow.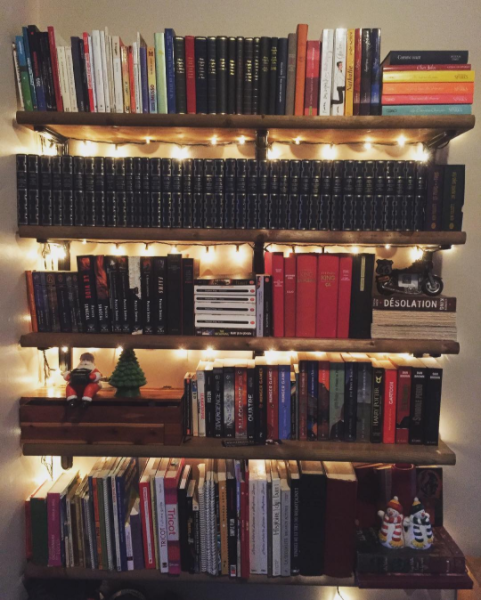 6.
Create the perfect fit.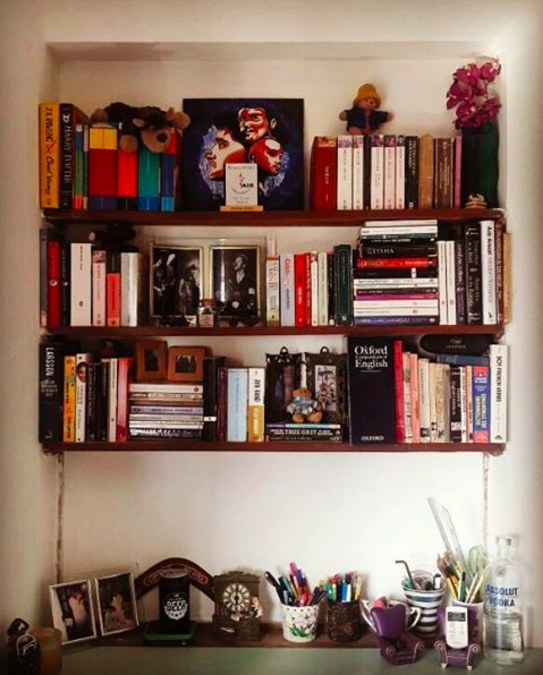 7.
Embrace lovable clutter.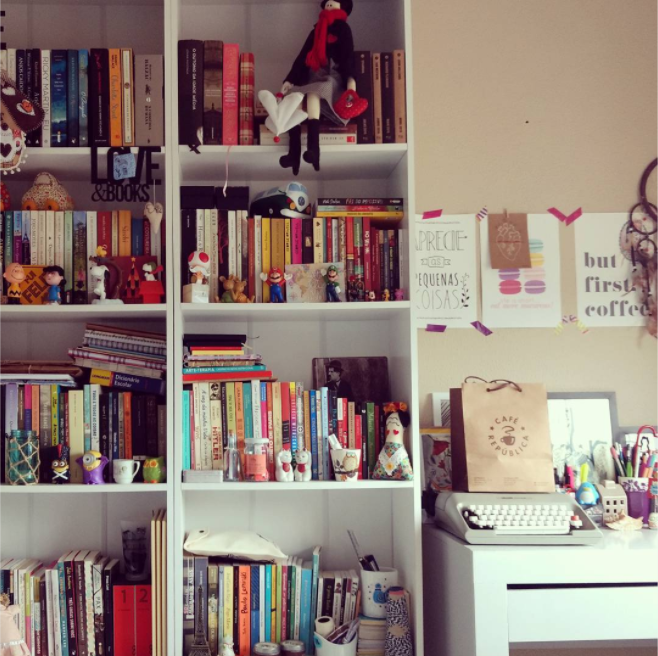 8.
In fact, why don't you mix in some plants?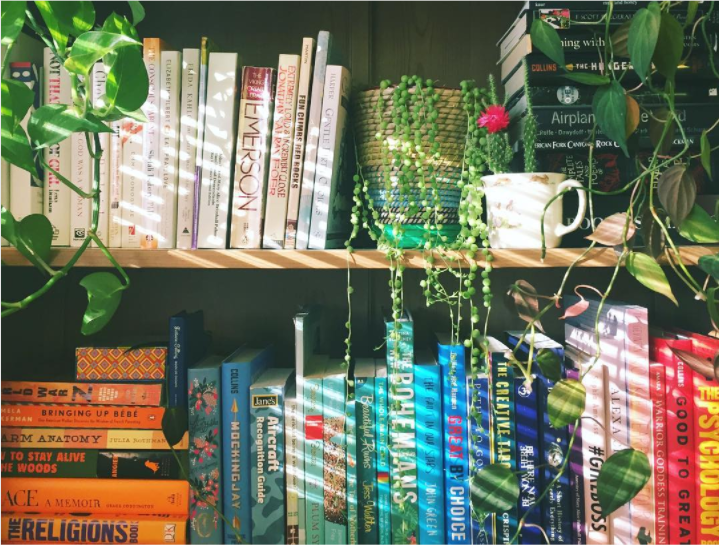 9.
Organize yourself a readable rainbow.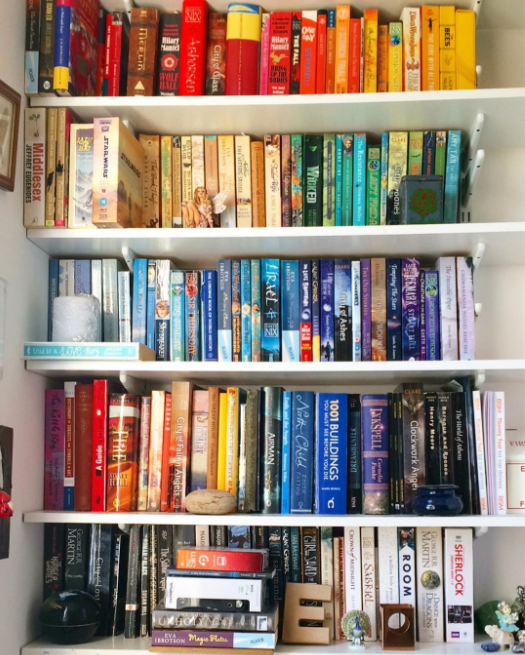 10.
Give humdrum shelves textural appeal with the help of baskets.
11.
And finally, try some pretty papering.