1.
First, when Chidi introduced himself as Eleanor's soulmate on The Good Place.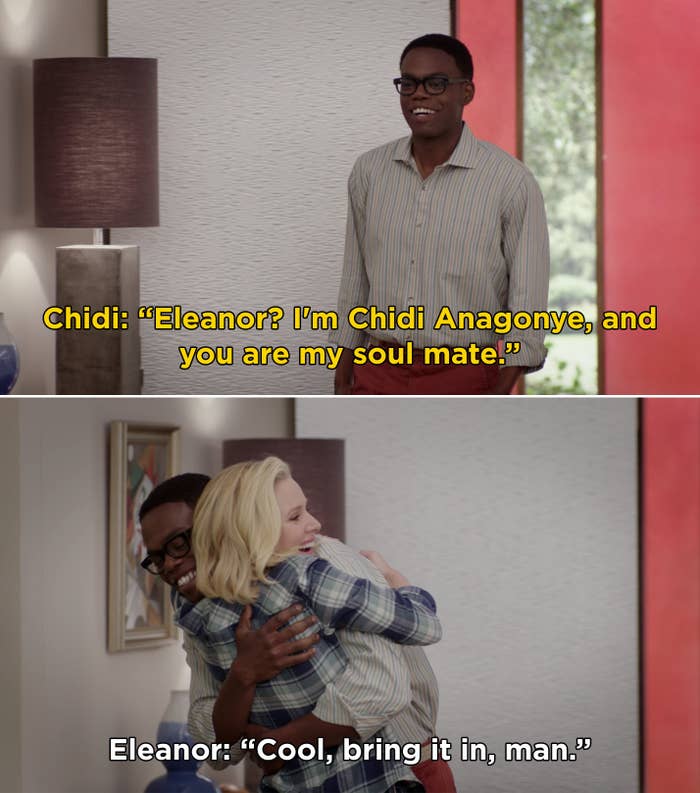 2.
When Lorelai asked Luke for more coffee on Gilmore Girls.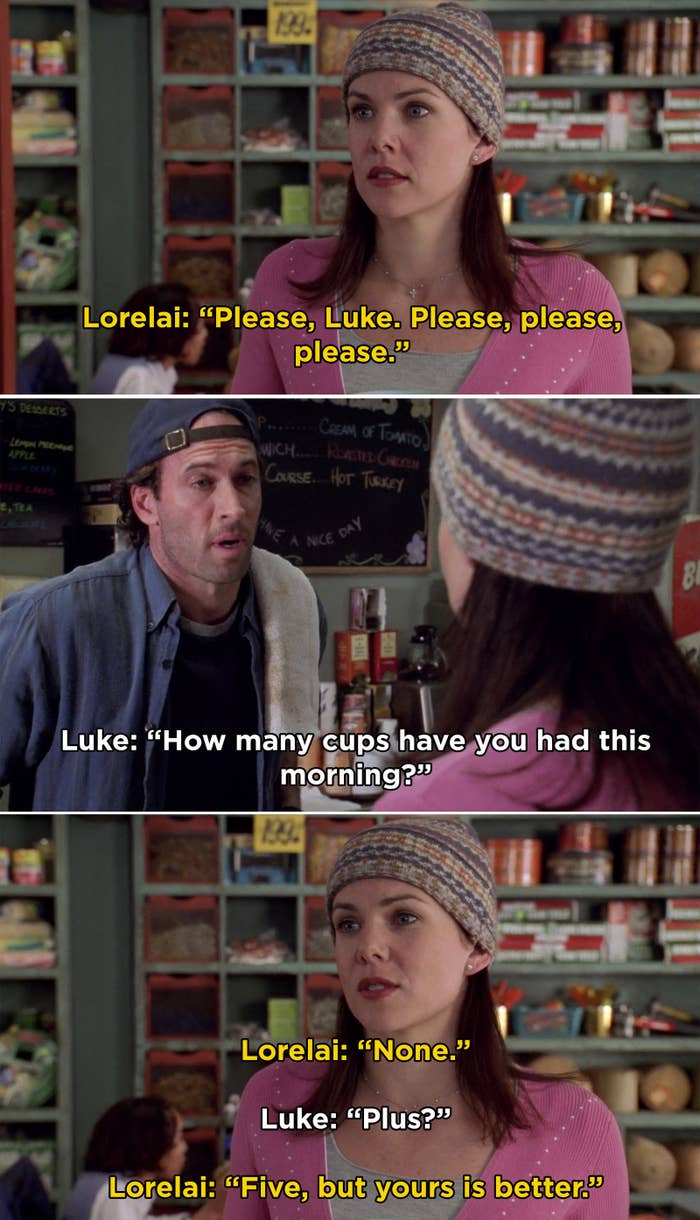 3.
When Kurt snuck into Dalton to see the Warblers and bumped into Blaine on Glee.

4.
When Clarke visited Lexa for the first time on The 100.
5.
When Jake and Amy were out on patrol together for the first time on Brooklyn Nine-Nine.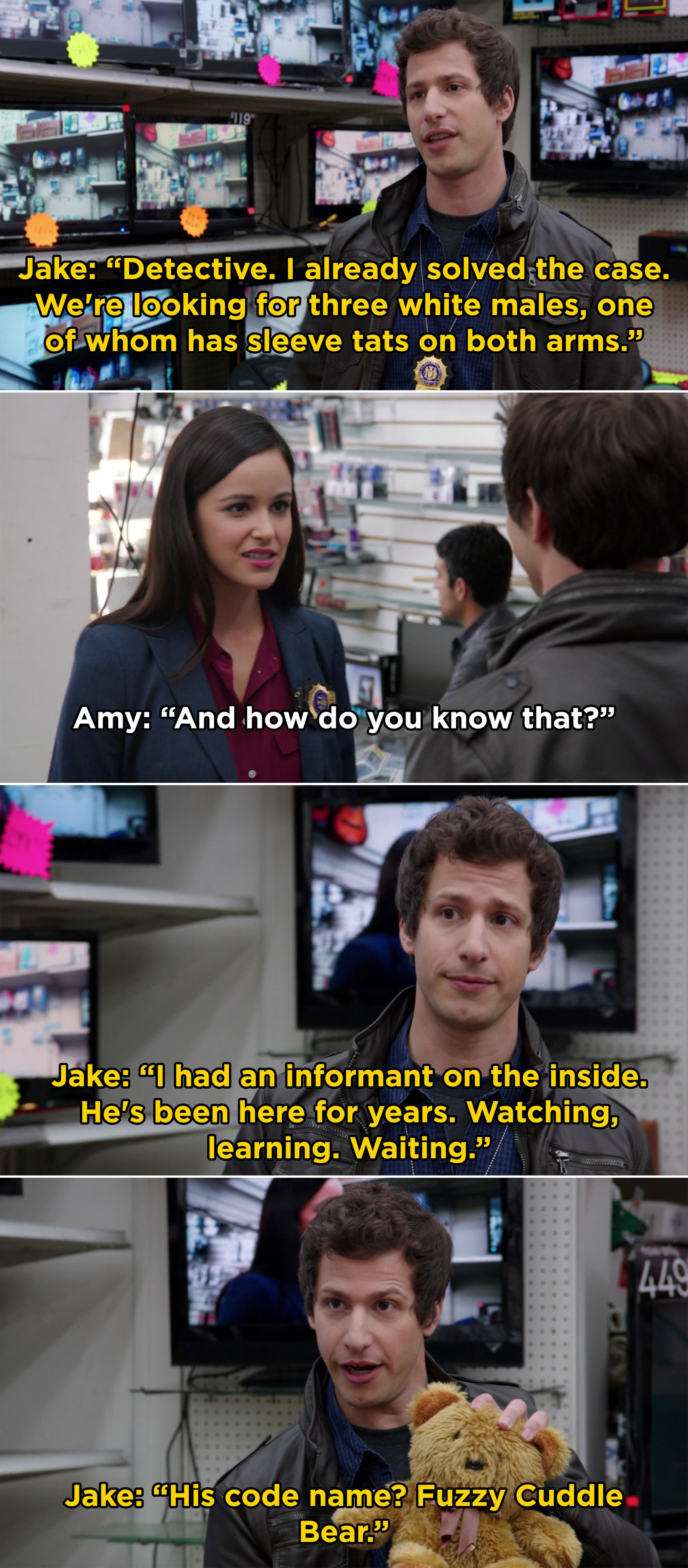 6.
On Grey's Anatomy, when Arizona kissed Callie in the bathroom at the bar.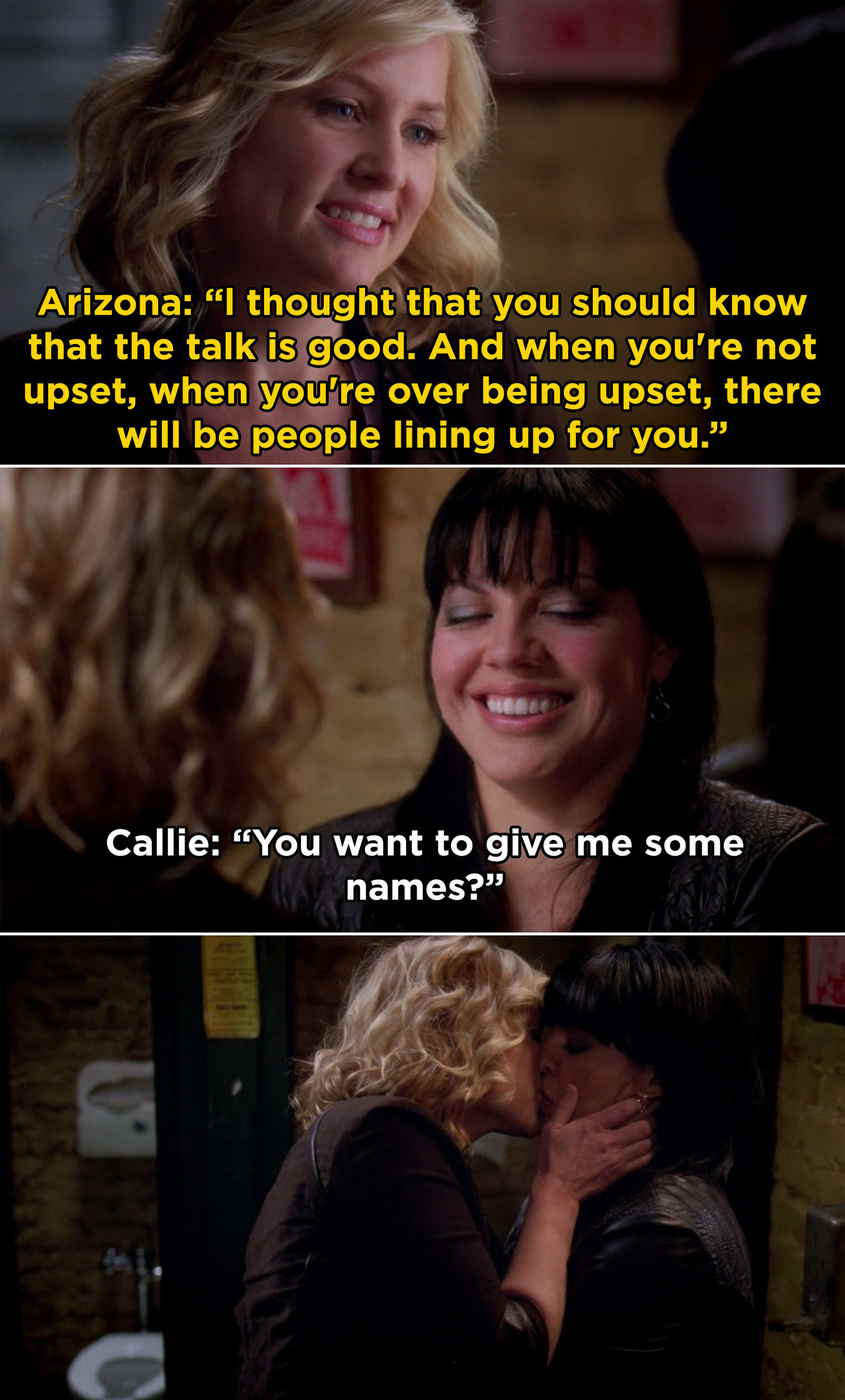 7.
On One Tree Hill, when Peyton almost ran over Lucas.
8.
On This Is Us, when Beth and Randall watched their daughters play soccer.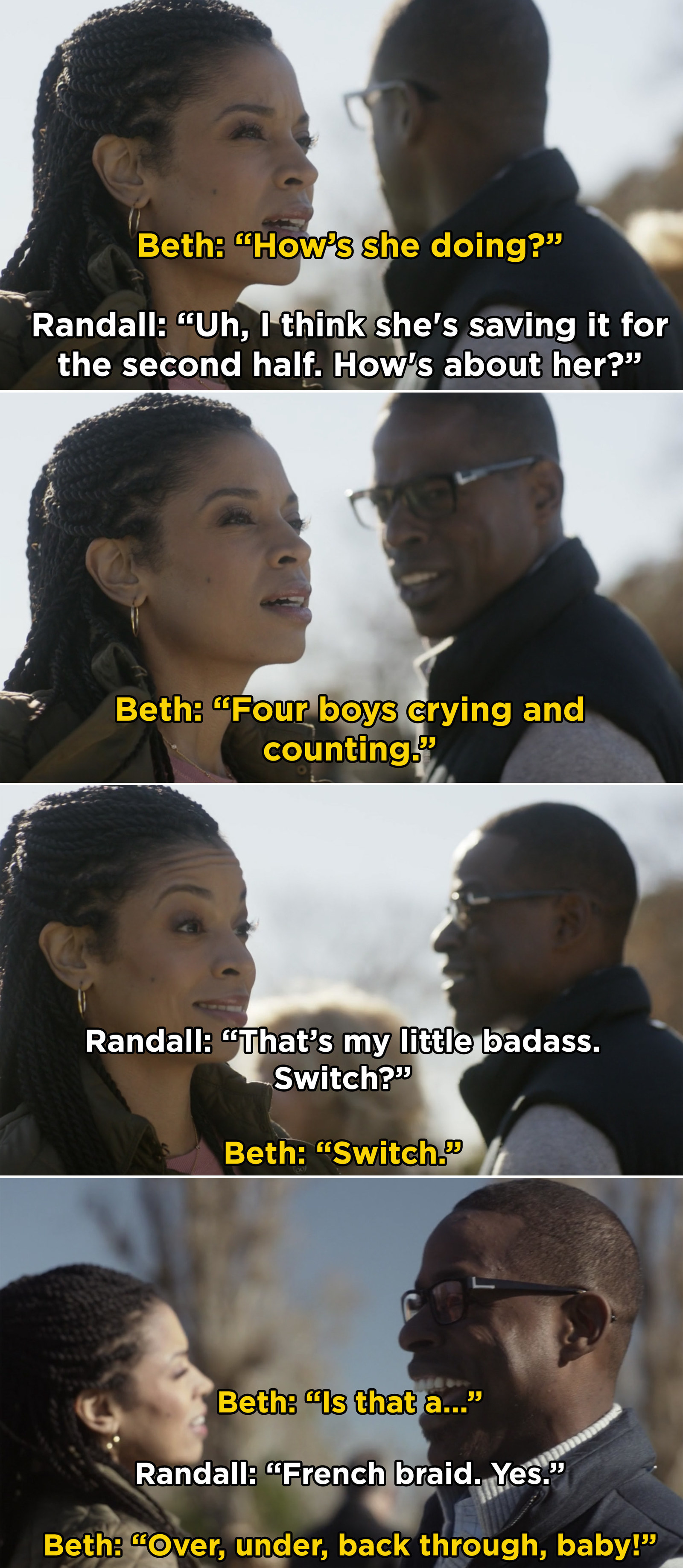 9.
On Parks and Rec, when Ben showed up to fix the Parks departments budget and Leslie didn't like it.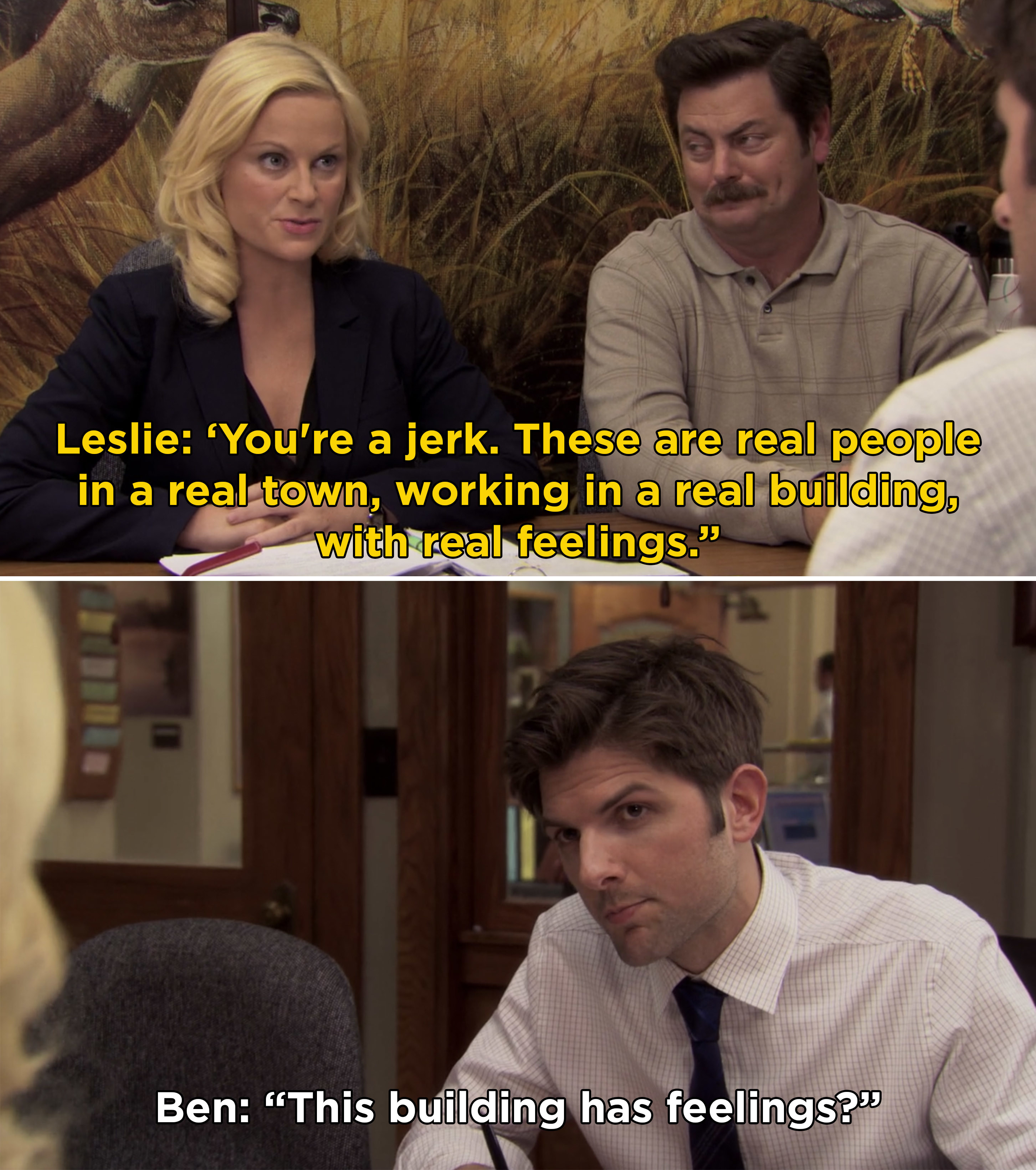 10.
When Jon attacked Ygritte beyond the wall on Game of Thrones.
11.
When Michael and Holly bonded after they both made fun of Toby on The Office.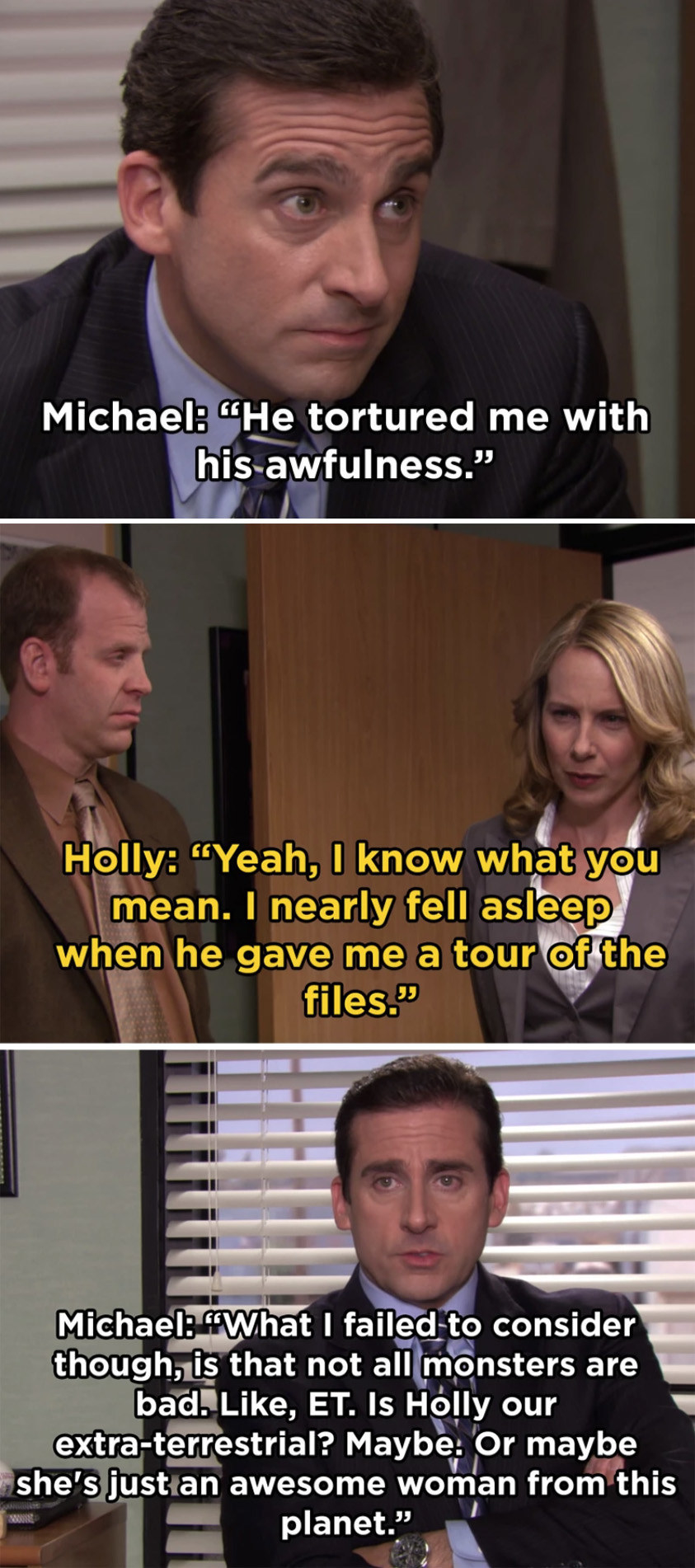 12.
On Shadowhunters, when Magnus and Alec bumped into each other at a party.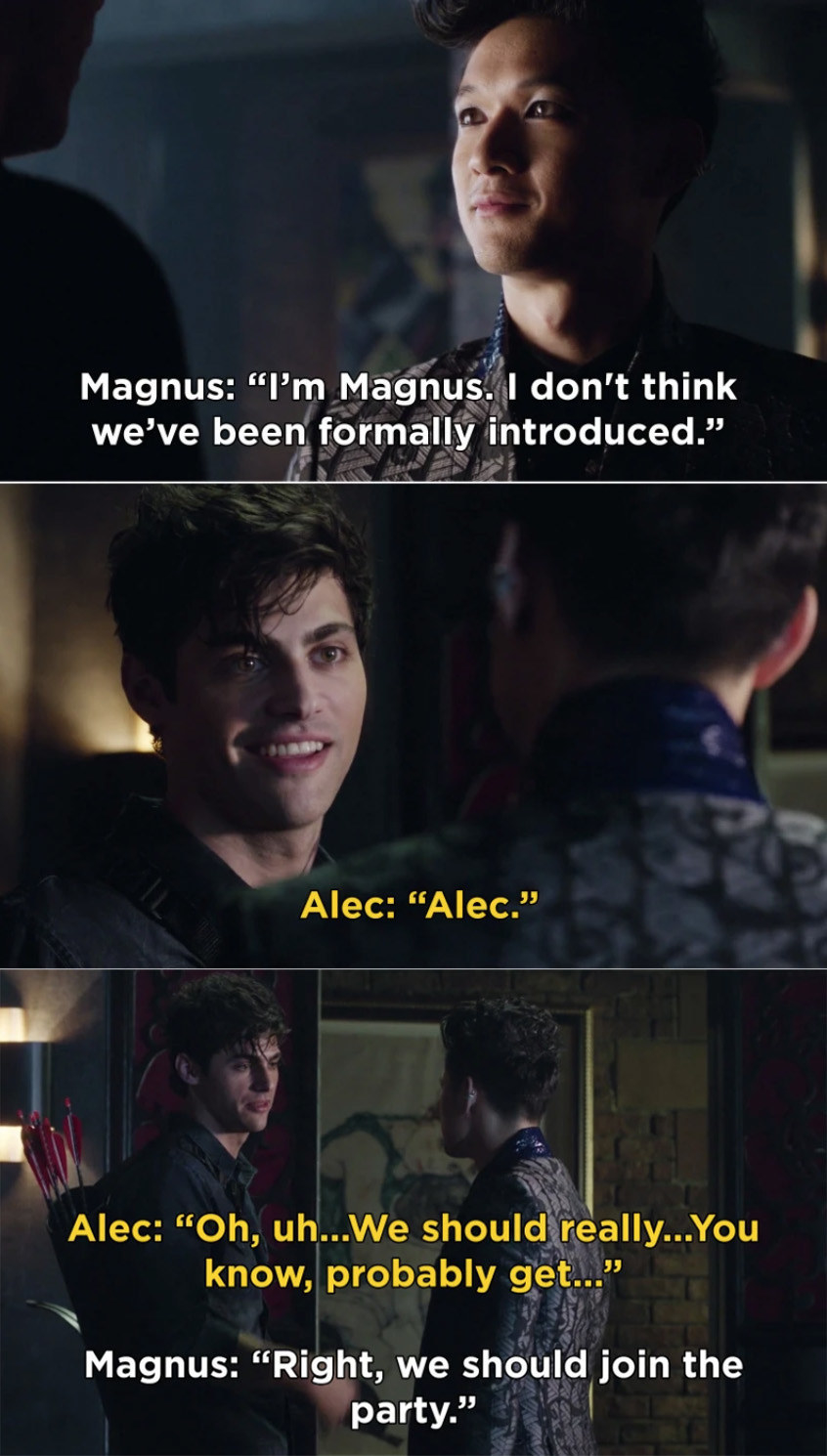 13.
On Friday Night Lights, when Tami visited Coach Taylor at work.
14.
On Superstore, when Jonah didn't know that Amy worked at Cloud 9.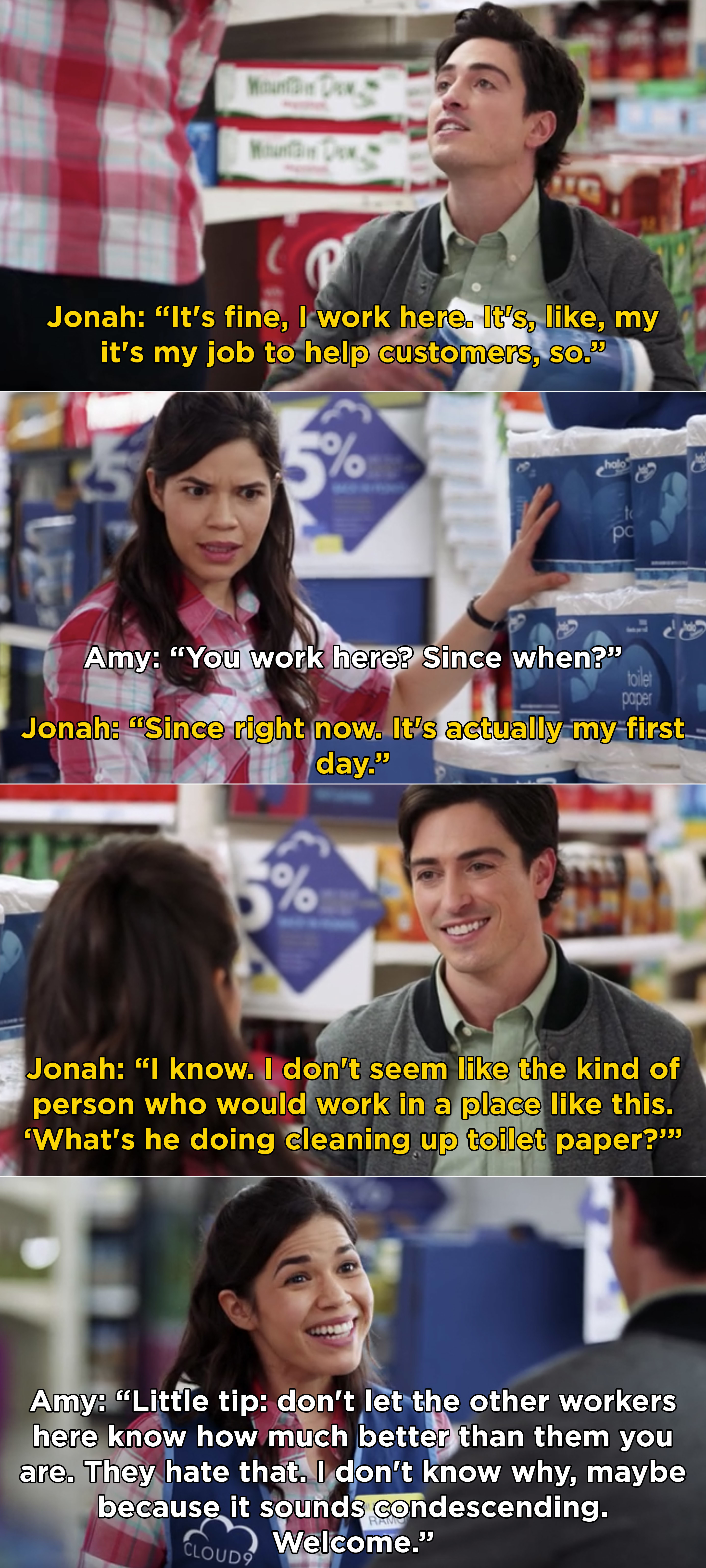 15.
On Grey's Anatomy, when Meredith couldn't remember Derek's name after sleeping with him.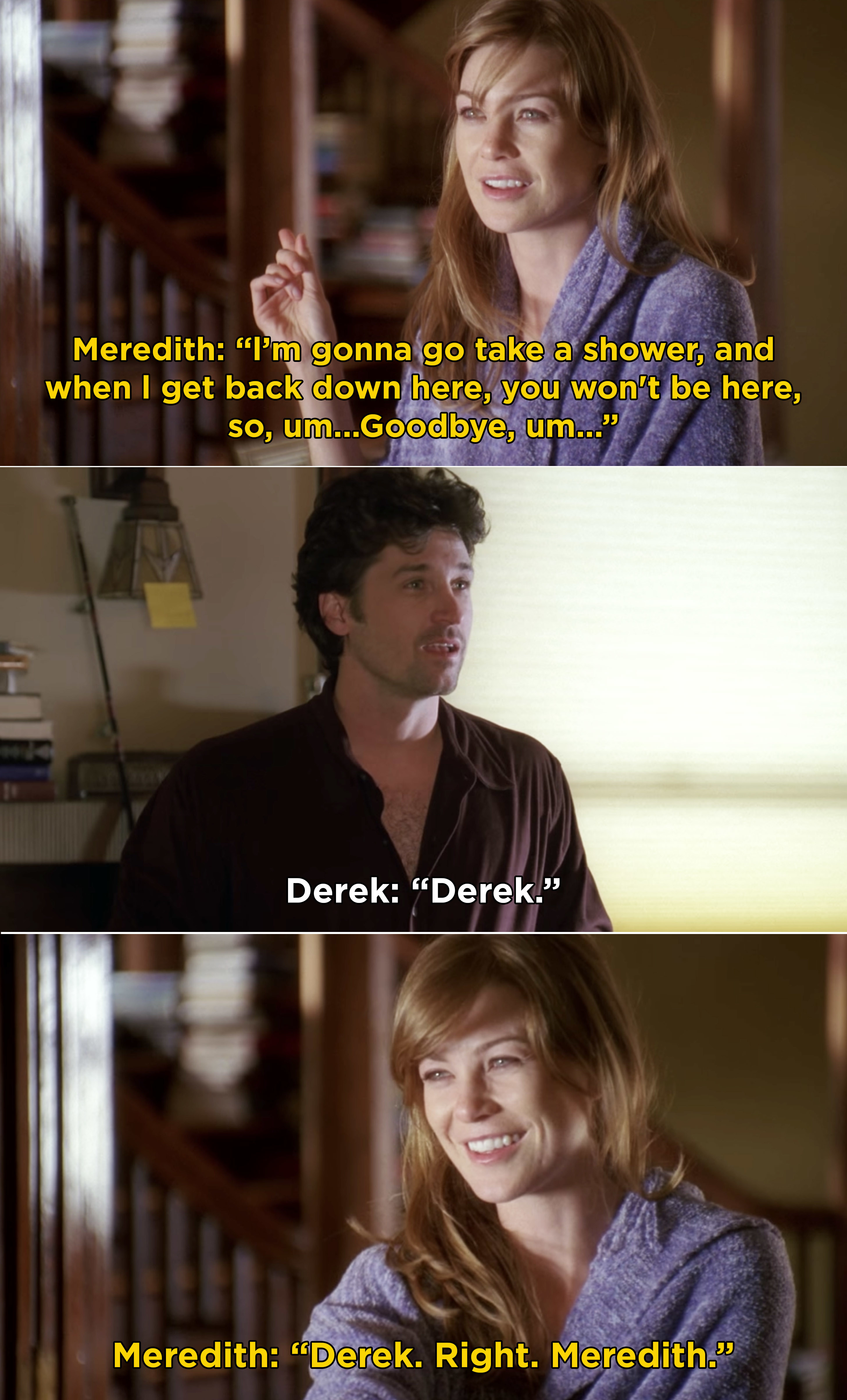 16.
When Fitz and Simmons were arguing about the night-night gun on Agents of S.H.I.E.L.D.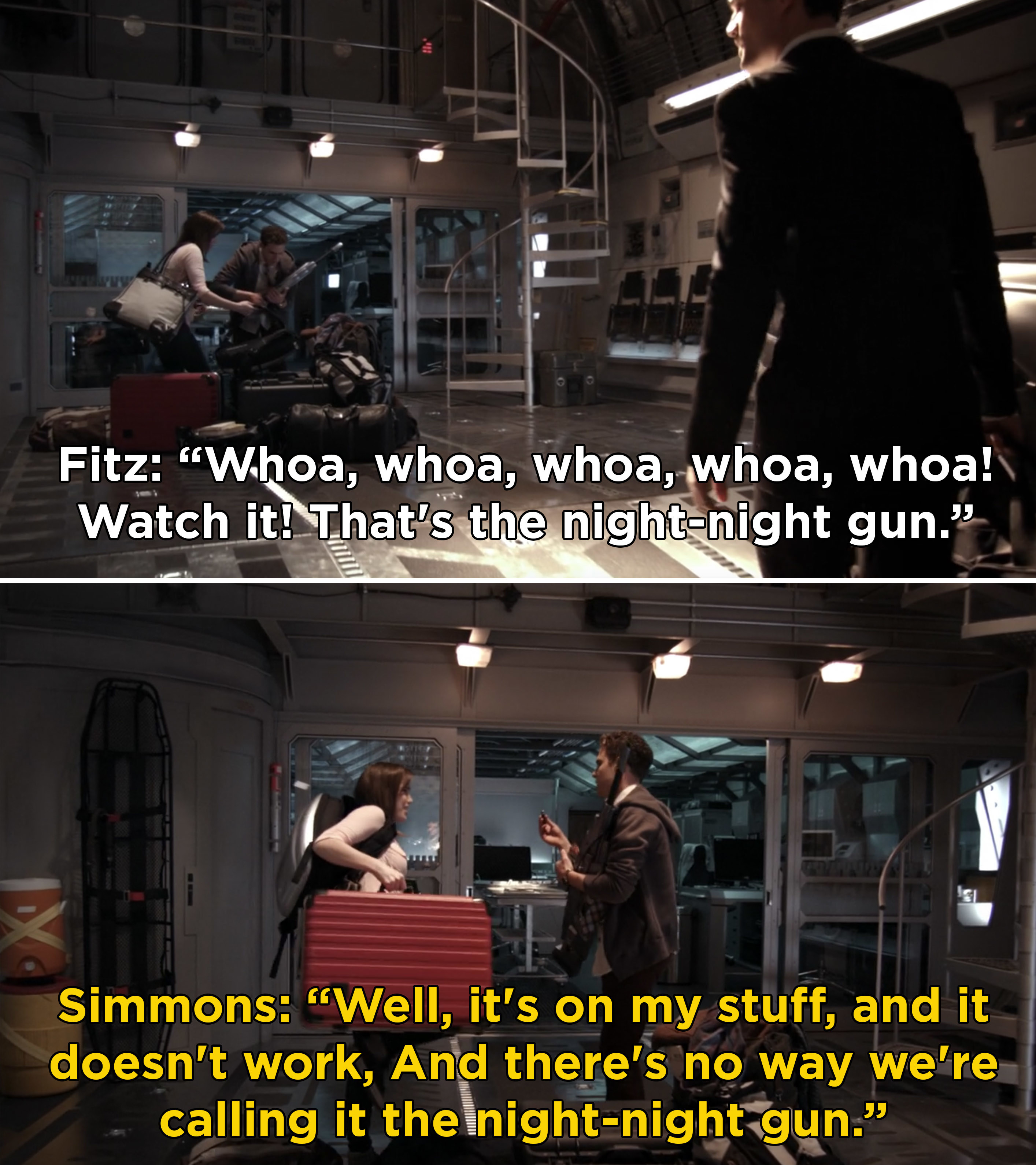 17.
On Arrow, when Oliver asked Felicity for help and she couldn't stop babbling.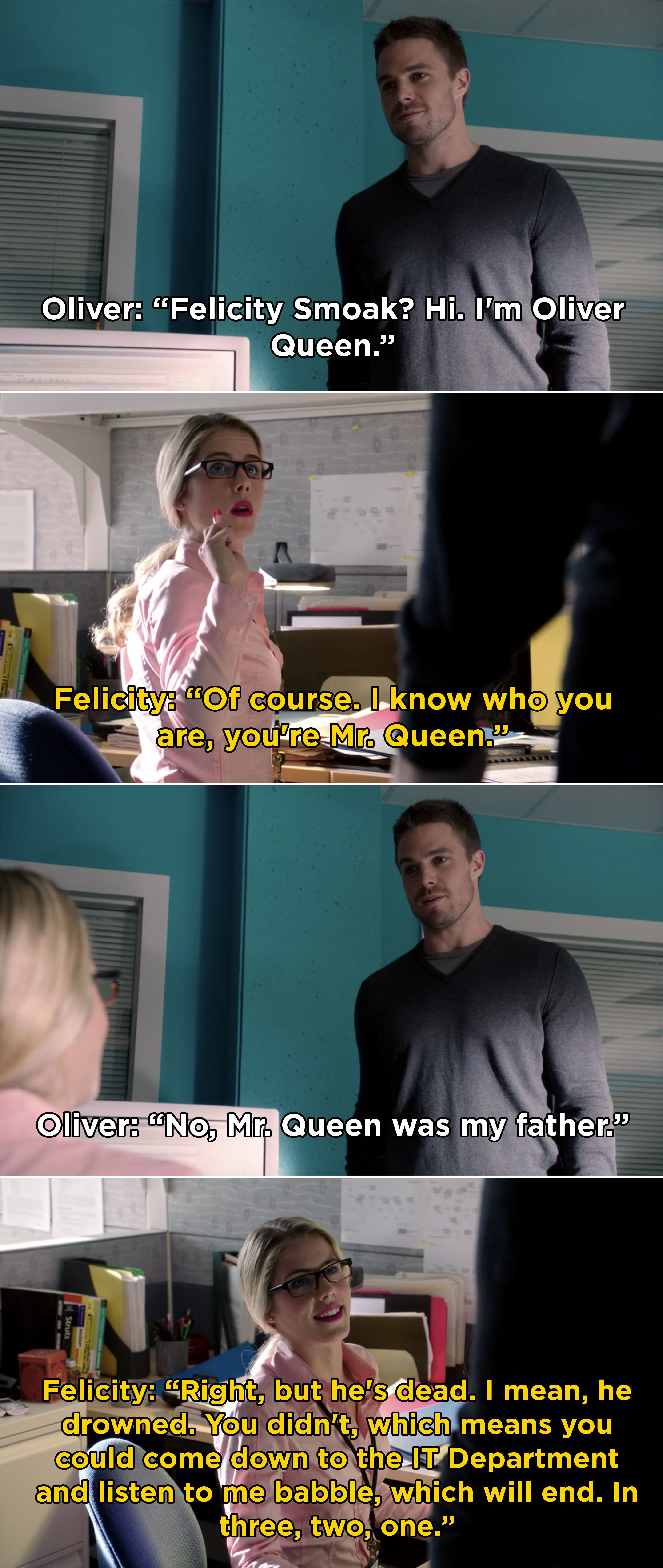 18.
When Ross awkwardly opened his umbrella in-between him and Rachel on Friends.
19.
On Wynonna Earp, when Waverly was covered in beer and Nicole walked into Shorty's.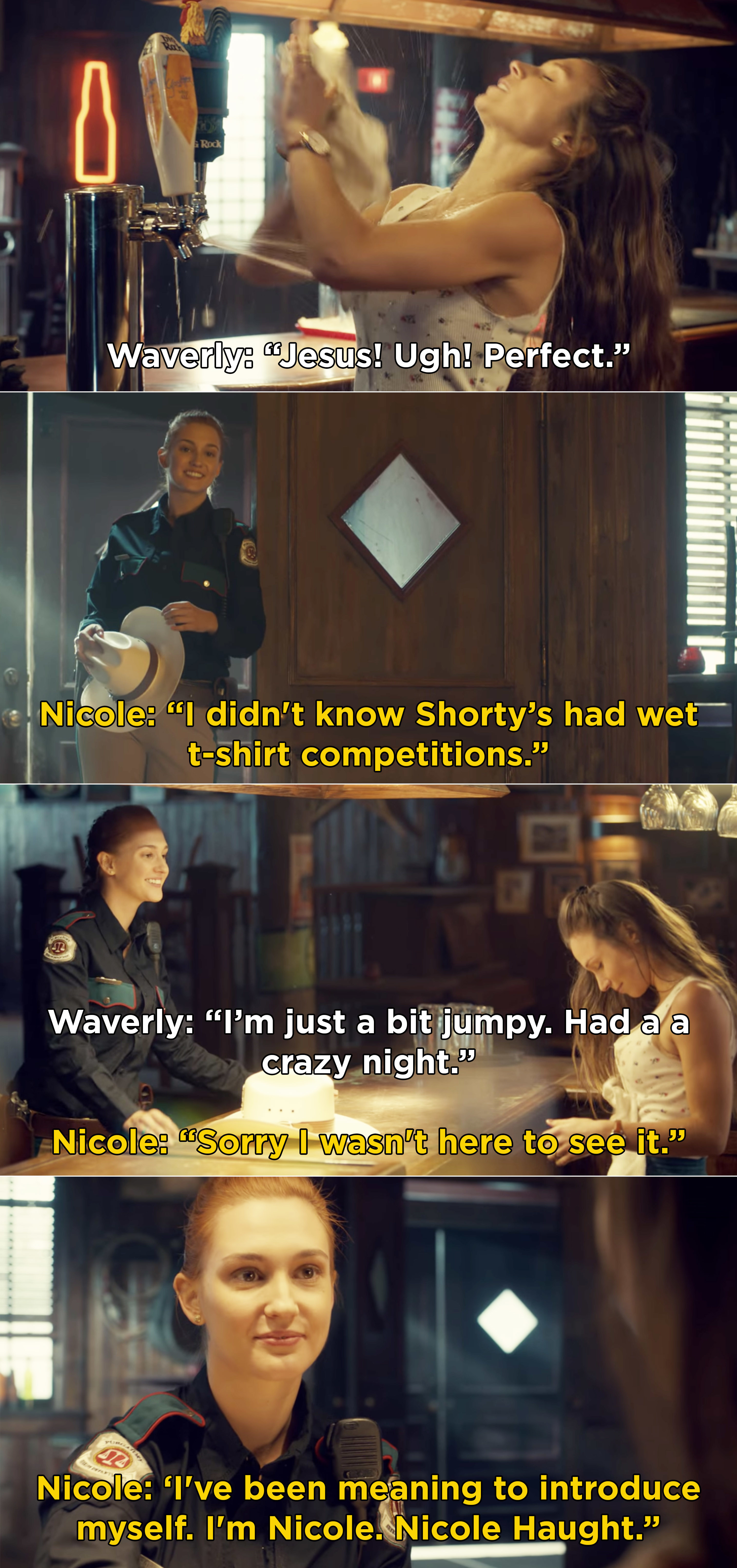 20.
On The Walking Dead, when Rick saved Michonne's life outside the prison.
21.
When Michael visited Sara at the prison infirmary on Prison Break.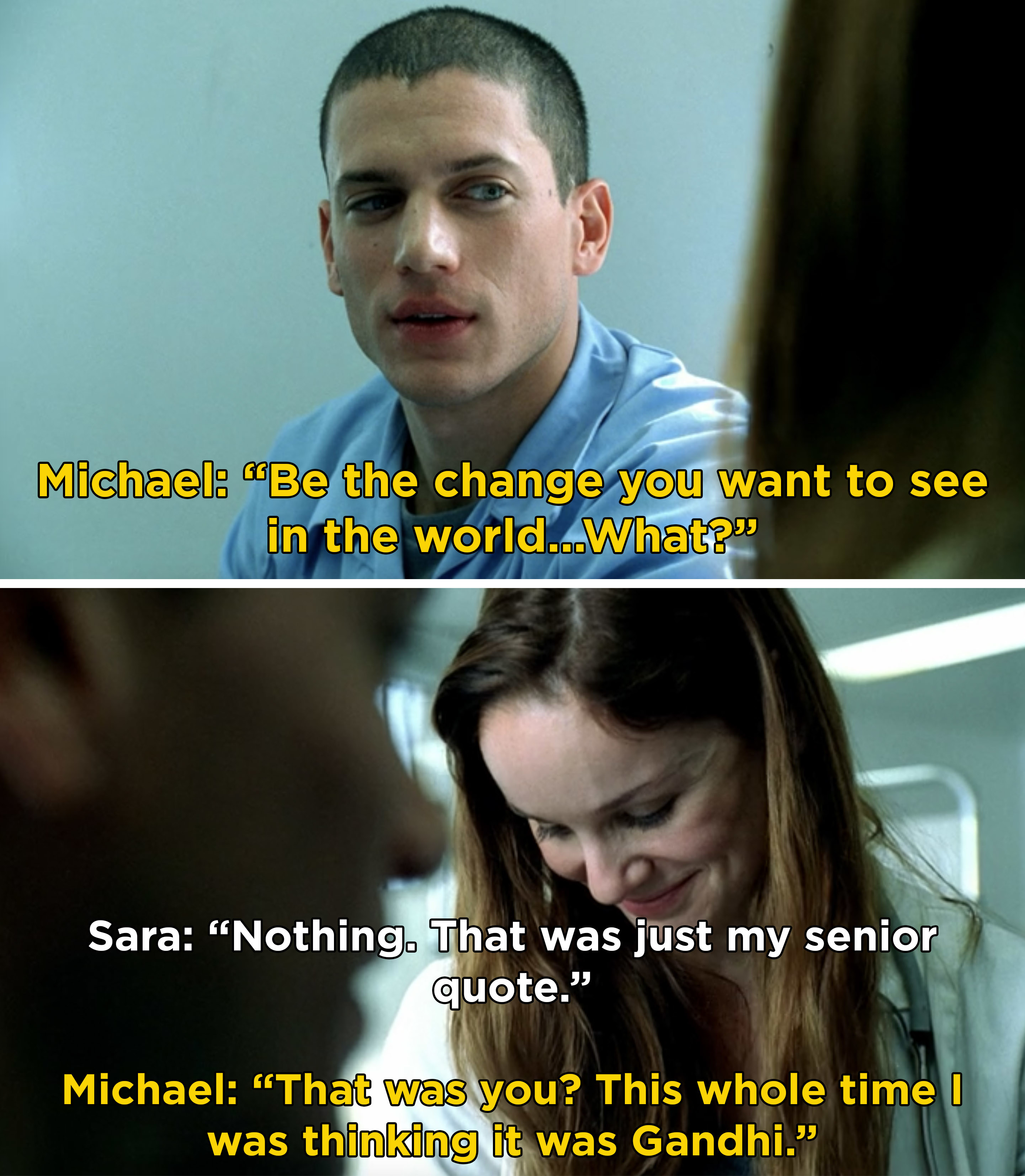 22.
When Jane literally swam away from Rafael on Jane the Virgin.
23.
When Cory and Topanga were paired together for a school project on Boy Meets World.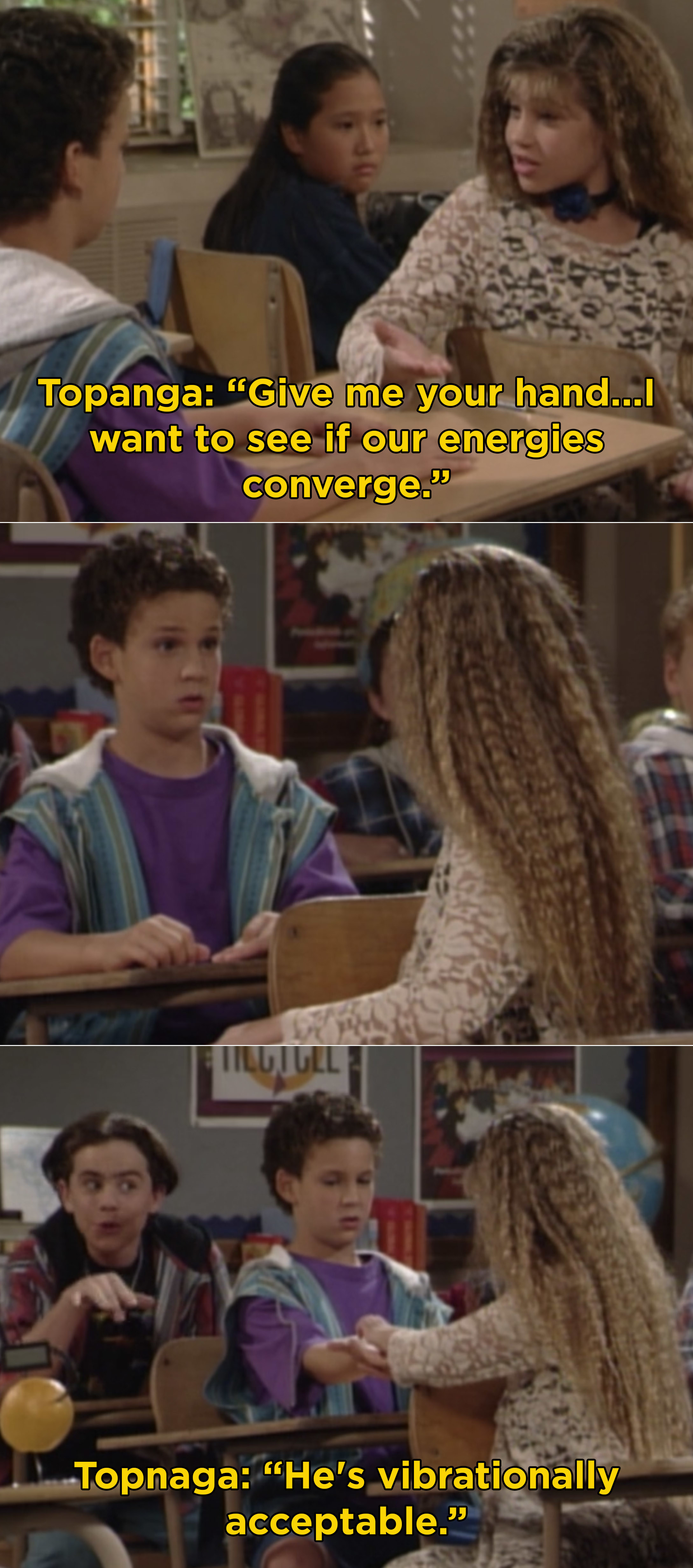 24.
On Schitt's Creek, when Patrick helped David fill out his business application.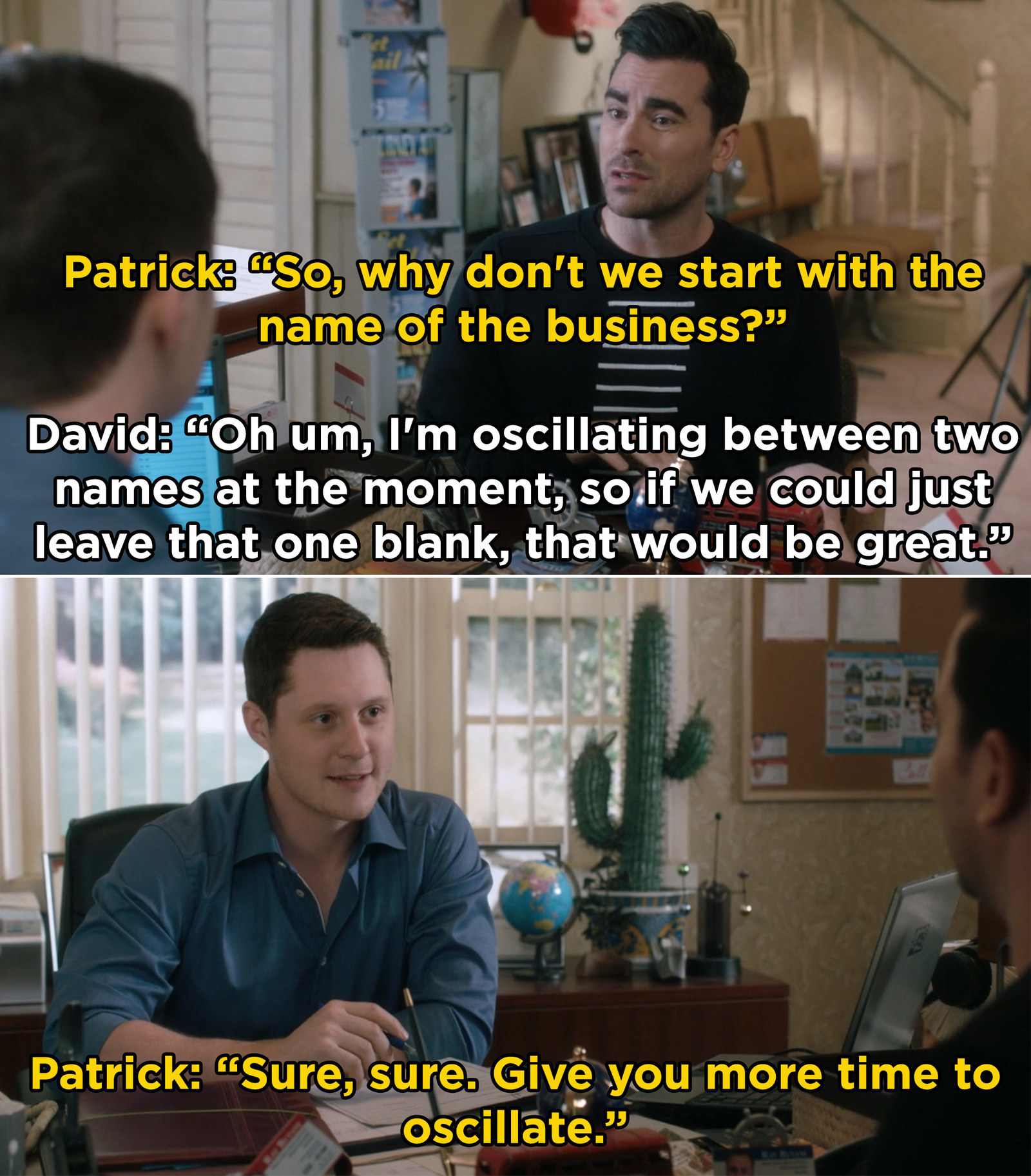 25.
When Elena was first introduced to Damon while she was dating Stefan on The Vampire Diaries.
26.
When Maggie rode up on a horse and locked eyes with Glenn on The Walking Dead.
27.
On Lost, when Desmond and Penny met outside the monastery.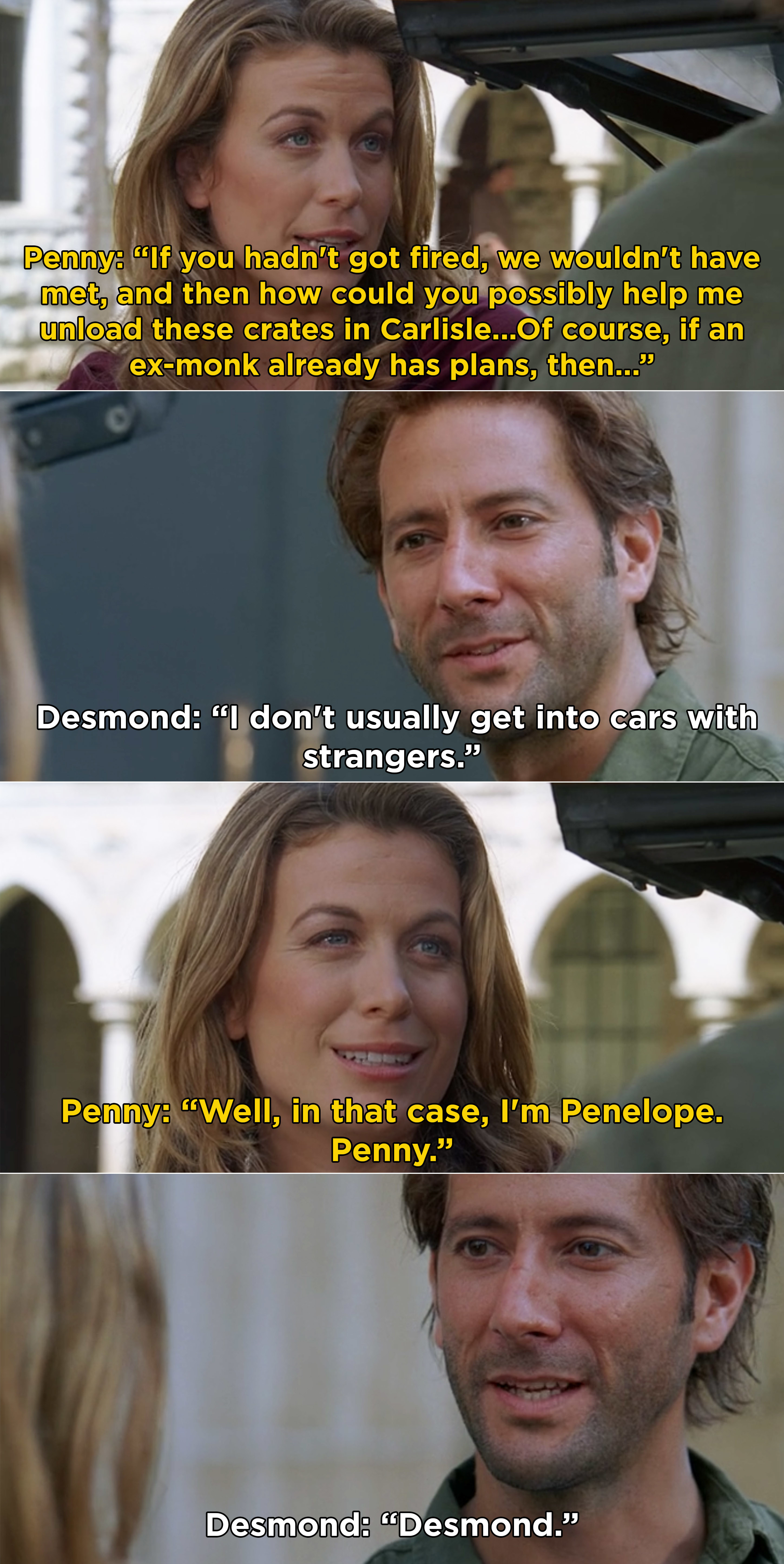 28.
On Supergirl, when Alex and Maggie argued at a crime scene.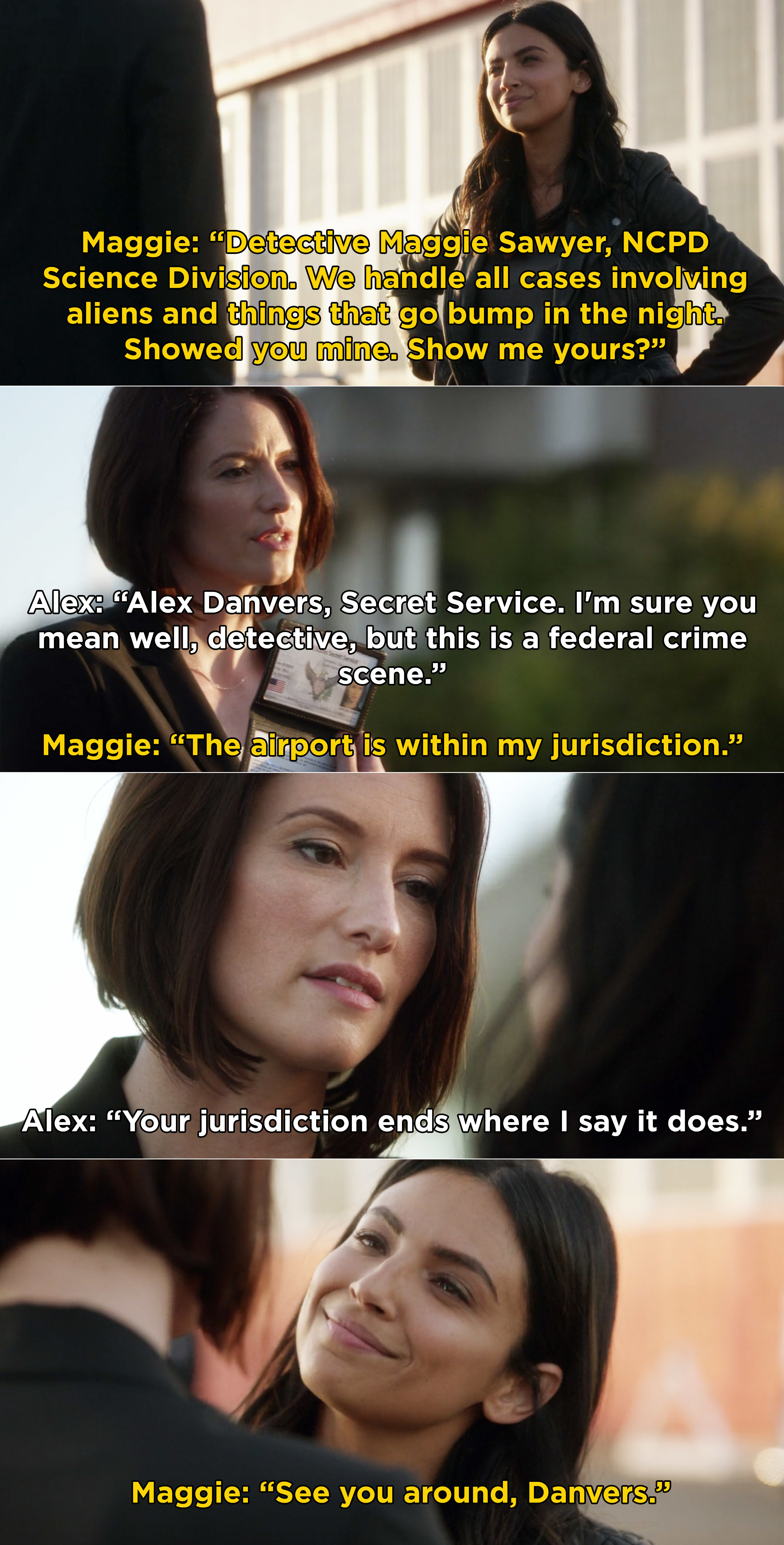 29.
On That '70s Show, when Jackie and Kelso argued about attending a concert together.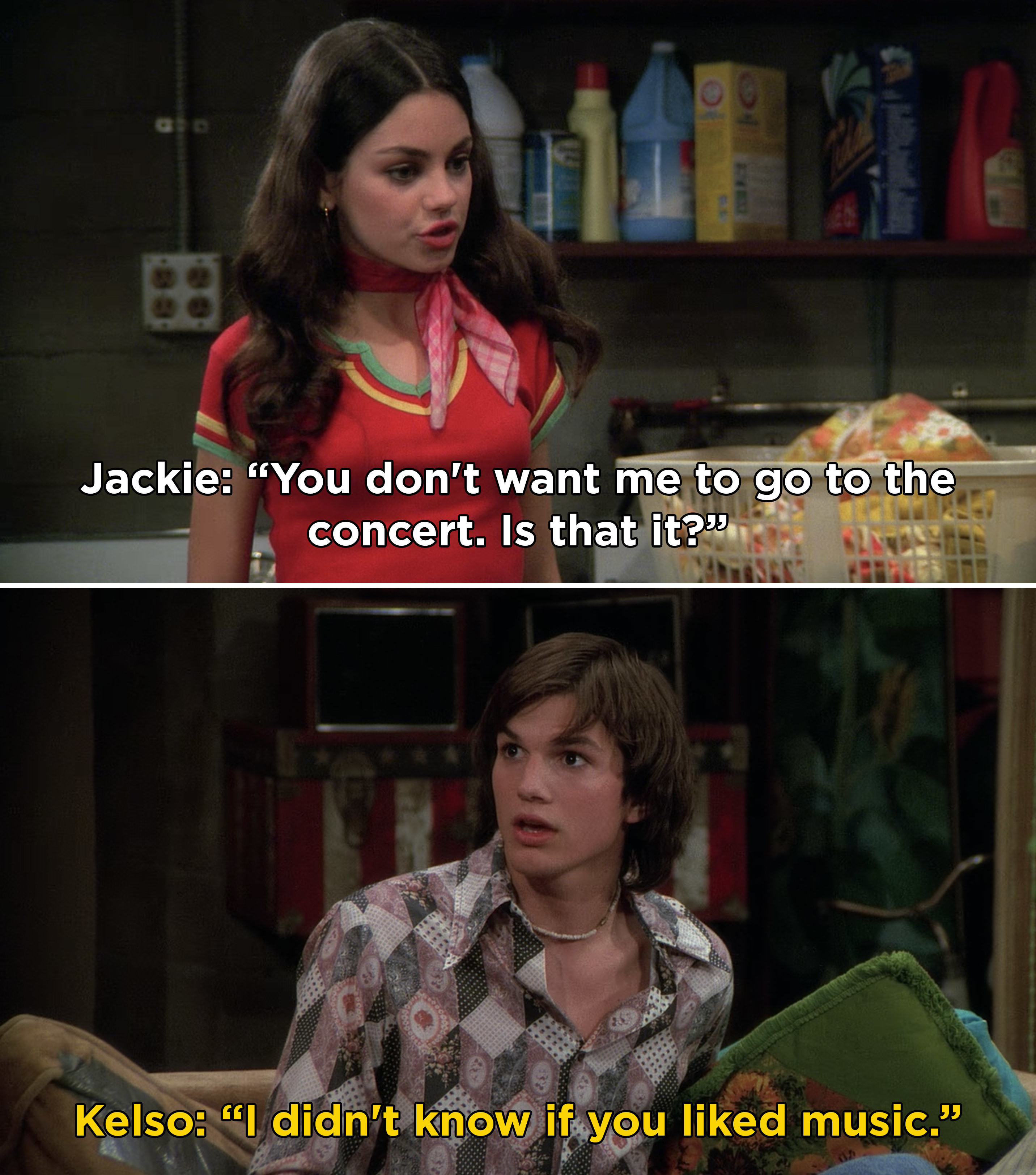 30.
When Lily got home from work and Marshall was getting ready to propose on How I Met Your Mother.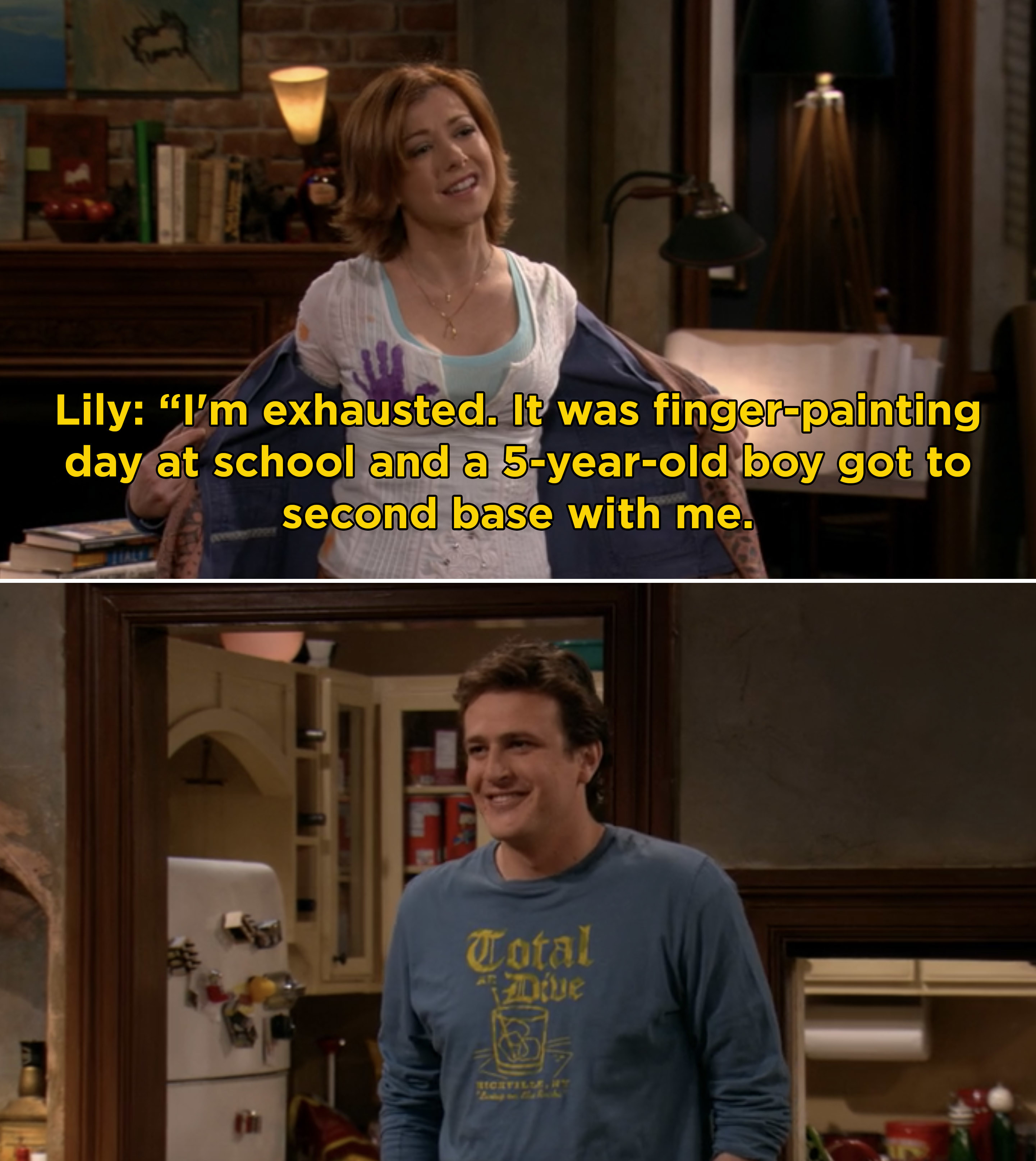 31.
And finally, when Mike found Eleven in the woods on Stranger Things.
Which TV couple had the best first scenes in your opinion? Tell us in the comments below!