Hi, hello, so Spider-Man: Far From Home is about to hit theaters in a little over a week and you could say that I'm freaking out.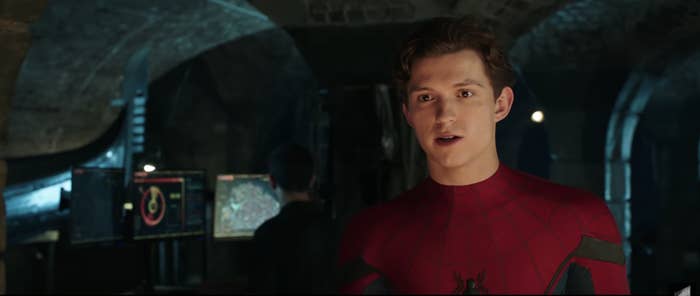 Not only is Far From Home the first Marvel movie since Endgame, but it will hopefully give us some clues as to what comes next for the Marvel Cinematic Universe.
So, because this movie is such a big deal, there are obviously posters for it everywhere, but there are actually a few that contain a HUGE error.
Now, last time I checked, Nick Fury's eye patch shouldn't be jumping from one eye to another.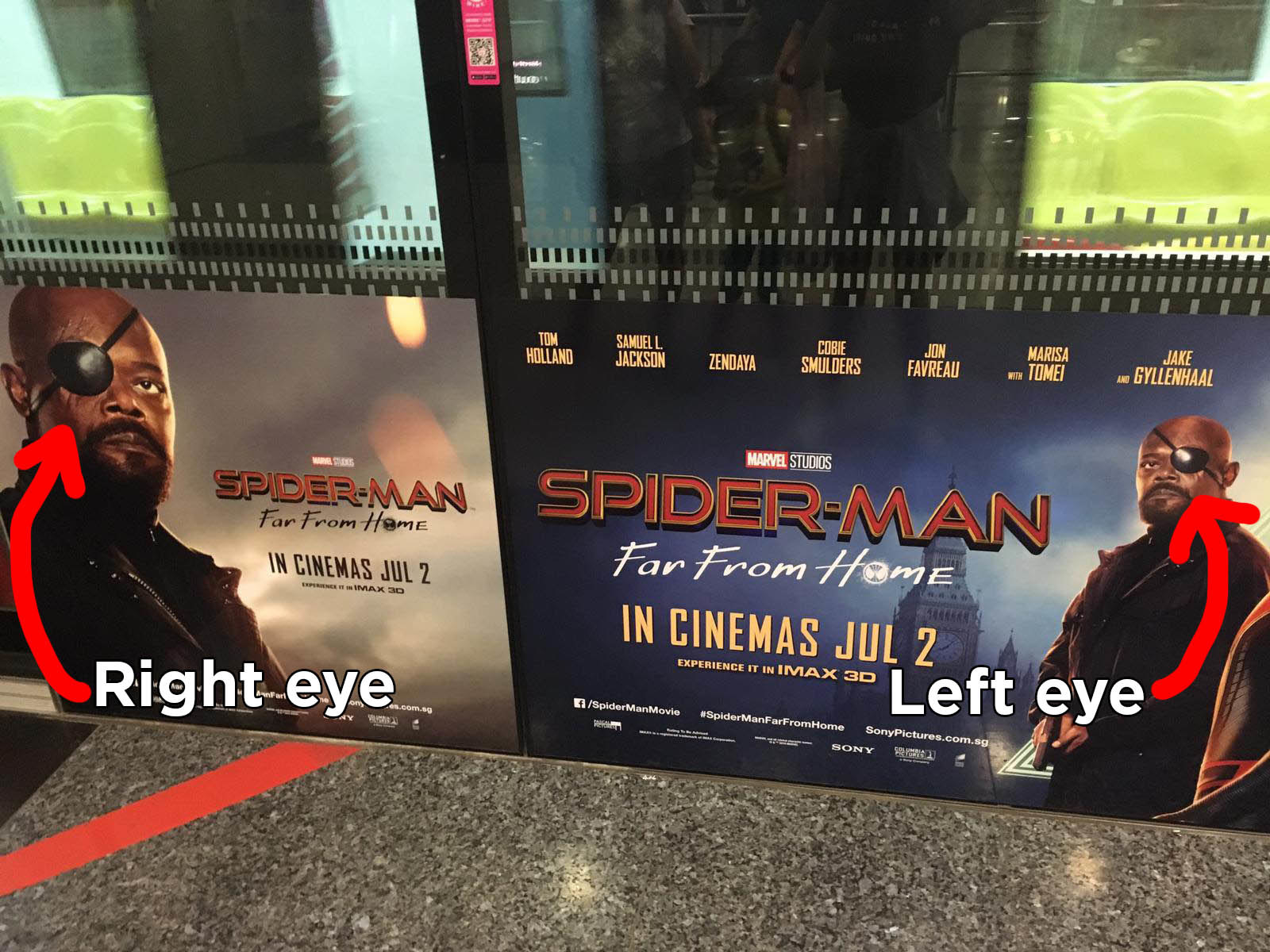 Like, Goose hands down only scratched one eye.
Anyway, this massive poster error actually caught Samuel L. Jackson's attention, and he had the best response ever:
In the most Nick Fury way, he made it very clear that Fury's eye patch belongs on his left eye.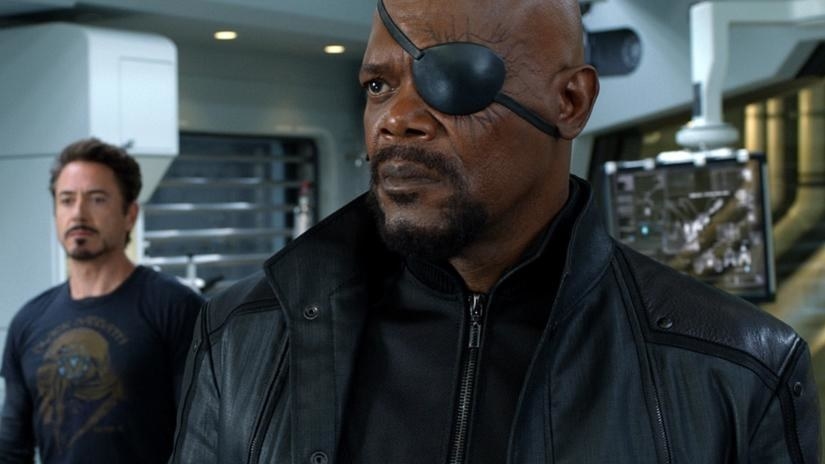 The poster mistake even caught Zendaya's attention, and she thought it was hilarious: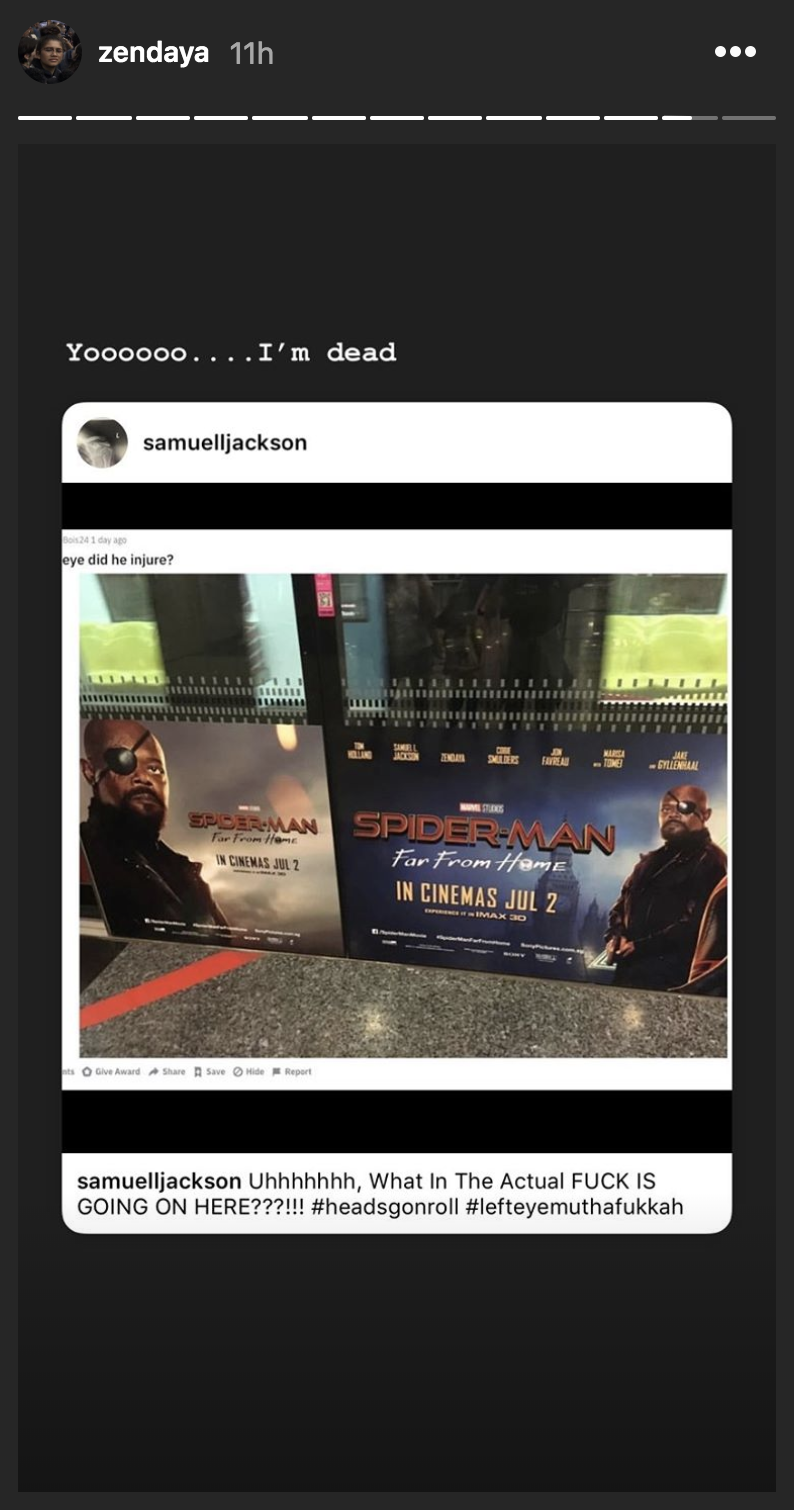 Basically, I'm assuming this is what Samuel L. Jackson would look like while talking to whoever approved that poster:
Spider-Man: Far From Home hits theaters July 2.