Grey's Anatomy stars Sarah Drew and Jessica Capshaw will be leaving the series at the end of Season 14 and TBH I'm already crying about it.
After 10 years of playing Arizona Robbins and April Kepner, both actors said goodbye when they wrapped filming yesterday and everyone was super emotional about it.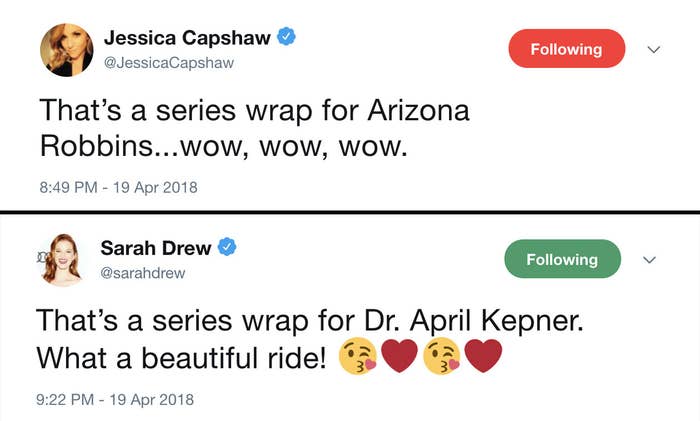 Ellen Pompeo bid farewell to Jessica and Sarah with Instagram posts and the captions are enough to make you start weeping. Ellen thanked Jessica for her "glow on the LGBT community," and "making it all look so easy."
She also thanked Sarah for her "passion and talent for storytelling" and because of her ability to provoke thought, "Grey's is a better show."
In the midst of celebrating the series finale of Scandal, Shonda Rhimes also posted a heartwarming tribute to both of them.
Shonda thanked Jessica and Sarah for having a profound impact on Grey's Anatomy and wrote that she was lucky to have witnessed their talents and magic.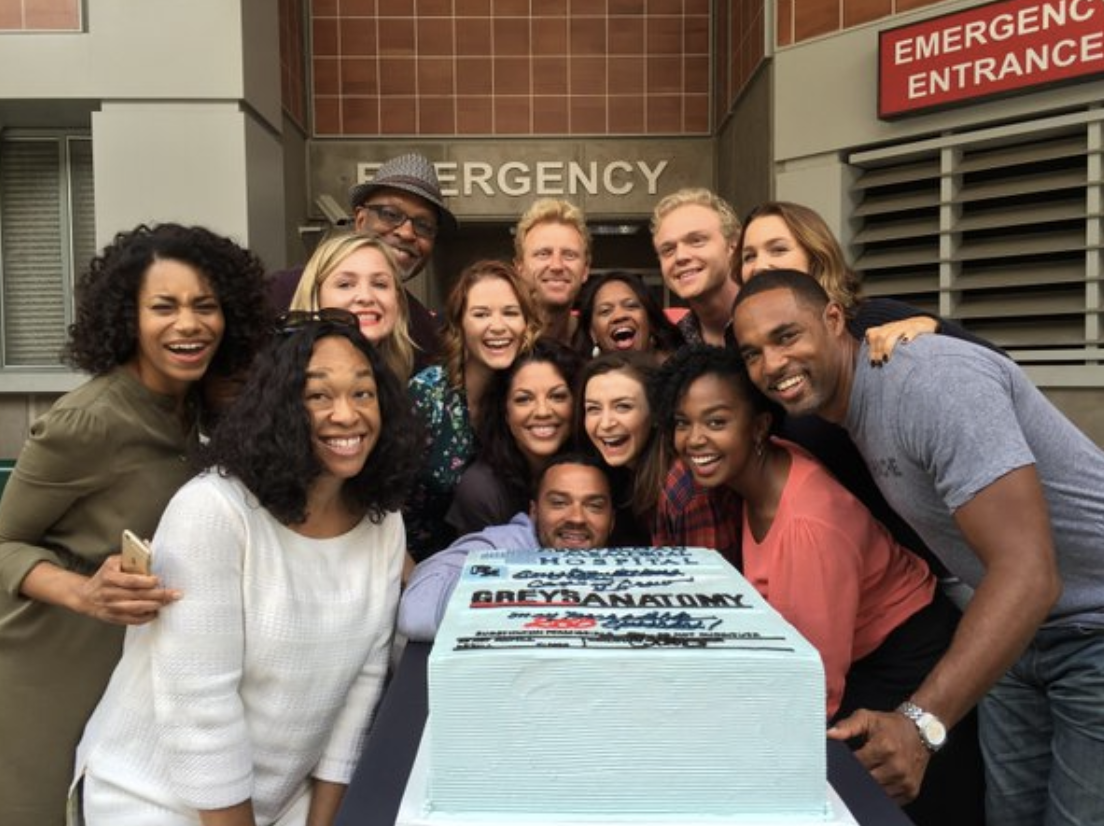 But wait, get ready to cry some more, because the crew gifted each of them boxes filled with items to commemorate their time on the show.
The boxes were filled with letters from the cast and crew, their first call sheets, their stethoscopes, their Grey-Sloan I.D. badges, and even a collage of some of their characters' greatest moments.
While we still have some time before Grey's Anatomy's Season 14 finale, Ellen Pompeo tweeted that the finale is "not easy," which only has me worrying about Arizona and April's fates EVEN MORE.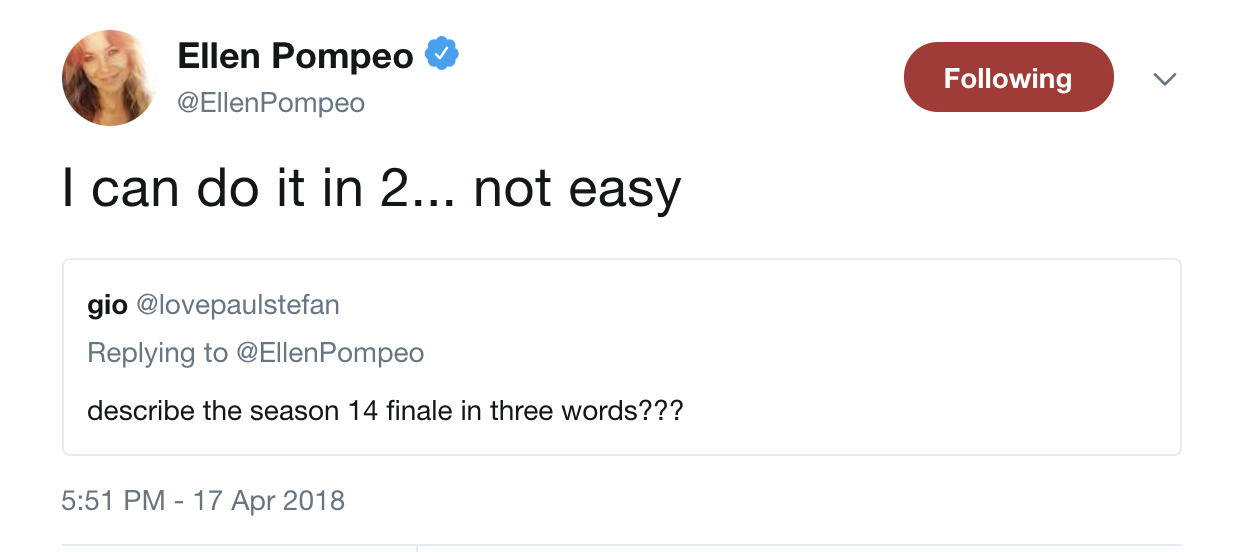 Because let's be honest, Grey's Anatomy's track record for saying goodbye to characters speaks for itself...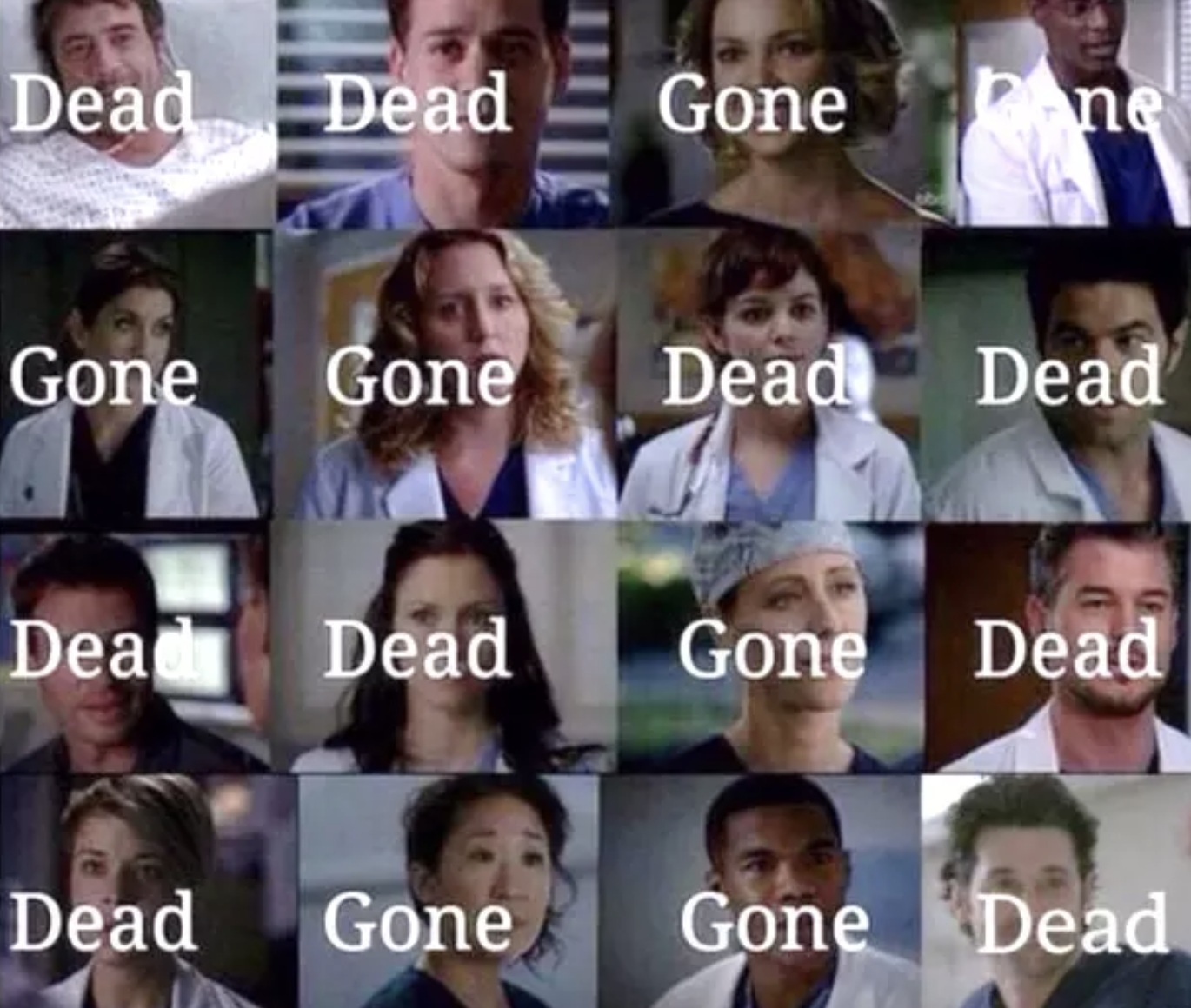 But for now, let's dance it out one last time for Jessica Capshaw and Sarah Drew!