If you're an Outlander fan like me, you're definitely counting down the days until "Droughtlander" ends.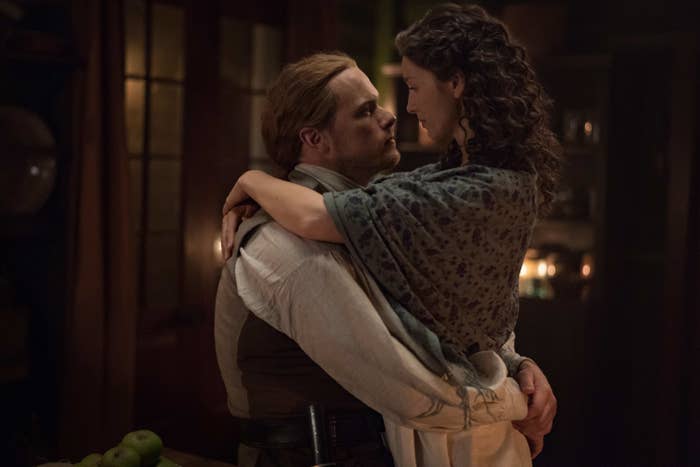 Well, this year, not only have I been re-reading my favorite Outlander books — Drums of Autumn is a personal fav — to hold me over until the next season, but I've also been enjoying Men in Kilts starring Sam Heughan and Graham McTavish.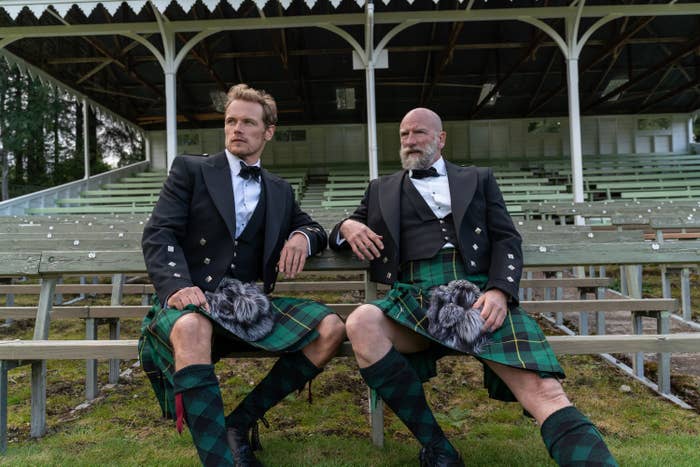 The show follows Sam and Graham as they team up for a road trip through Scotland. The duo reunite for this amazing adventure as they explore their heritage, drink some whisky, and just have so much fun.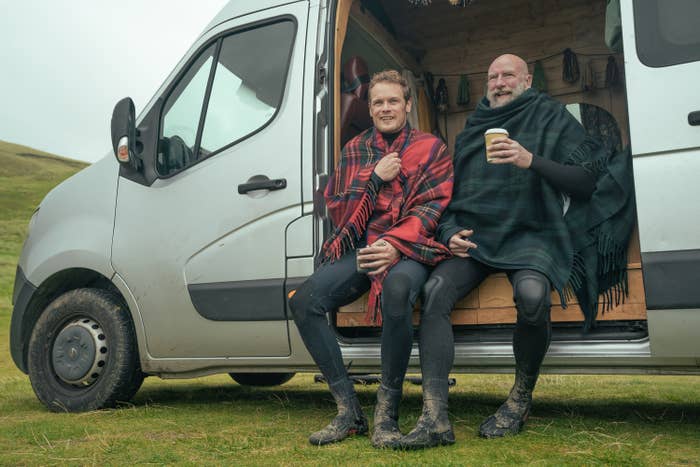 So, to celebrate Men in Kilts on Starz, we had Sam Heughan and Graham McTavish take our costar test to find out how well they ~really~ know each other.
And let's just say they're not only great together on screen, but off screen they are super close, and I just want to hang out with them.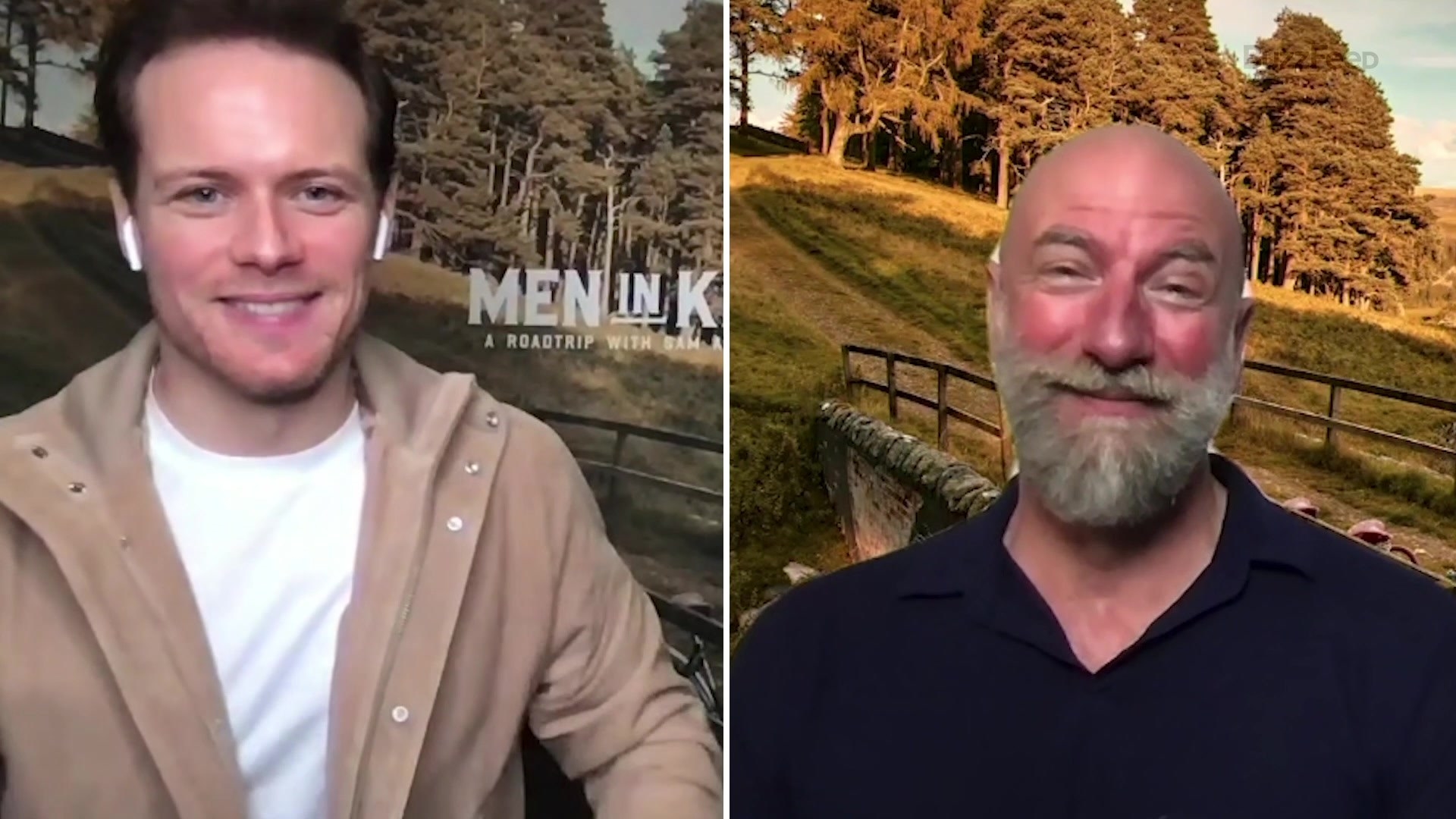 Like, without skipping a beat, Graham knew that Sam's go-to alcoholic beverage was whisky.
And Sam was certain that Graham's favorite moment they filmed together for Men in Kilts was when they learn about the Battle of Culloden, which also played an important role in Outlander.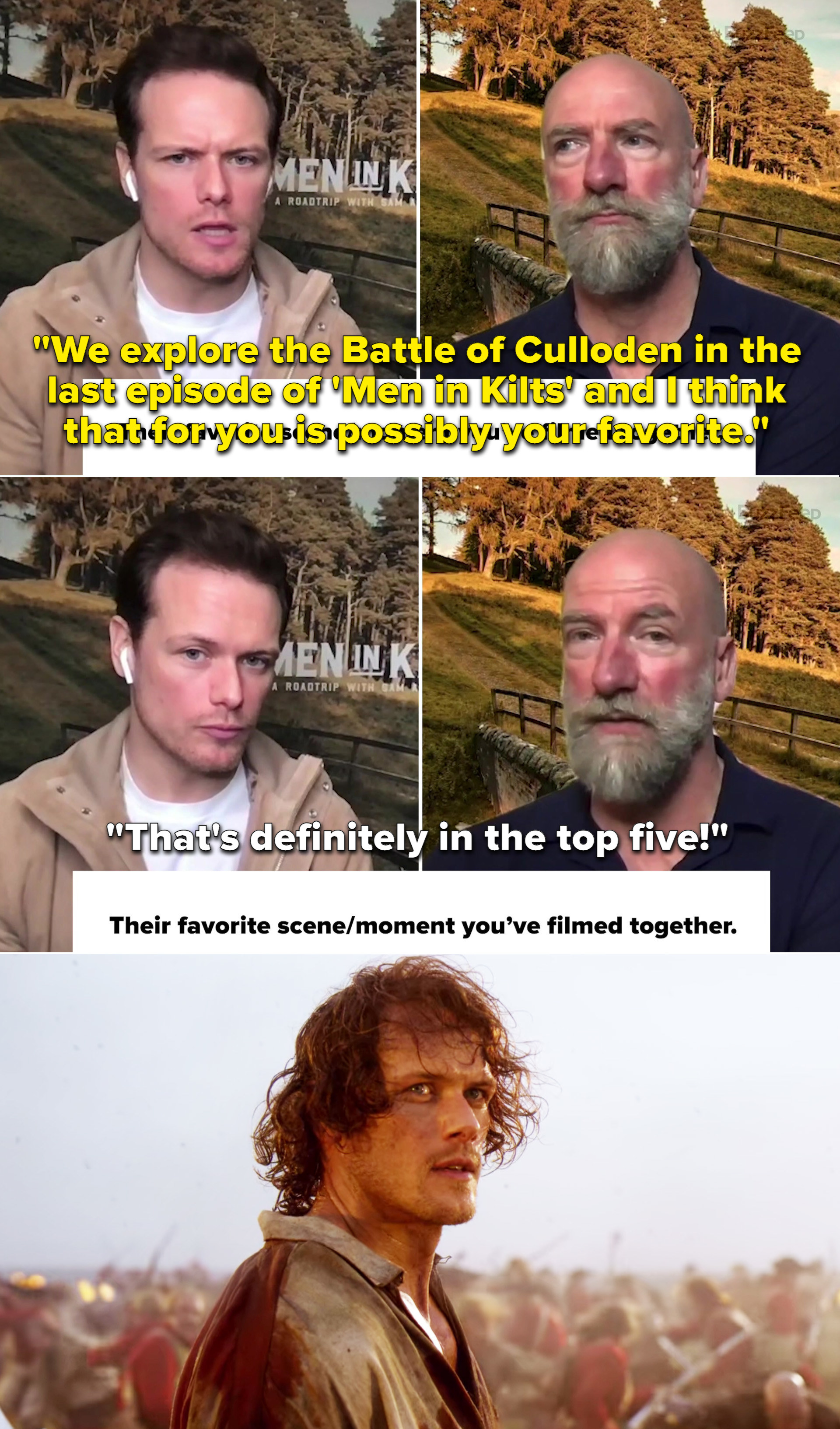 While they were hilariously a little fuzzy on middle names and each other's first acting jobs, I am absolutely obsessed with how close they are behind the scenes.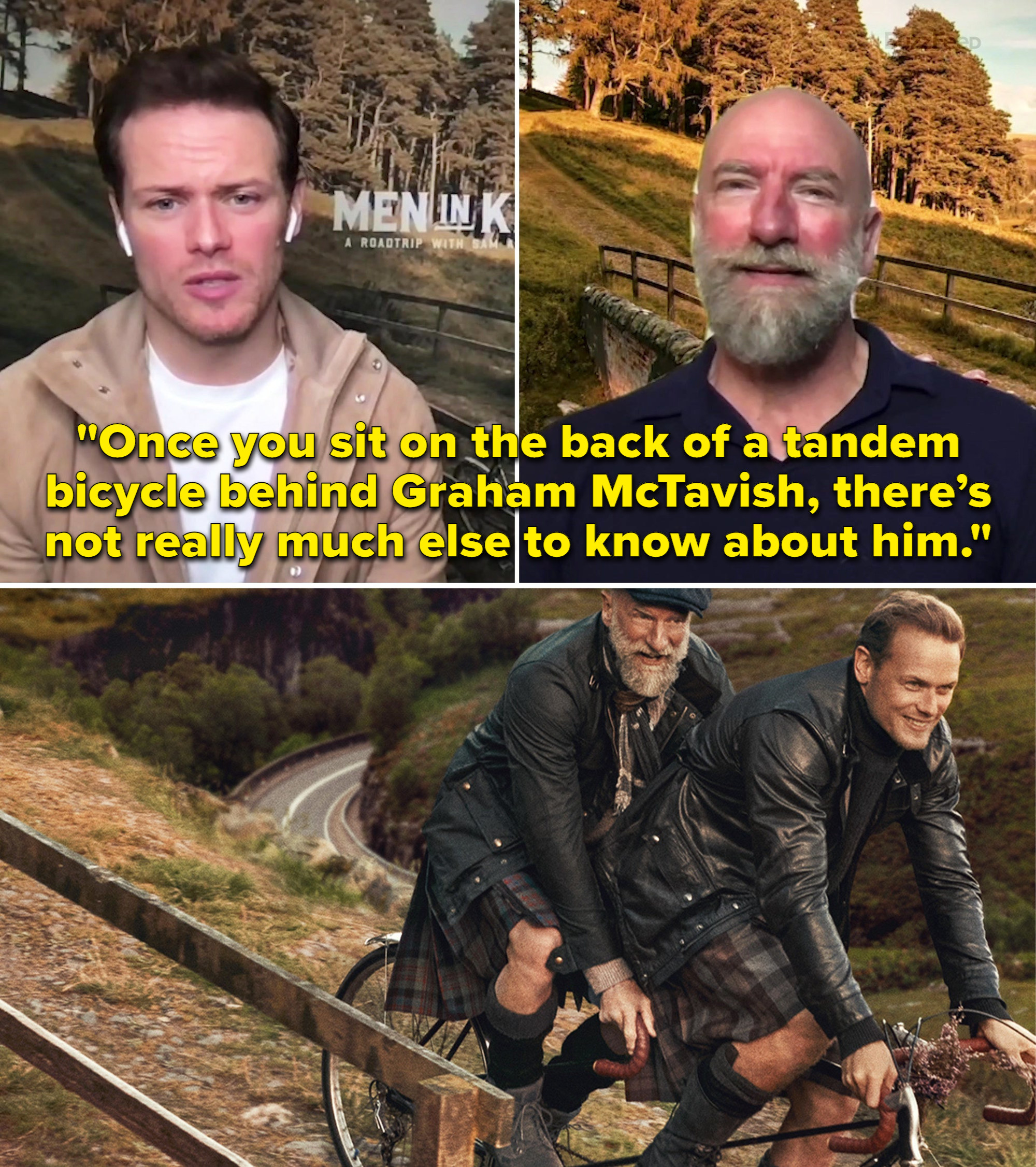 Be sure to check out Sam and Graham on Men in Kilts, which airs Sundays at 9 p.m. ET on Starz.