🚨Obviously MASSIVE spoilers ahead for the series finale! 🚨
And for fans that have stuck with the series since the beginning, we FINALLY learned who our beloved Narrator is!
The finale mainly focused on Jane and Rafael's wedding, which featured the reappearance of some beloved characters.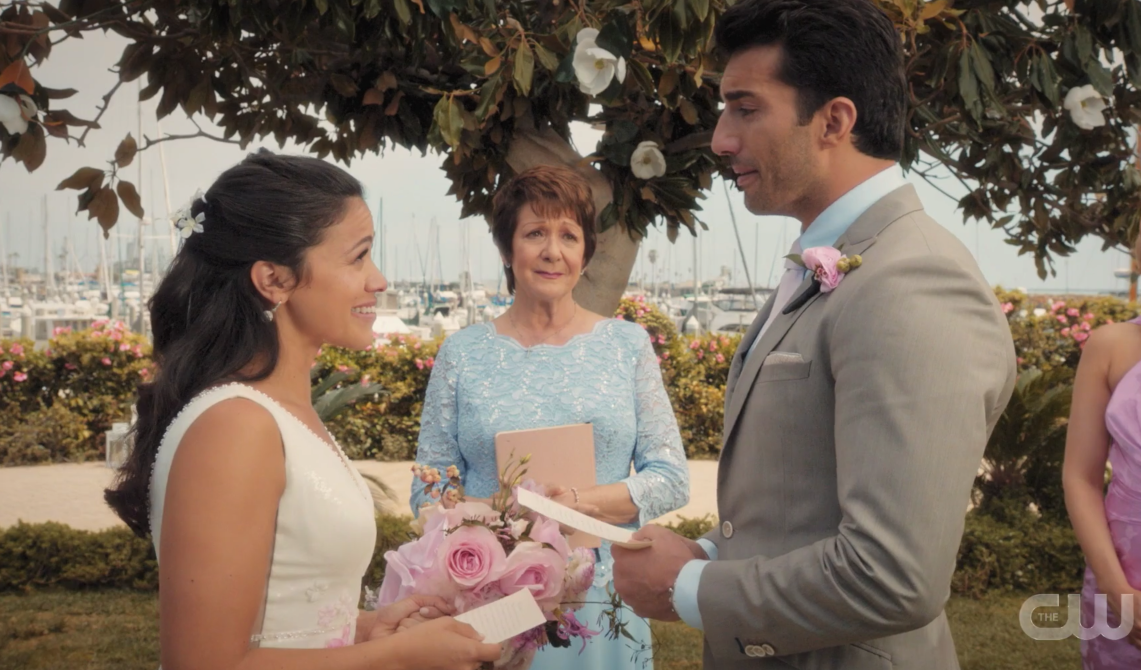 During the rehearsal, Rogelio's mom Liliana, played by the iconic Rita Moreno, arrives and is so excited to see her great grandson Mateo.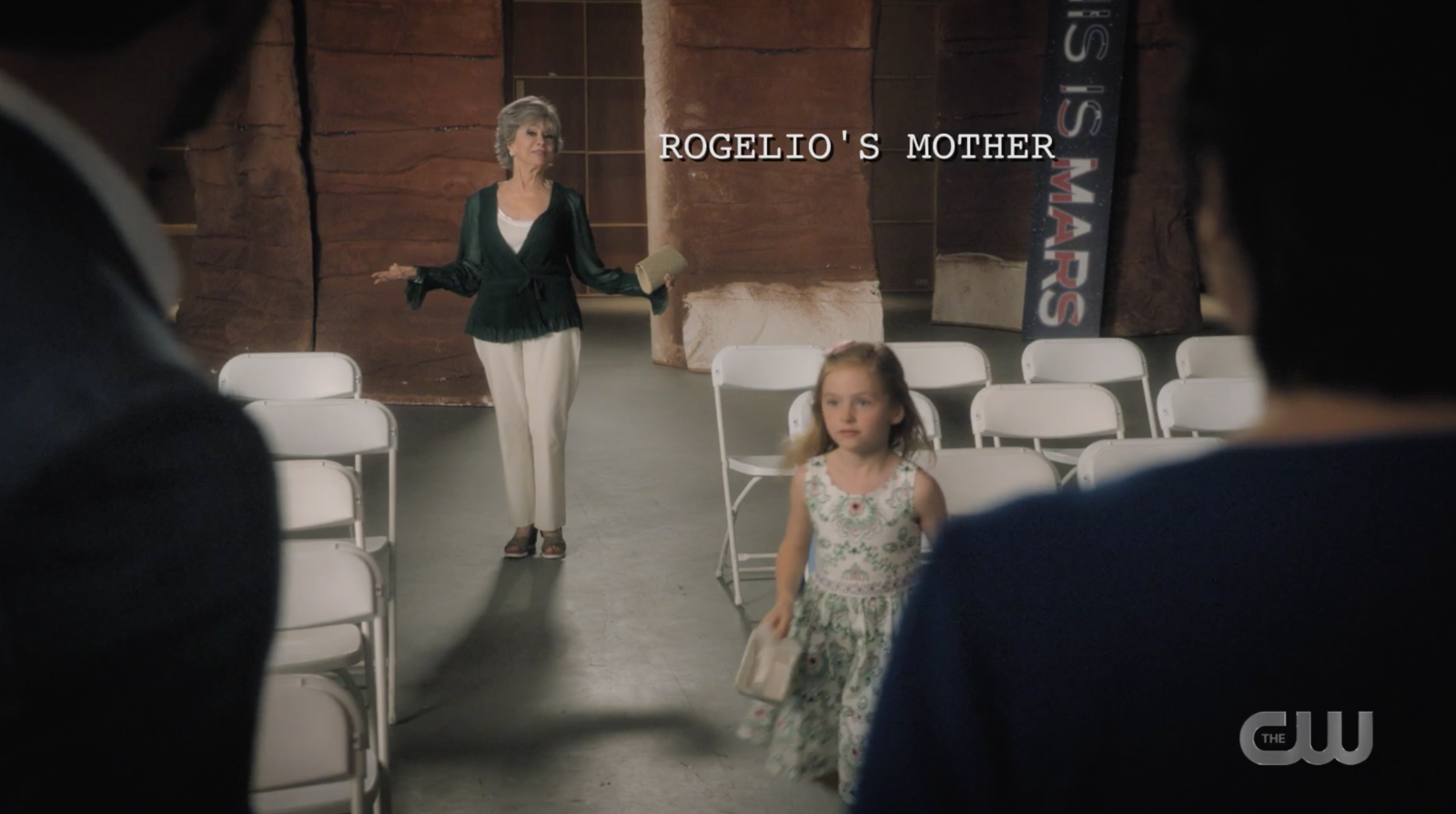 Mateo tells his great "glamma" that he's doing a reading at the wedding and she makes sure he's prepared.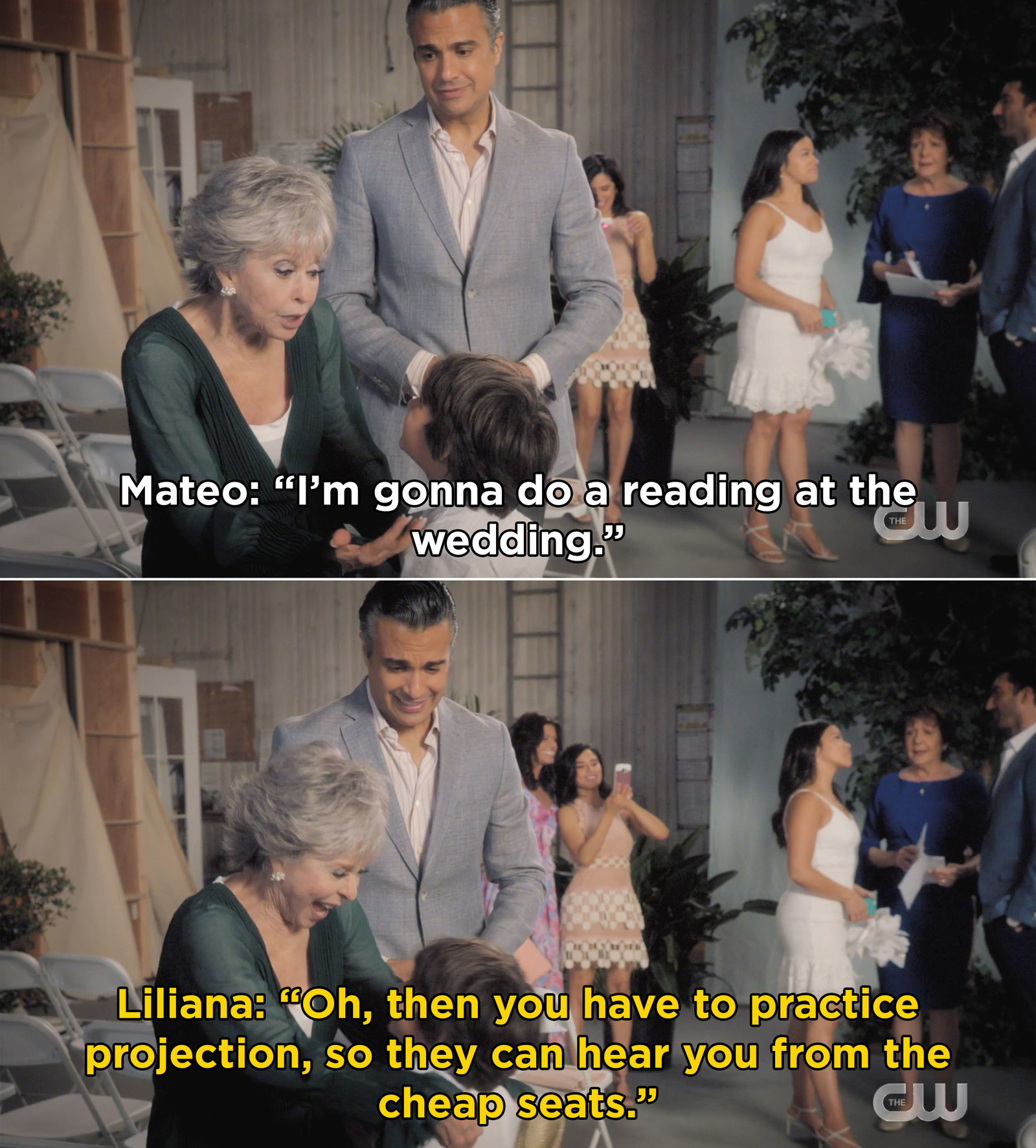 So, when the big day arrived, Mateo, Ellie, and Anna read a passage from a book and it's super adorable.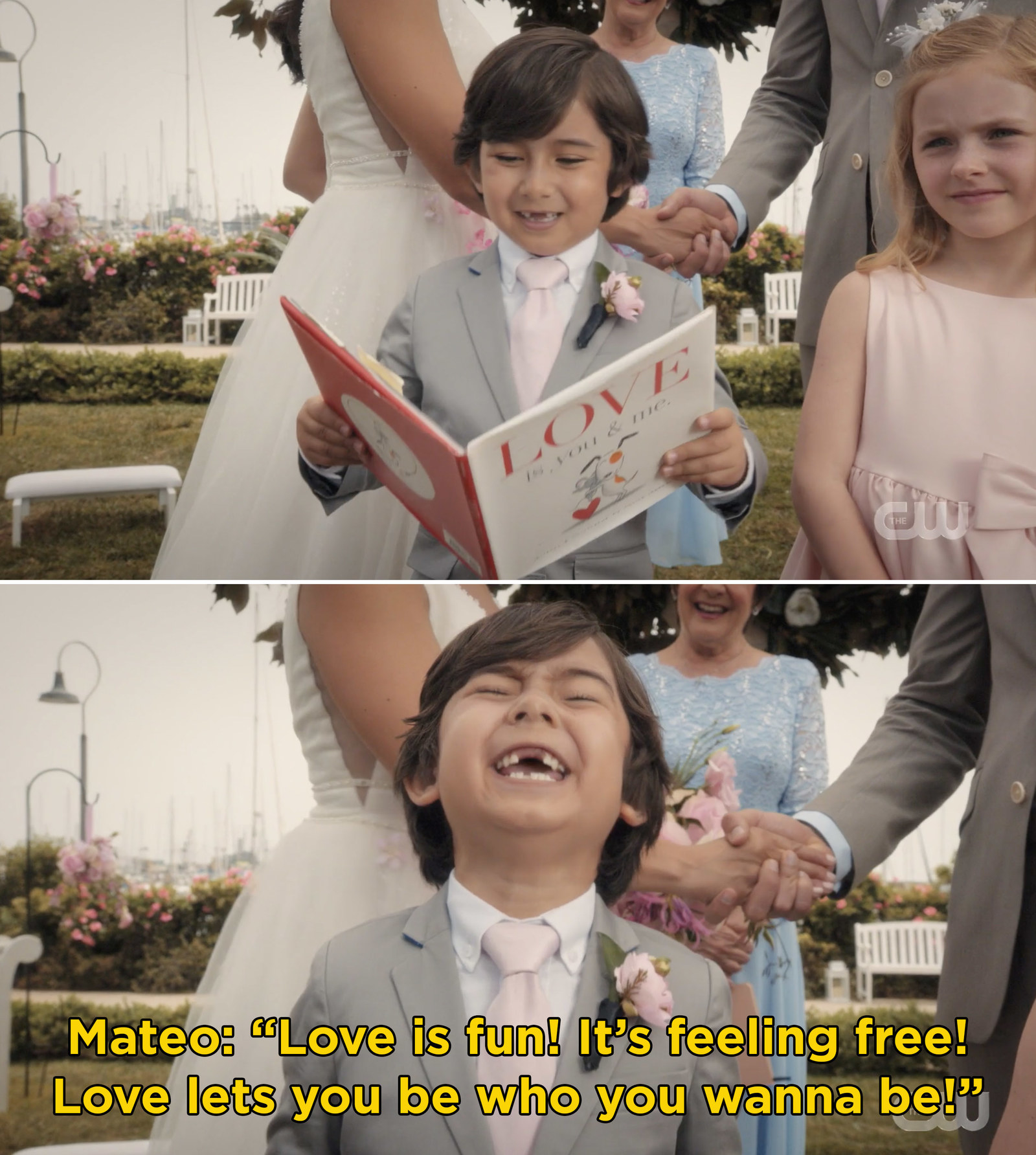 And then Mateo reveals that Liliana thinks he'd be great at voiceover work and that is when we learn that grown-up Mateo has been the Narrator all along!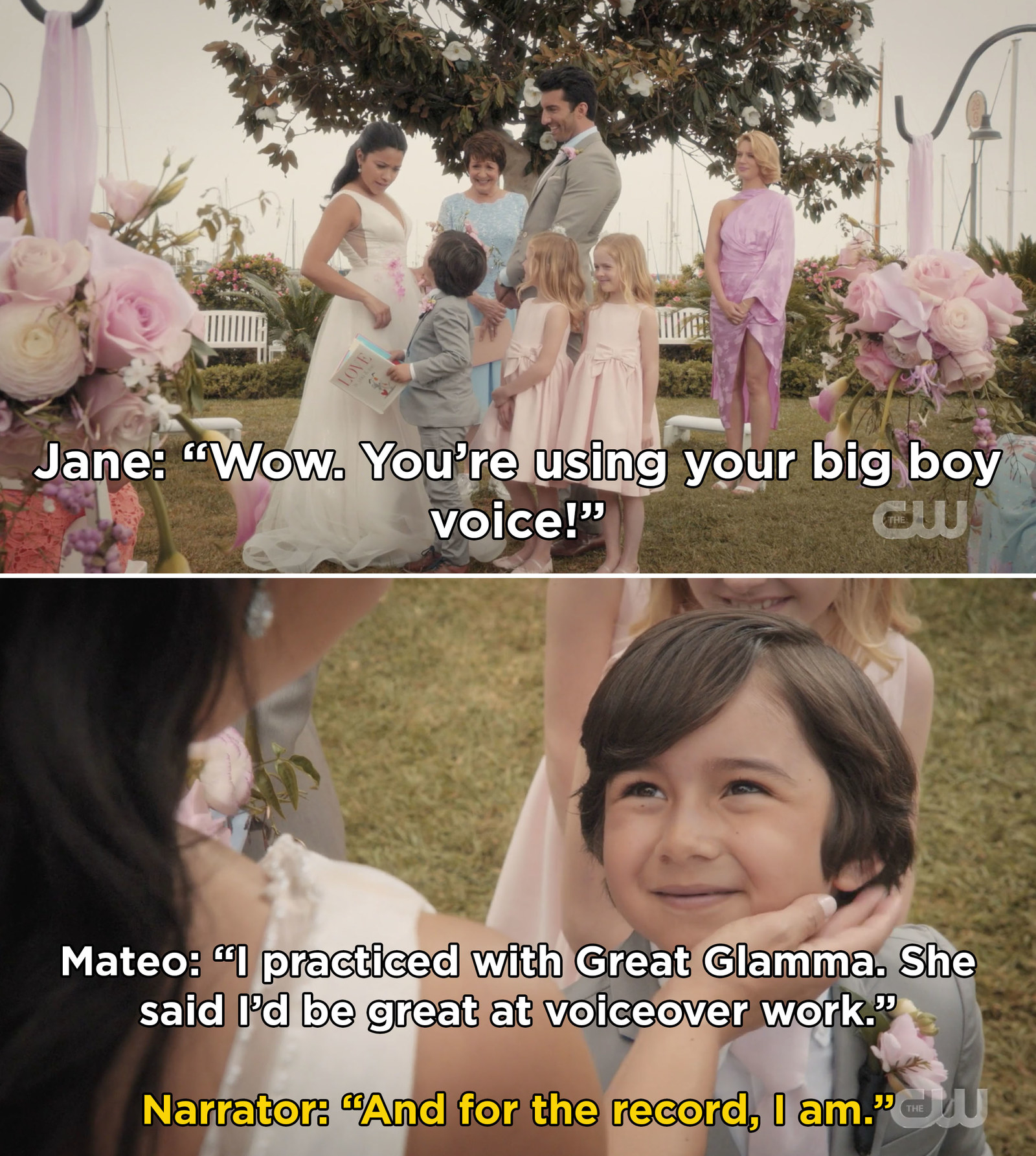 It's an amazing reveal and makes the series 100% more emotional when you think about the fact that Mateo has been telling his mom's story the entire time.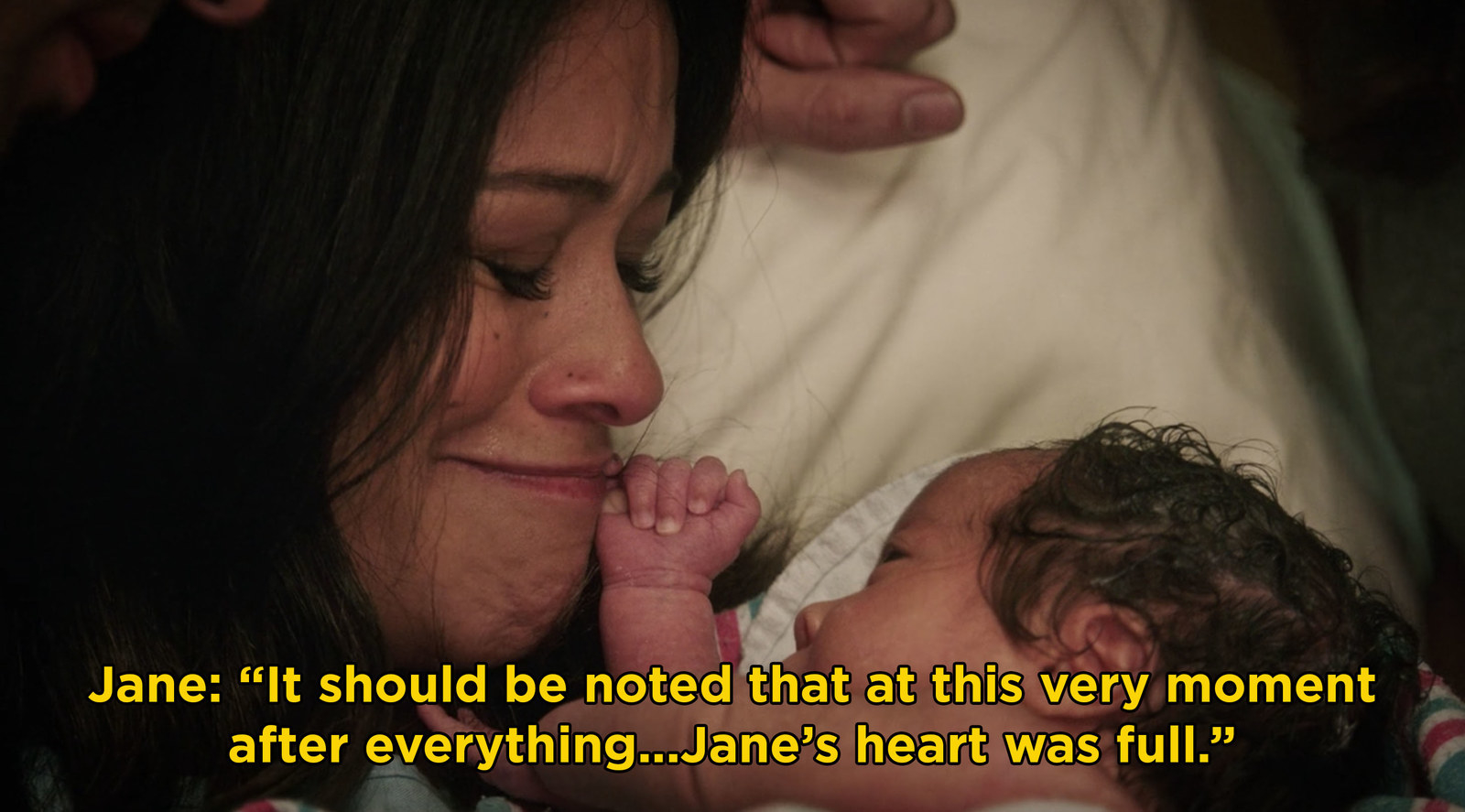 Also, now I'm just thinking about how proud Rogelio must be of Mateo, who ended up following in his footsteps and got into show business.
And, as if Mateo being the Narrator wasn't big enough, the final moment of the show makes the reveal even better.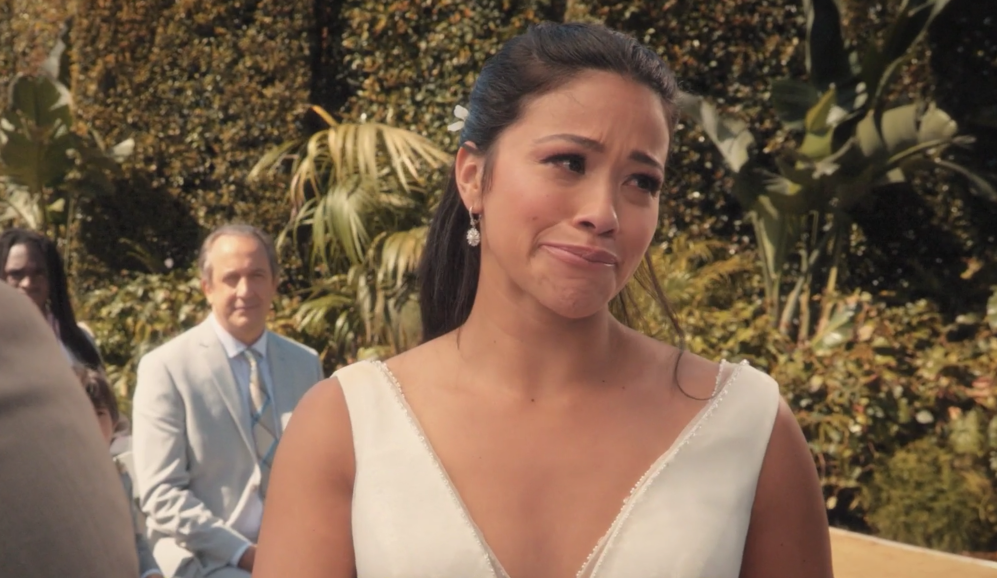 During the final scene, Rafael asks Jane how she ended her novel and she says that her life story ends up being turned into a telenovela.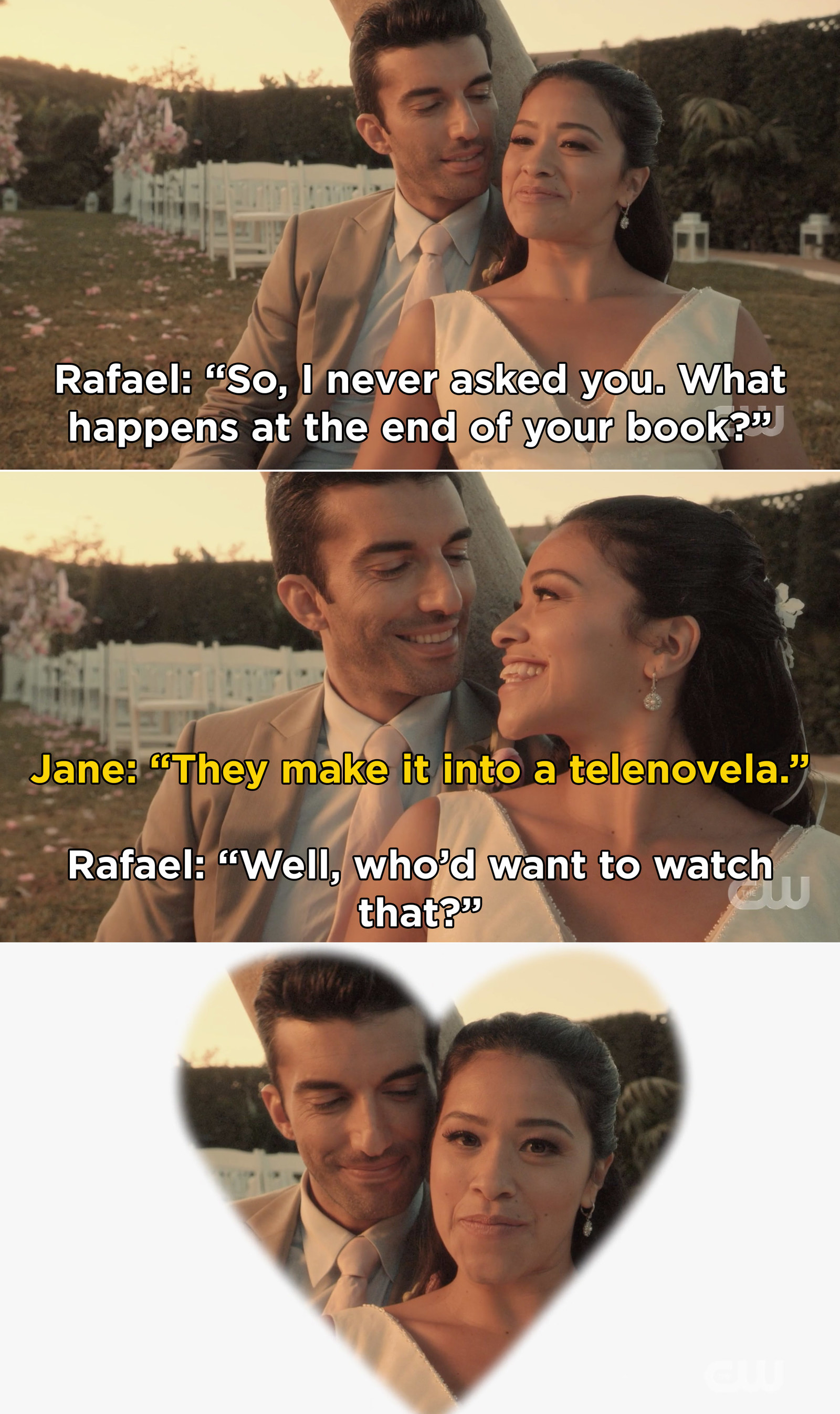 It's a perfectly meta ending and implies that we've been watching Jane's book unfold the entire time.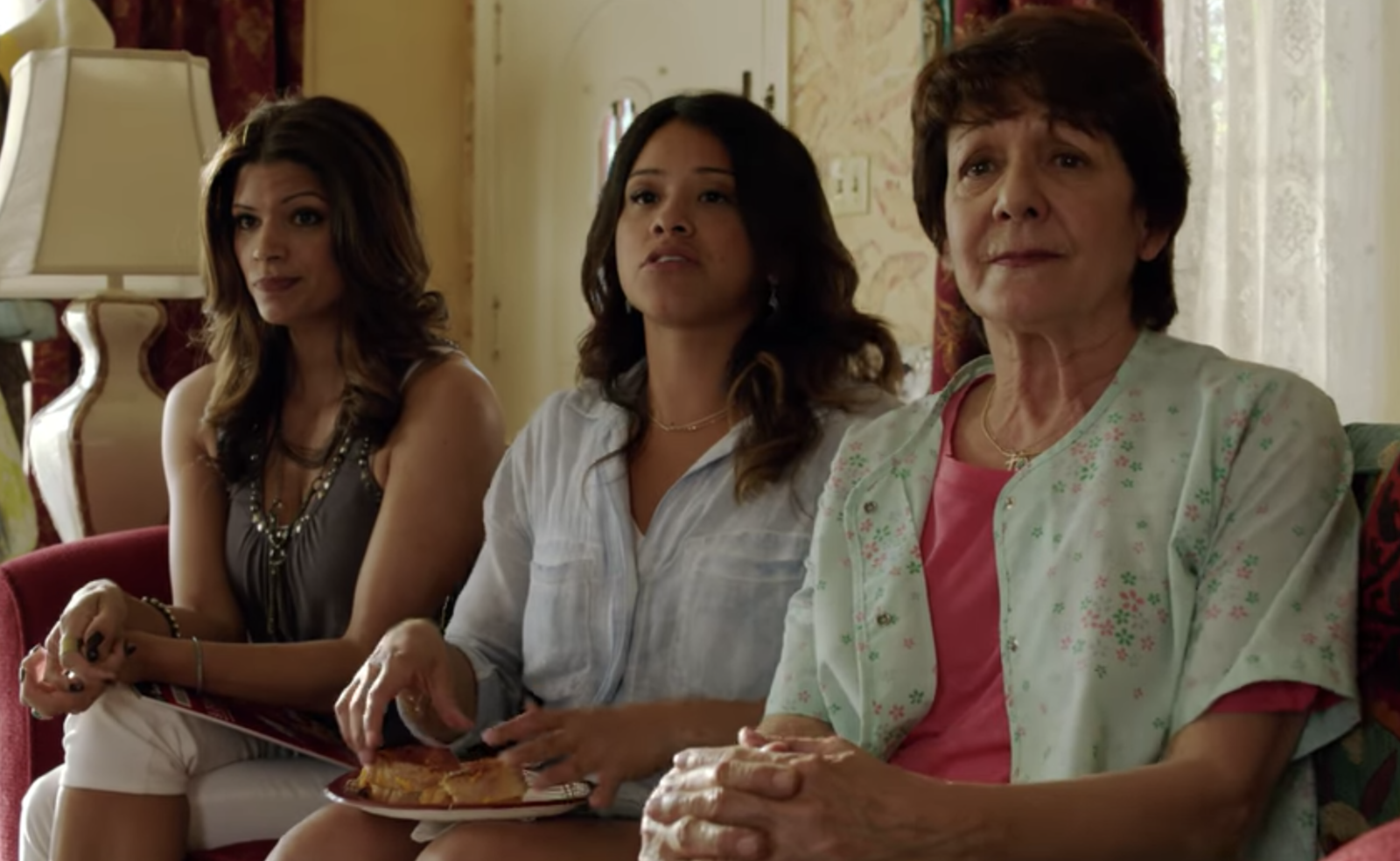 So there you have it! Mateo was the Narrator and now I just want to rewatch the entire show knowing this.