🚨 There are obviously MASSIVE — and I mean MASSIVE — spoilers ahead for House of the Dragon Season 1! 🚨

Welp, House of the Dragon Season 1 has come to an end, and to say I won't be recovering anytime soon is an understatement.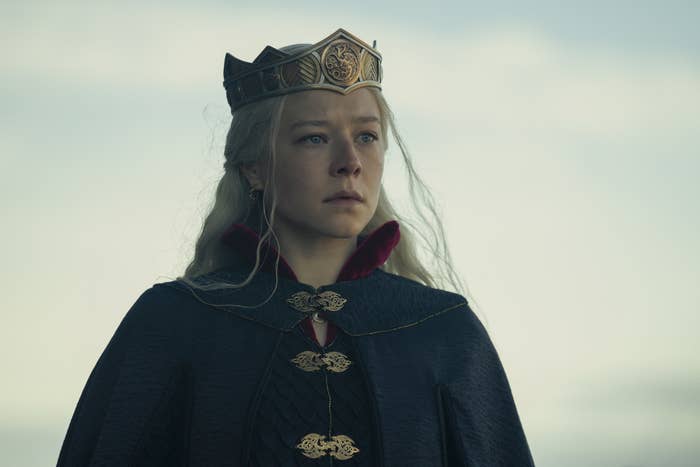 For 10 episodes, this show has brilliantly brought the Targaryen family to life in this Game of Thrones prequel that is filled with amazing acting performances, engaging storylines, DRAGONS, and so much more.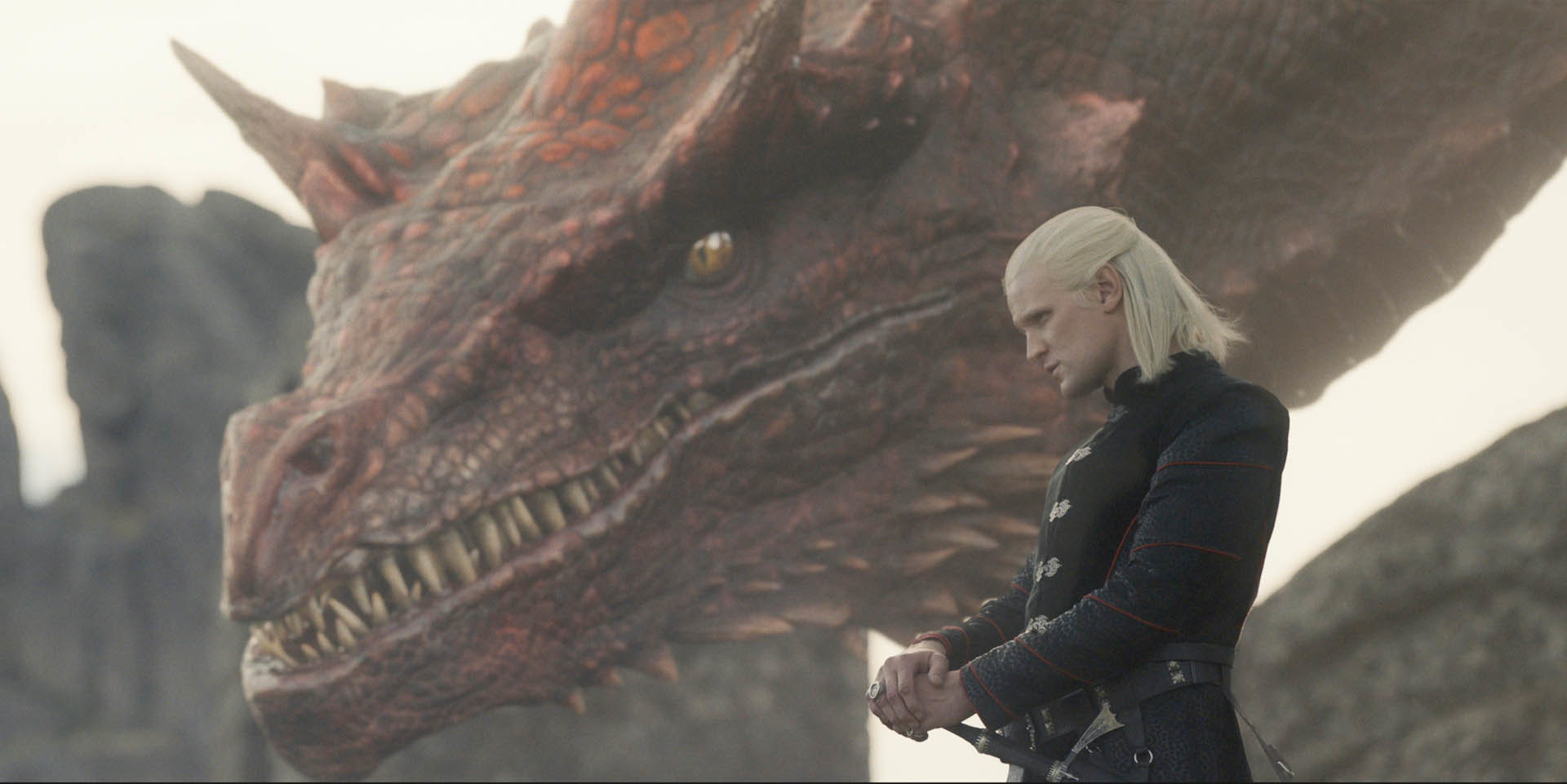 Now, we all knew the Season 1 finale, aka "The Black Queen," was going to hurt — it's a Game of Thrones show, there was no way it wasn't going to be brutal — and yet, I was still unprepared for how emotional I was going to be.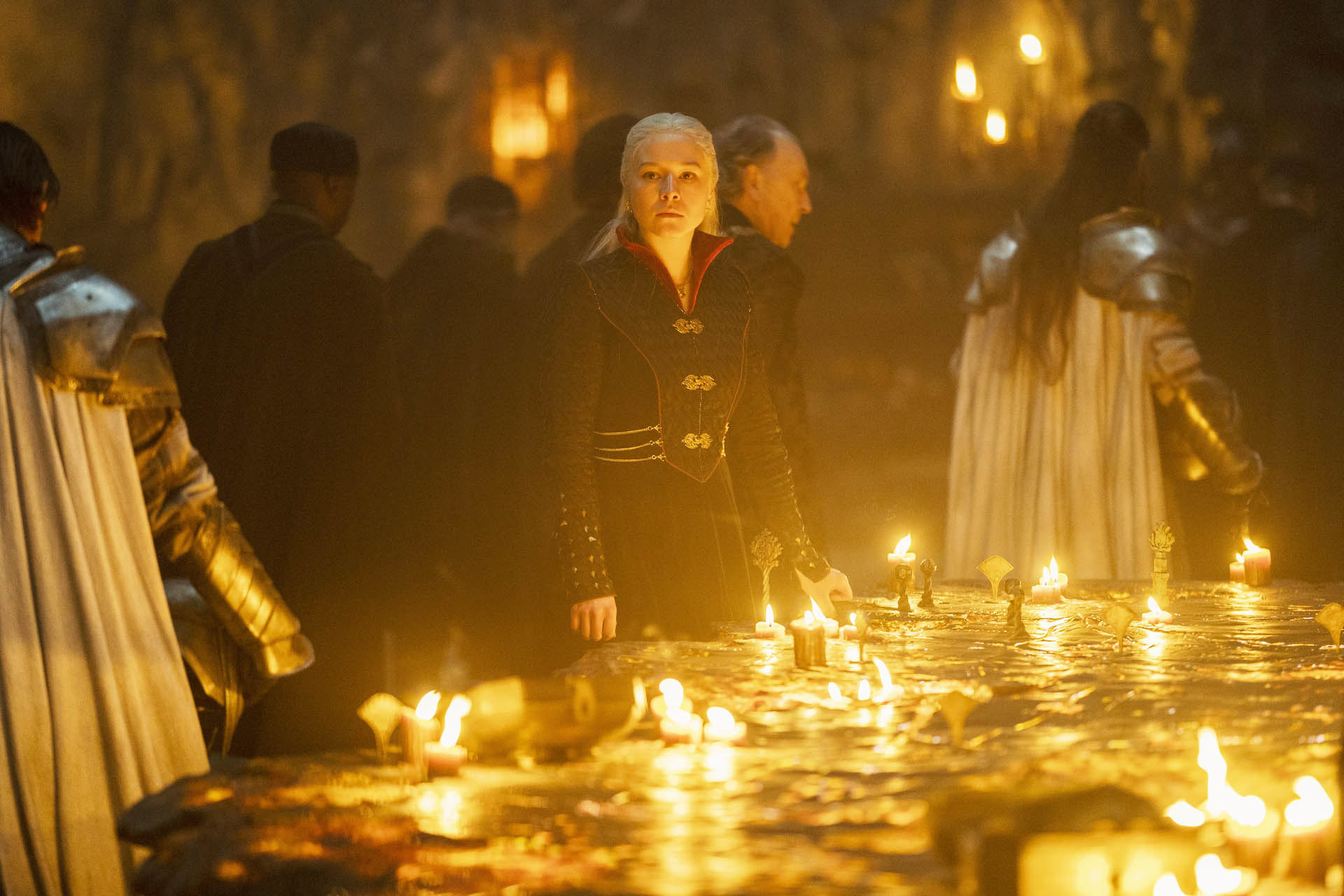 While a lot happened in the finale, one of the biggest moments came when sweet little bean Lucerys "Luke" Velaryon shockingly died during a showdown with Aemond Targaryen and their dragons.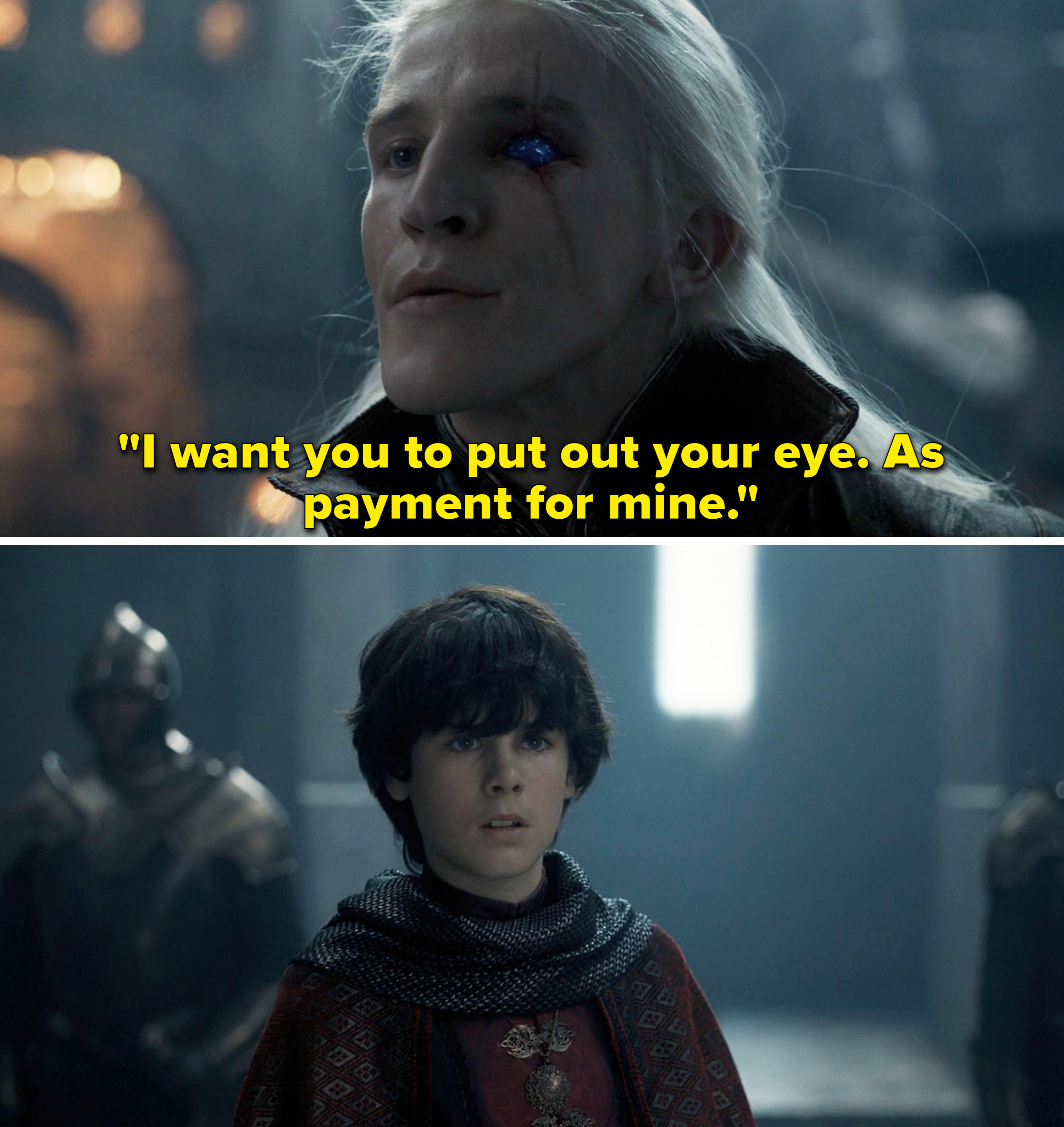 During a dragon fight in the skies at Storm's End, Luke's dragon Arrax breaths fire toward Vhagar, who then retaliates while ignoring Aemond's commands. Then, we had to watch as Vhagar grabs Arrax and Luke in her jaws, thus brutally killing them both.
The scene is crucial to the story being told in House of the Dragon and ultimately "starts the domino effect of the Dance of the Dragons," according to Ewan Mitchell, who plays Aemond.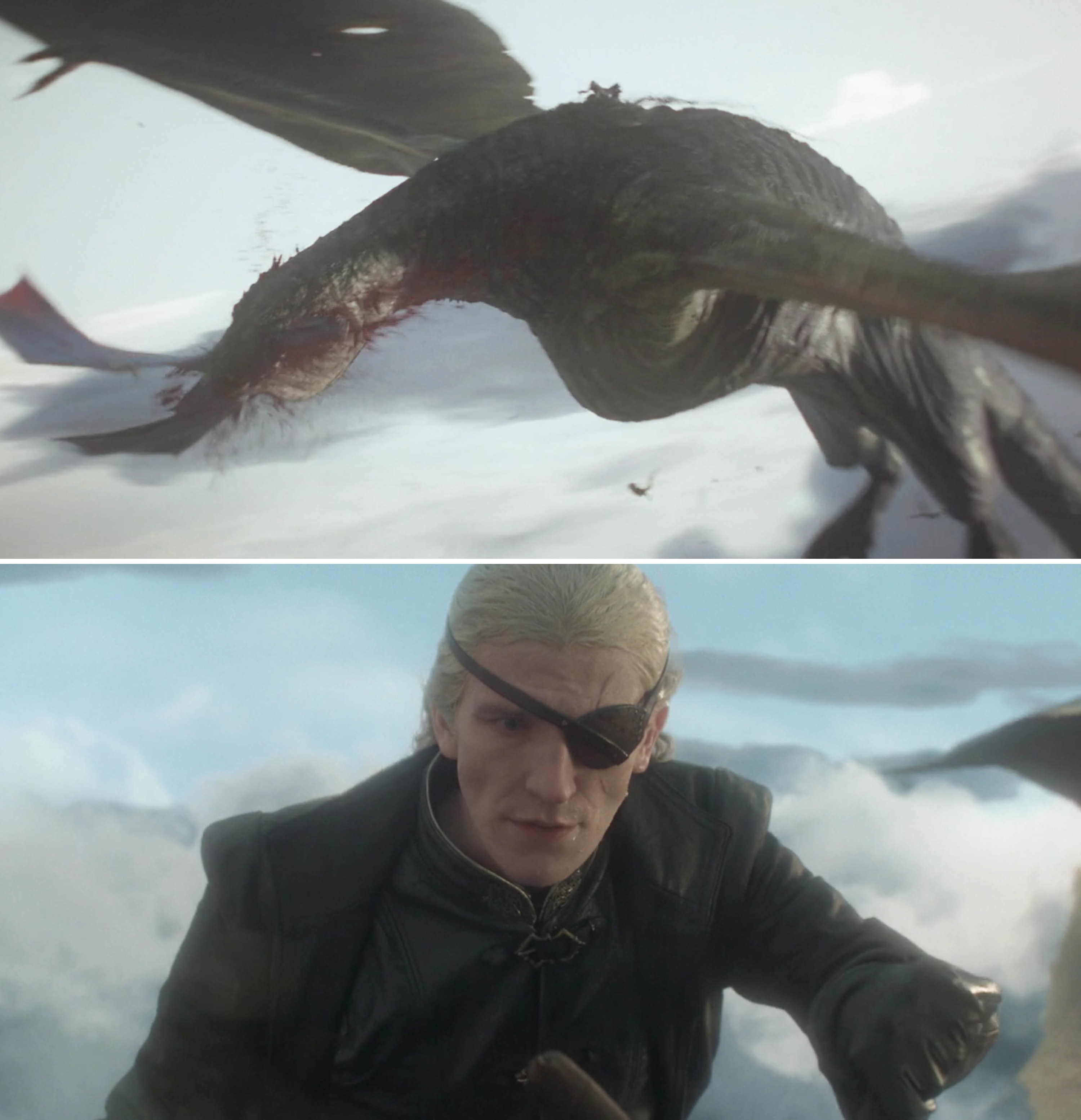 Speaking about the pivotal death, Emma D'Arcy explained that this moment will greatly influence Rhaenyra's journey going forward. They explained, "I think what's so awful is that losing Luke tells us she knows nothing about grief and completely changes her outlook on the world going forward."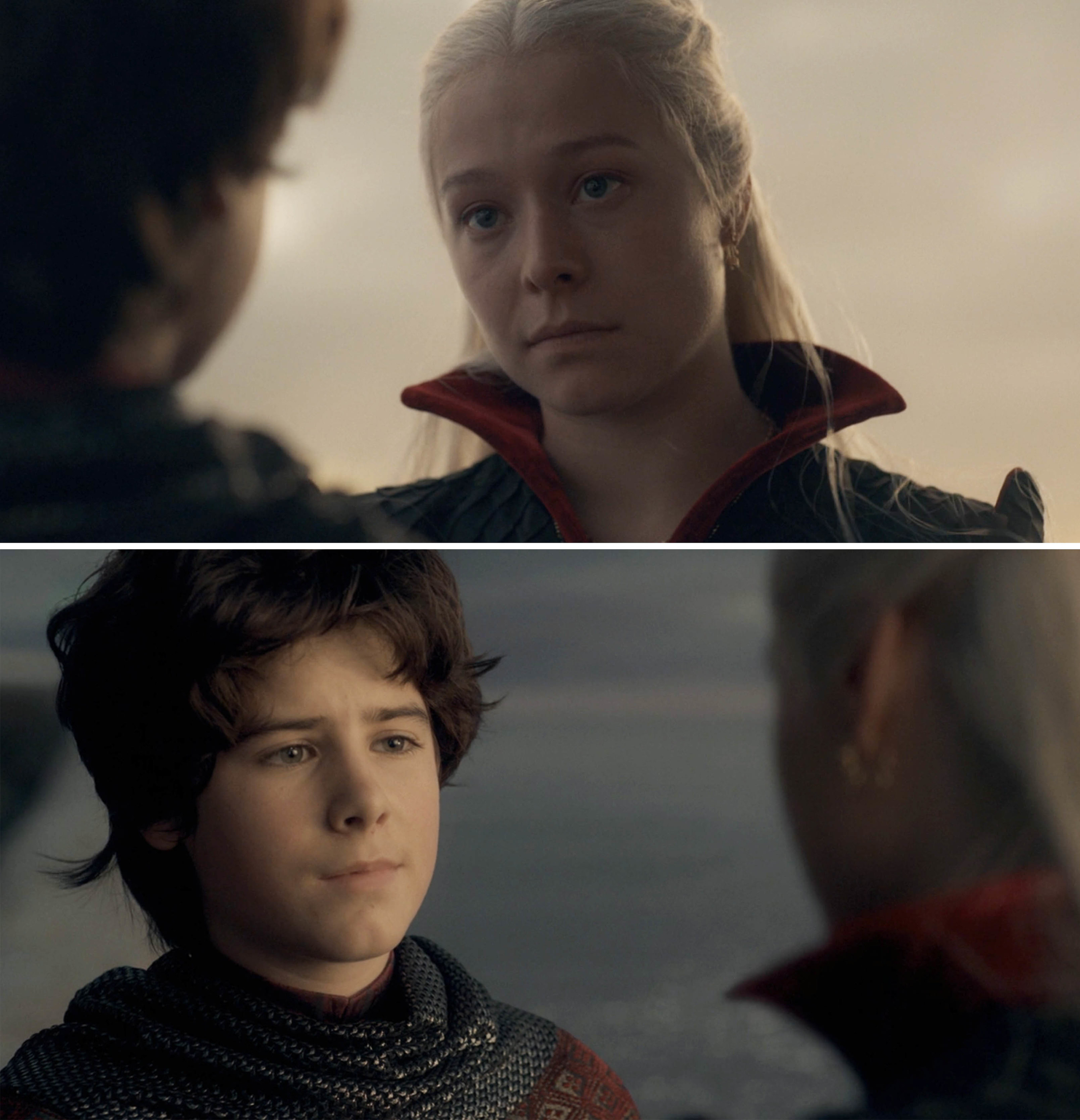 Rhaenyra finding out about Luke's death closes House of the Dragon Season 1, and the wordless scene was brought to life as a collaboration between showrunner Ryan Condal, director Greg Yaitanes, Matt Smith, and Emma.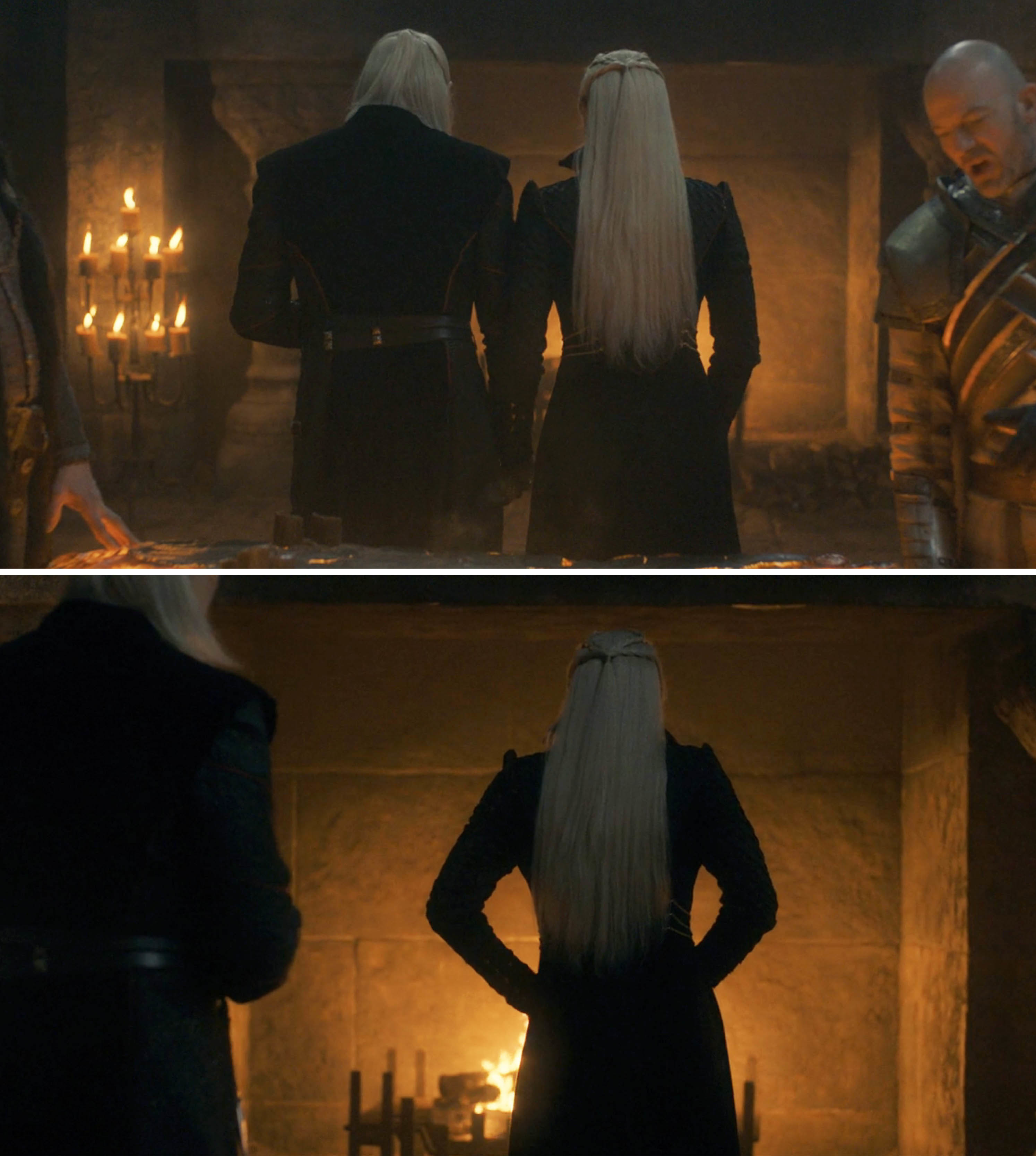 In fact, Emma revealed that Matt came up with Daemon being the person to break the news to Rhaenyra — a scene that tugs at the heartstrings and proves just how incredible Emma's acting is, considering they convey all of Rhaenyra's emotions with no dialogue.
"When we got on set to rehearse, it has to be known, it was Matt Smith, in a turn of fucking genius, who offered the idea that Daemon should give Rhaenyra the news while we're both walking away from camera, towards the fireplace," Emma explained in an interview with GQ.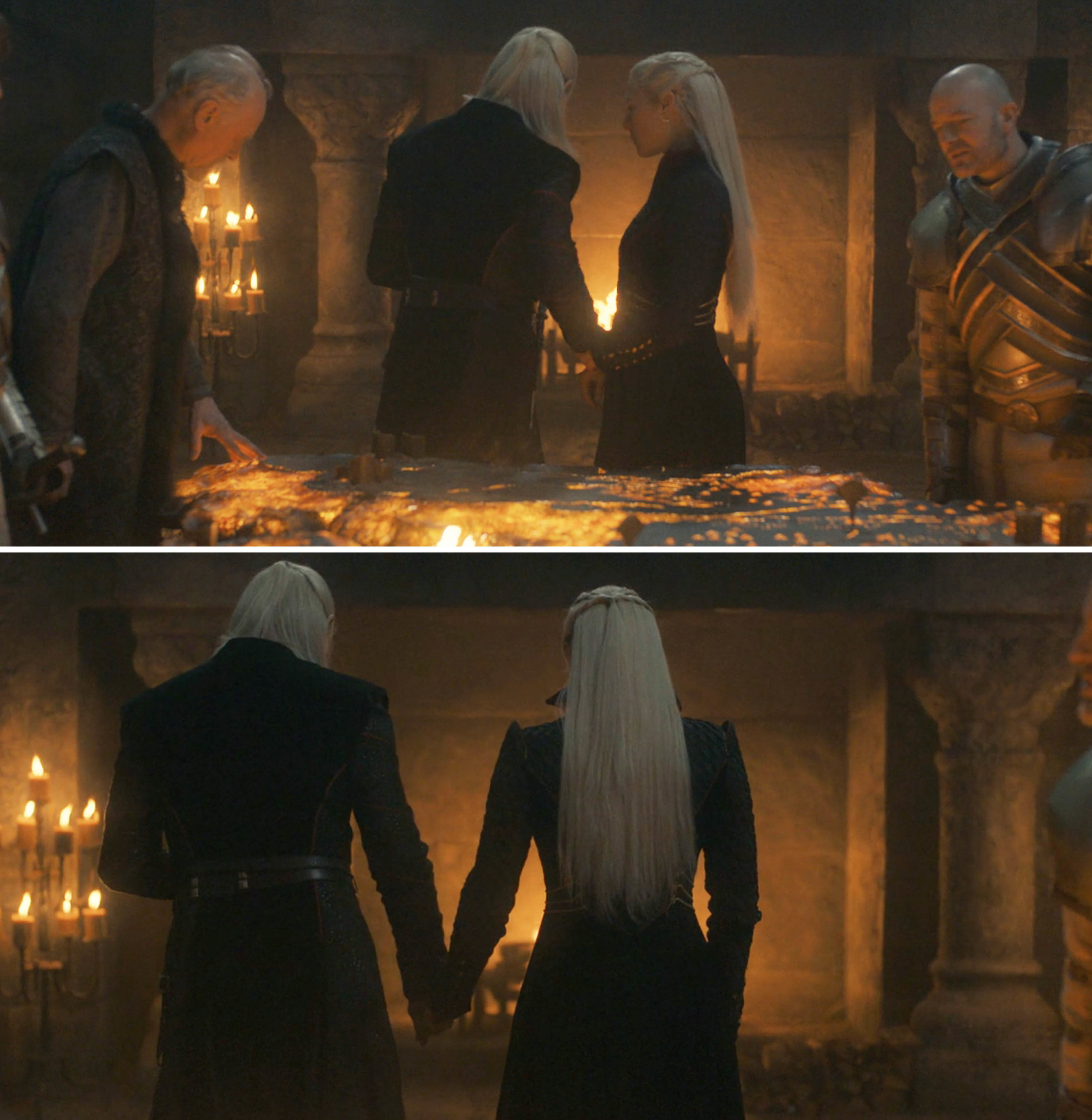 "It was a sublime choice, and I could see it instantly. We've sort of touched on it, but I think losing a child, losing her son, it reframes grief immediately."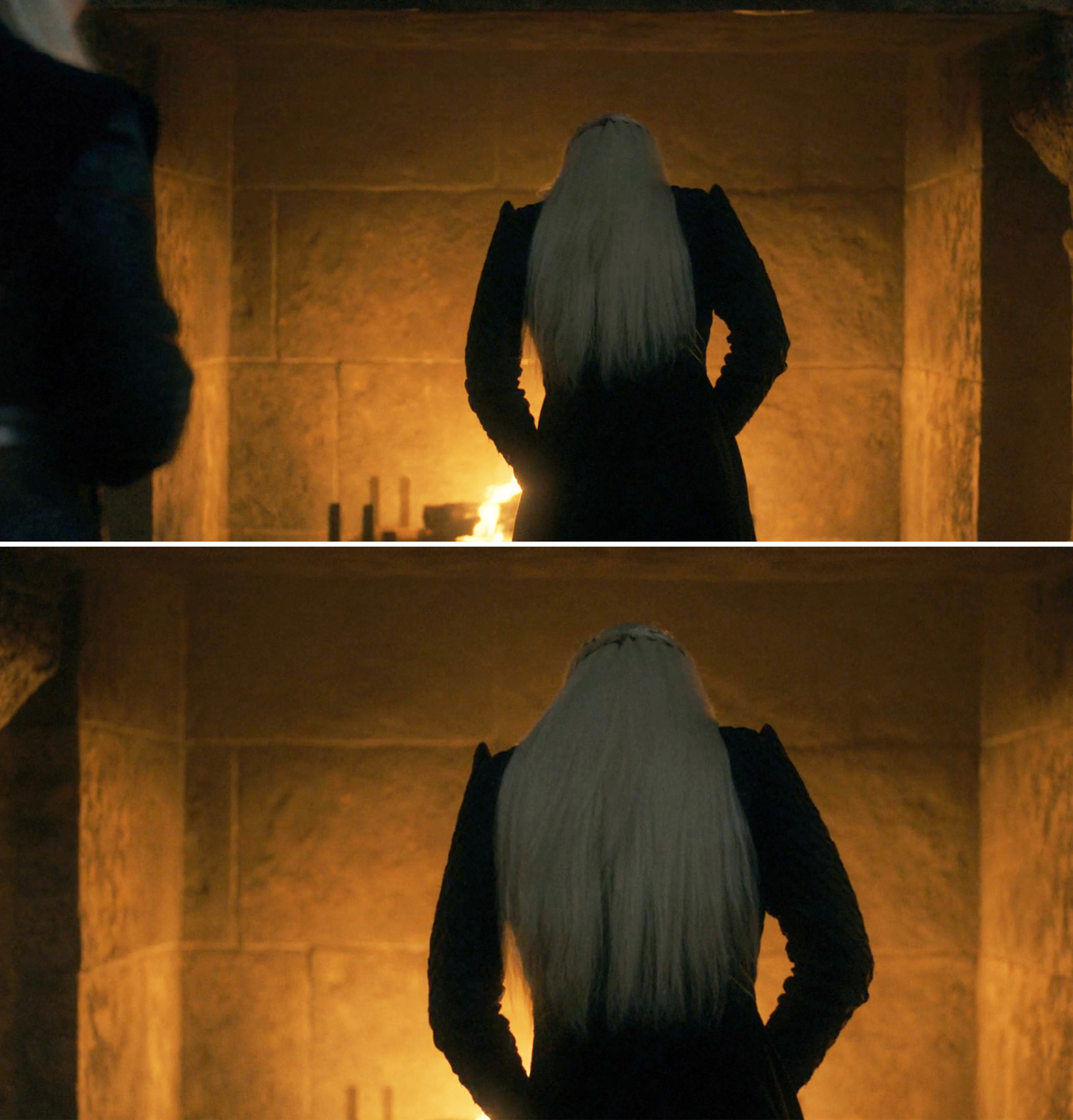 This also isn't the first time a stroke of Matt Smith genius made it into the final version of an episode. In Episode 8, Matt improvised the moment when Daemon places the crown on Viserys's head during rehearsal, and they kept it in the final version.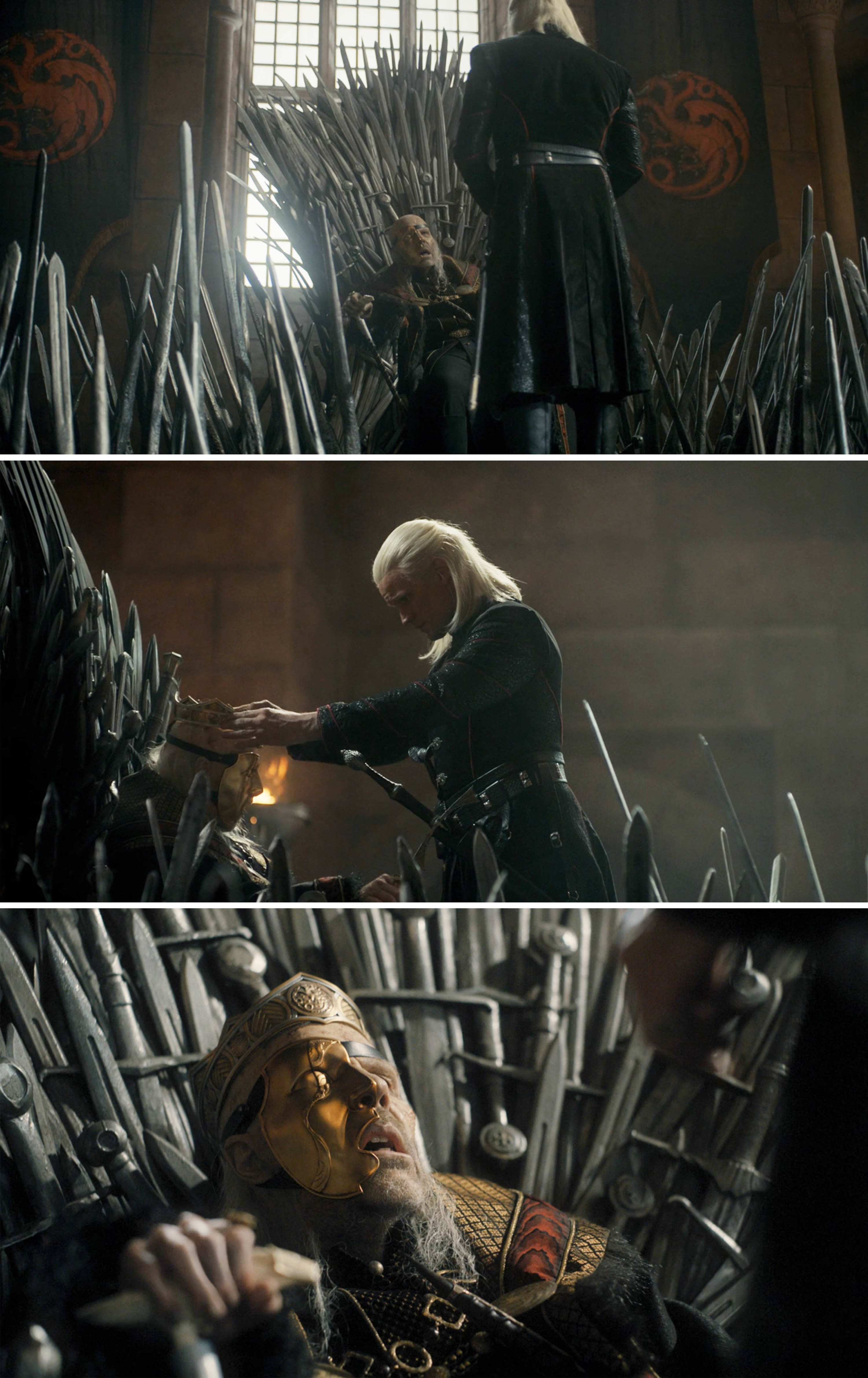 Speaking to Variety about filming the fireplace moment in the Season 1 finale, showrunner Ryan Condal said, "I have a bunch of favorite moments in the episode, but that ranks right up there."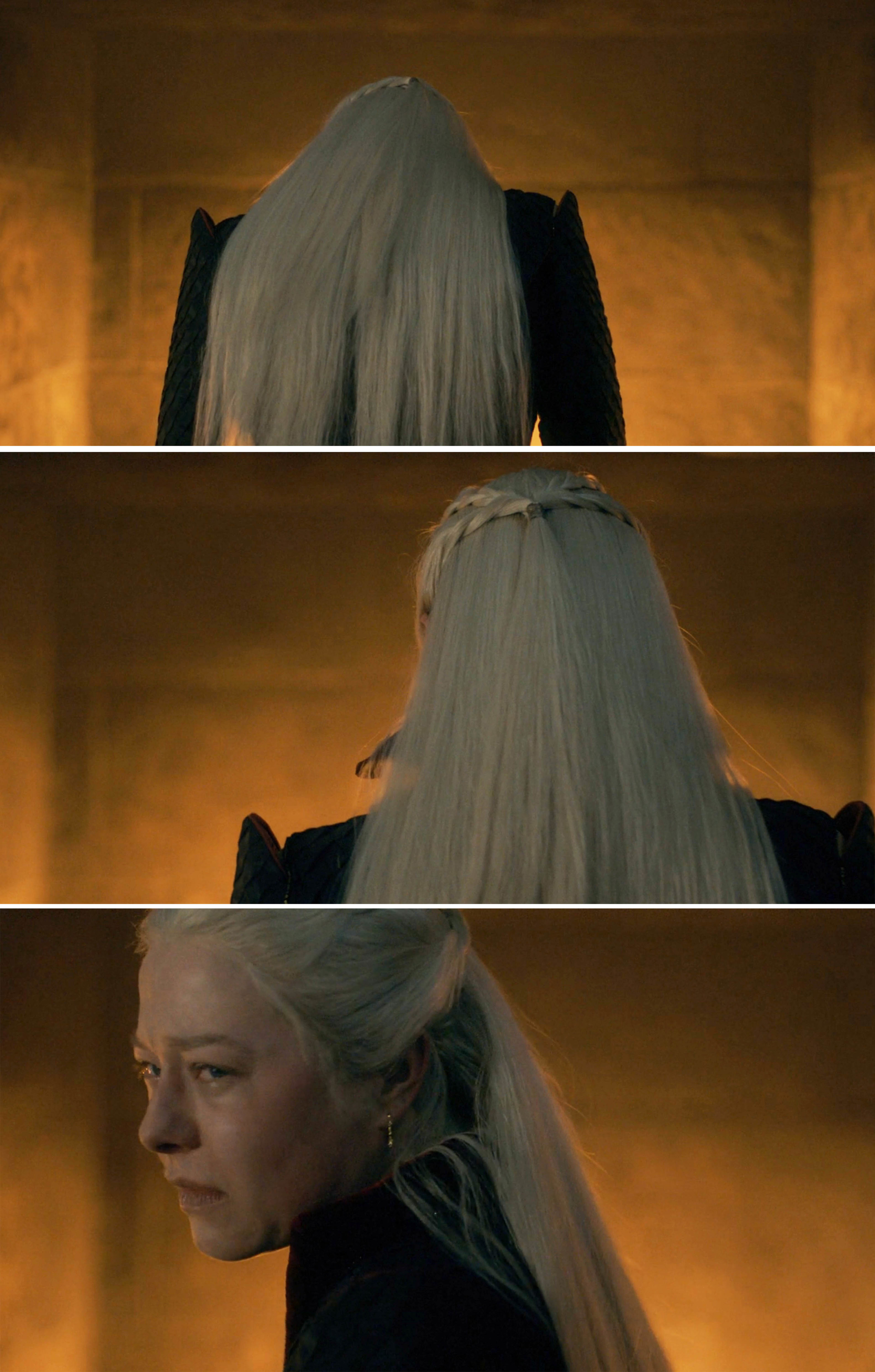 "The very last action line of the script was, 'Rhaenyra looks up and war is in her eyes.' That was in the first draft of that script. That was always the plan for ending the season, because after all this internal debate that Rhaenyra goes through over the course of the episode, everything changes the moment that she learns about the treachery at Storm's End and the death of her son."
The scene was filmed "for most of the day" and was rehearsed quite a lot before they shot it "a few times because it took hours to actually set up."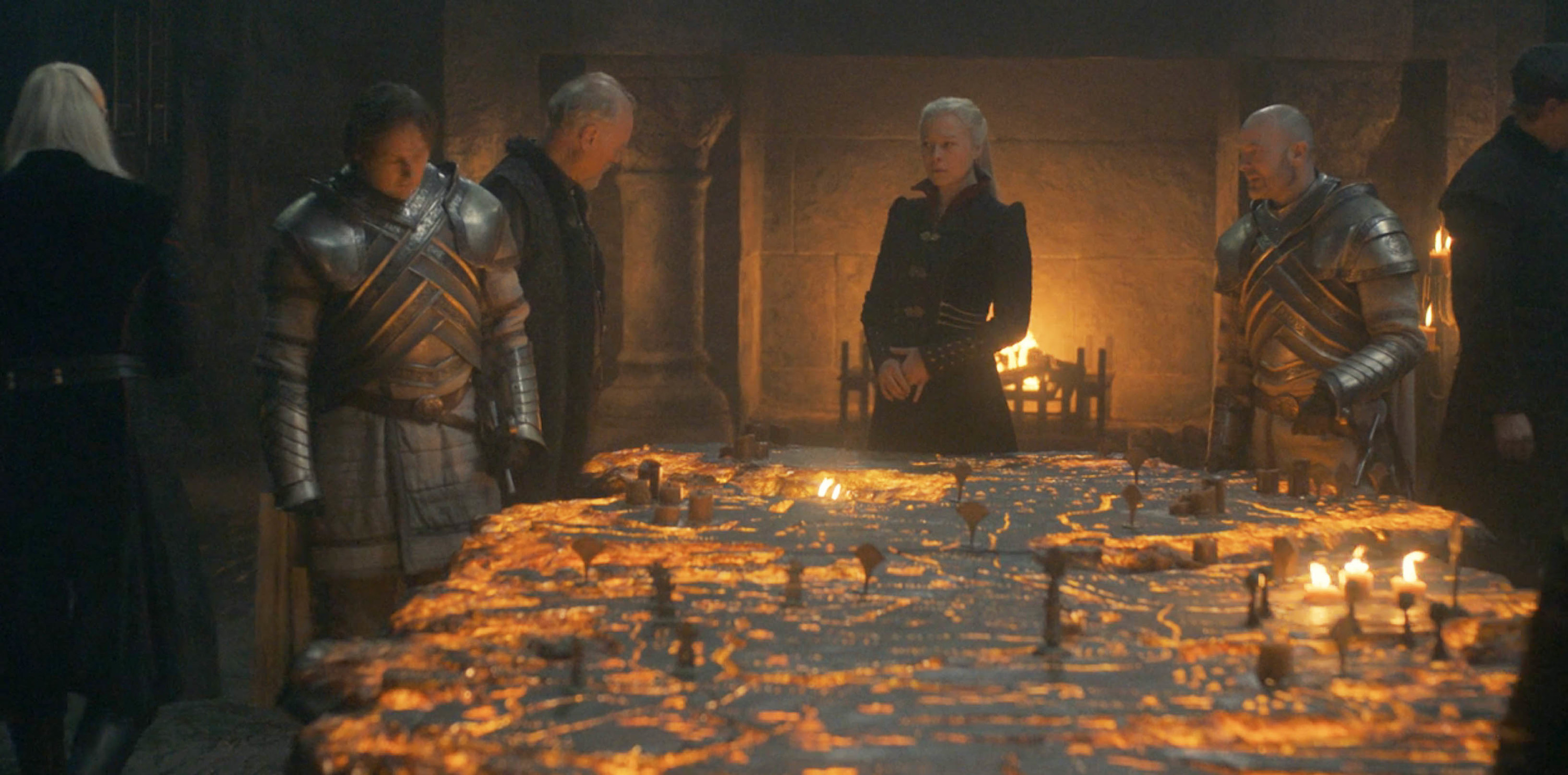 "Emma's a superhero, I have to say," Ryan said. "There's a lot of action going on: who lifts the drink, all these little things that seem to be just random happenstance are very perfectly planned. Daemon is reaching Rhaenyra just as the framing is coming into place. It's a complex dance. So we rehearsed it for most of the day. I think we probably did three or four takes of it. And Emma, man, did they nail it. Just incredible."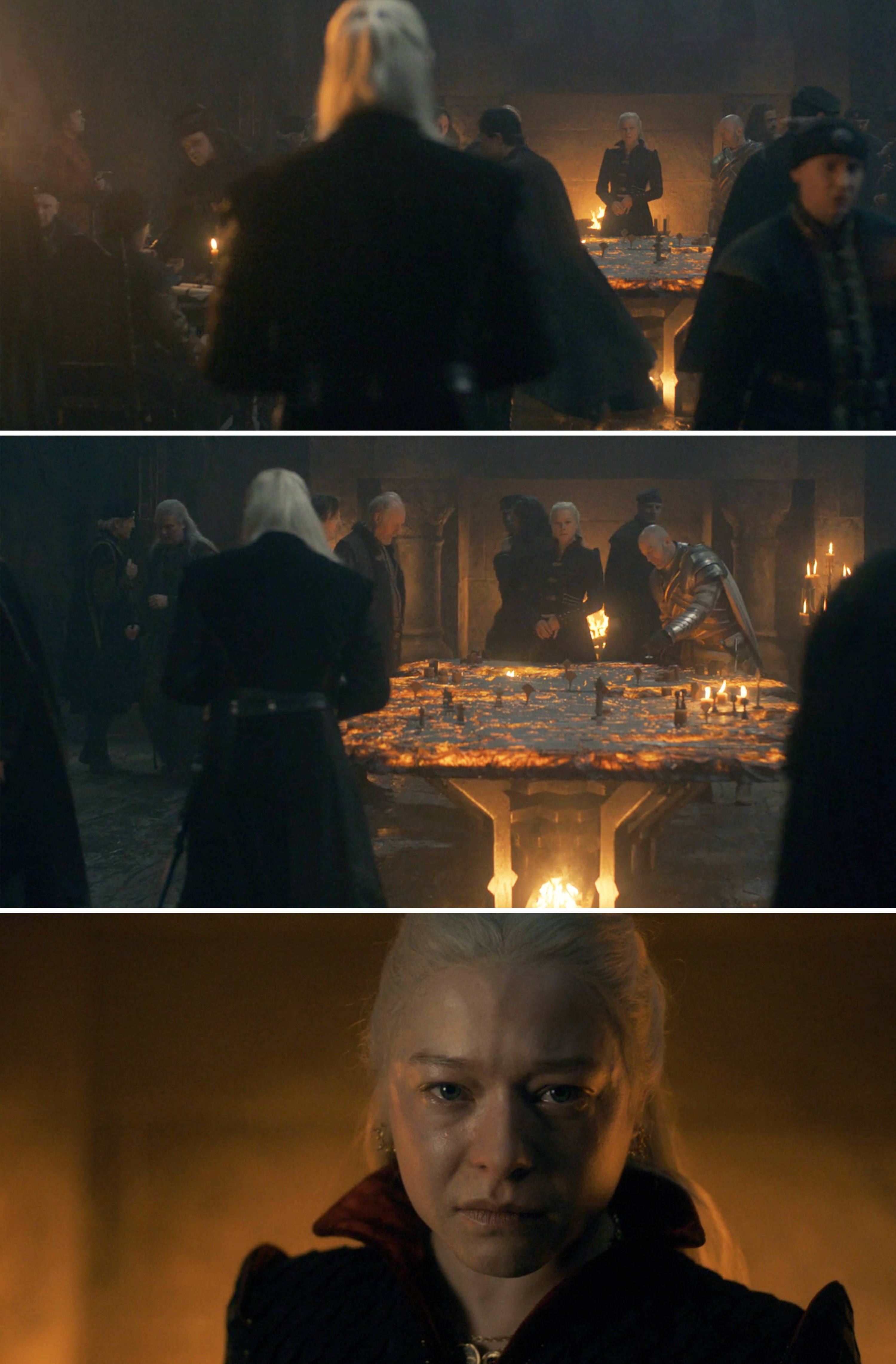 Now, after all of these amazing moments made me want even more House of the Dragon, we are going to have to wait a little while before Season 2. Ryan revealed that filming for the next season will begin in "early 2023," however it's "to be determined" if the season will also premiere next year.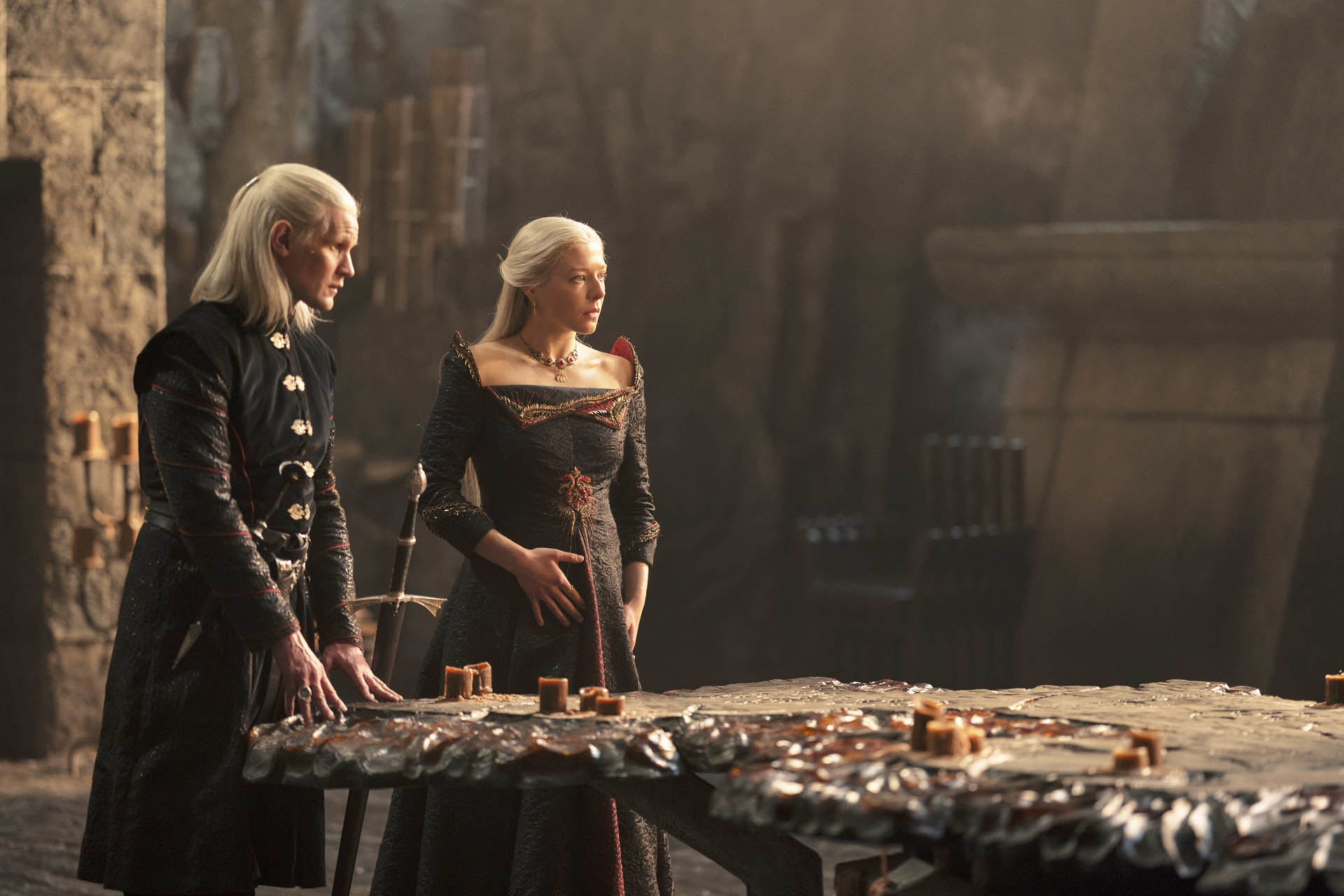 What did you think of the House of the Dragon Season 1 finale? Tell us in the comments below!