21 Small "Frozen" Details That Deserve A Large Round Of Applause
There are two Mickey Mouse toys hidden in Frozen.
1.
First, when Grand Pabbie tells Elsa that there is beauty in her magic, the imagery foreshadows her restoring Arendelle to summer at the end of the movie.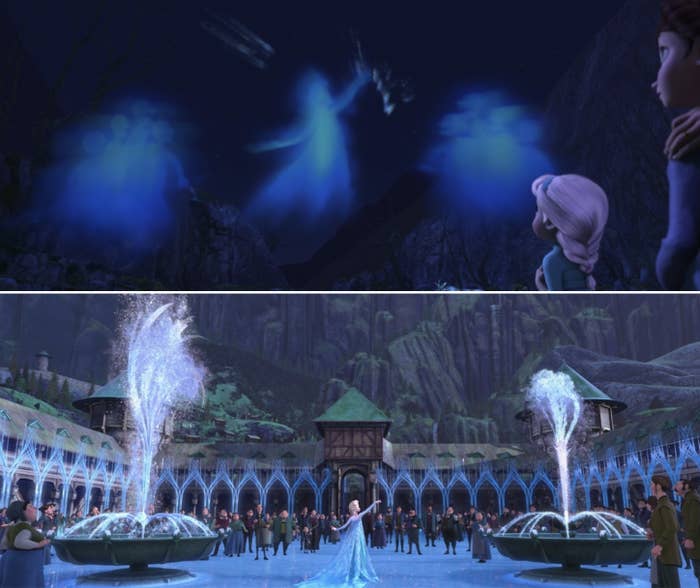 2.
The chocolate Anna stuffs in her face is a nod to the candy in the Sugar Rush game in Wreck-It Ralph.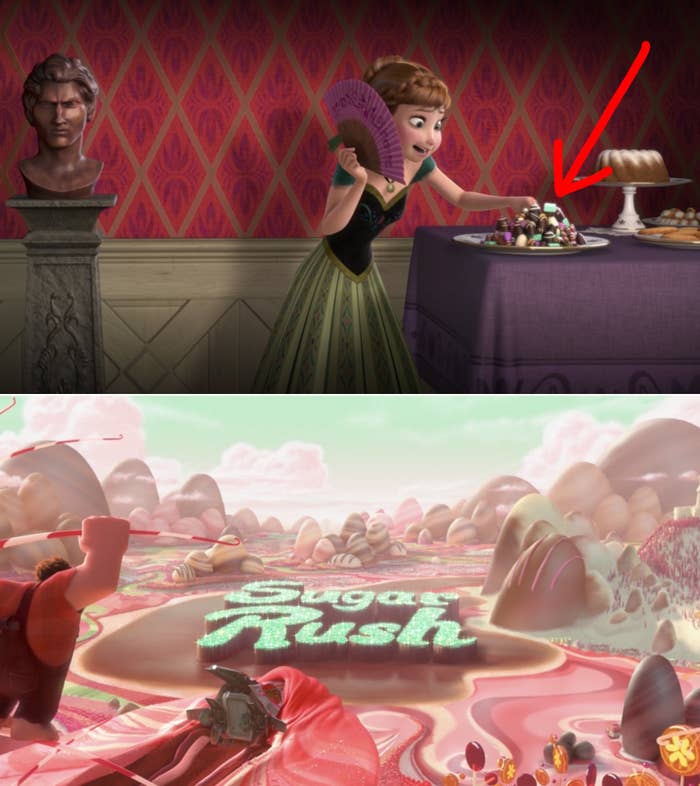 3.
The painting Anna mimics during "For the First Time in Forever" is based on "The Swing" by Jean-Honoré Fragonard — it was recreated by Disney animator Lisa Keene, who actually completed it while working on Tangled.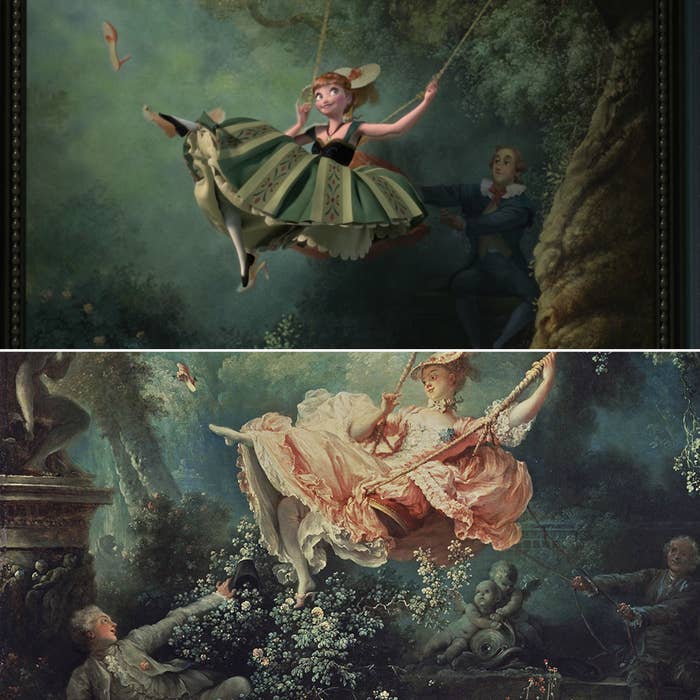 4.
You can spot Rapunzel and Flynn Rider from Tangled entering the gates for Elsa's coronation.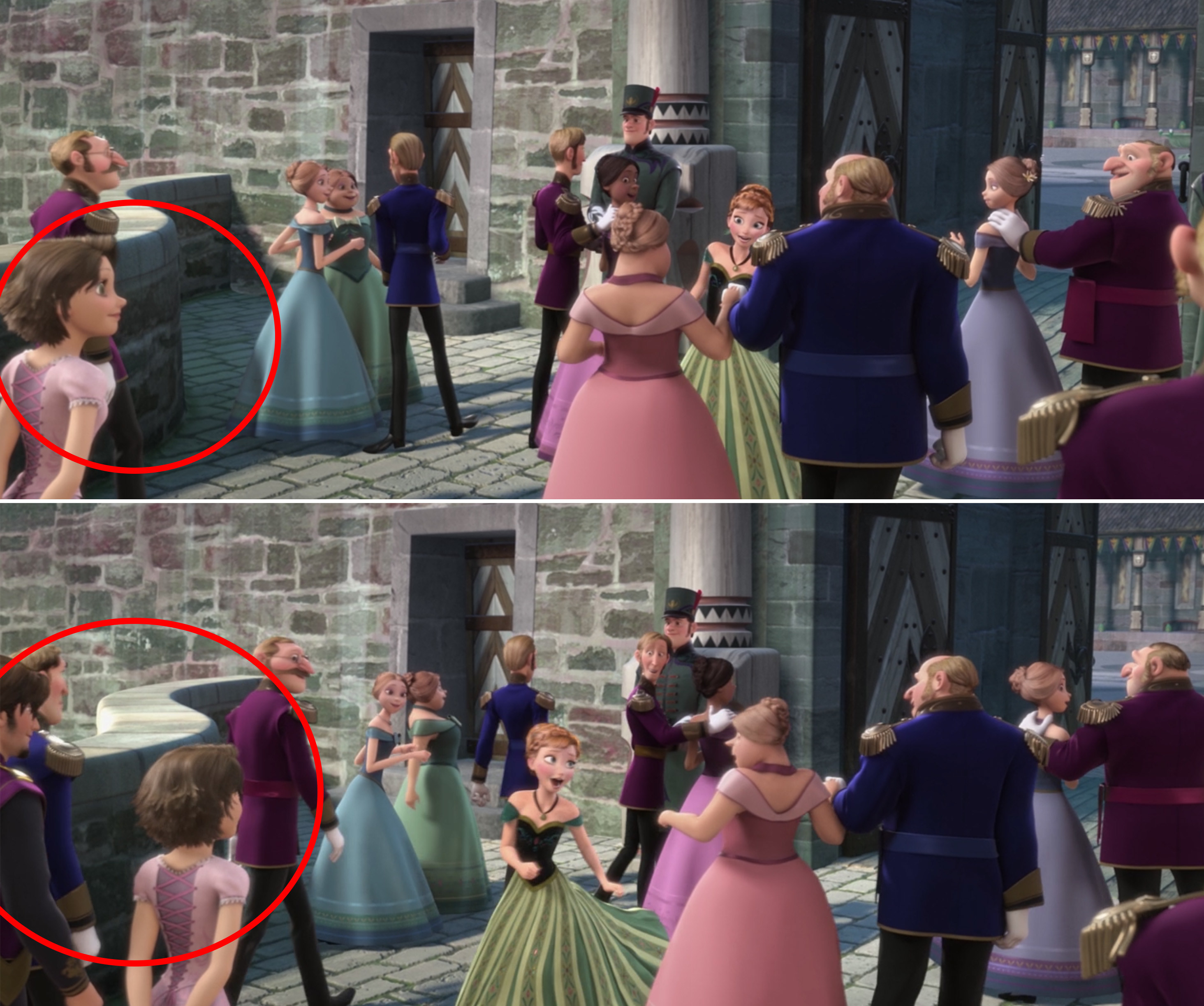 5.
The Duke of Weselton's dance moves mimic the chicken dance from Arrested Development.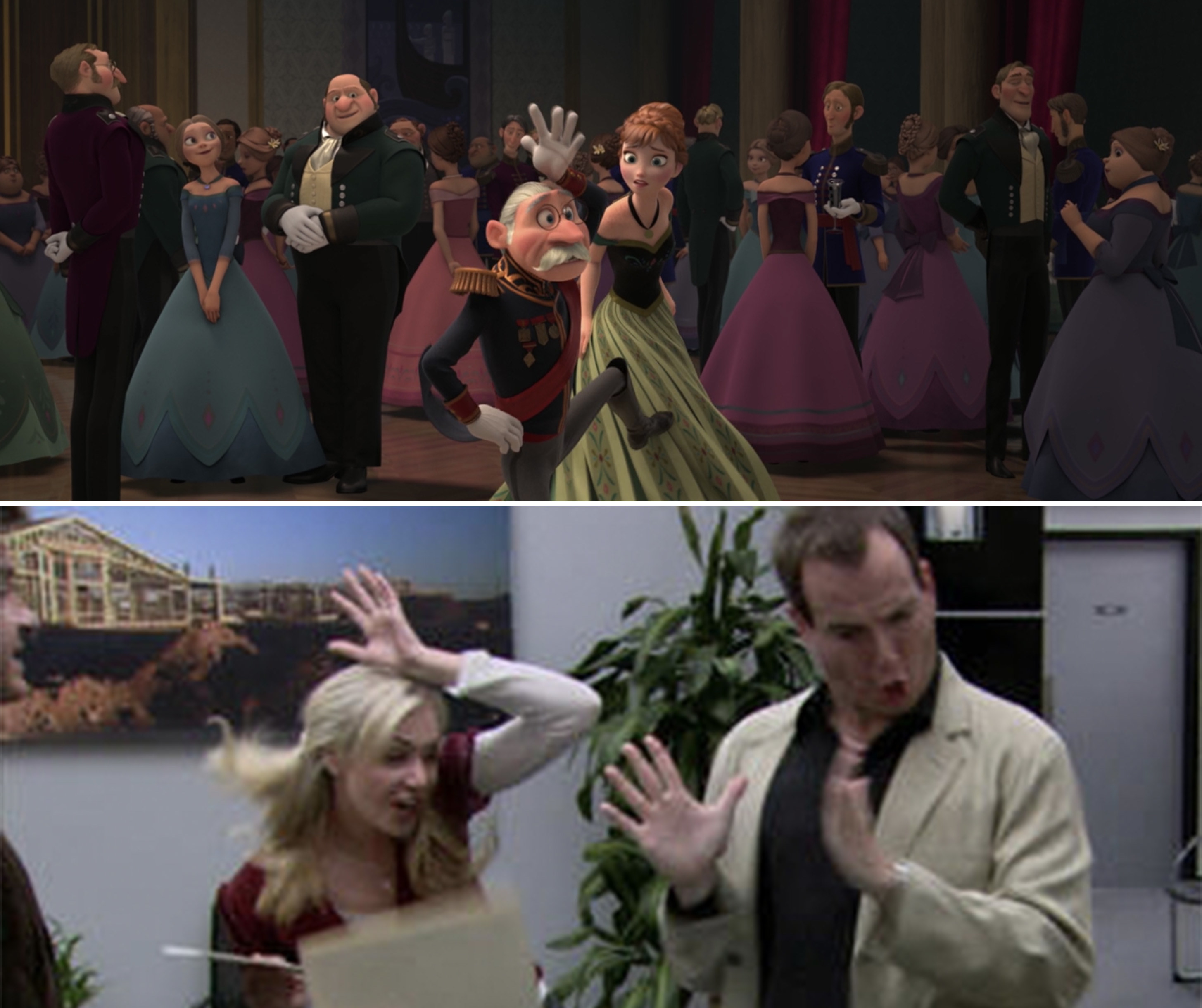 6.
You can spot a Mickey Mouse toy on the bookshelf when Anna is singing "Do You Want to Build A Snowman?"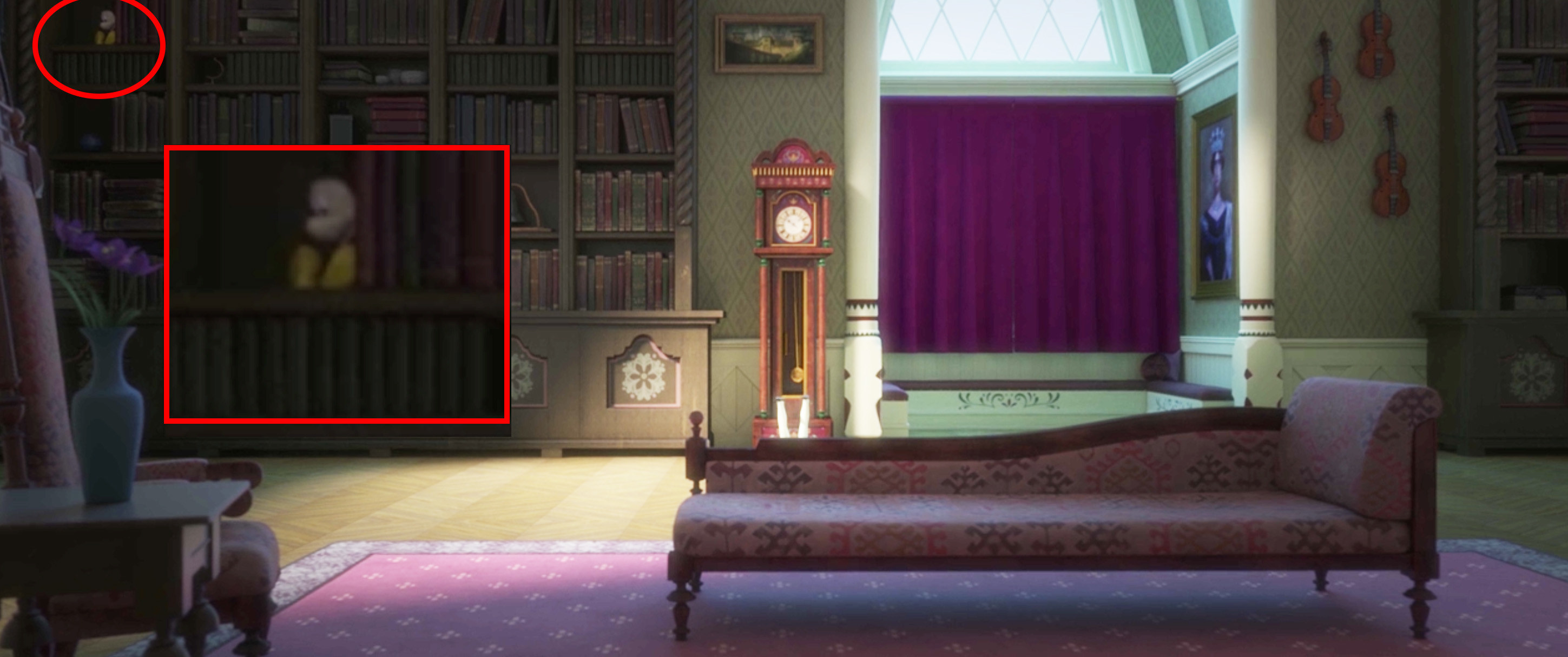 7.
Also, when Anna visits Oaken's Trading Post, you can see that there's a Mickey Mouse toy on the bottom shelf.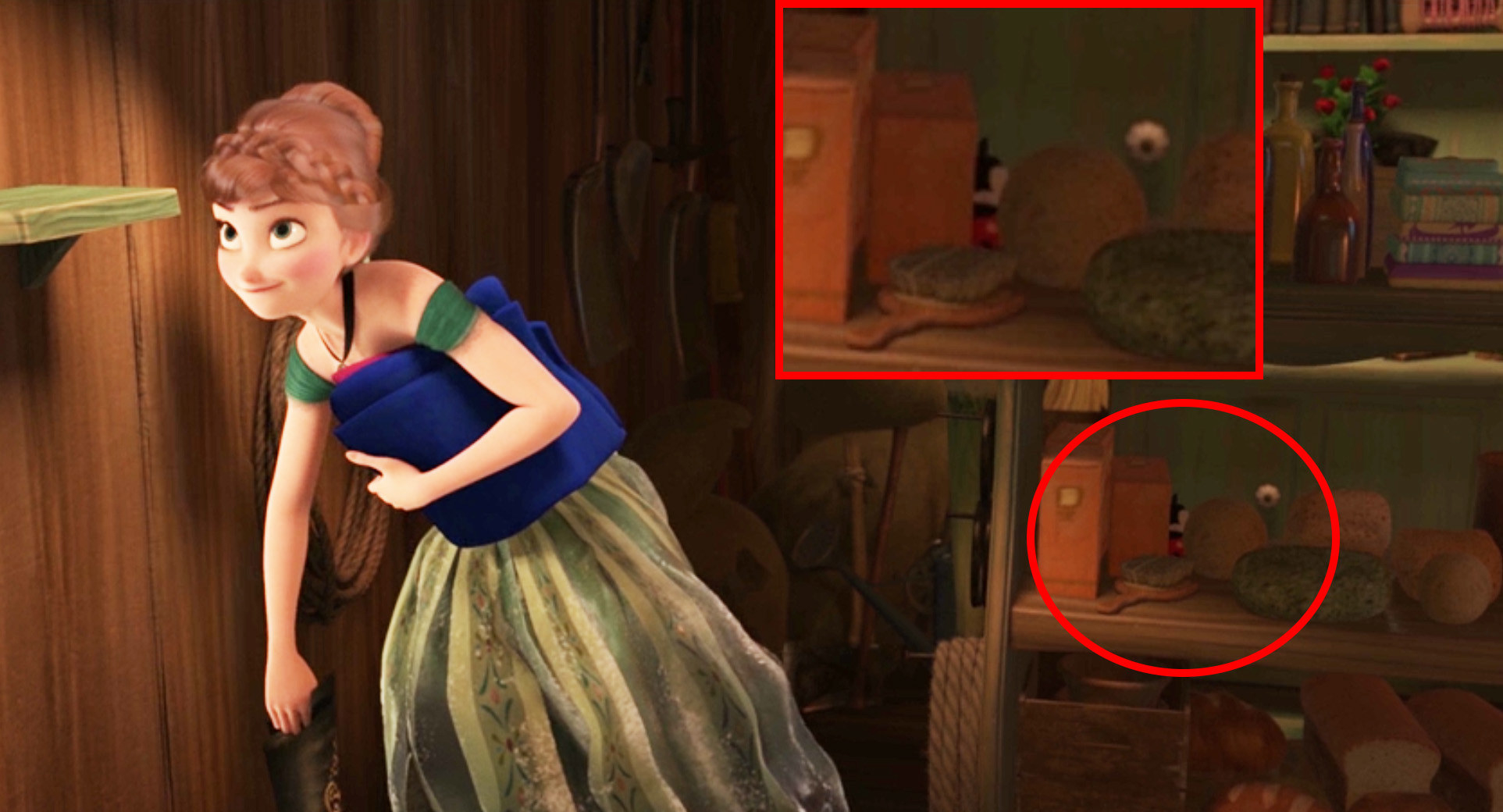 8.
There are two carvings of trolls outside Oaken's Trading Post.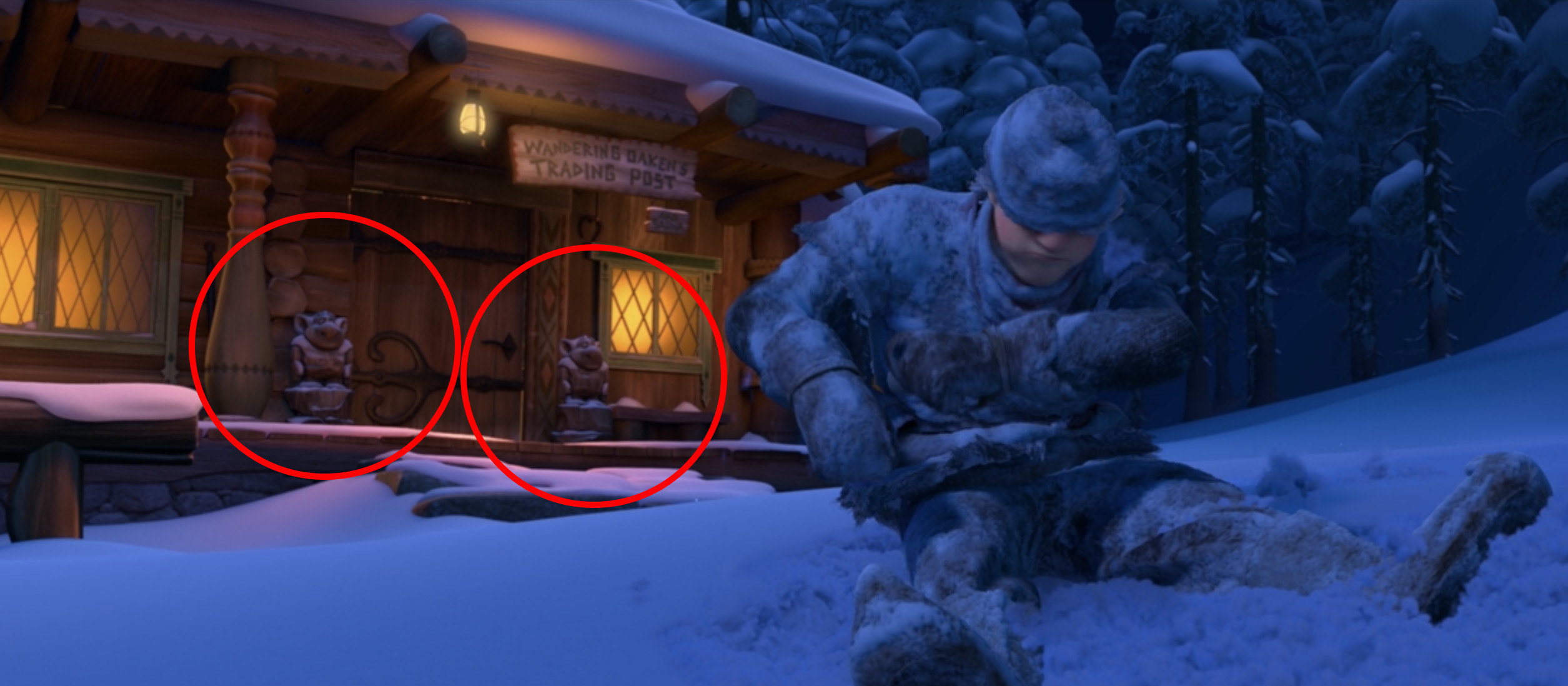 9.
Oaken also has some tiny trolls on his desk inside.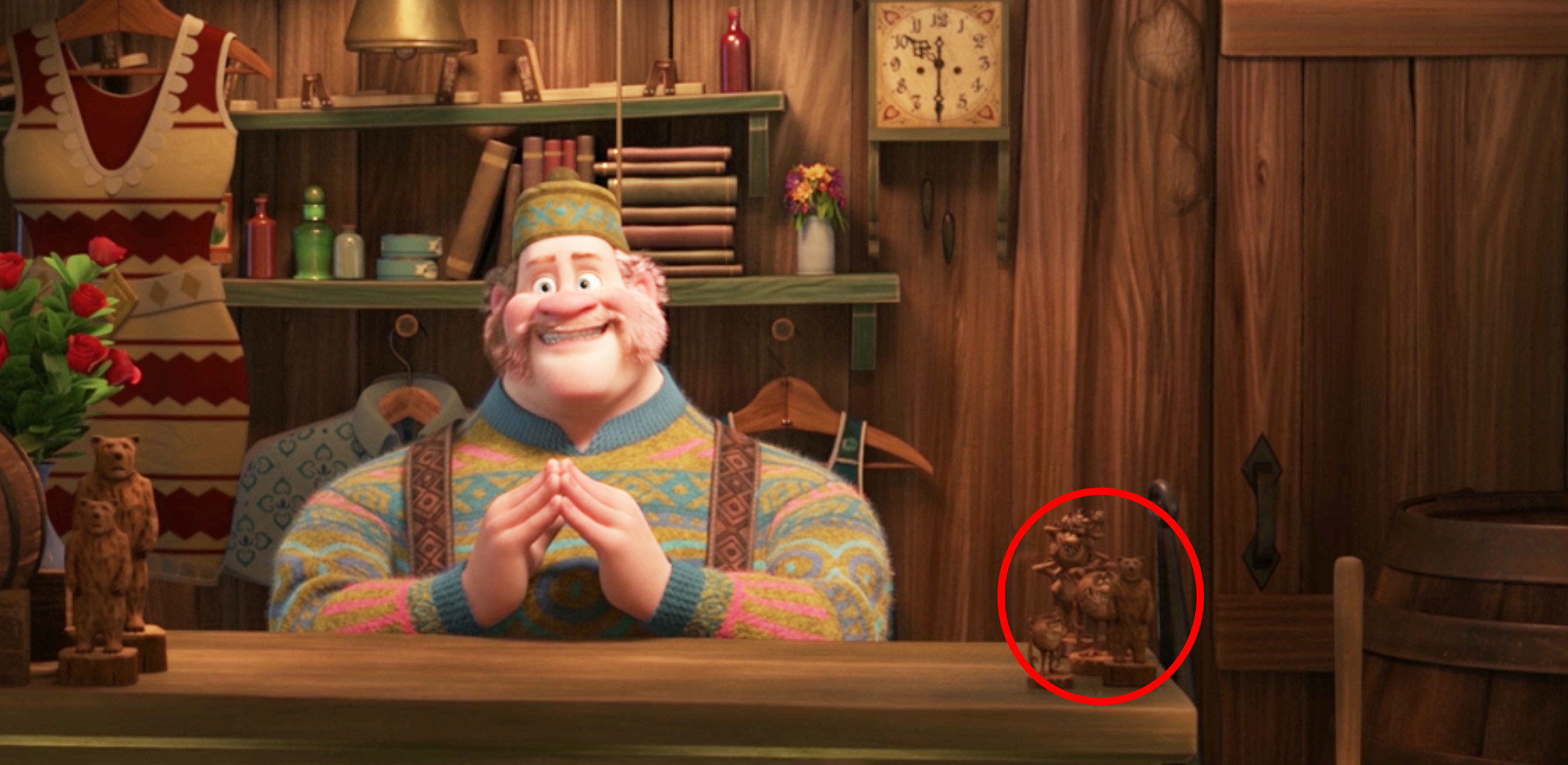 10.
Above the doors in the Great Hall, you can see an "A" for Arendelle.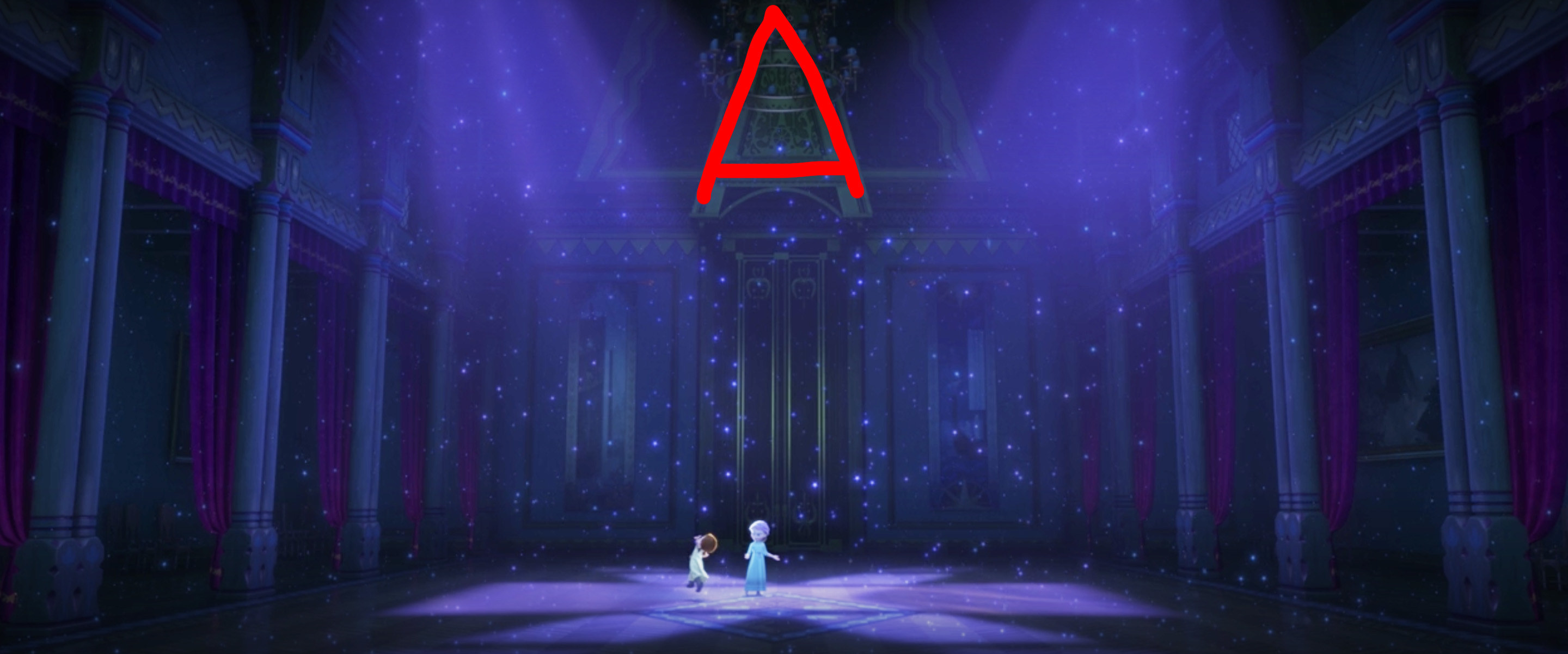 11.
During Olaf's song, "In Summer," the sandcastle and seagull recreate the iconic Coppertone sunscreen girl and dog.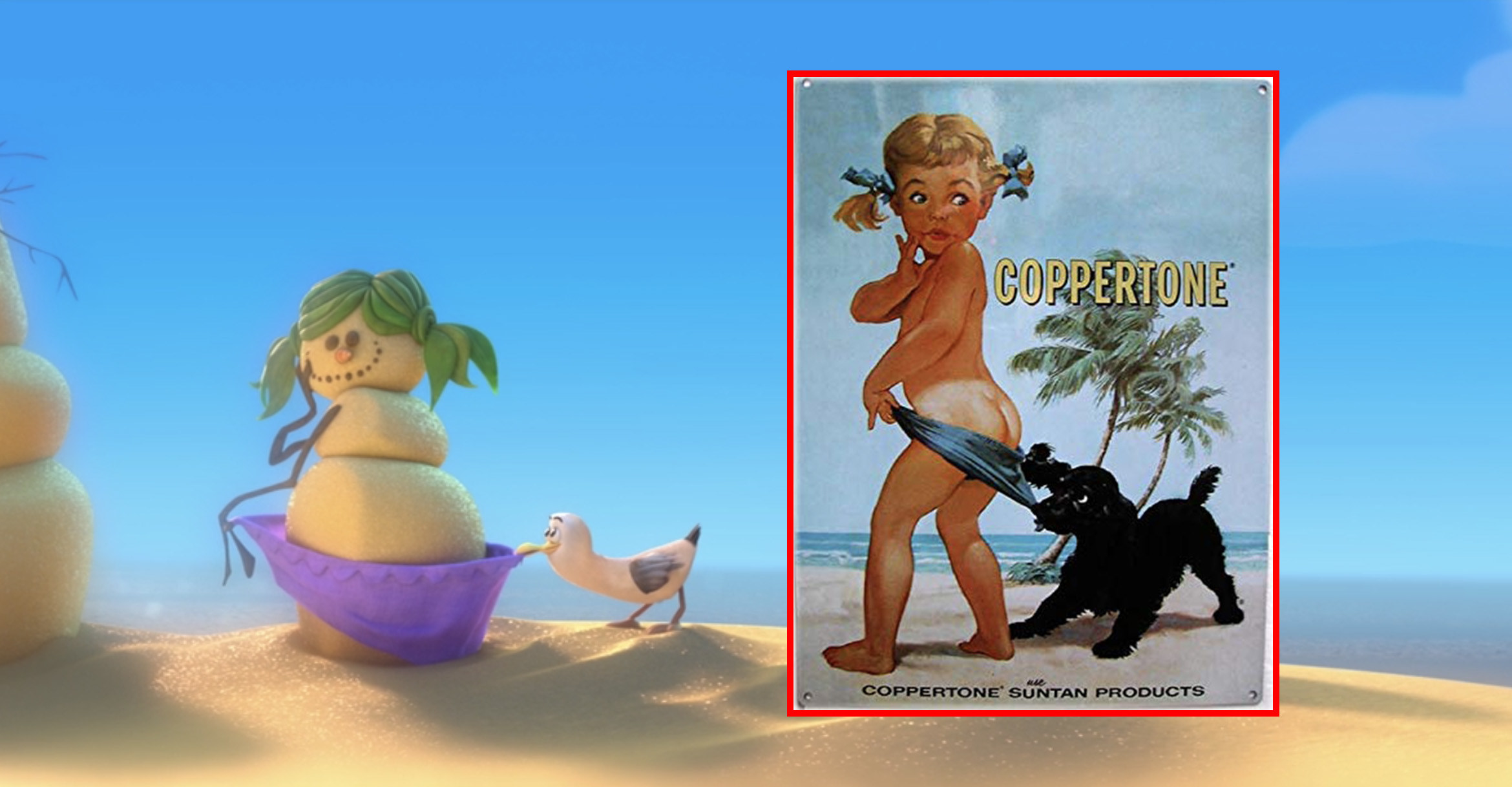 12.
Also, Olaf's dance with the seagulls is an homage to Bert's dance with the penguins in Mary Poppins.
13.
The ice cubes in Olaf's drink and the clouds are arranged to look like him.
14.
After Olaf's impaled, you can see that the lower half of his body still moves when he laughs.
15.
If you look closely, you can see that Elsa's hair tie actually a very tiny snowflake.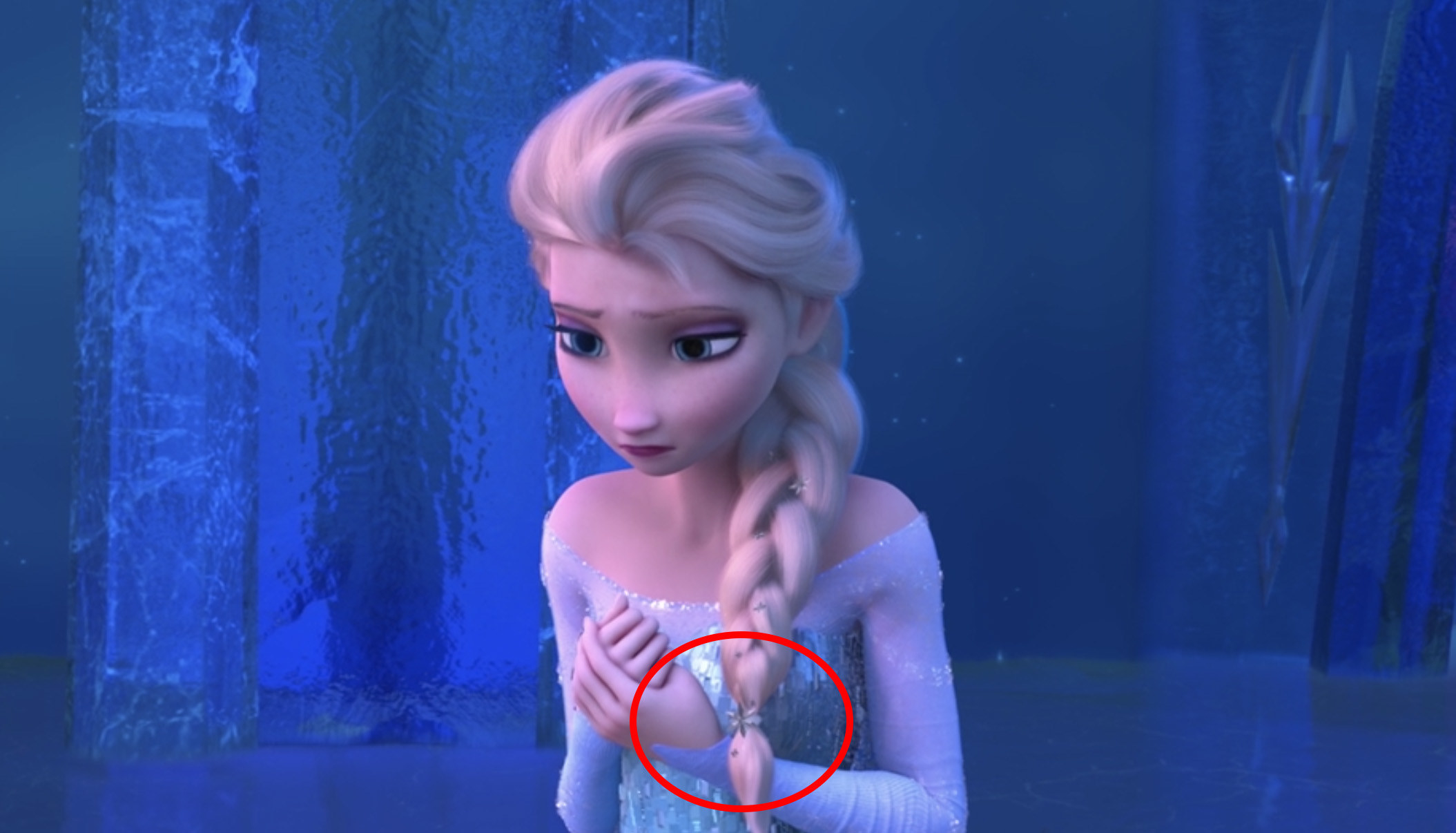 16.
When Elsa is sentenced to death by Hans, you can see that the wind knocks over the white queen chess piece — a nod to Elsa seemingly being defeated.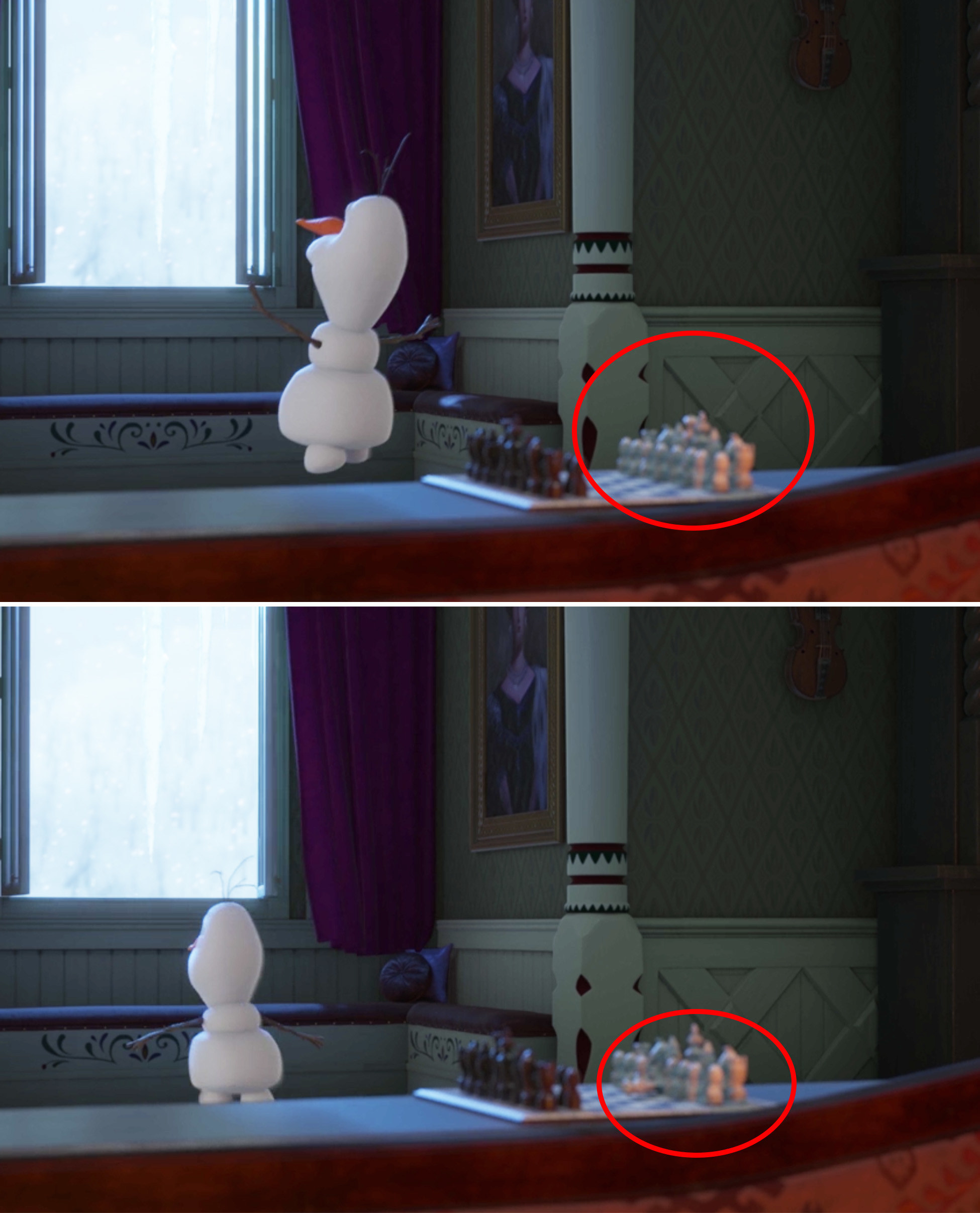 17.
After Anna freezes, she's so cold that anything she touches immediately shatters, like Hans' sword.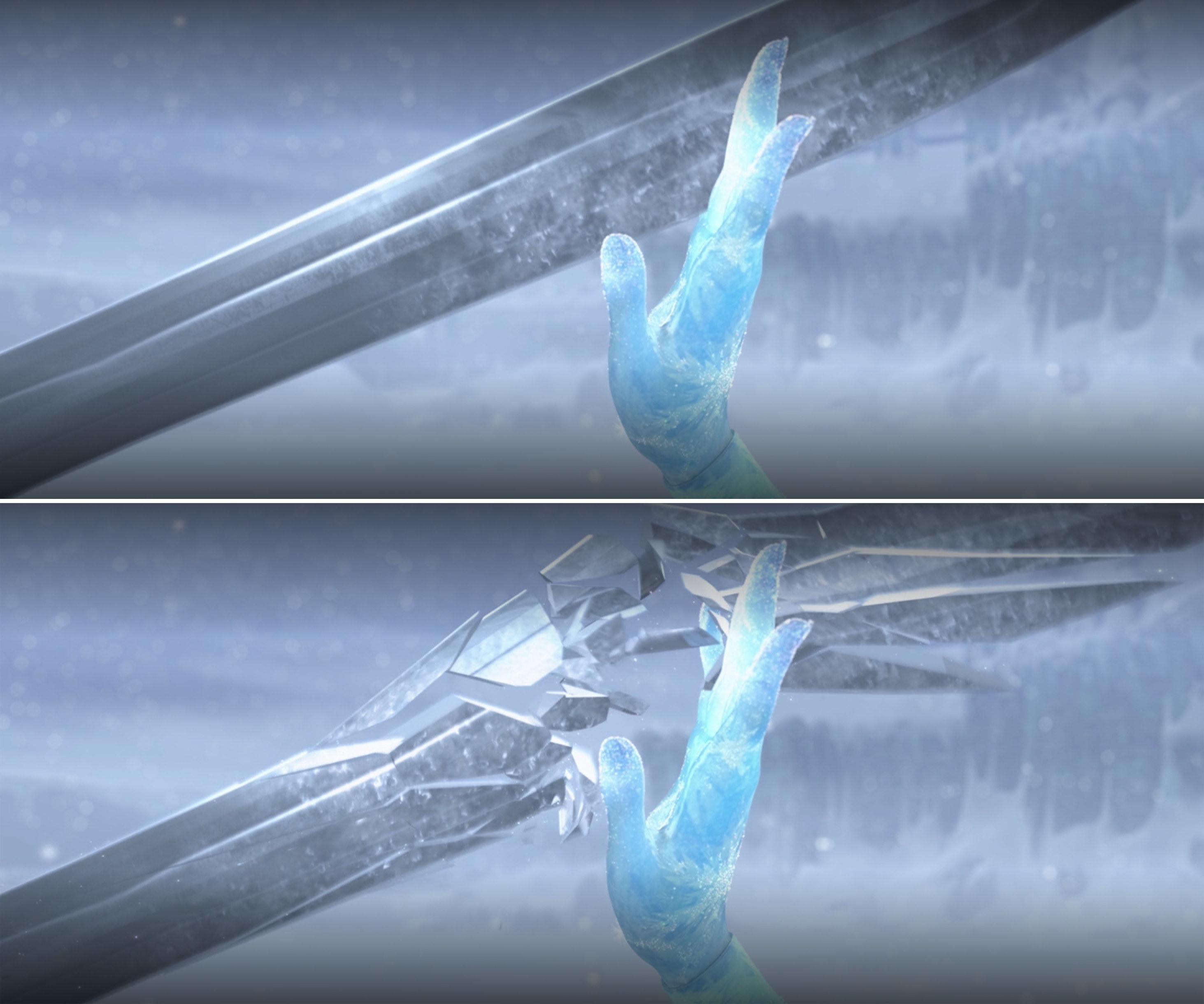 18.
So, Elsa goes from being the only person who can't touch Anna to the only person who can.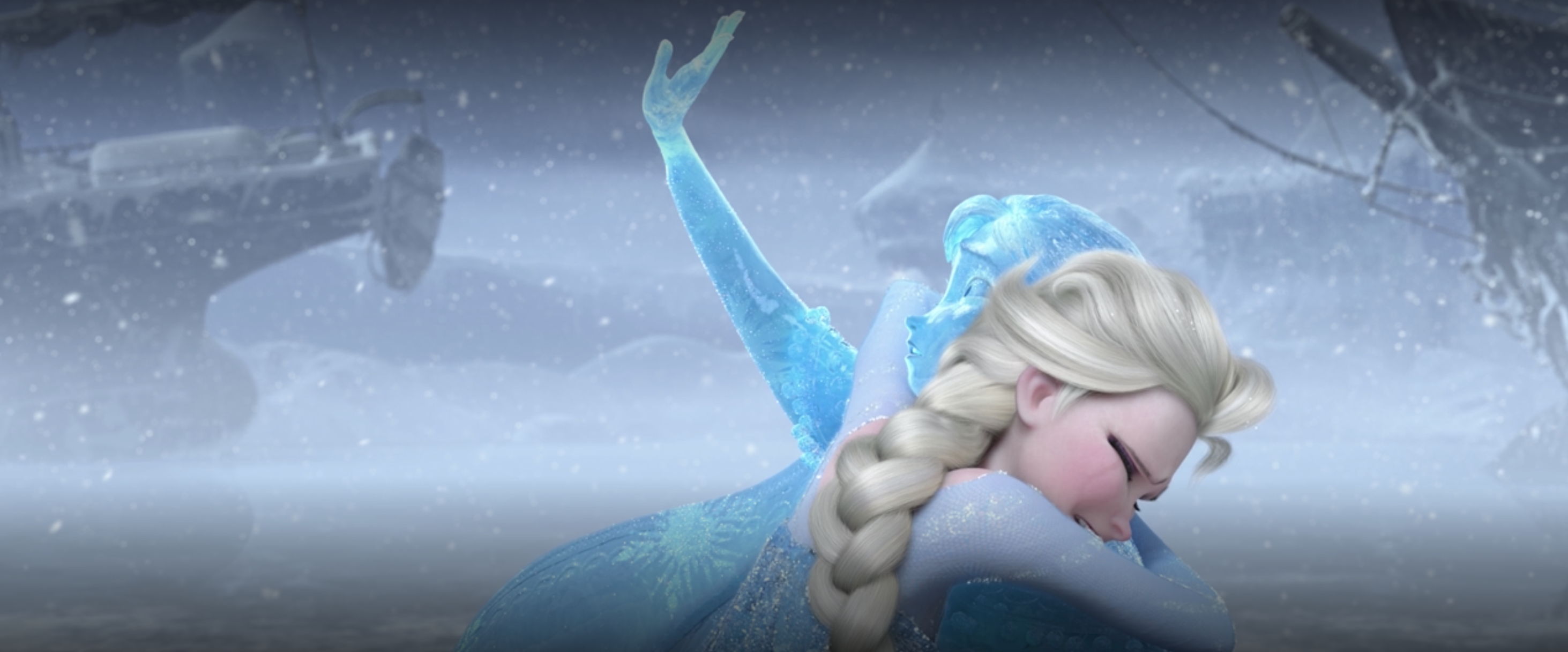 19.
After Anna is saved, the white streak she always had in her hair is gone.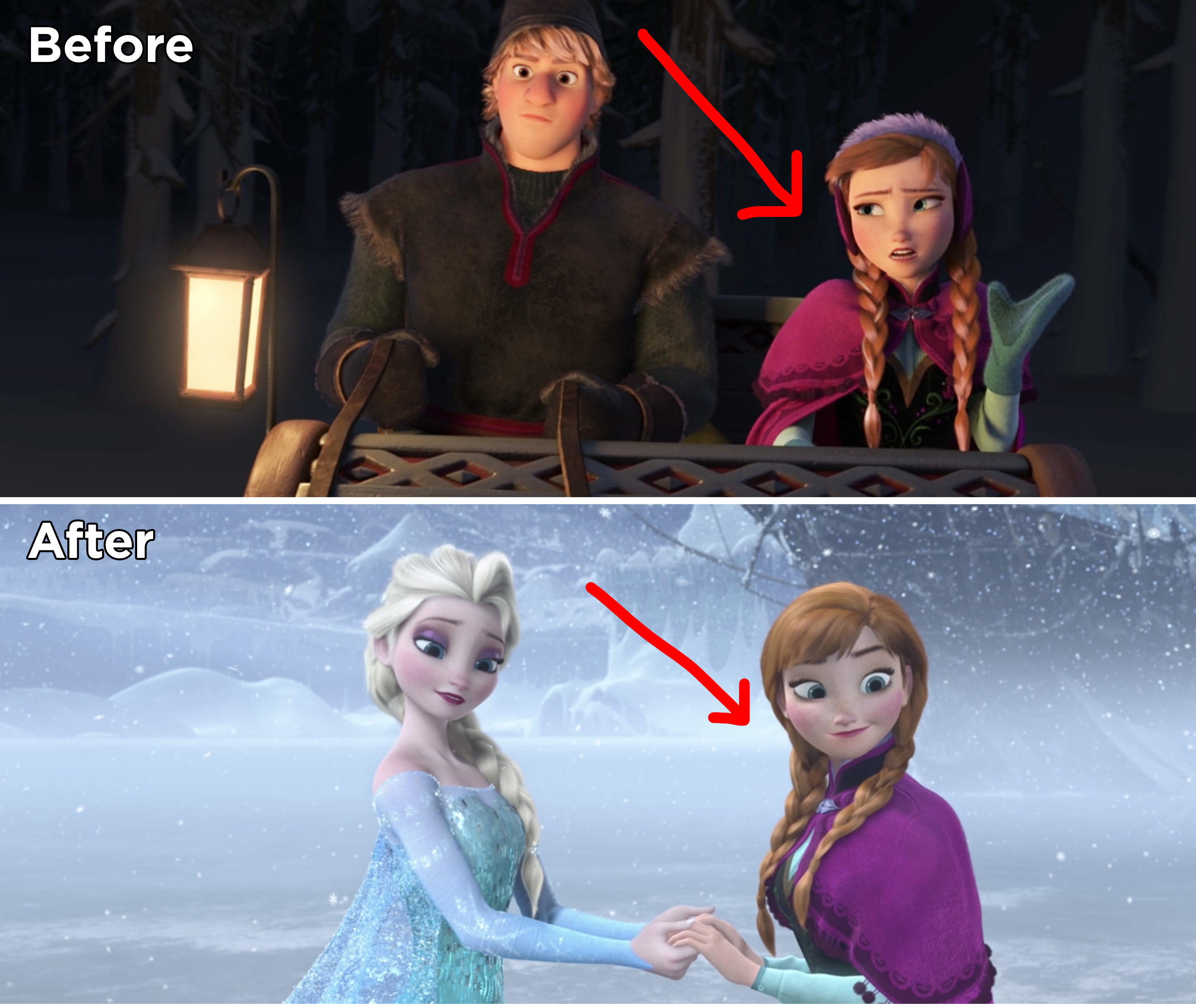 20.
The snowflake Elsa creates after she rids Arendelle of winter matches the snowflake that was on the floor of her ice palace.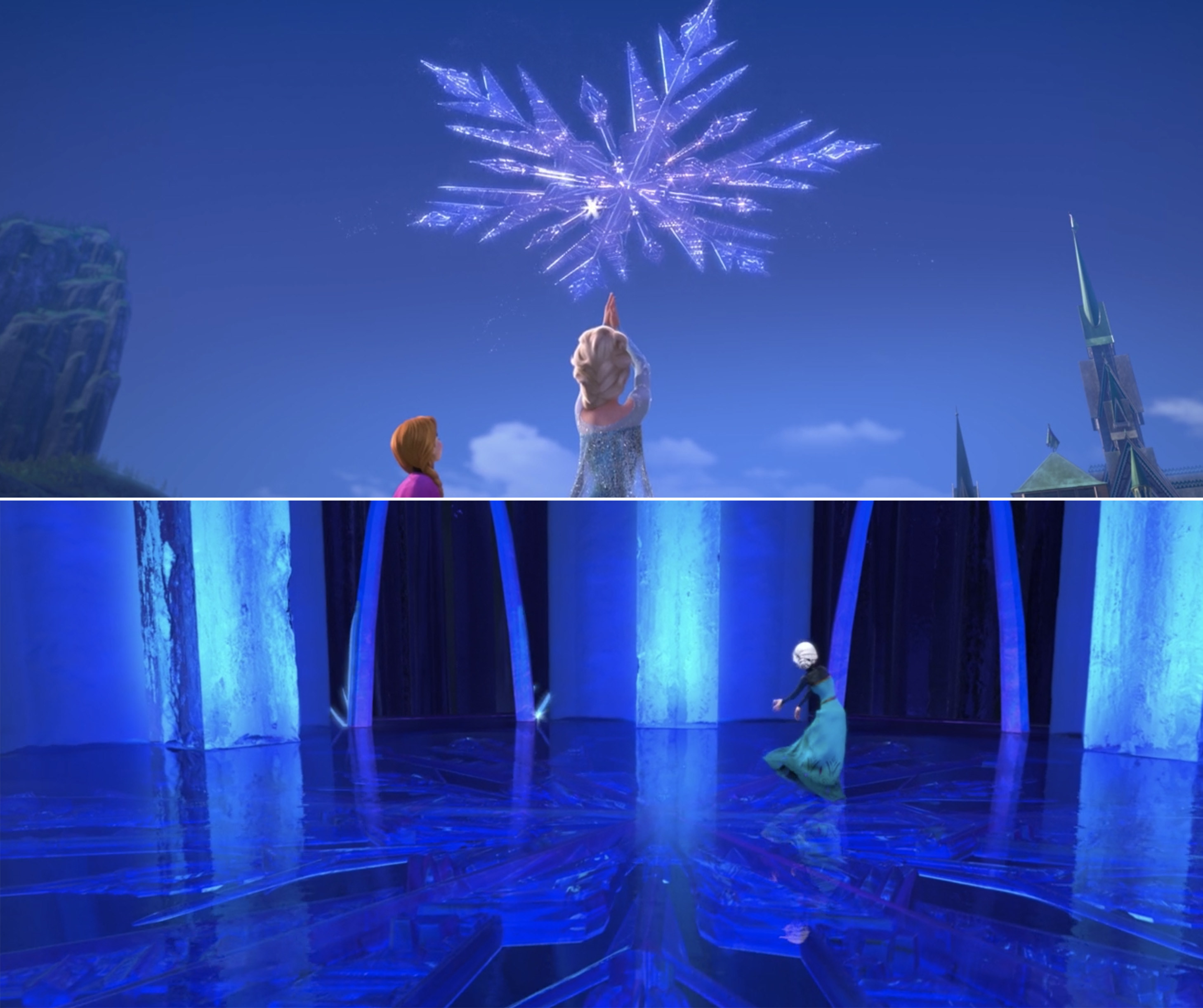 21.
And finally, at the end of the credits, there's a hilarious disclaimer that says Disney doesn't necessarily agree with Kristoff's comment that all men eat their own boogers.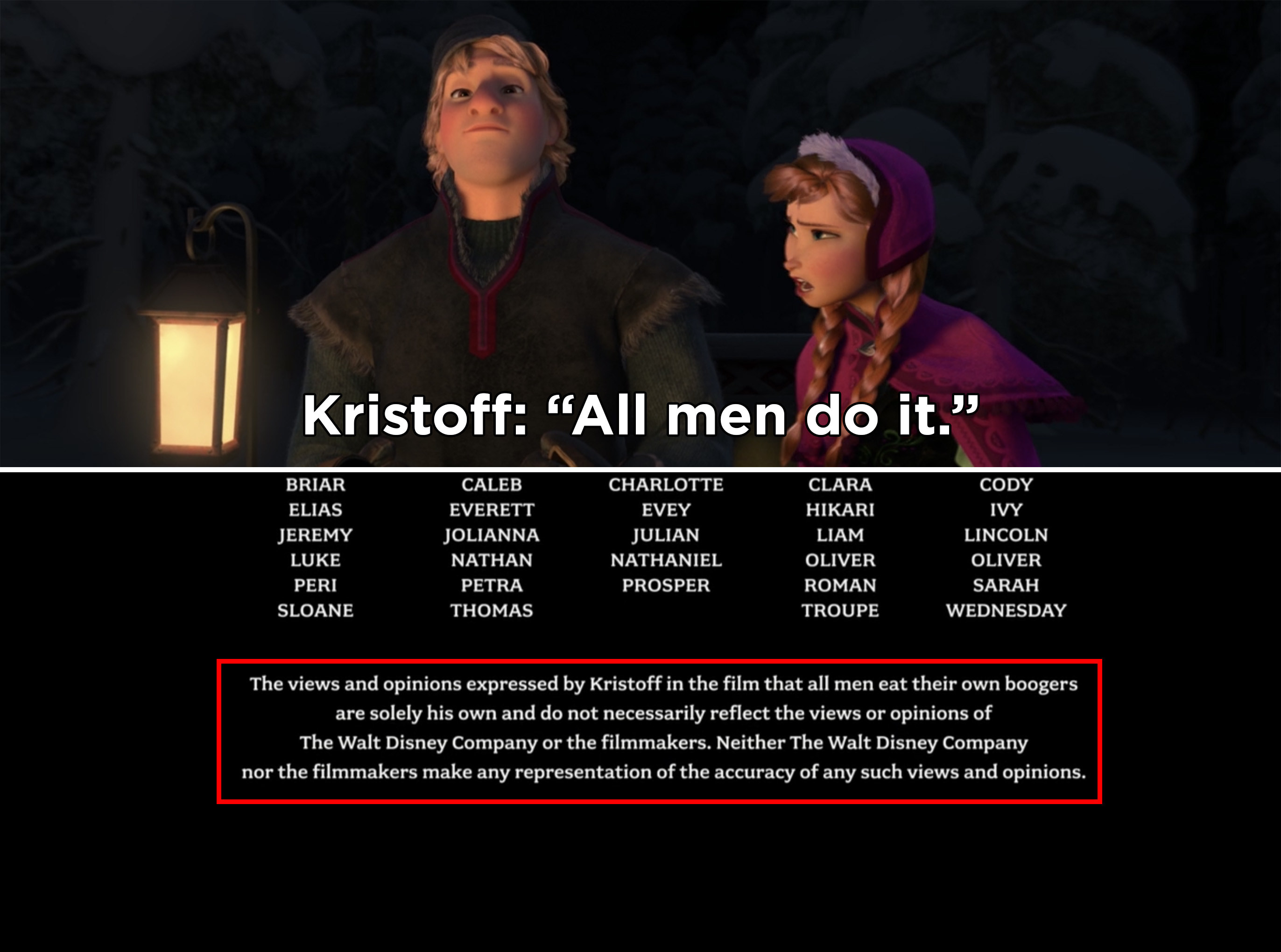 Have you spotted any Easter eggs in Frozen? Tell us in the comments below!