1.
First, the girl Mike dumps on her birthday in Friends also appears in How I Met Your Mother as Ted's girlfriend, who he repeatedly dumps on her birthday: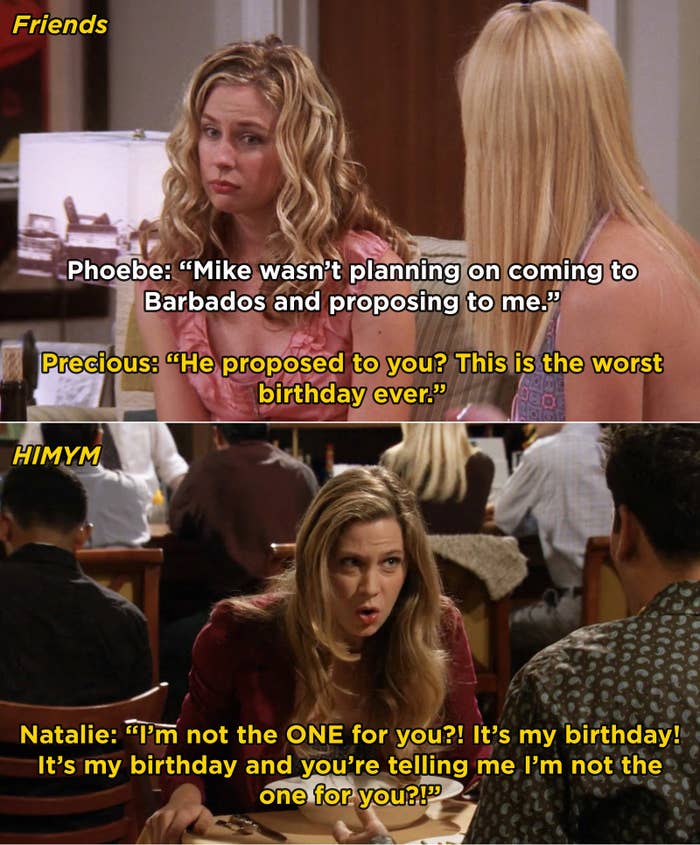 2.
Also in How I Met Your Mother, Lily references the iconic Friends idea that Rachel and Ross are each other's lobsters: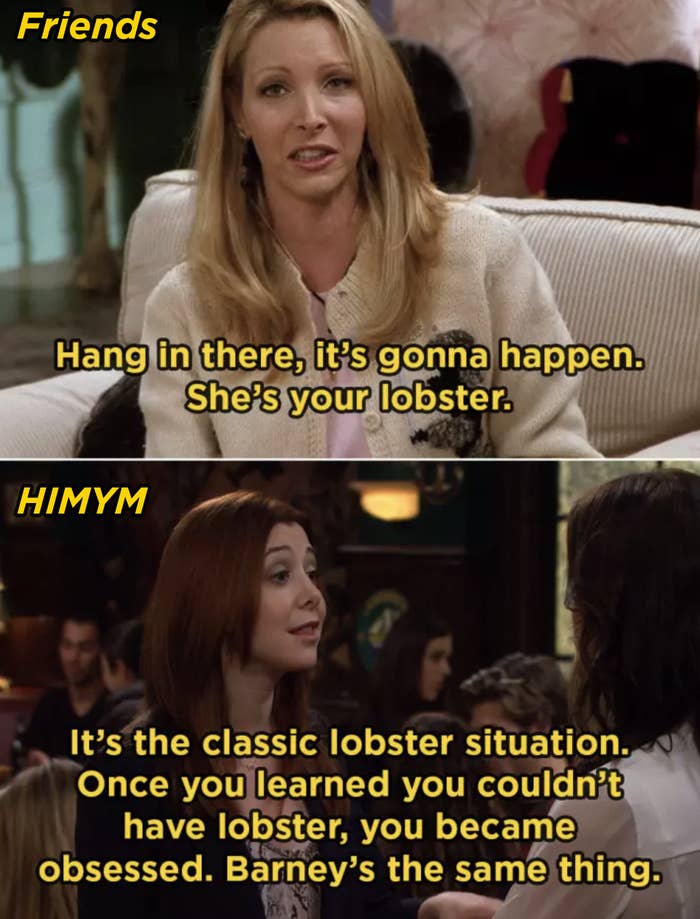 3.
In The Handmaid's Tale, June finds a Friends DVD box set and watches an episode while hiding: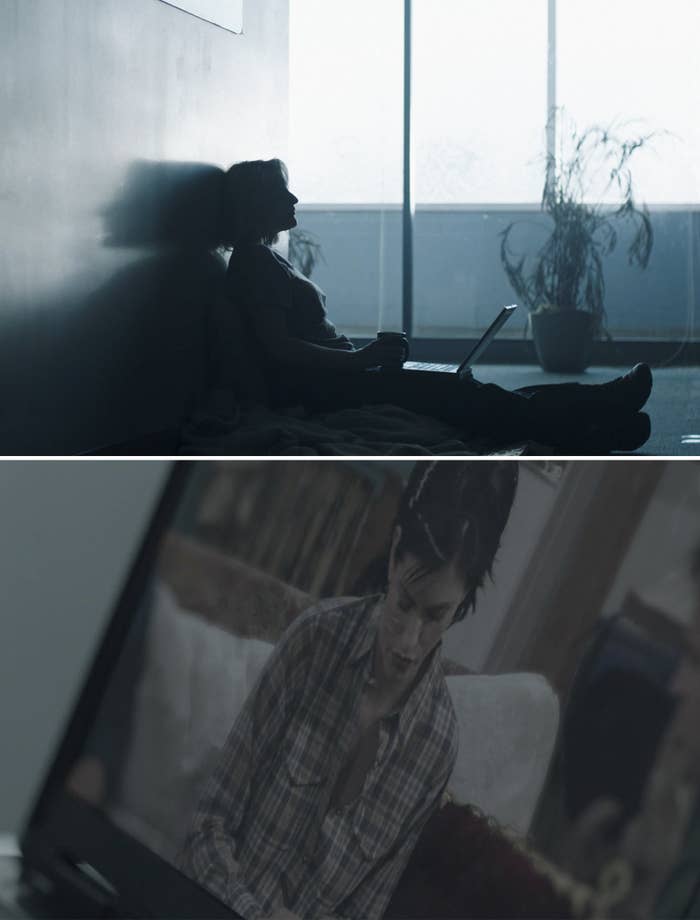 4.
In Brooklyn Nine-Nine, Jake tries to name the characters in Friends, but forgets Ross: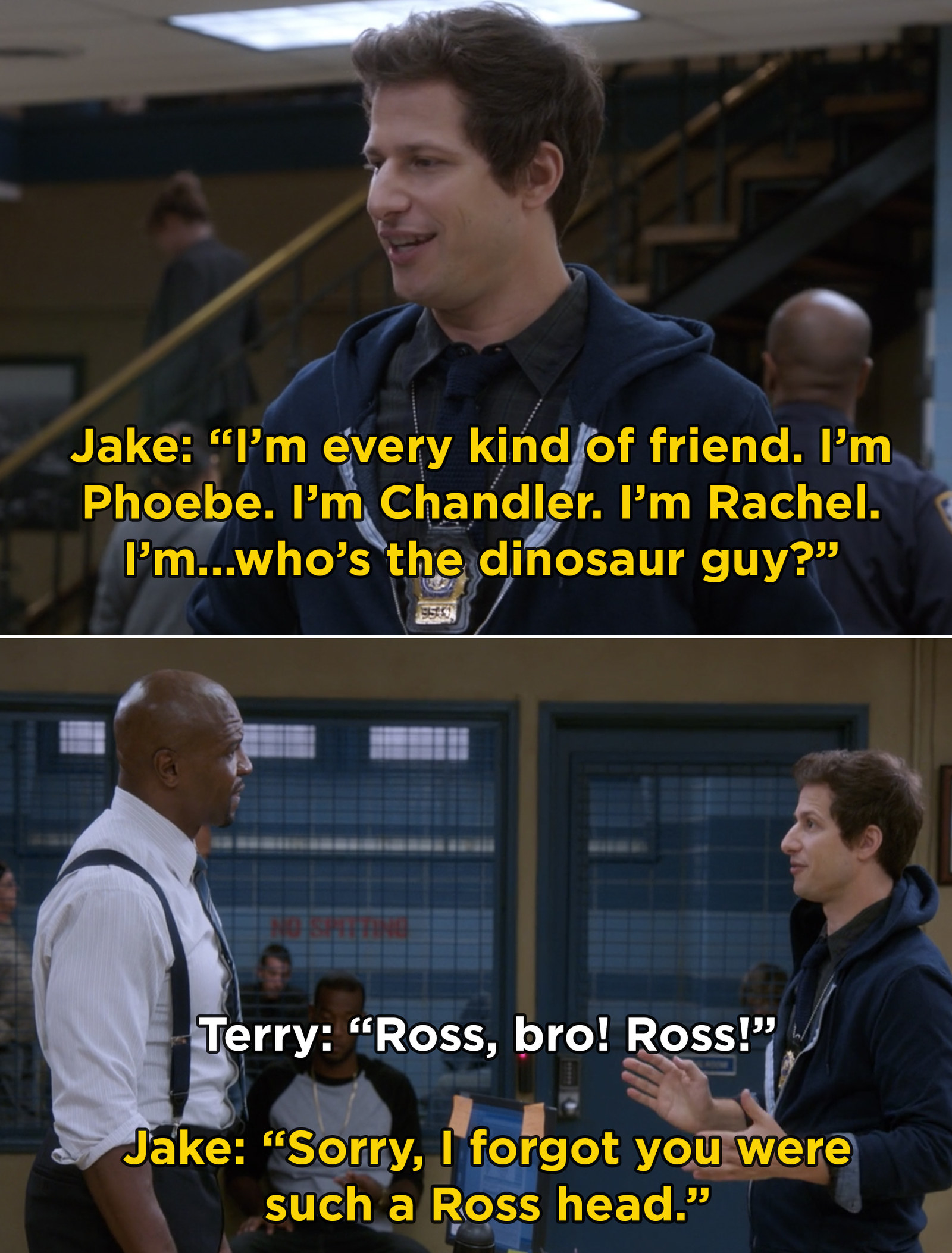 5.
In Mr. Robot, Elliot hacks into the Wi-Fi of a Friends fan: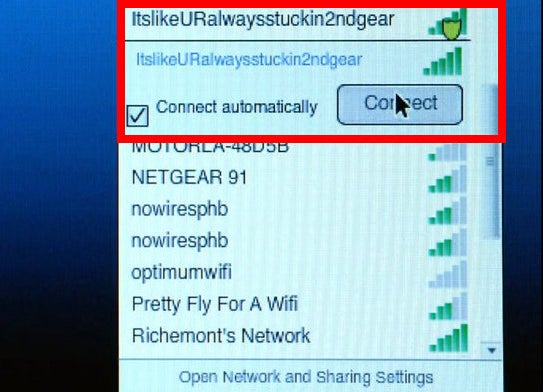 6.
In The Good Place, Michael makes a joke about Season 8 of Friends while he's upset: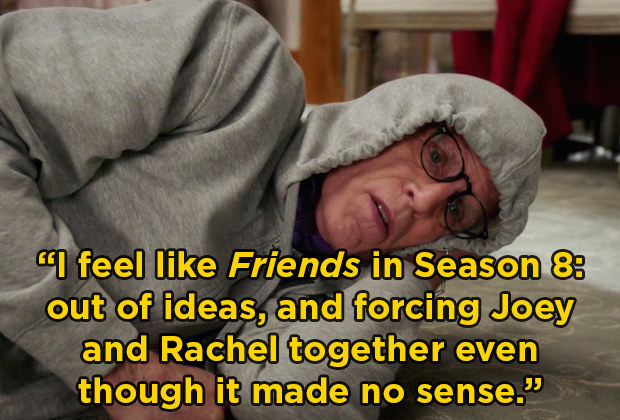 7.
Also in The Good Place, Michael pokes fun at the constant conversation surrounding Monica and Rachel's apartment: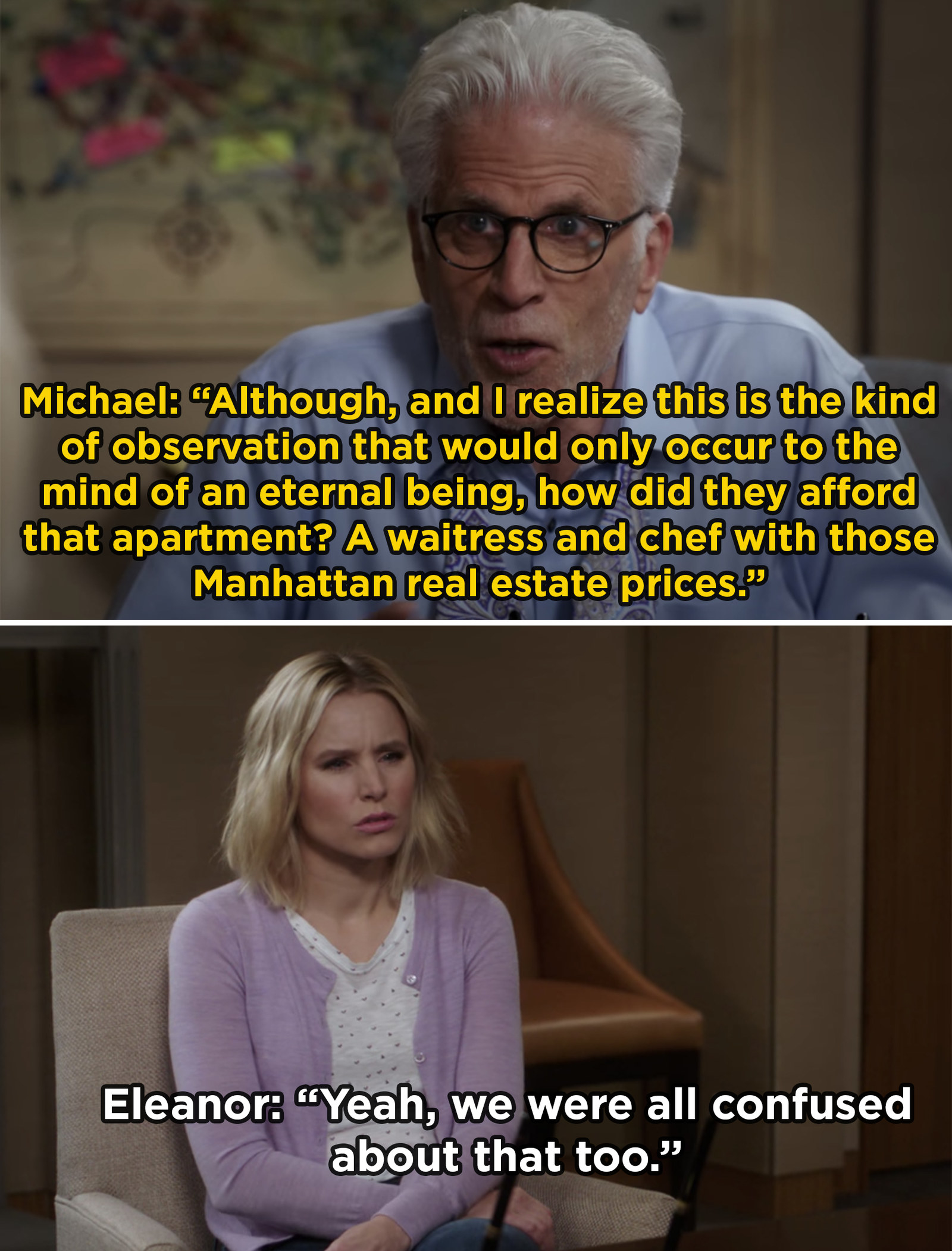 8.
In Lizzie McGuire, Gordo makes a Friends reference when talking on the phone with Lizzie and Miranda: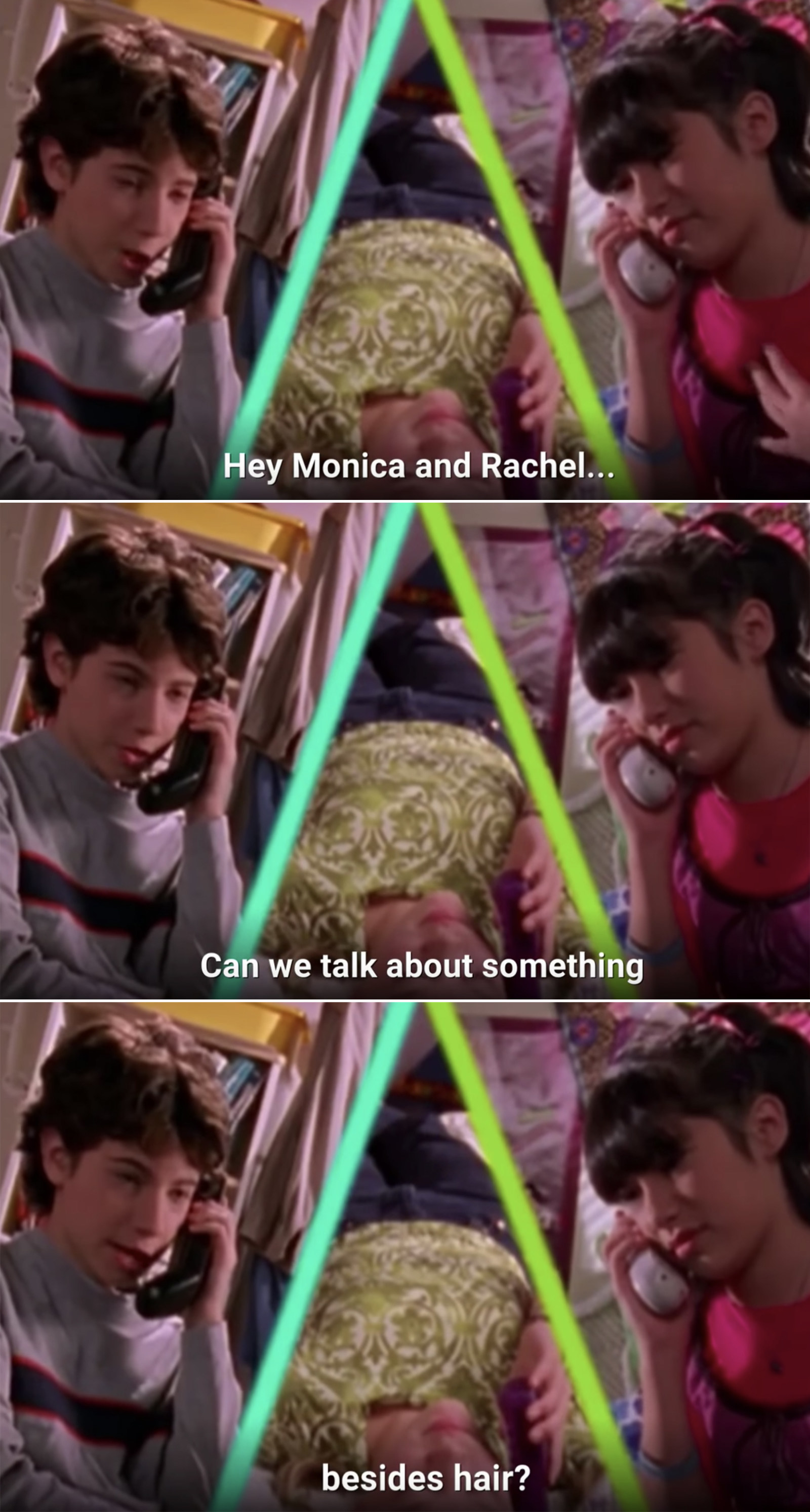 9.
In Parks and Recreation, Amy gets excited when she receives a poster of the Supreme Court justices sipping the Friends milkshakes: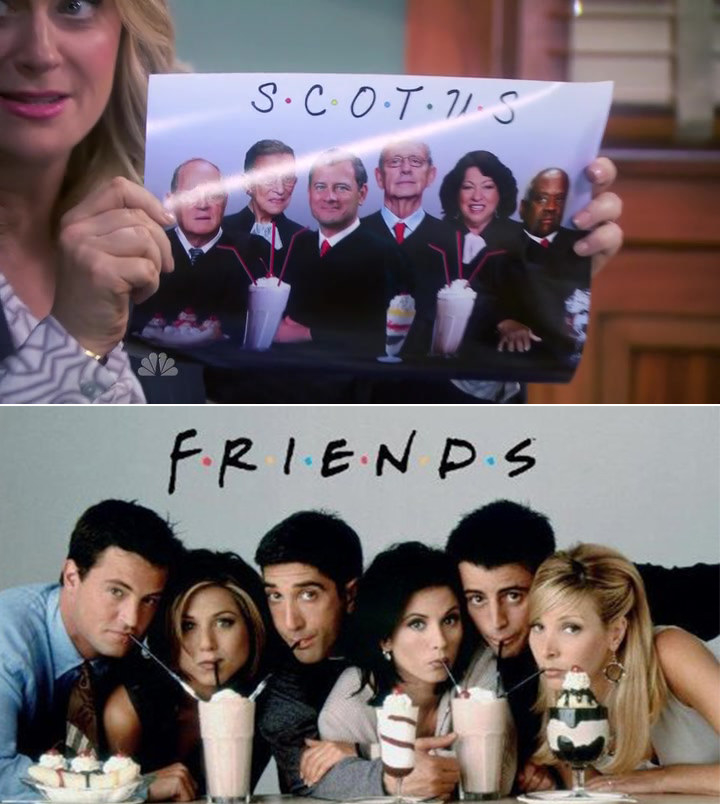 10.
In Skins UK, "you are my lobster" is written on the blackboard in a scene: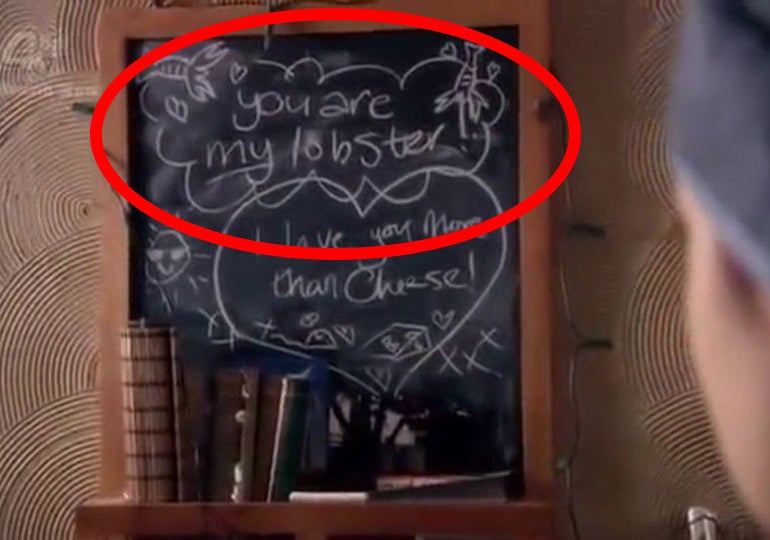 11.
In the episode of Cougar Town where Matthew Perry guest-stars, the opening title card features a nod to the Friends reunion between him and Courteney Cox: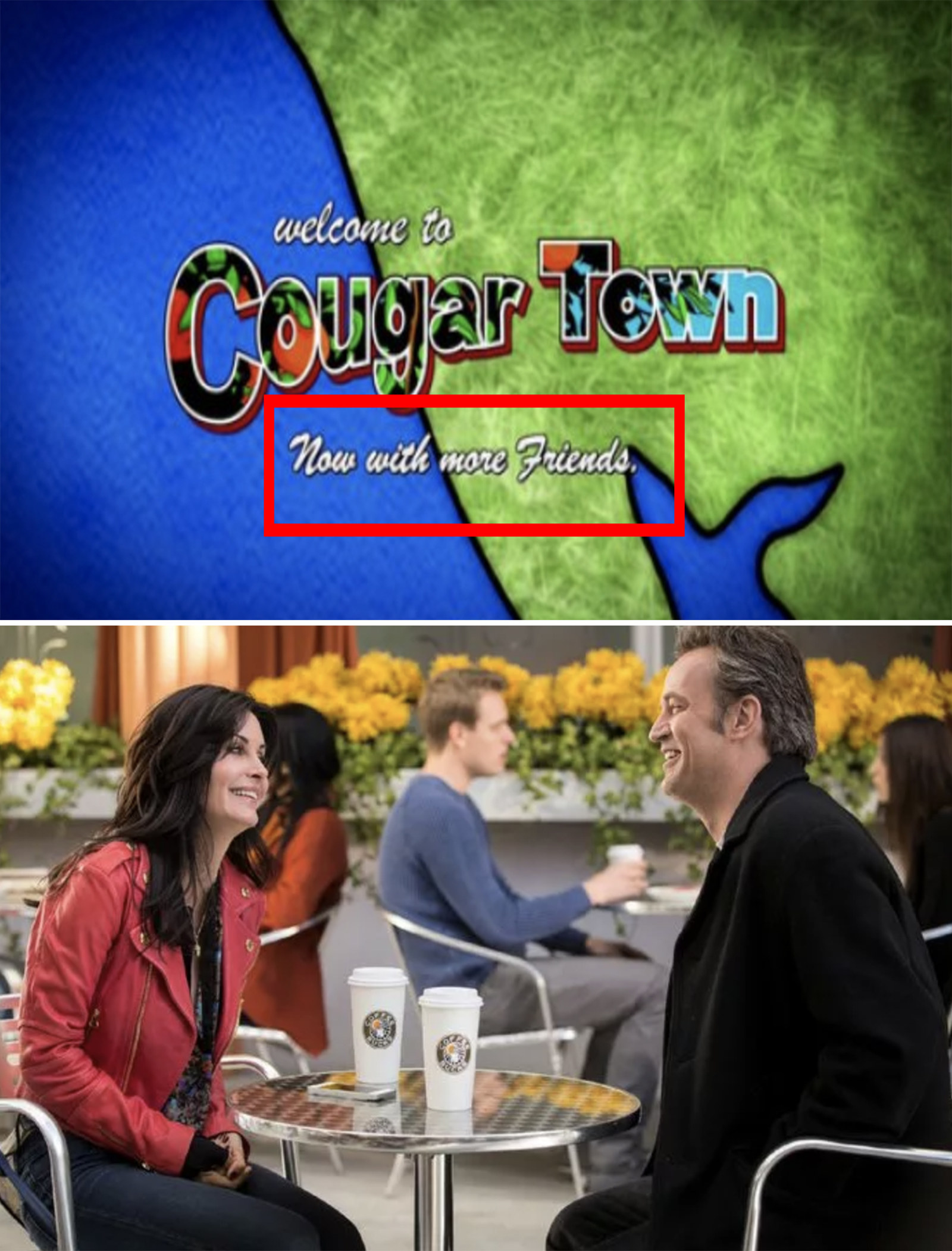 12.
In The Office, Michael tries to compare everyone at Dunder Mifflin to the cast of Friends: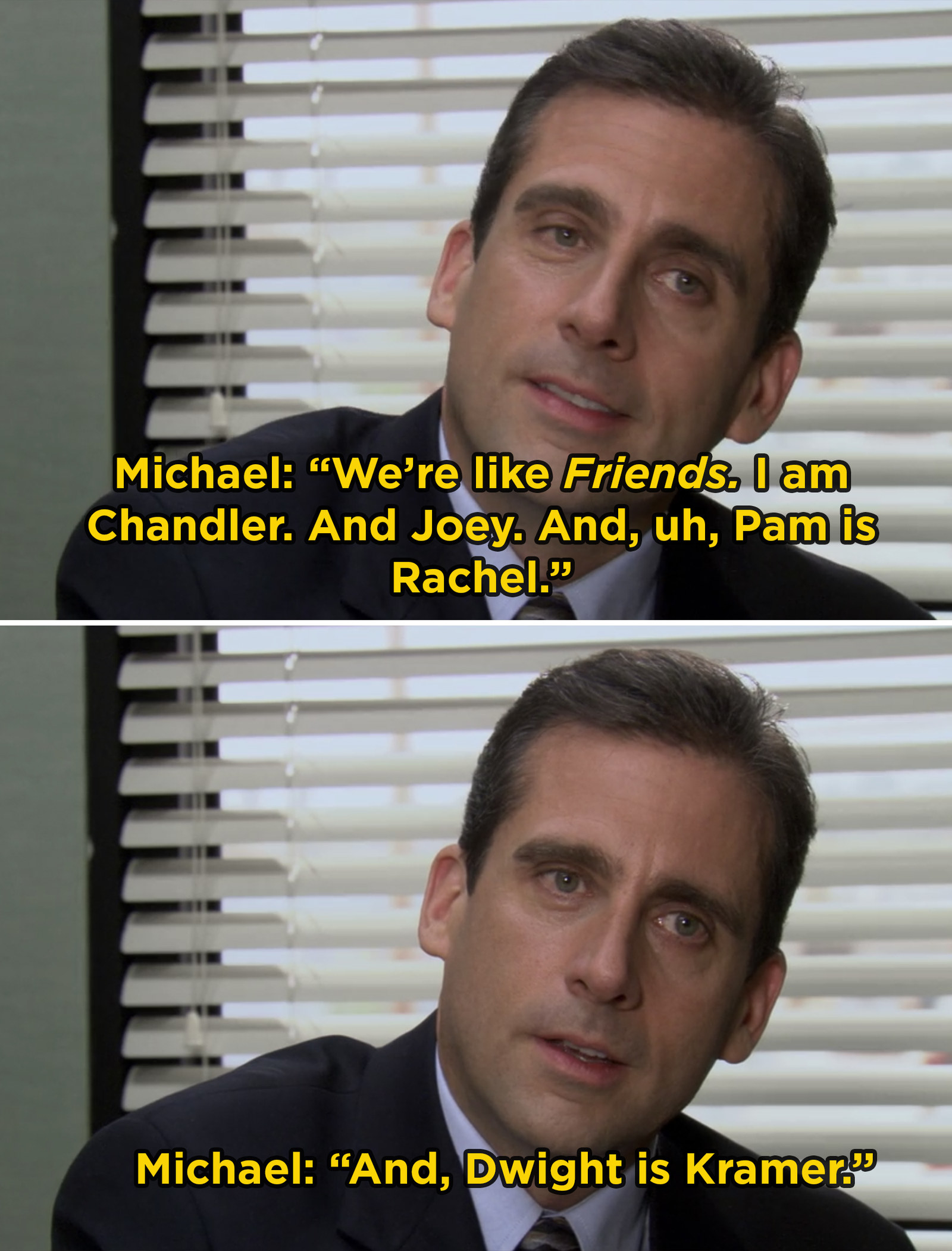 13.
In The Simpsons, when Homer's looking for a job, he thinks about working on Friends: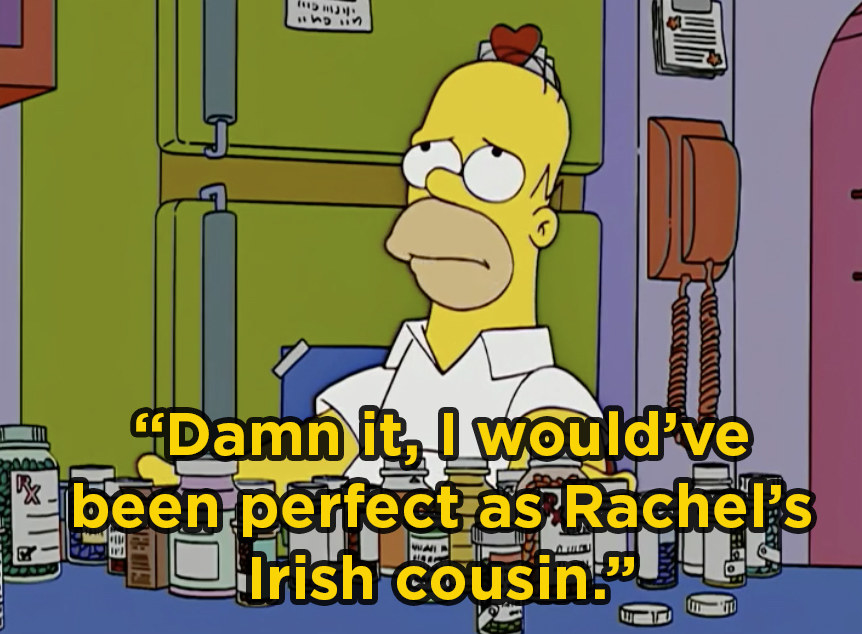 14.
Also in The Simpsons, Bart and Lisa are also forced to watch a primetime sitcom that features a coffee shop like Central Perk: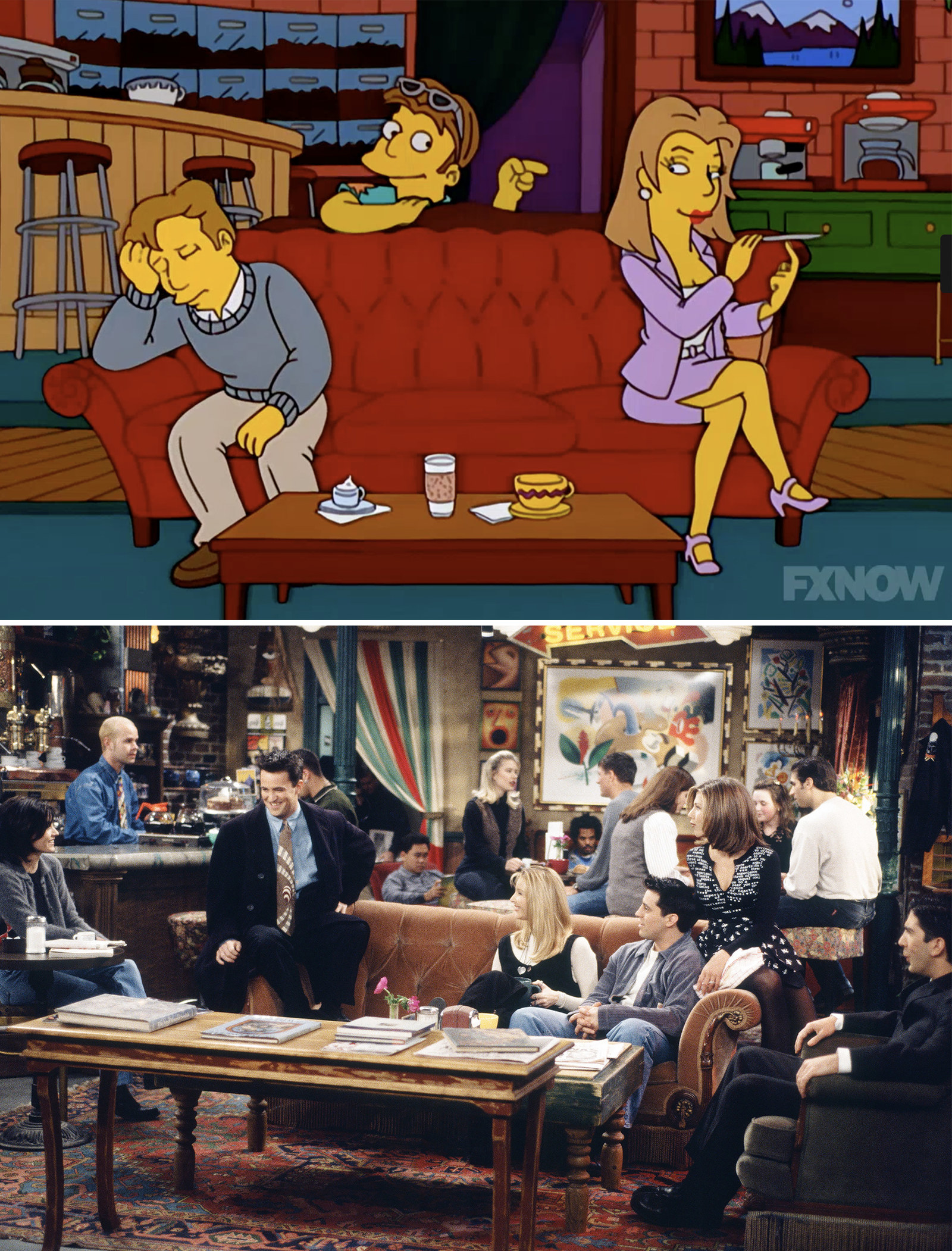 15.
In Mom, Christy says she's finally watching Friends — Anna Faris also guest-starred in Season 10 of Friends: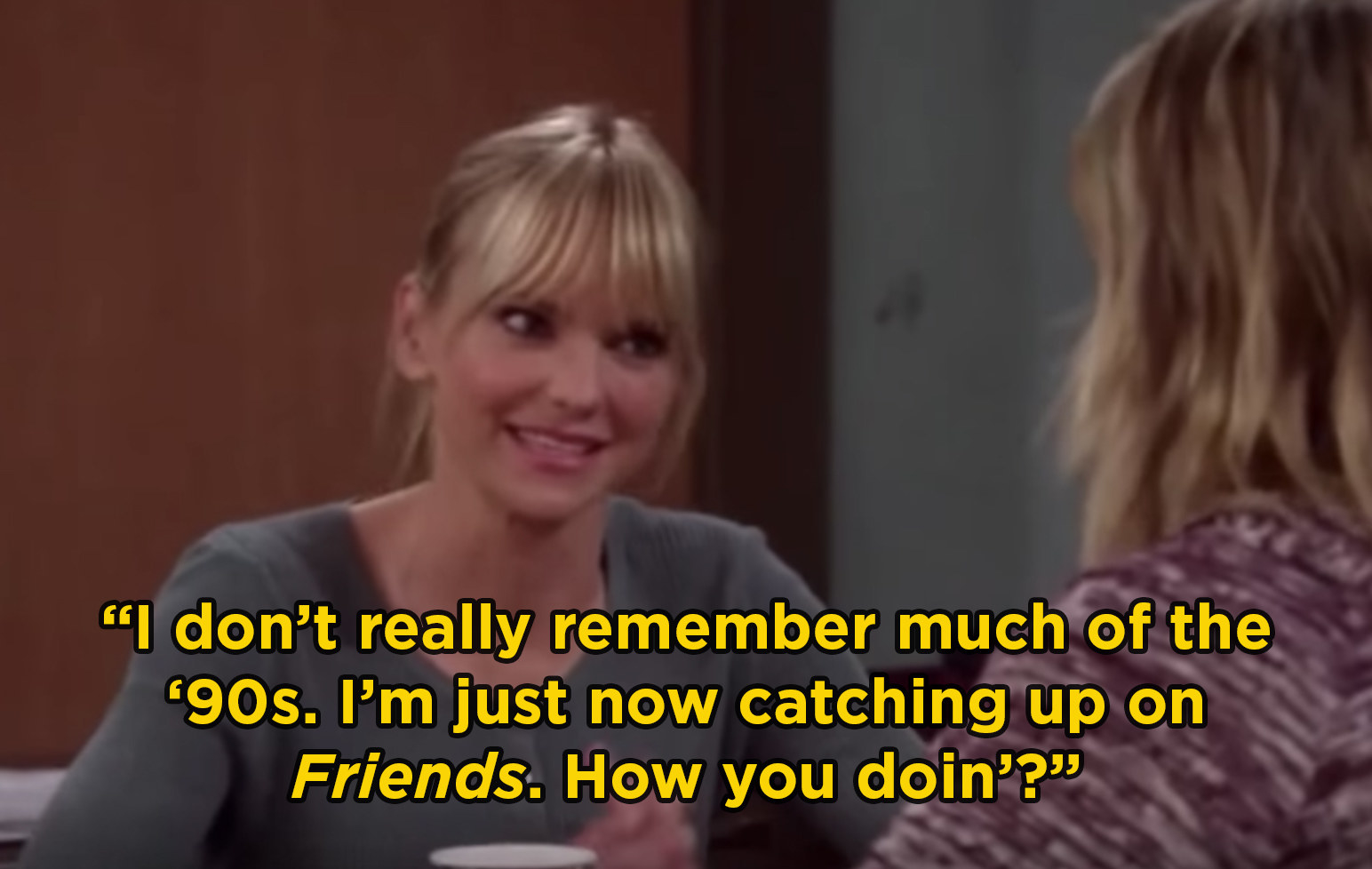 16.
In Supernatural, Dean hits on a girl in a diner by using Joey's iconic phrase, "How you doin'?"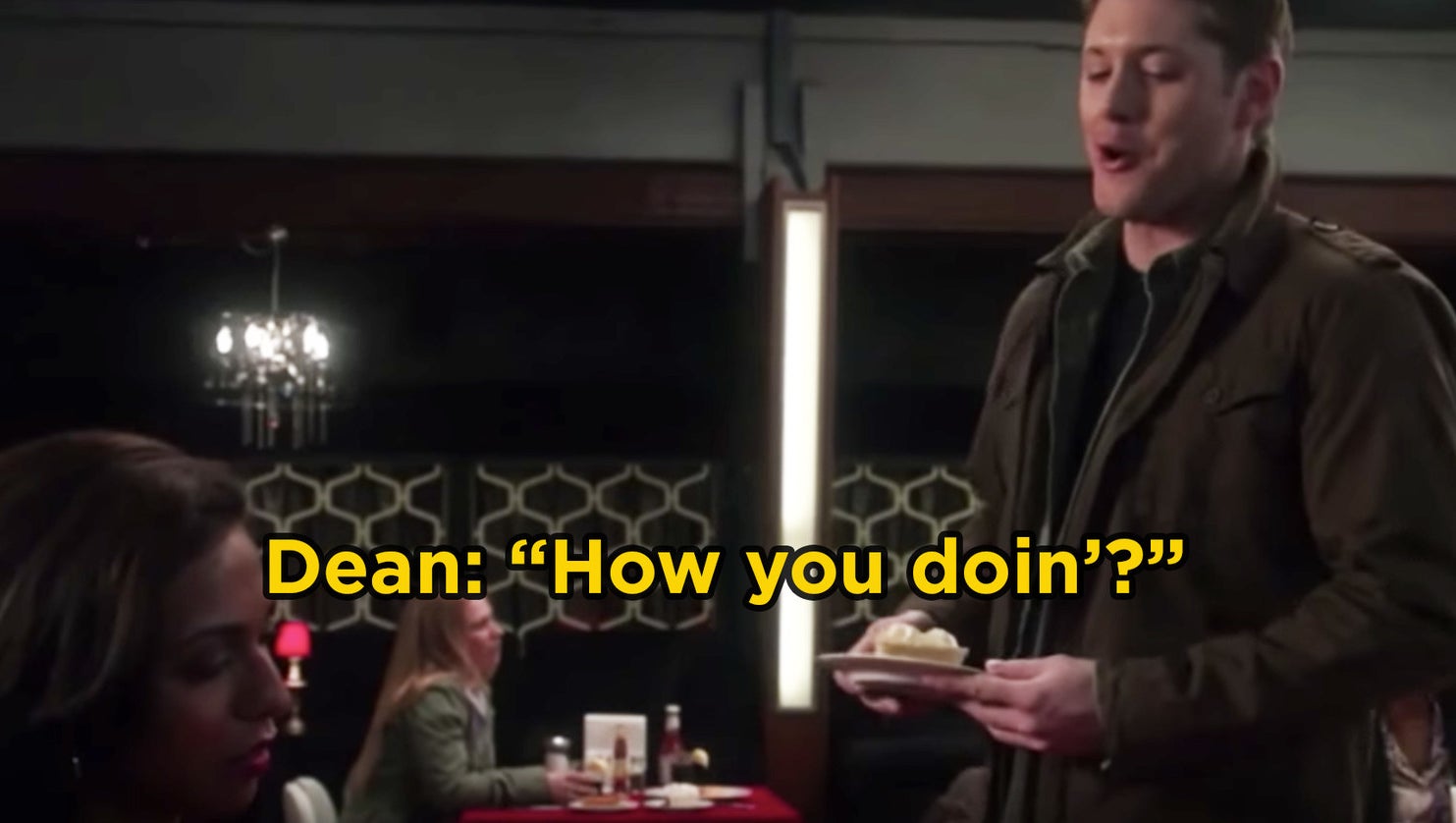 17.
In Community, Abed tells Annie that he never thought they were real friends, like Chandler and Phoebe: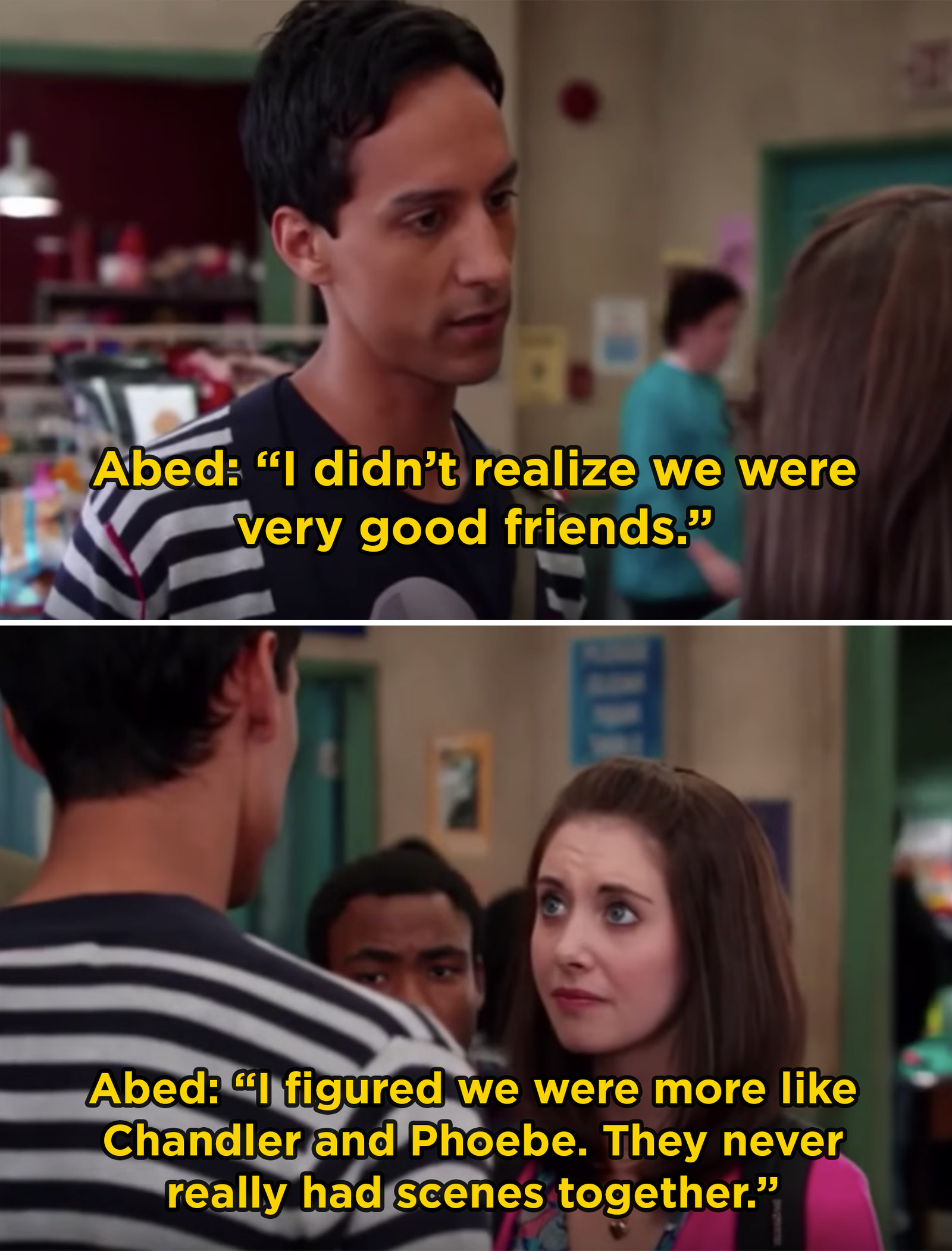 18.
In The Flash, Cisco pokes fun at Caitlin and Ronnie's relationship by comparing them to Ross and Rachel: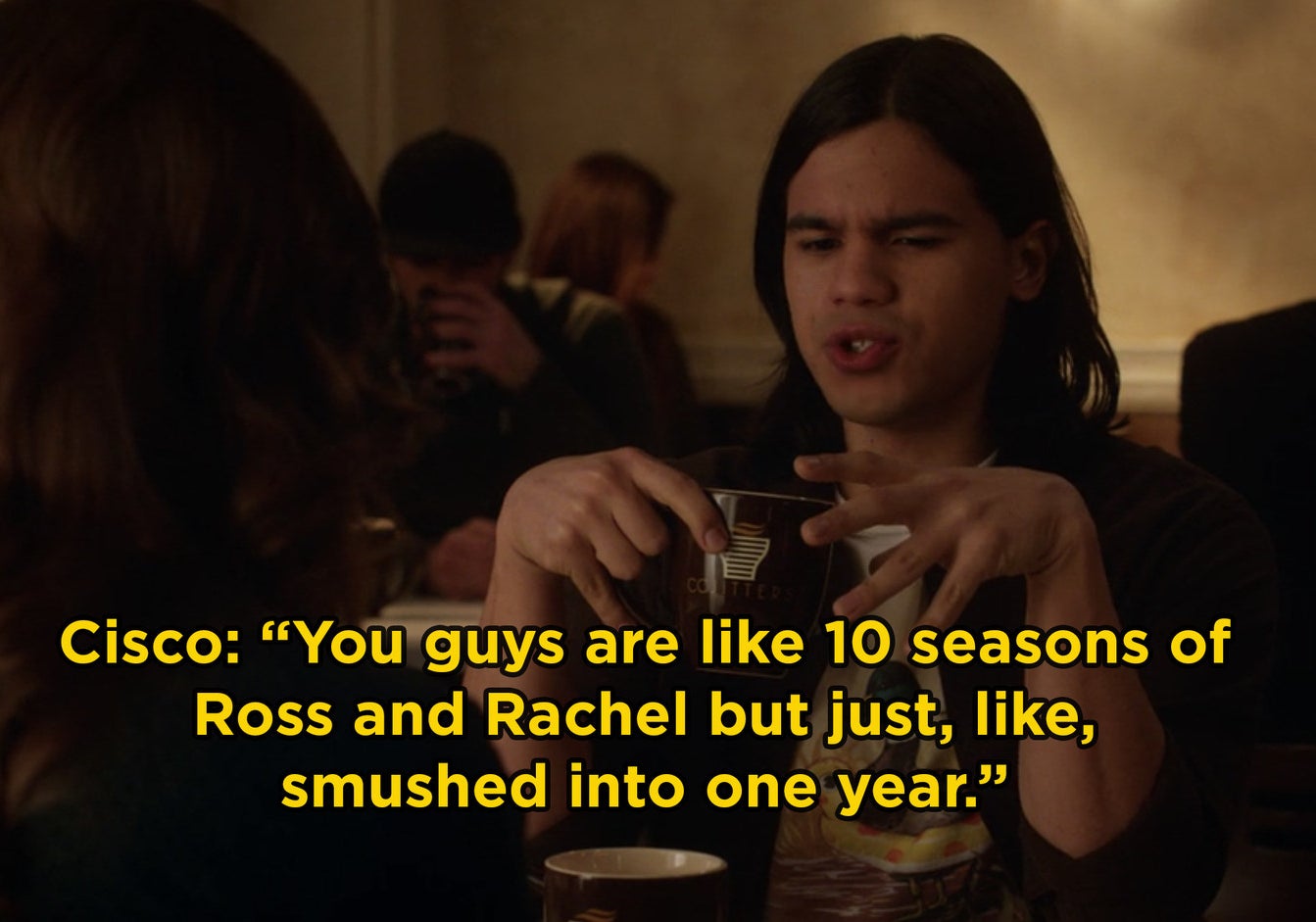 19.
Finally, there's an episode of 30 Rock entitled "The One With the Cast of 'Night Court'," which is a reference to all of the Friends episode titles. Jennifer Aniston also guest-starred in the episode: