At New York Comic-Con, Disney and Marvel imagineers and executives gathered together to discuss some pretty spectacular upcoming attractions at Disney Parks across the world.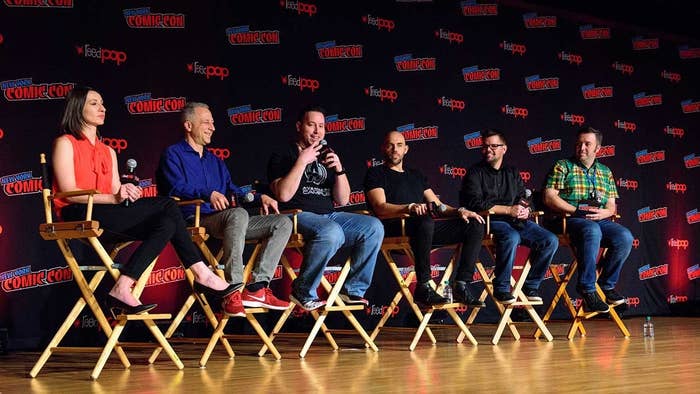 Here's everything Marvel that's happening at the Disney Parks and TBH, it's all pretty incredible:
1.
First, Avengers Campus will be the next big addition to Disneyland in California and the idea is to move Marvel "forward and create new adventures" for guests.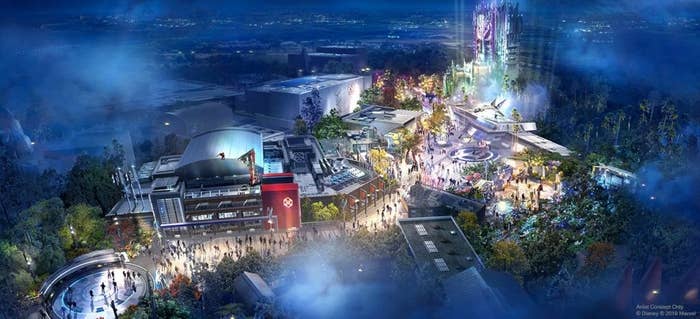 2.
Everything inside Avengers Campus will be "nothing like you've ever seen before" — Imagineers are navigating through 80+ years of Marvel stories to come up with new ideas.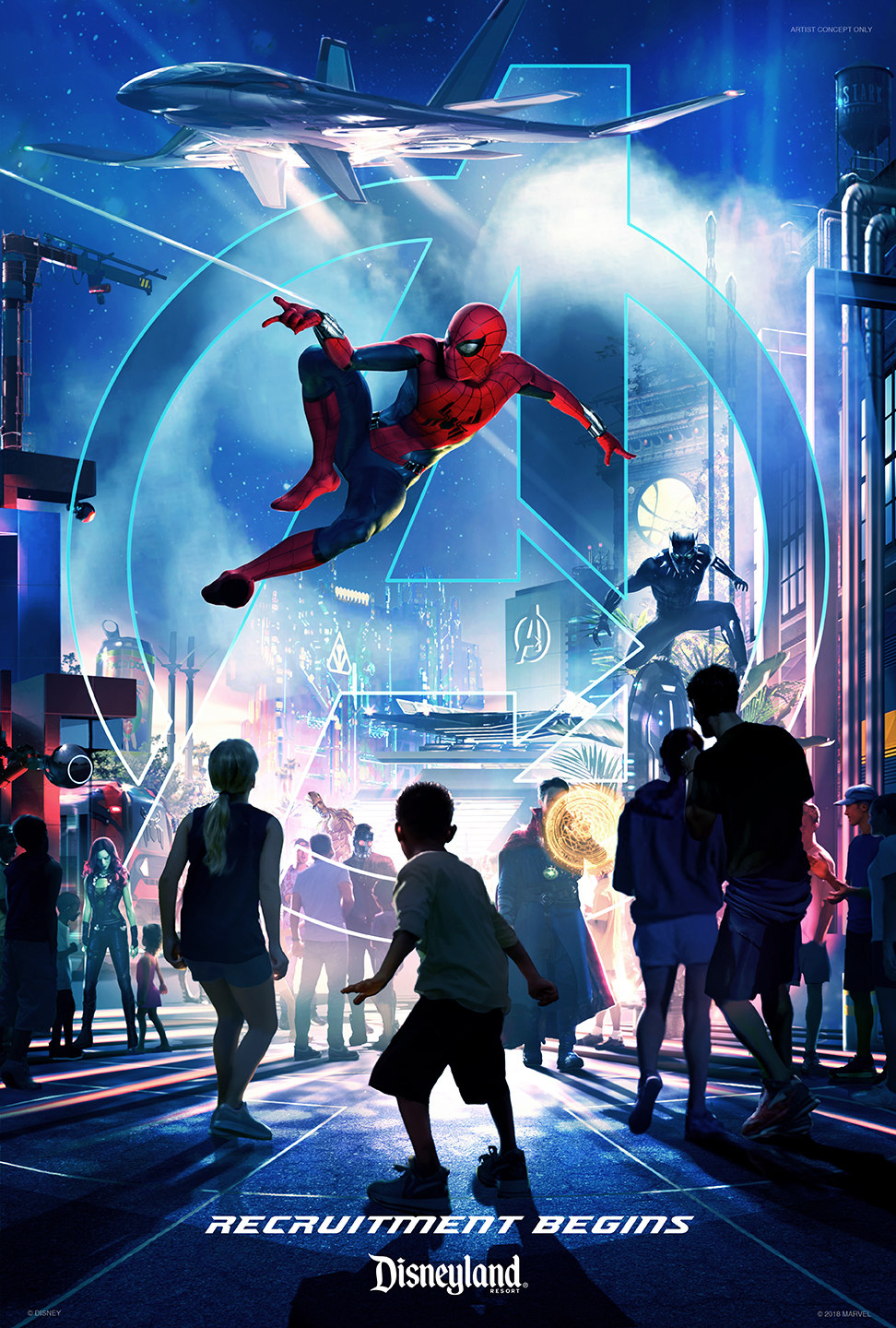 3.
The first attraction inside Avengers Campus will be W.E.B (Worldwide Engineering Brigade), which is a Spider-Man attraction — W.E.B is a Spider-Man organization that has been created exclusively for the parks.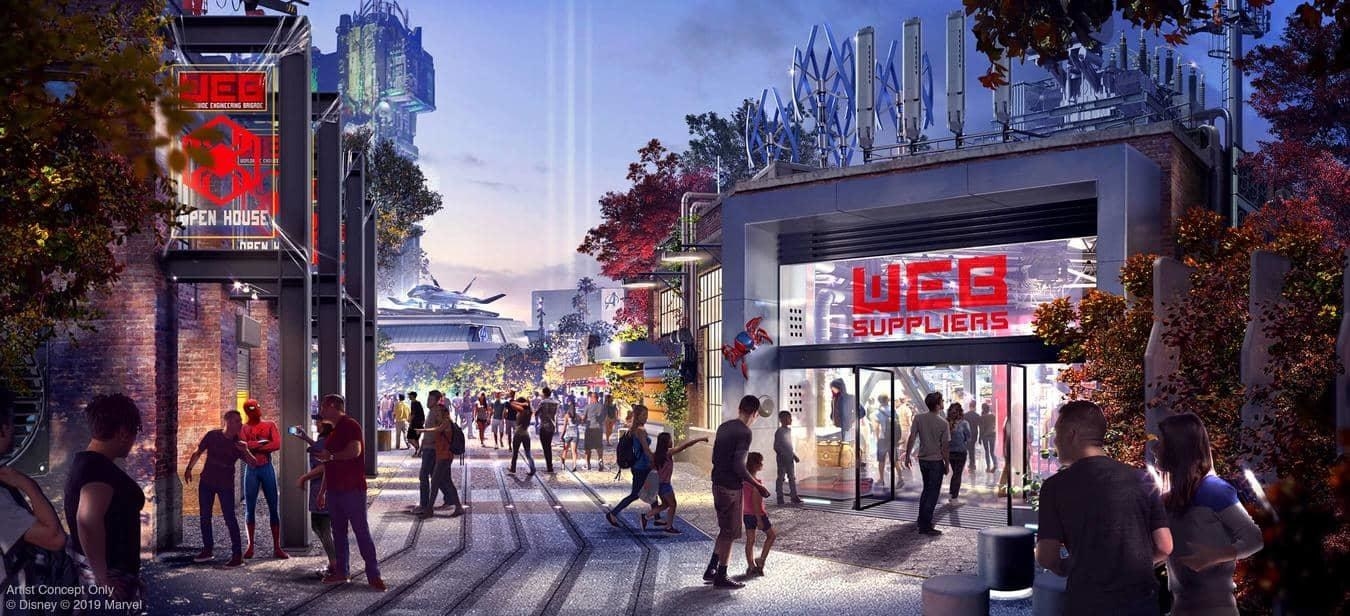 4.
Inside the Spider-Man ride, fans will help Spider-Man/Peter Parker clean up after his Spider Bots, which have replicated themselves and have escaped throughout the campus.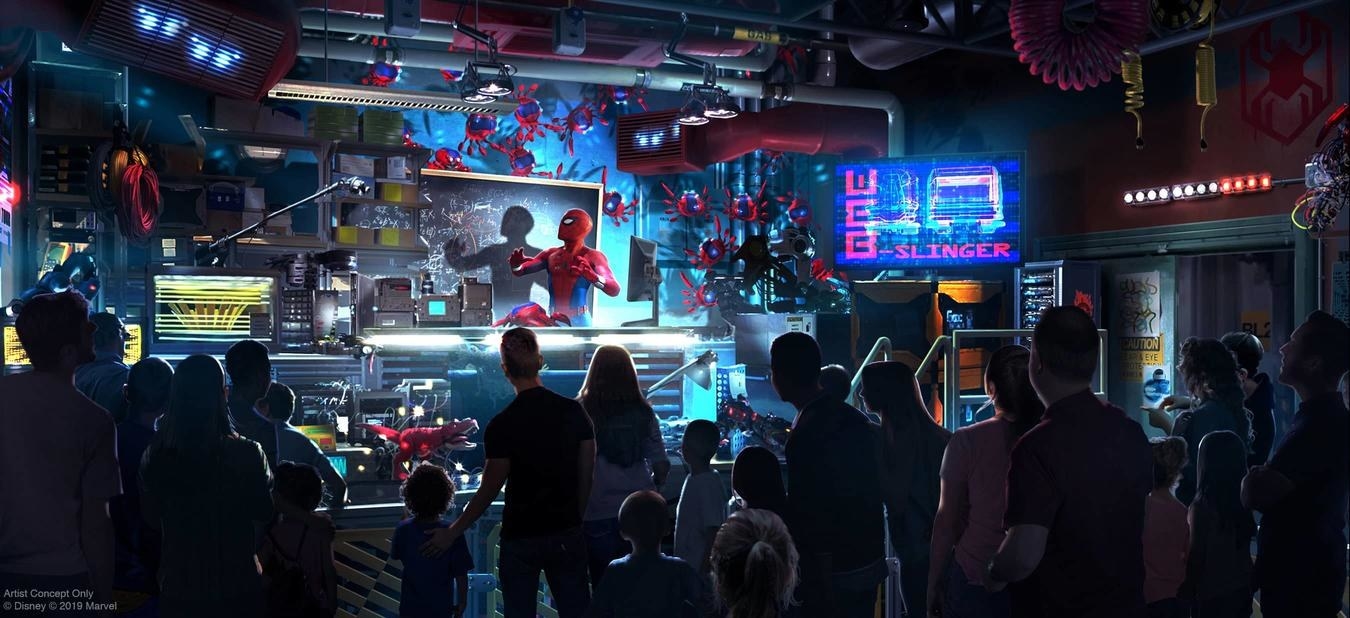 5.
The ride will allow park-goers to actually sling webs like Spider-Man in order to help him collect the Spider Bots.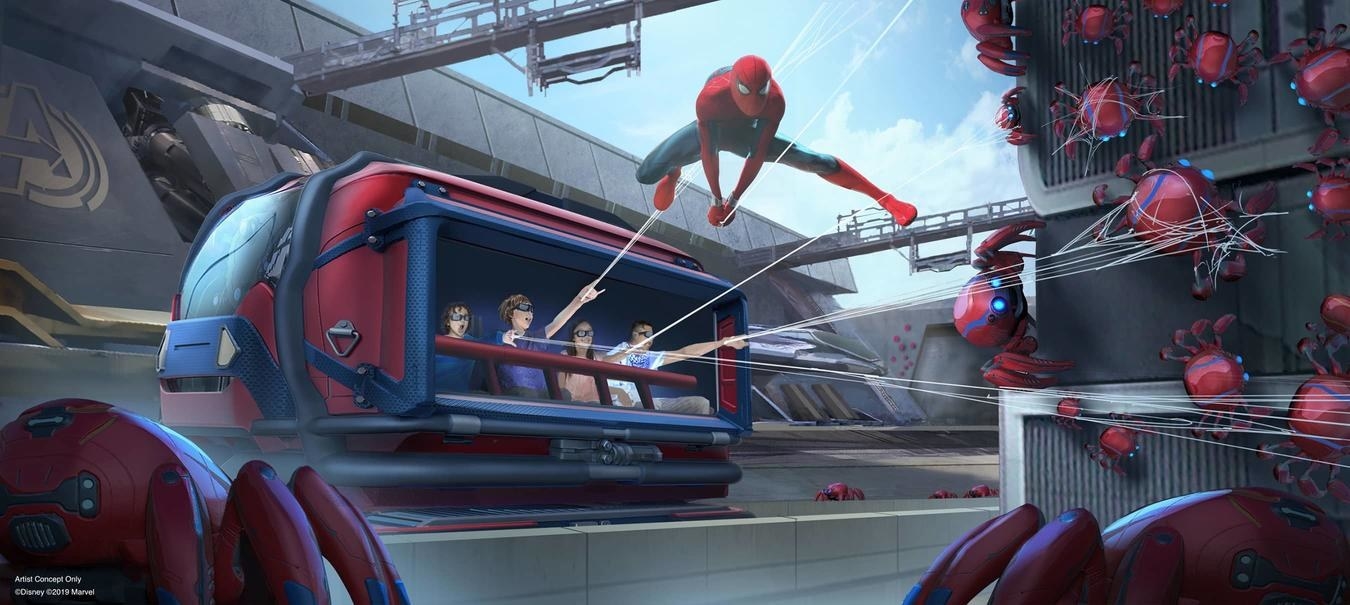 6.
Also, the Spider-Man that walks around the park will have an exclusive suit only seen in Disney Parks.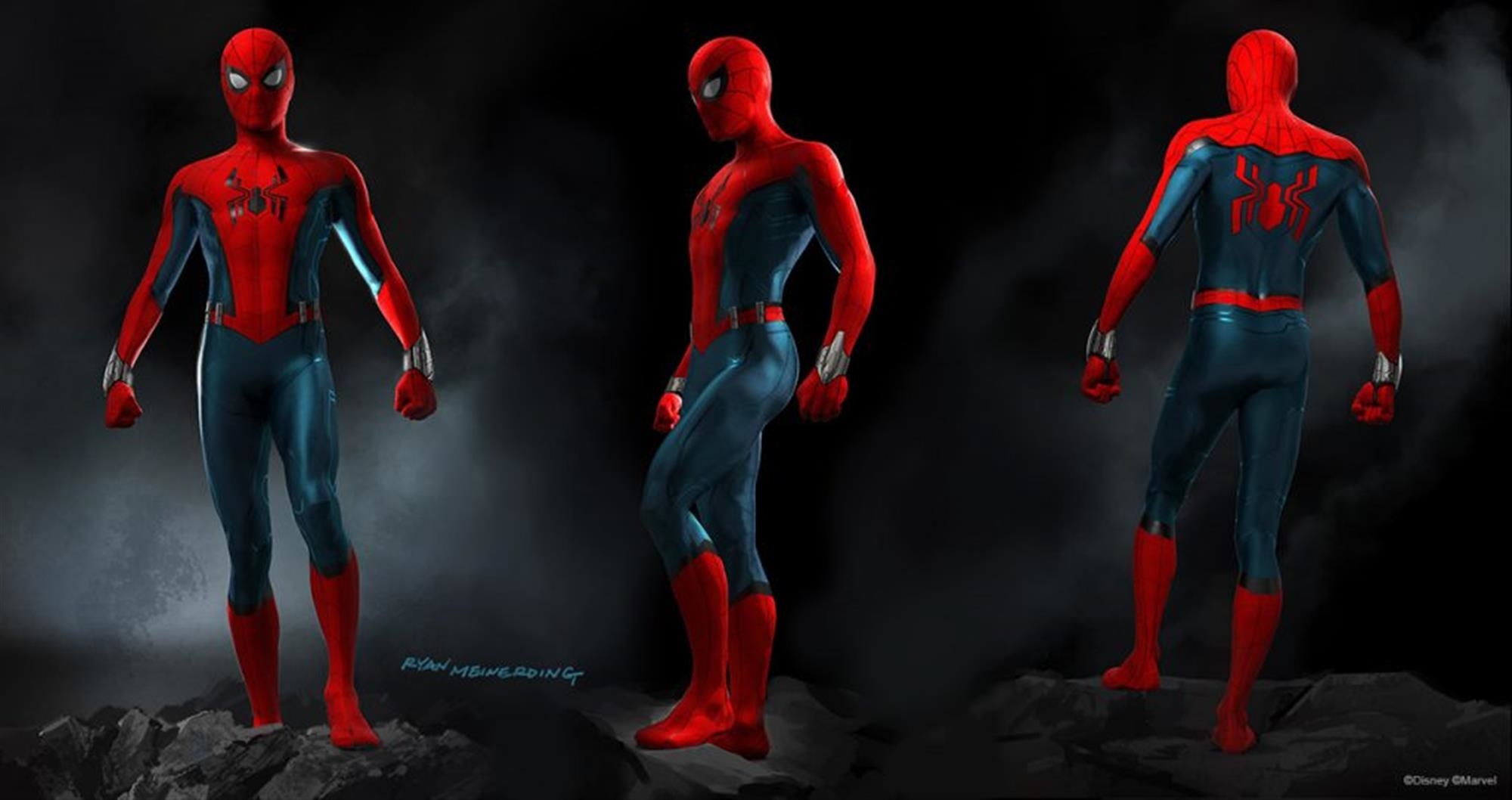 7.
Avengers Campus includes the remains of a Sanctum Sanctorum and fans will be able to "roam around in it" and meet Doctor Strange, who is trying to find new "practitioners of the mystical arts."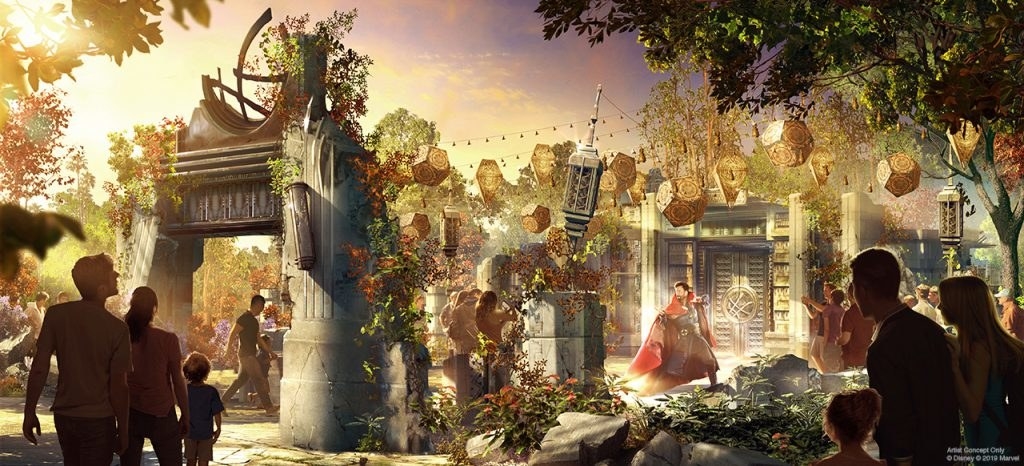 8.
In terms of food, Avengers Campus will feature "food that has been bombarded by Pym particles" — meaning, you're going to be able to get some GIANT snacks and drinks.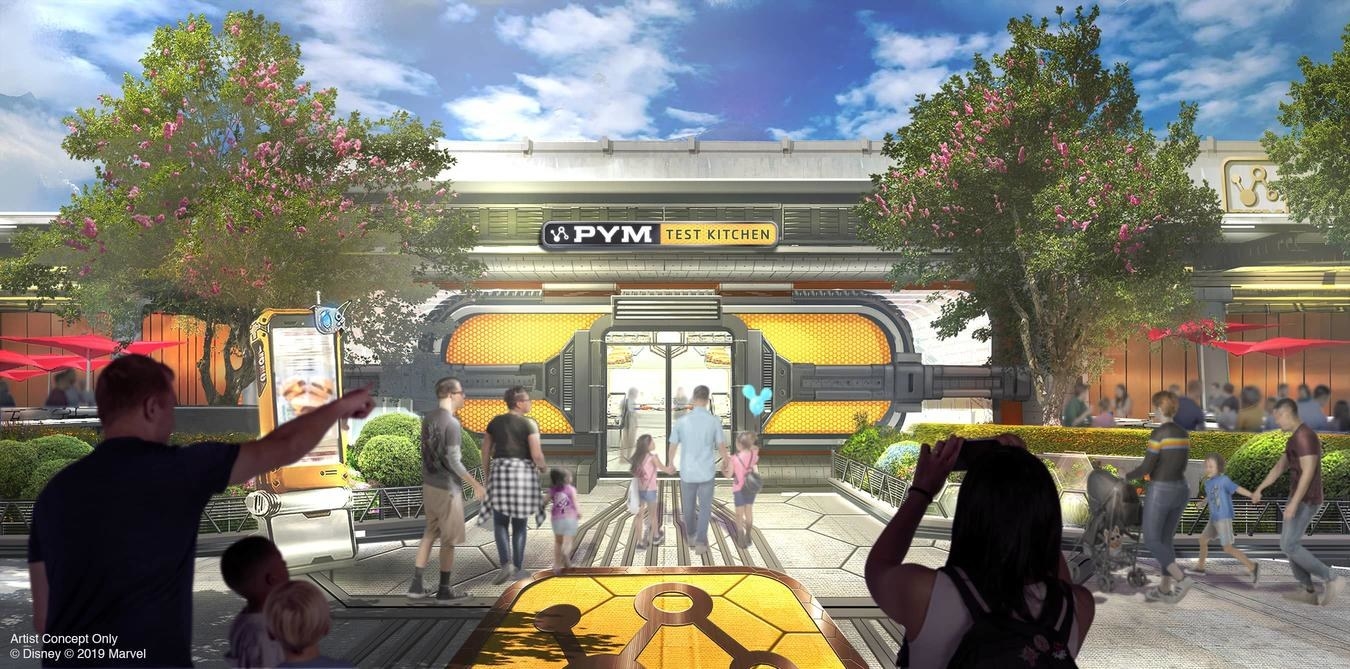 9.
Phase 2 of Avengers Campus will feature a ride where fans are sent on a mission in an Avengers quinjet alongside all of our favorite heroes.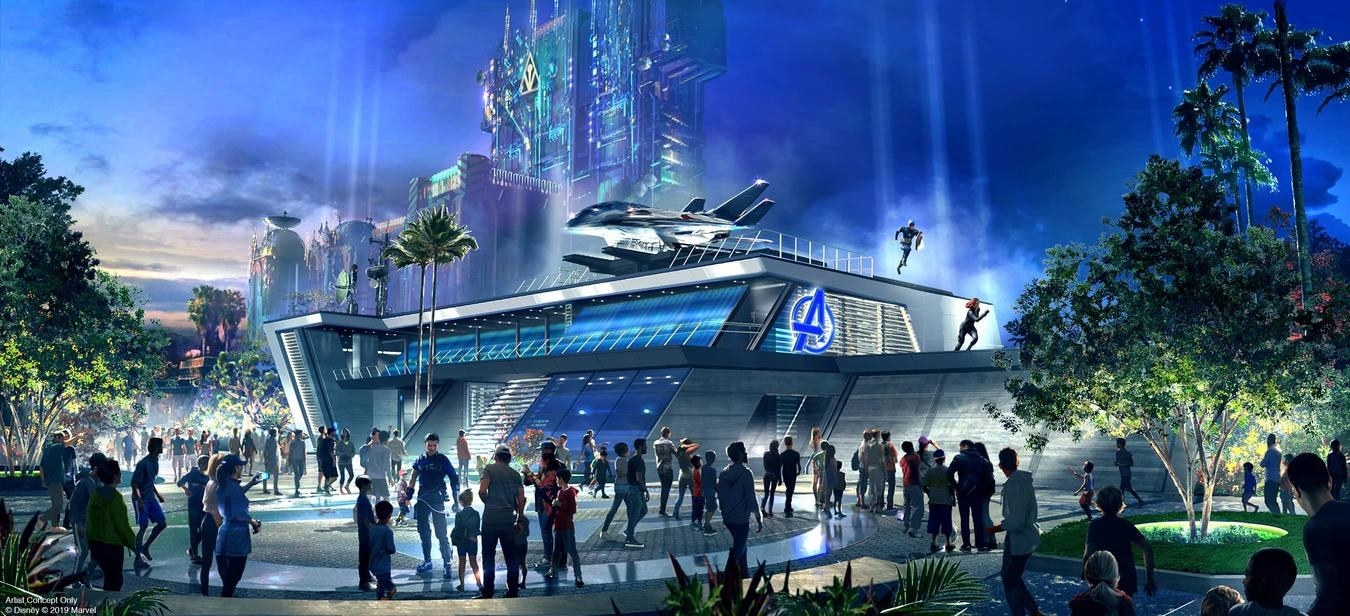 10.
And the Avengers quinjet ride will include "a whole new ride system" and was invented specifically for this upcoming attraction.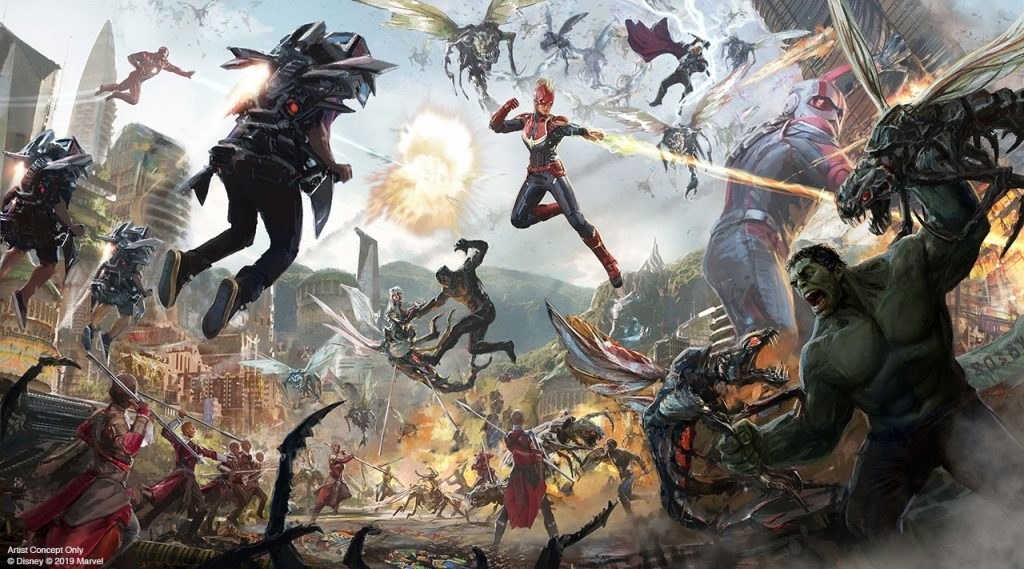 11.
Guardians of the Galaxy: Cosmic Rewind is currently being built in Disney World's Epcot and features a "brand new storytelling coaster" and the ride includes a reverse launch.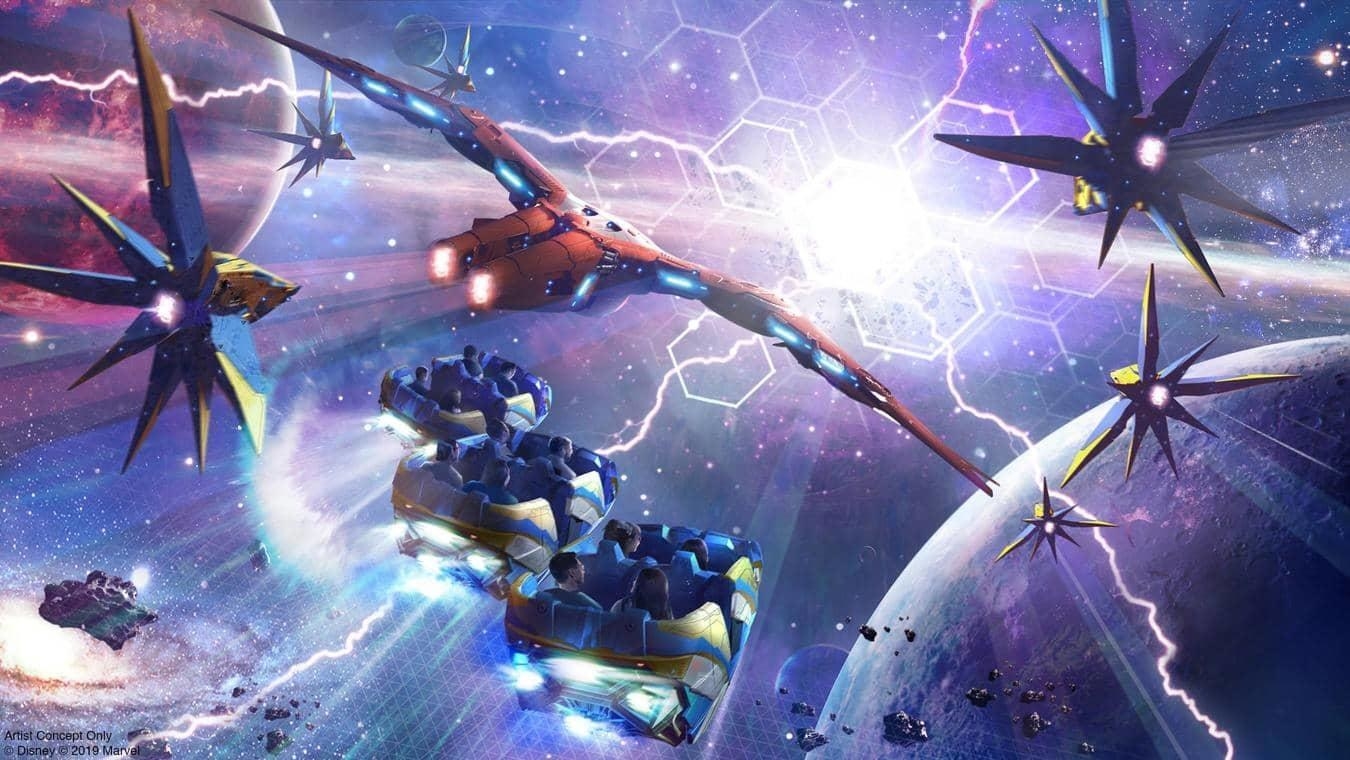 12.
At Disneyland Paris, the Hotel New York will be renovated to reflect the incredible history of Marvel comics and is now named the Hotel New York – The Art of Marvel.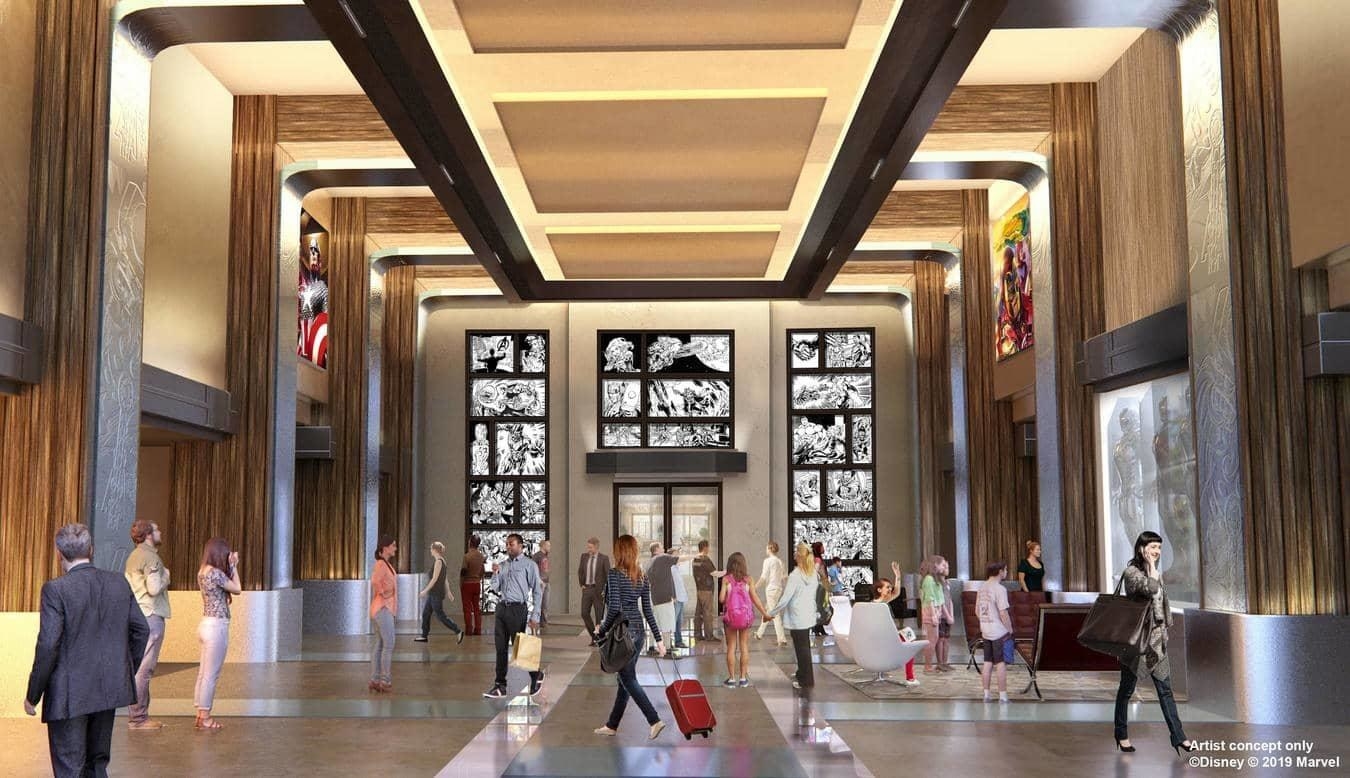 13.
The new focal point of the Hotel New York will be an extensive art collection that shows "a diversity of different styles of art that are representative of Marvel" — the hotel will house over 300 exclusive pieces of artwork.
14.
The Hotel New York will feature a Captain America floor as well as a giant Avengers battle mural in the convention center.
15.
The Downton Restaurant in the Hotel New York will feature "90 original pieces of unique artwork" and will show "a chronology of history within Marvel."
16.
All of the executive and standard rooms in the hotel feature comic book art that has been "stripped of all the type" so guests can see the artwork clearly — each room is very different so you will see different art each time you stay.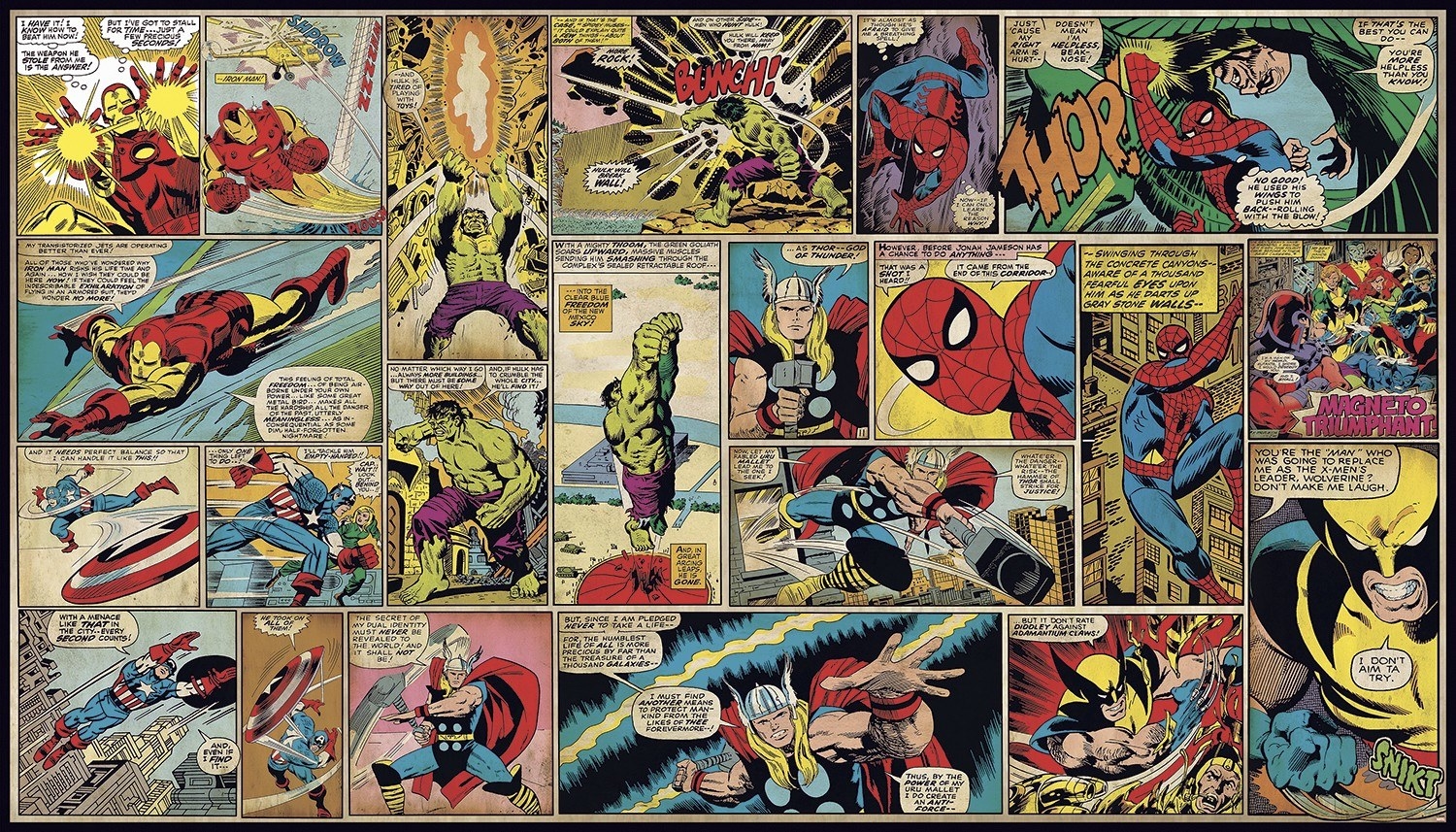 17.
Also, the Hotel New York will have three signature suites, one of them will be entirely devoted to Spider-Man.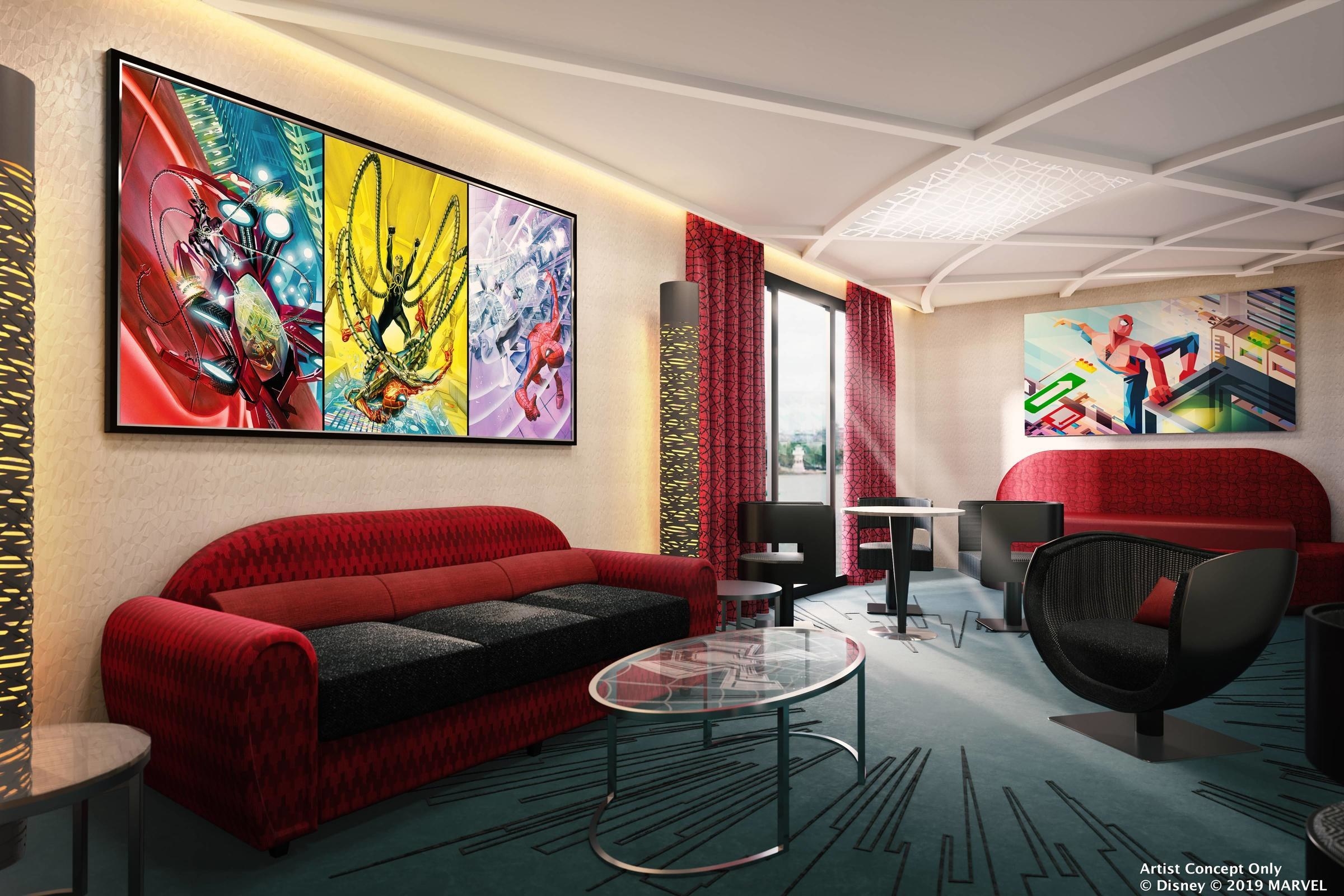 18.
Disneyland Paris also features an exclusive stage show called "Superheroes United," where the Avengers team up to "fight off Nebula and Thanos."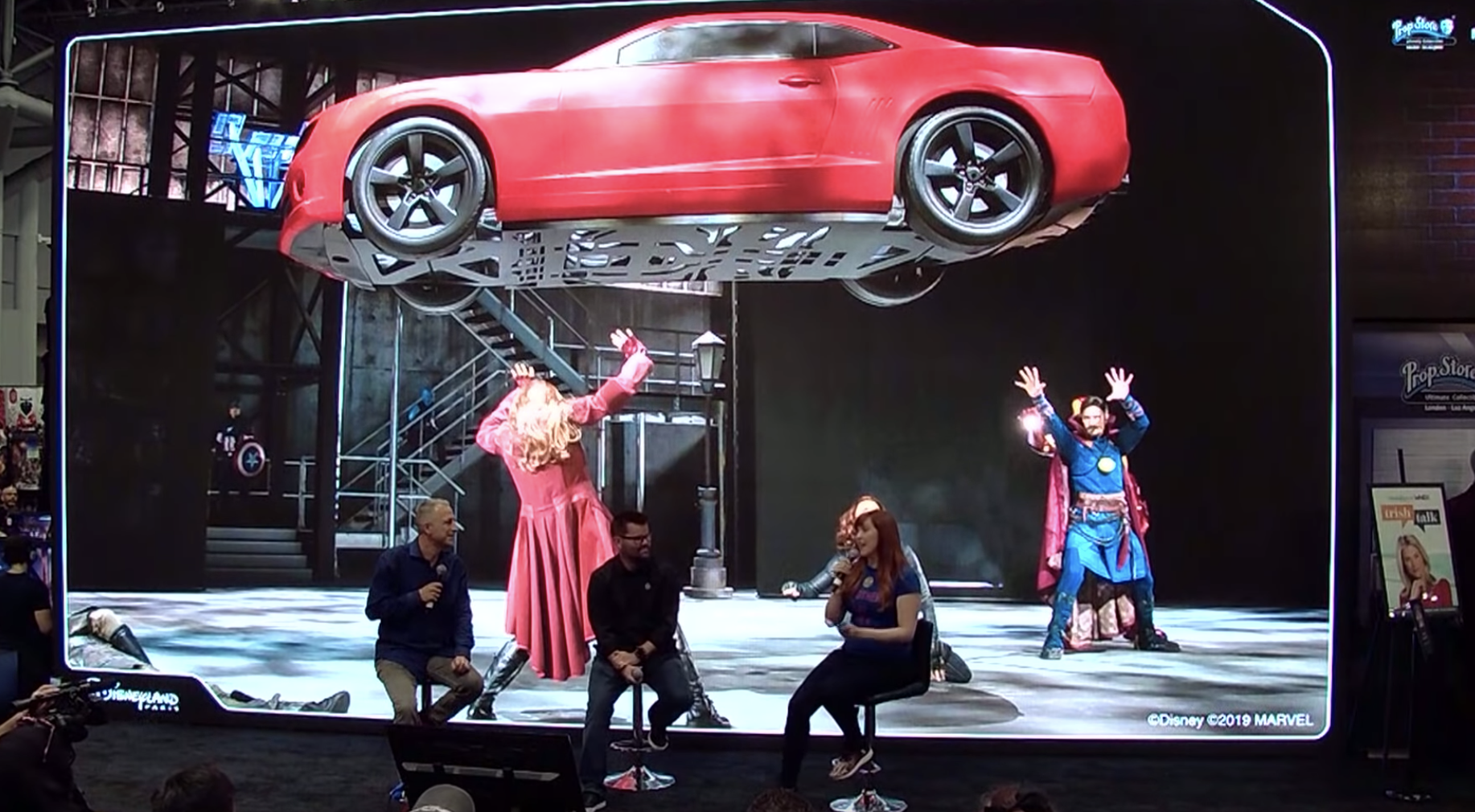 19.
Recently, Hong Kong Disneyland opened Ant-Man and the Wasp: Nano Battle, which is right next to Iron Man Experience — it's actually the first Disney ride that is directly connected to another.

20.
In fact, Paul Rudd and Evangeline Lilly filmed brand new footage for the ride and helped develop the story alongside director Peyton Reed.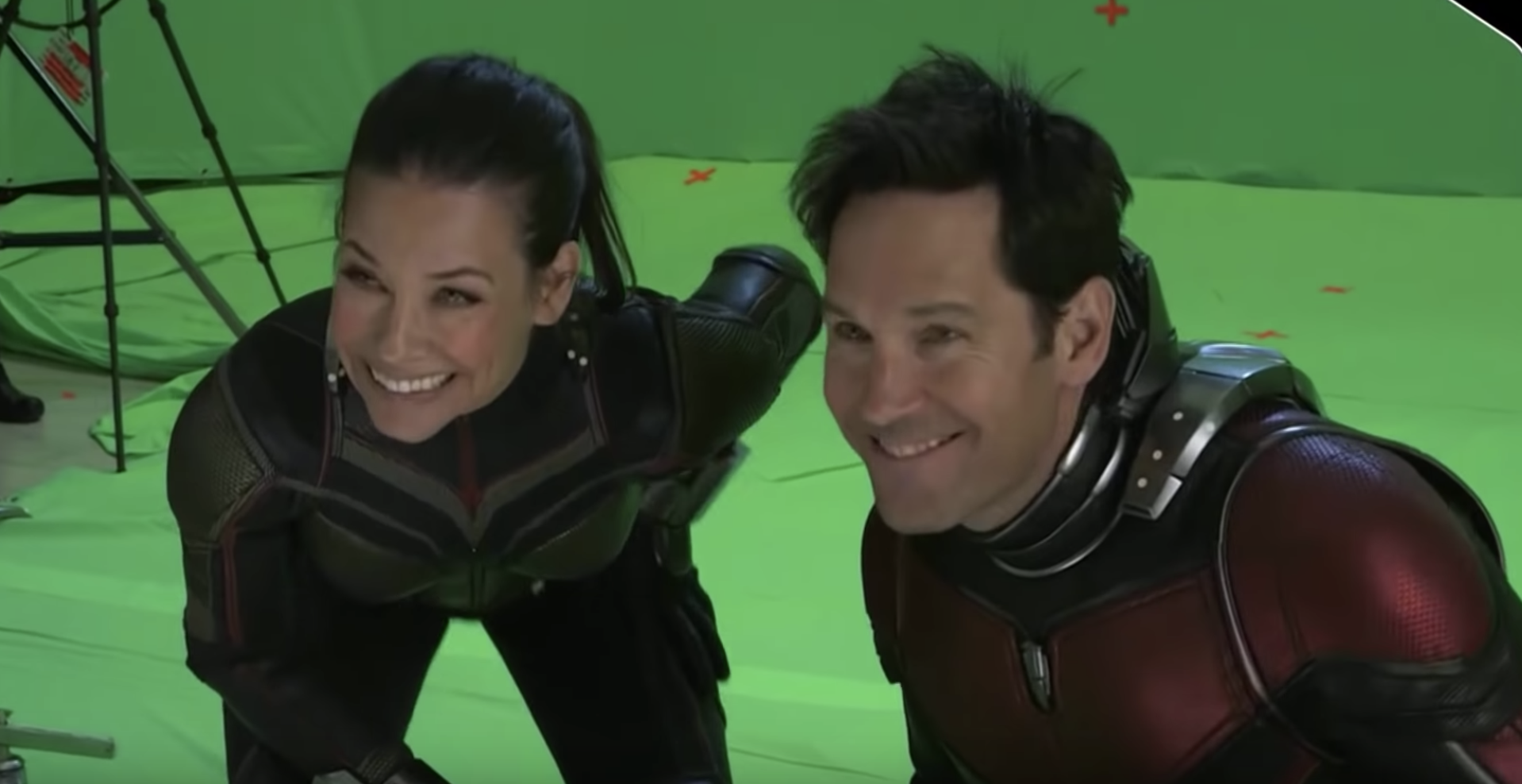 21.
And finally, the Dora Milaje and Captain Marvel are officially regular characters fans can meet at Disney Parks and on the Disney Cruise.