1.
First, before starring as Tyra Collette on Friday Night Lights, Adrianne Palicki appeared in the pilot as Sam's girlfriend, Jessica.
2.
Before playing Jason on The Good Place, Manny Jacinto appeared in Season 8 of Supernatural as a teenager who found a dead body.
3.
Solo: A Star Wars Story star Alden Ehrenreich's first acting role was in an episode of Supernatural. He played Ben Collins, the older brother of one of the Wendigo's victims in Season 1.
4.
Also, Glee star Cory Monteith appeared in the same episode as Alden. Cory played Gary, a friend of Ben's brother.
5.
Before playing Randall Pearson on This Is Us, Sterling K. Brown appeared in several episodes of Supernatural as vampire hunter Gordon Walker.
6.
In the same episode as Sterling, Buffy the Vampire Slayer star Amber Benson appeared as the vampire Lenore.
7.
Buffy the Vampire Slayer stars James Marsters and Charisma Carpenter reunited for an episode where they played married witches.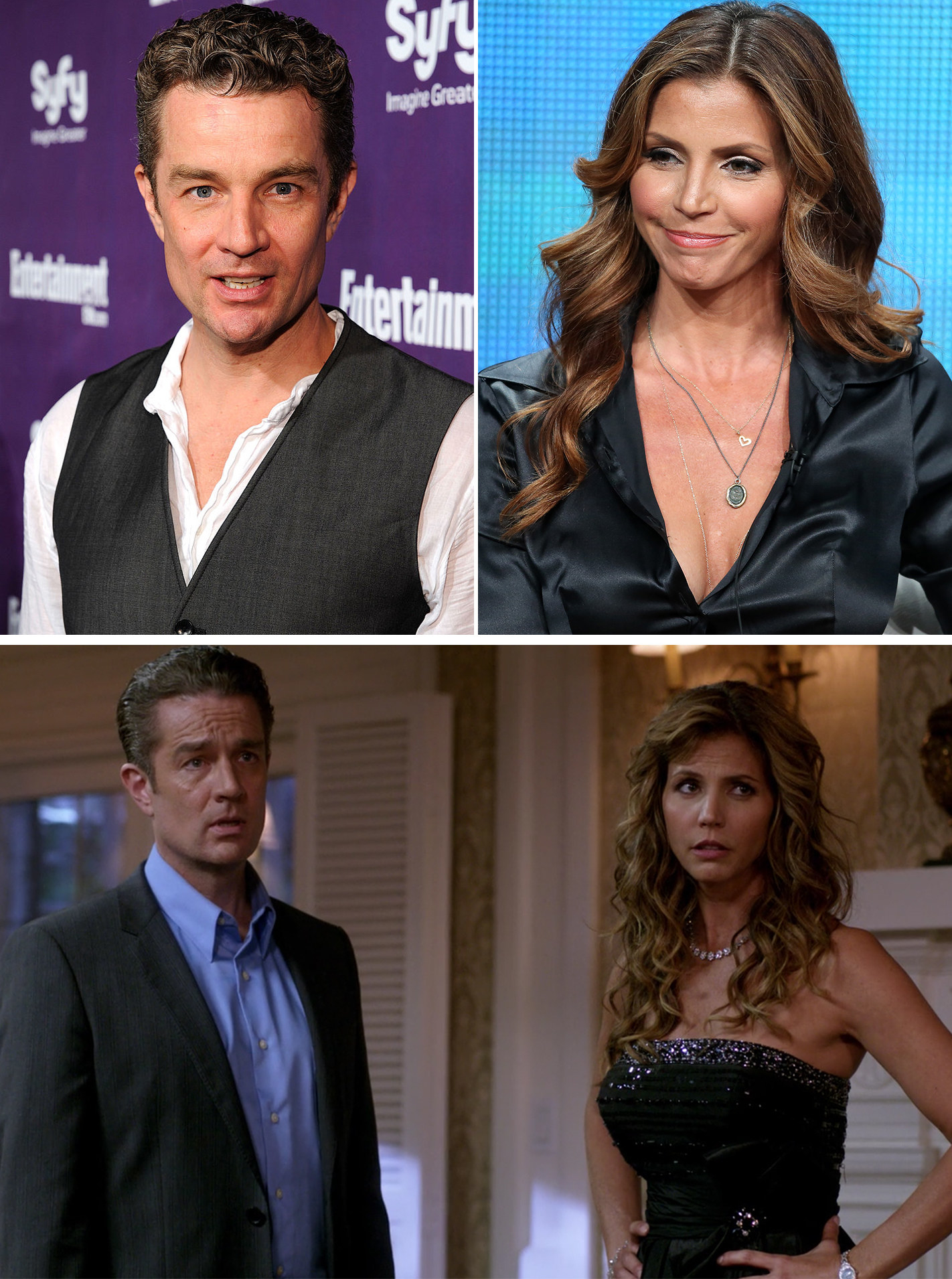 8.
Angel and The Gifted star Amy Acker guest-starred in Season 1 as Andrea, a widow who was being haunted by a spirit.
9.
The Vampire Diaries star Candice King appeared as Amanda, a girl that had a crush on Dean in high school.
10.
Before Gossip Girl and Arrow, Katie Cassidy played Ruby, a demon who wanted to help free Lucifer.
11.
Stranger Things star Finn Wolfhard played a boy whose babysitter ended up being a murderer in Season 11.
12.
Before playing Maggie on The Walking Dead, Lauren Cohan appeared in several episodes of Supernatural as Bela Talbot, a con-artist and thief.
13.
In fact, Riverdale star Tiera Skovbye portrayed teenage Bela in a later episode.
14.
Pretty Little Liars star Ashley Benson played Tracy Davis, a 600-year-old witch who wanted to raise a demon from hell in Season 4.
15.
Also, Baby Daddy star Jean-Luc Bilodeau appeared in the same episode as Ashley. He played Justin, a high school student.
16.
Grey's Anatomy star Sarah Drew guest-starred in an episode as Nora, a witch who wanted to help Gary Frankle collect the bounty on Dean's head.
17.
Before starring in Scandal, Bellamy Young appeared as Sarah, Nick's wife who is killed by a demon.
18.
One Tree Hill star and Jensen Ackles's wife IRL Danneel Ackles guest-starred in several episodes as the angel Anael.
19.
During Season 5, Paris Hilton guest-starred as a forest god who was later killed by Sam.
20.
Long before starring in Hamilton, Leslie Odom Jr. played a crossroads demon in Season 7.
21.
Before playing Sweet Pea on Riverdale, Jordan Connor appeared as a fake demon version of Sam in Season 8.
22.
Also, Riverdale star Drew Ray Tanner played a teenager who was killed by a monster in Season 11.
23.
Wynonna Earp star Melanie Scrofano appeared in Season 2 as Near-Dead Girl.
24.
Long before starring in 13 Reasons Why, Dylan Minnette appeared on Supernatural as a young boy who moved into a haunted house with his family.
25.
Friday Night Lights and Hidden Figures star Aldis Hodge played Jake Talley, a US Army soldier who had enhanced strength and speed.
26.
During Season 9, Snooki played the crossroads demon version of herself.
27.
Veep star Gary Cole guest-starred as a producer on the movie Hell Raiser II.
28.
Veronica Mars and iZombie star Jason Dohring appeared in Season 7 as Chronos, the god of time.
29.
Chicago P.D. star Tracy Spiridakos played a nurse during Season 3 — in fact, this was her first acting role.
30.
Before playing Octavia Blake on The 100, Marie Avgeropoulos appeared as Taylor, a student who was killed by the spirit of a bully at Sam and Dean's old school.
31.
And finally, Freddie Krueger himself Robert Englund guest-starred in an episode as Dr. Robert, a friend of John Winchester.
There are 300 episodes of this show, so obviously we couldn't include everyone. So, which celebs have you spotted in an episode?