Brie Larson Had Her Captain Marvel Stunt Doubles Accept Her MTV Movie & TV Award And It's Amazing
"They are the living embodiment of Captain Marvel."
Last night at the MTV Movie & TV Awards, Brie Larson took home the award for Best Fight for her work in Captain Marvel.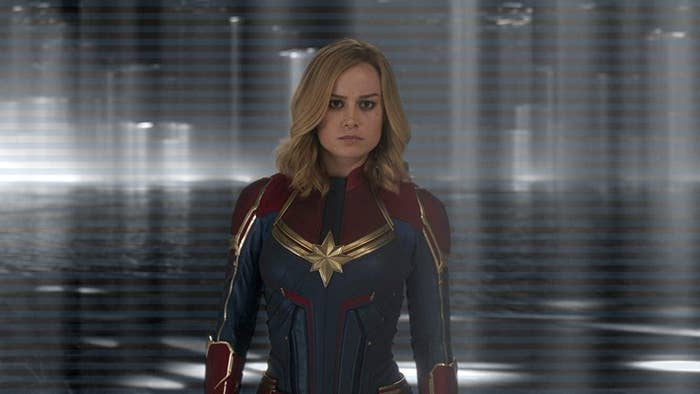 While all of the fight scenes in Captain Marvel are badass, she specifically won for the iconic scene when Carol and Minn-Erva (Gemma Chan) fight while No Doubt's "Just a Girl" plays.
Brie ended up bringing her Captain Marvel stunt doubles, Joanna Bennett and Renae Moneymaker, onstage to accept the award.
Brie introduced the duo, saying, "I could not have made this film without them. They are really the baseline of who she is. They are the living embodiment of Captain Marvel."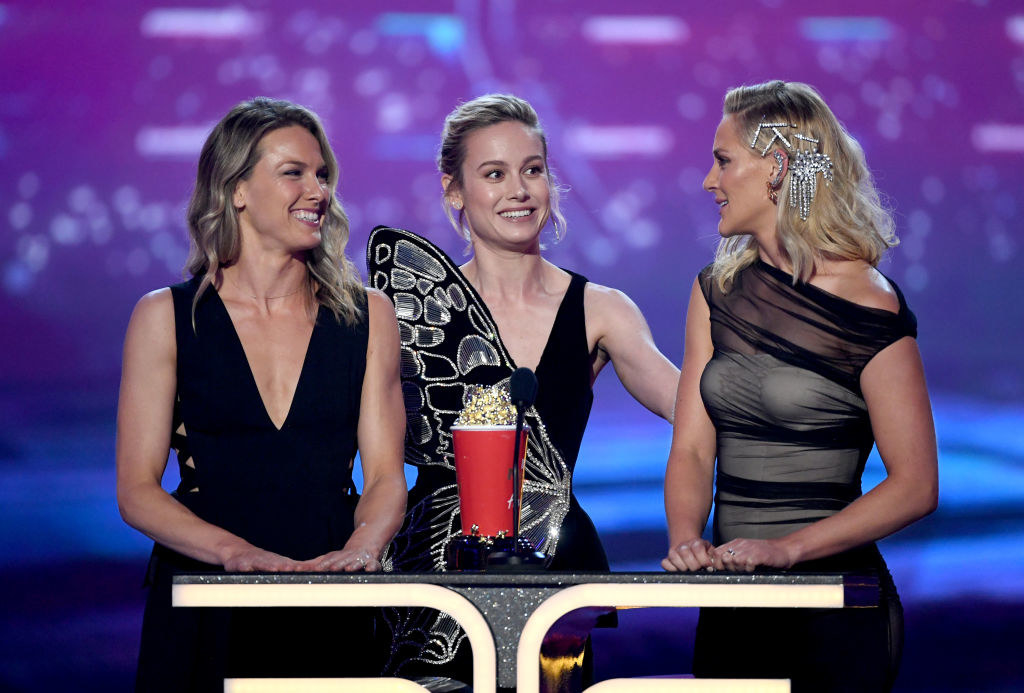 Brie then stepped aside and let Joanna and Renae give the acceptance speech.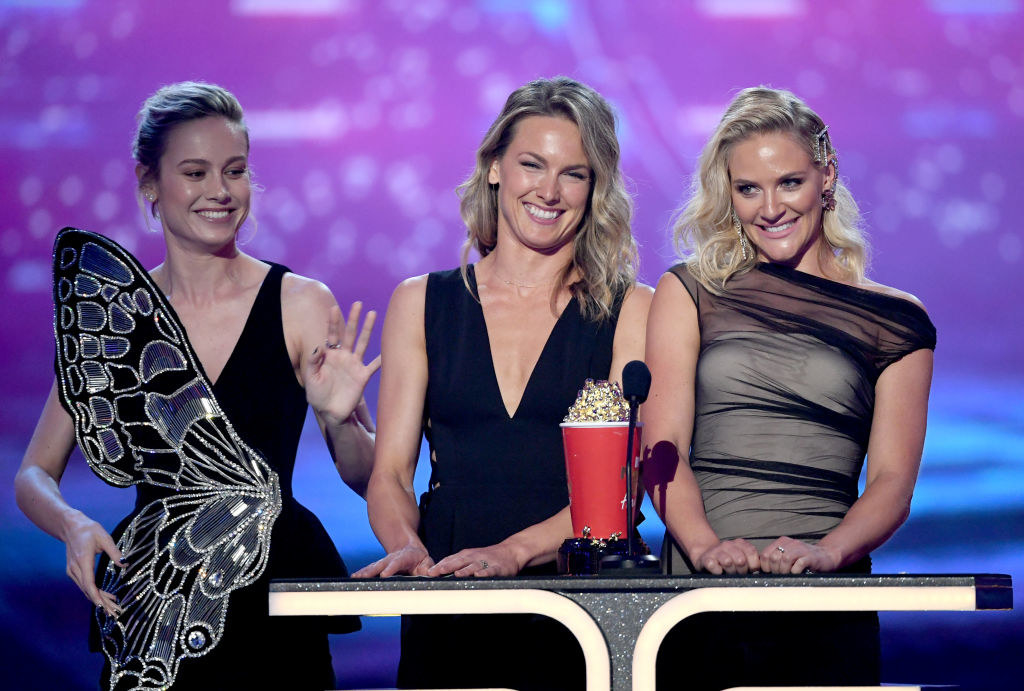 Joanna started her and Renae's speech, saying, "It was just so exciting to be a part of bringing such a strong female character to life and to be able to do it together."
Renae revealed that she and Joanna actually grew up together and dreamed of being just like Lara Croft and G.I. Jane.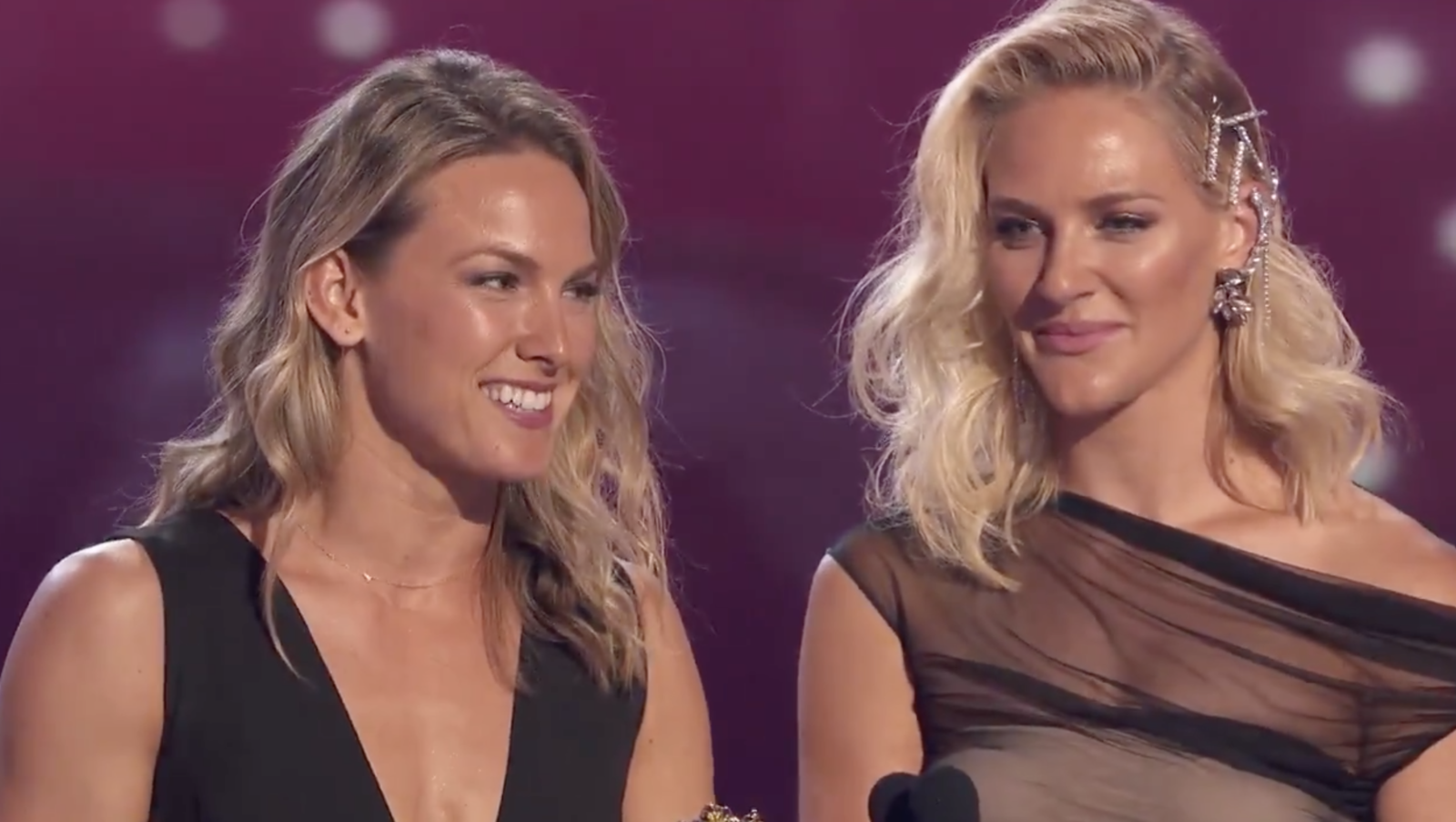 She said, "It's a real honor to be a part of this character and hopefully pass along some of that inspiration and strength that those iconic women brought to us."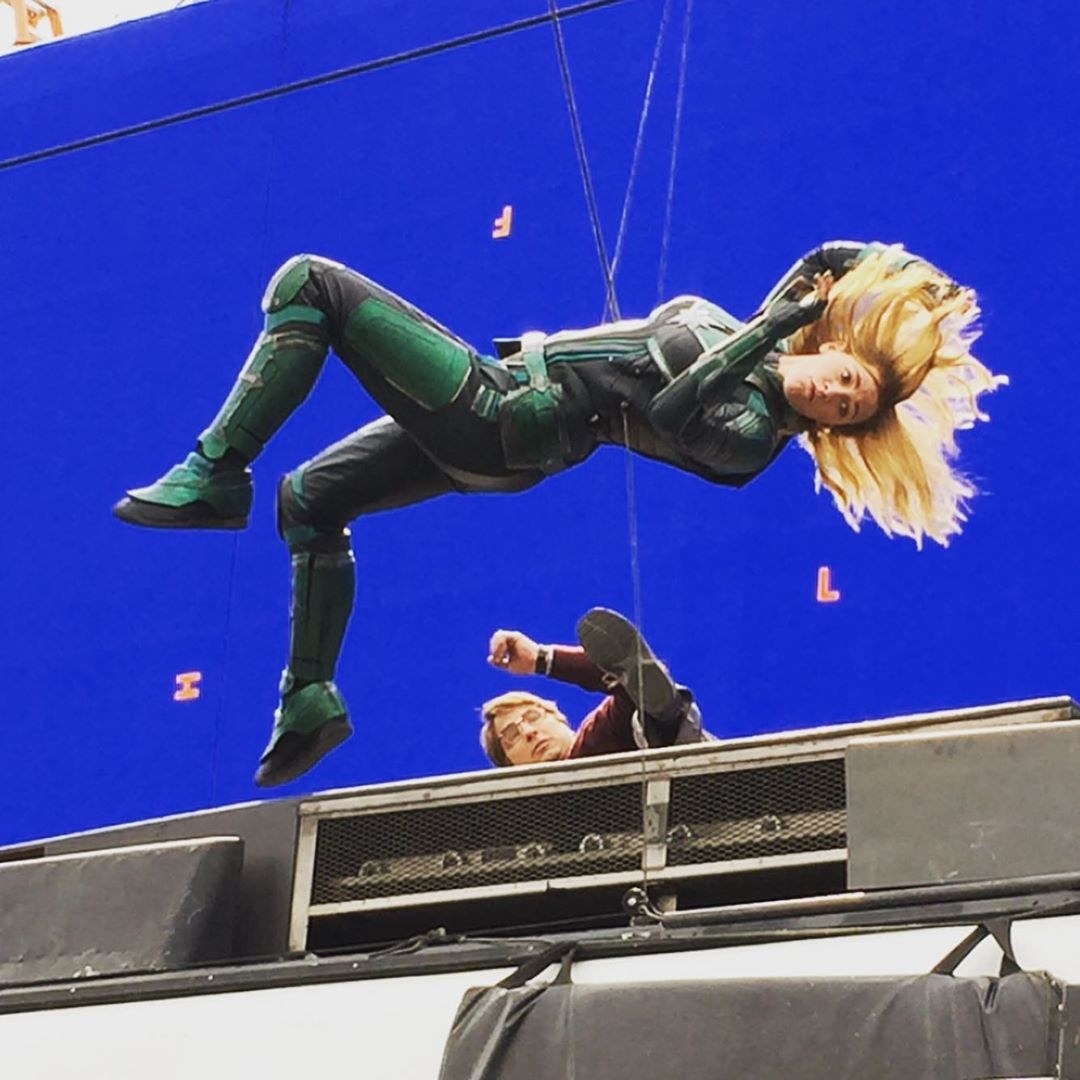 Joanna and Renae ended their acceptance speech by thanking Brie for acknowledging their role in the film and the work of stunt doubles in general, which is often overlooked.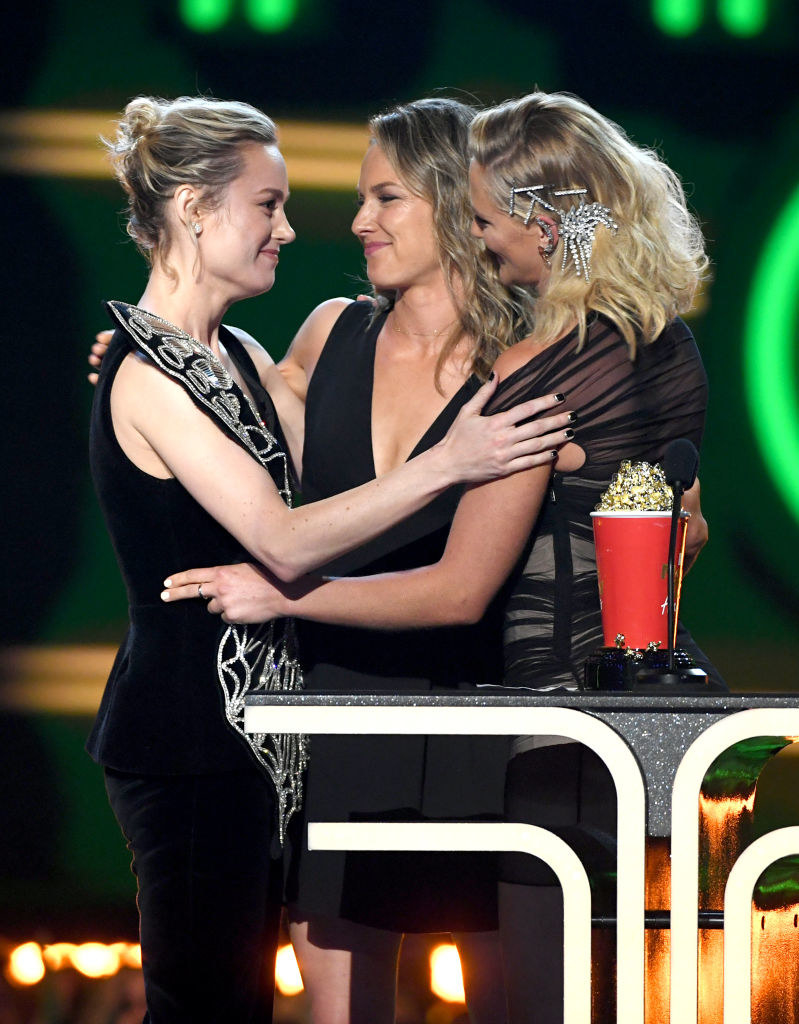 Basically, I continue to love everything Brie Larson does and this was an incredible moment.