55 Iconic "Grey's Anatomy" Moments That Happened In The Last 10 Years
"He's very dreamy, but he is not the sun. You are."
🚨Obviously MASSIVE spoilers ahead, including from the most recent season!🚨
1.
First, when it was revealed that John Doe was actually George.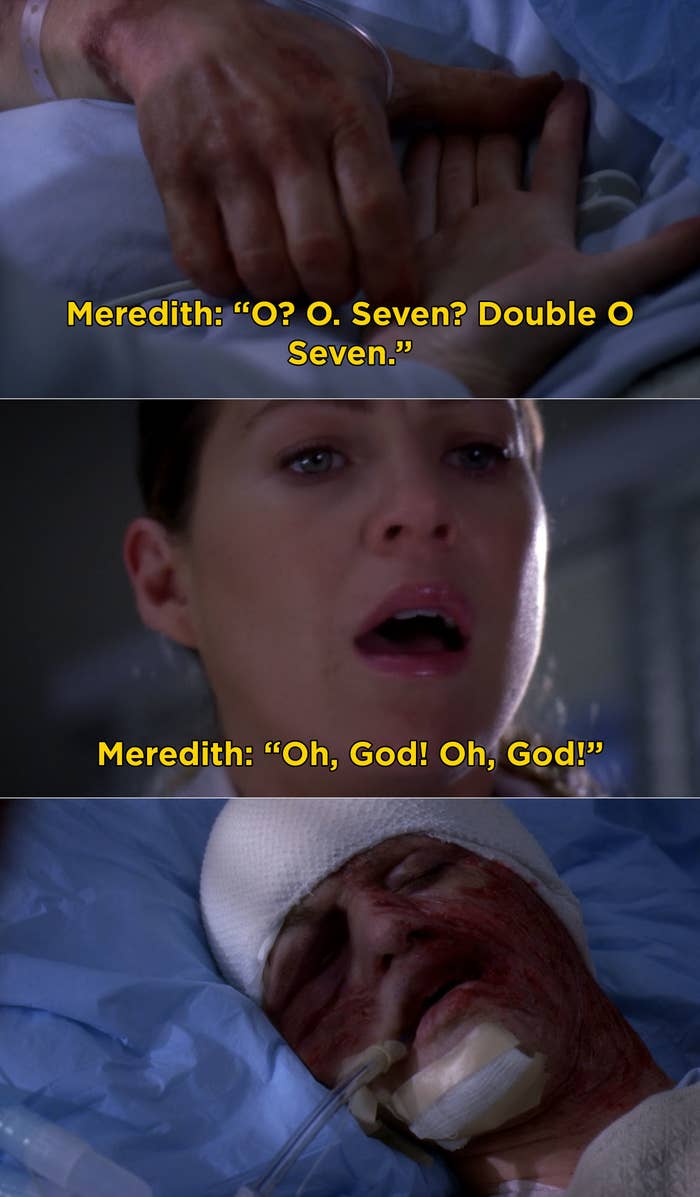 2.
When Izzie and George saw each other at the elevator one last time before George died.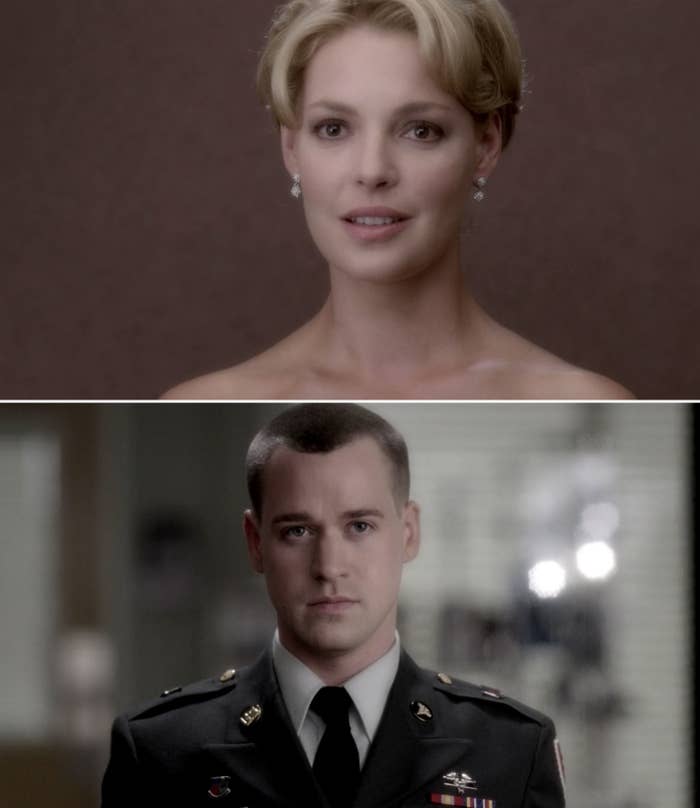 3.
When Izzie returned to Seattle Grace and Alex said it was best if she left and started over.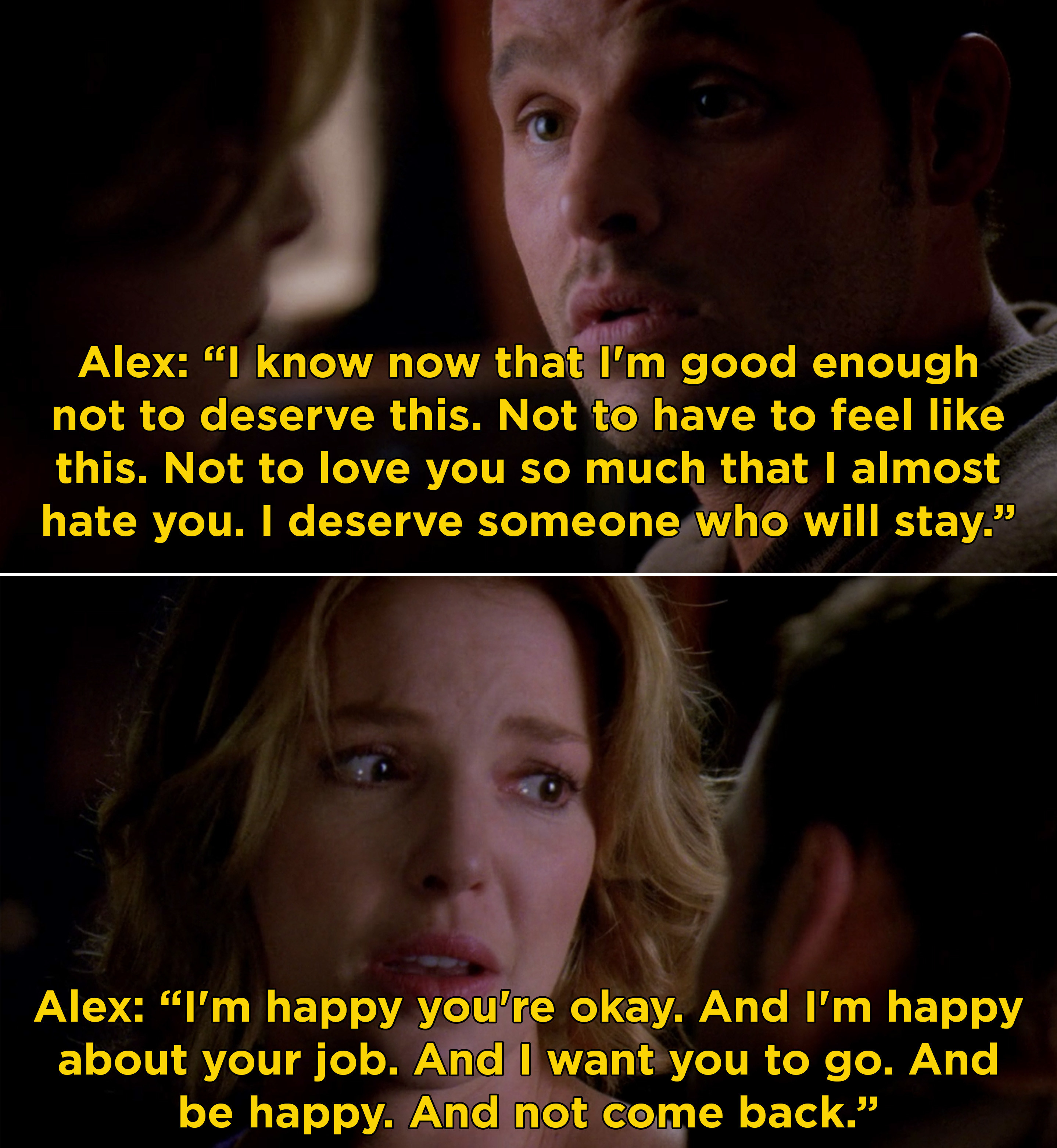 4.
When Demi Lovato guest-starred as a patient who was incorrectly diagnosed with paranoid schizophrenia.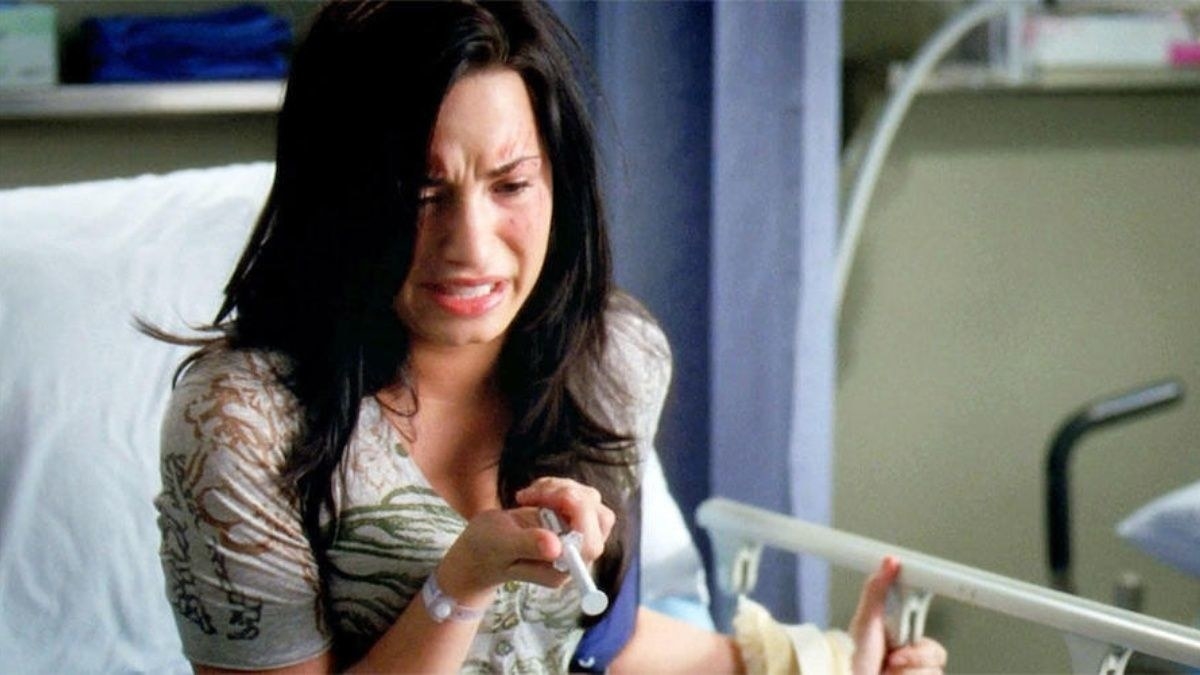 5.
When Derek was shot during the hospital-shooting episode.
6.
And then when Cristina had to operate on him while being held at gunpoint, and Meredith had a miscarriage while operating on Owen.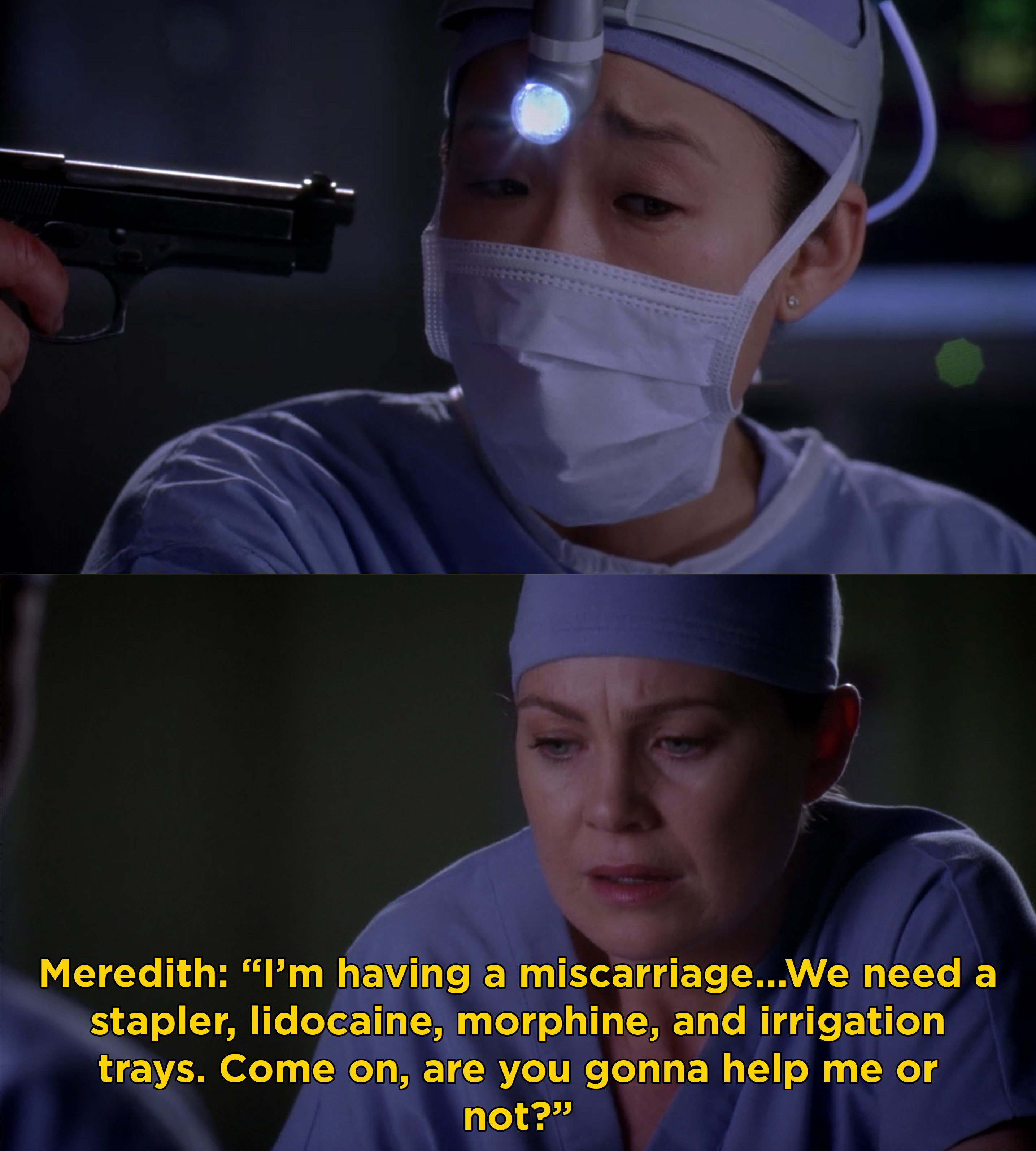 7.
When Bailey tried desperately to save Charles, but in the end she couldn't do anything to help him.
8.
When Cristina and Owen got married at Meredith's house.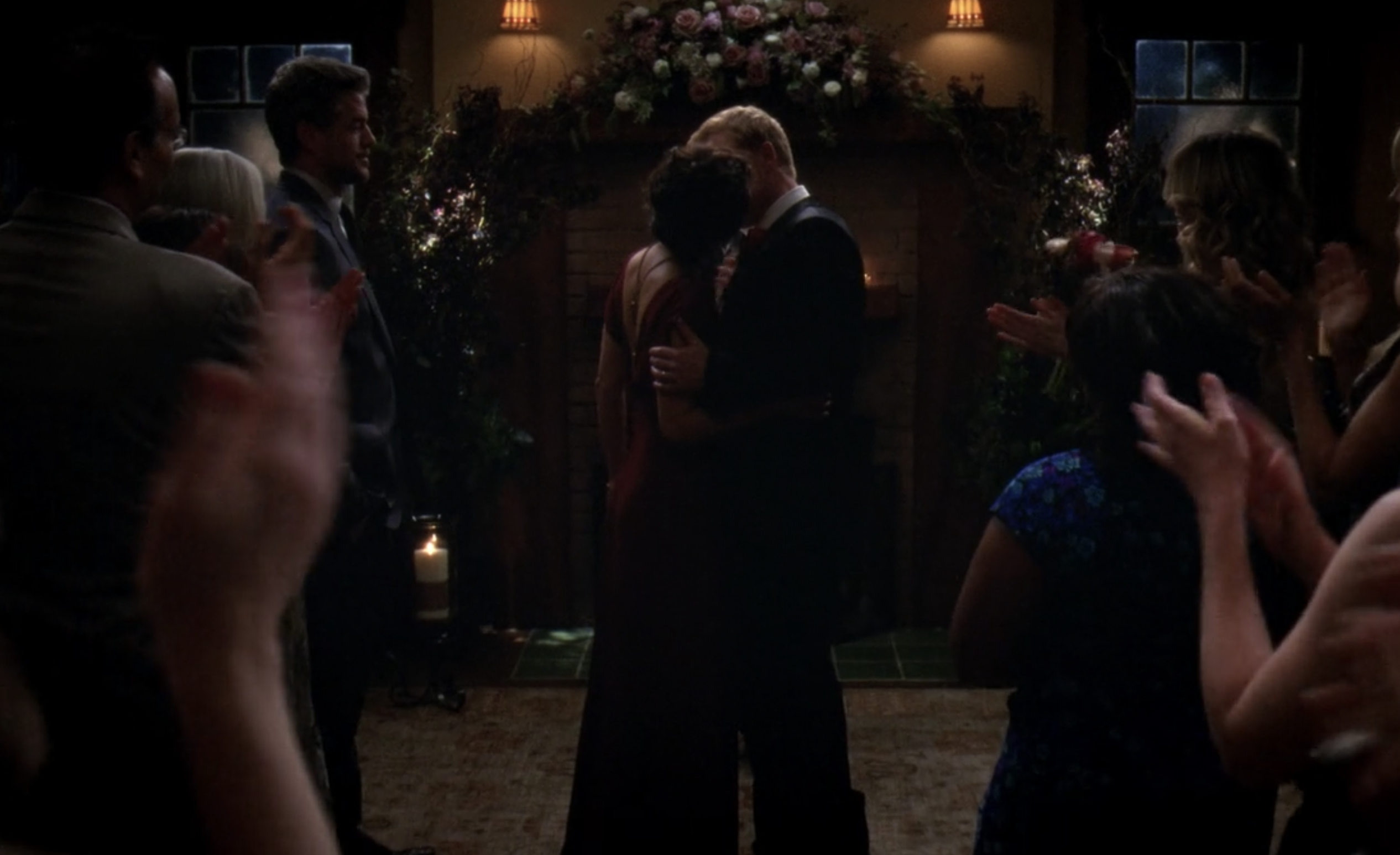 9.
When we learned that Mary, played by Mandy Moore, survived the hospital shooting, only to die several months later following a routine surgery.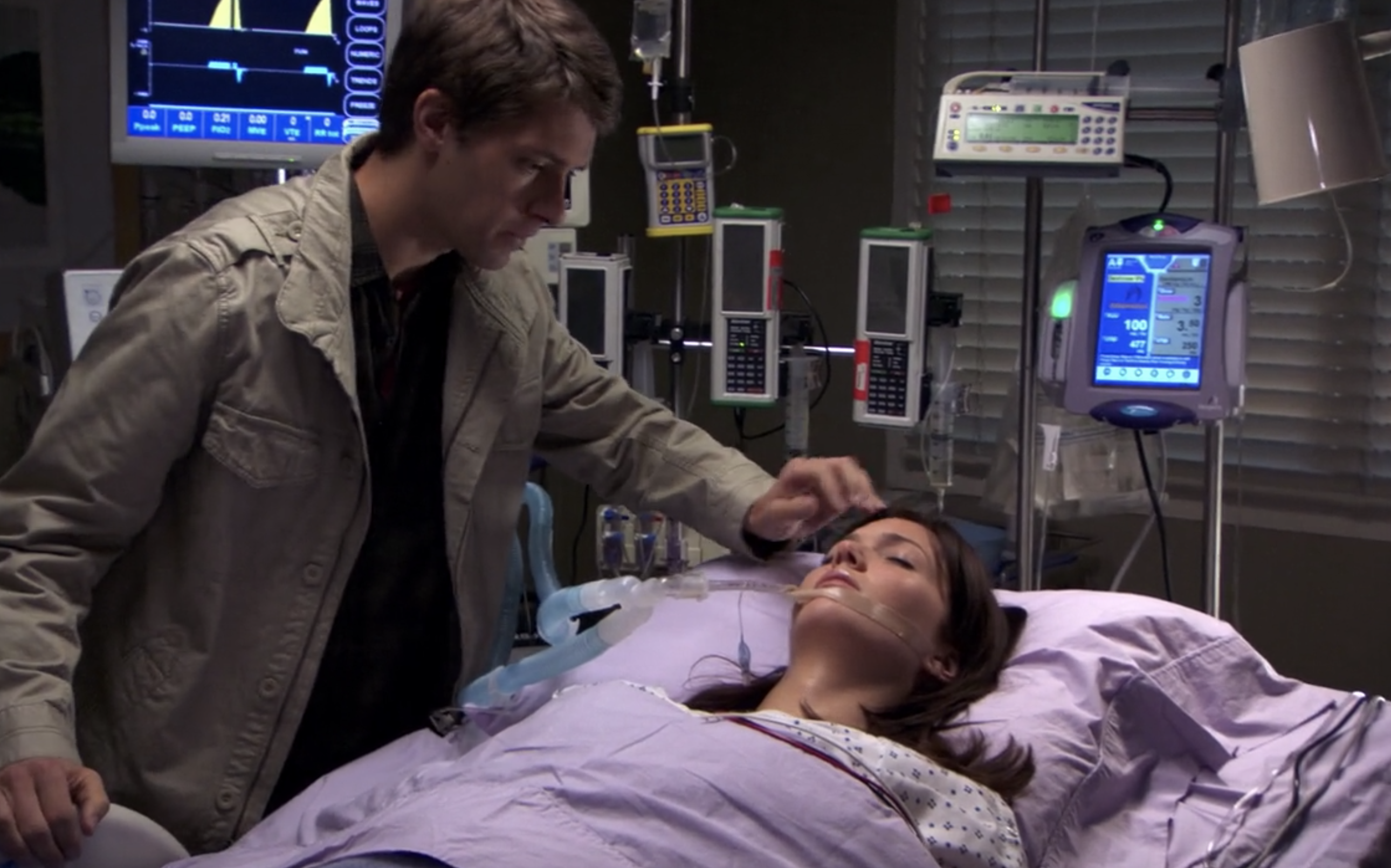 10.
When Callie and Arizona were in a massive car accident and it resulted in the musical episode.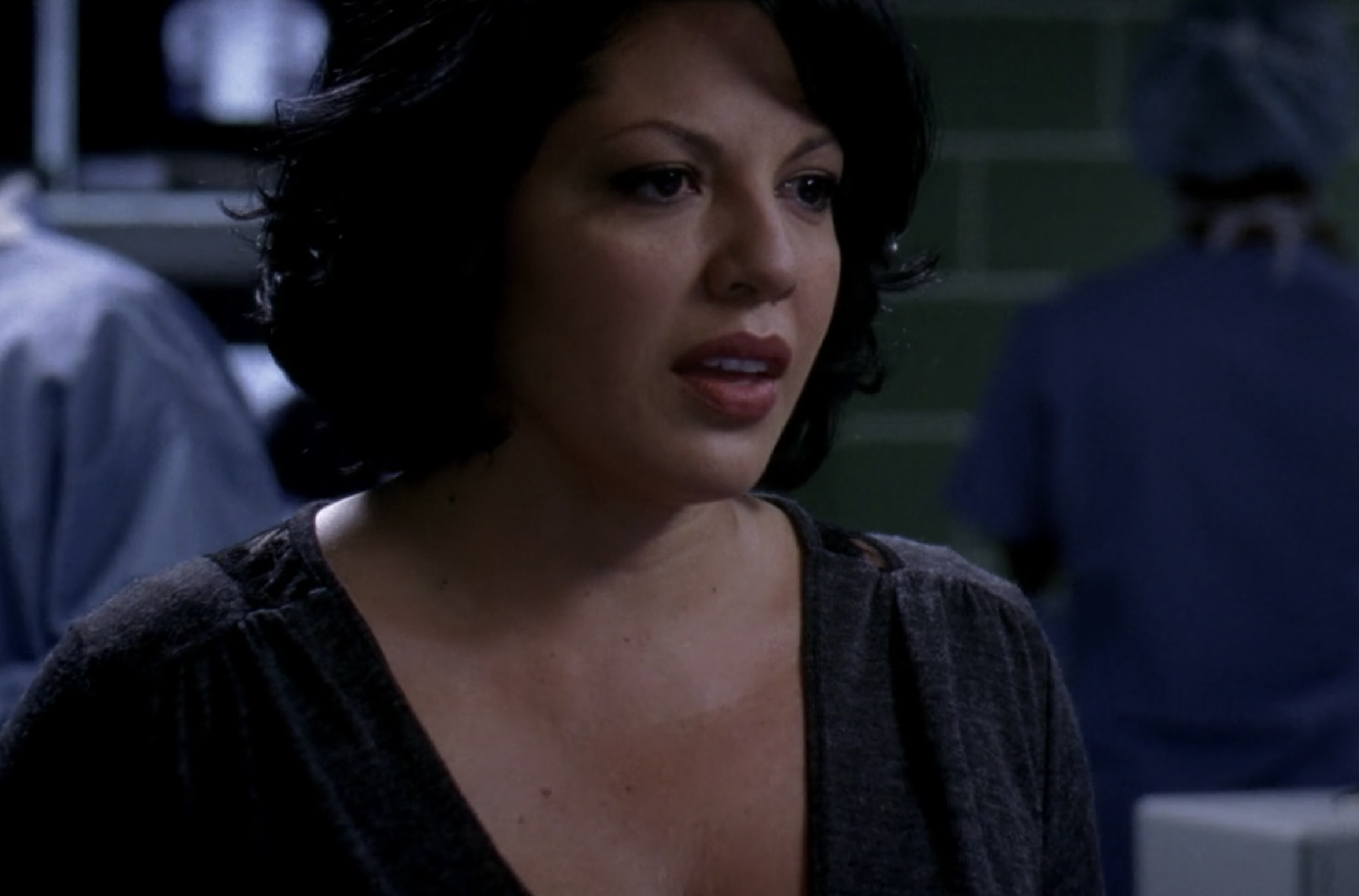 11.
When Callie and Arizona got married surrounded by all of their friends.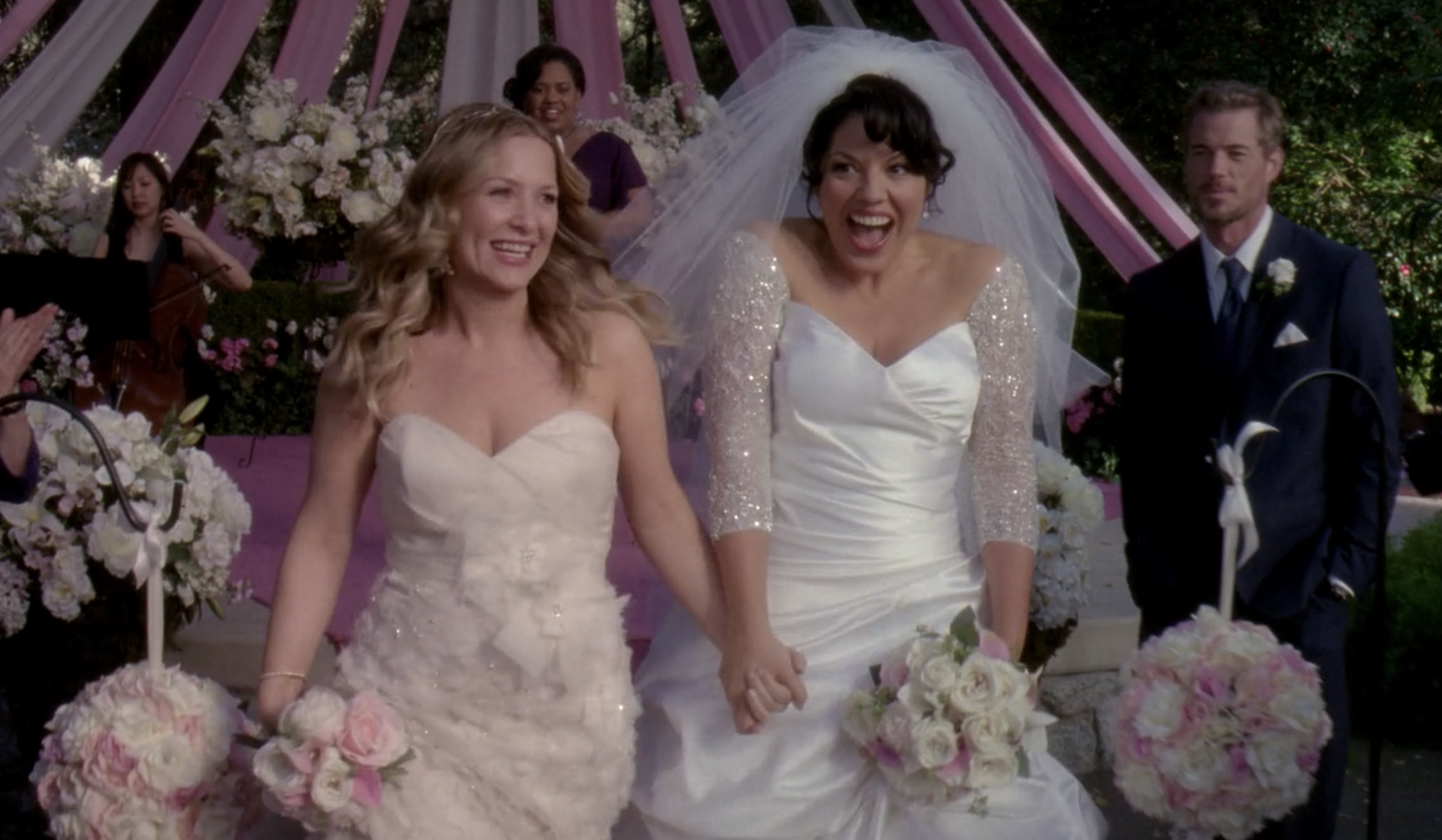 12.
When Meredith messed with Derek's Alzheimer's clinical trial in an effort to help Adele Webber.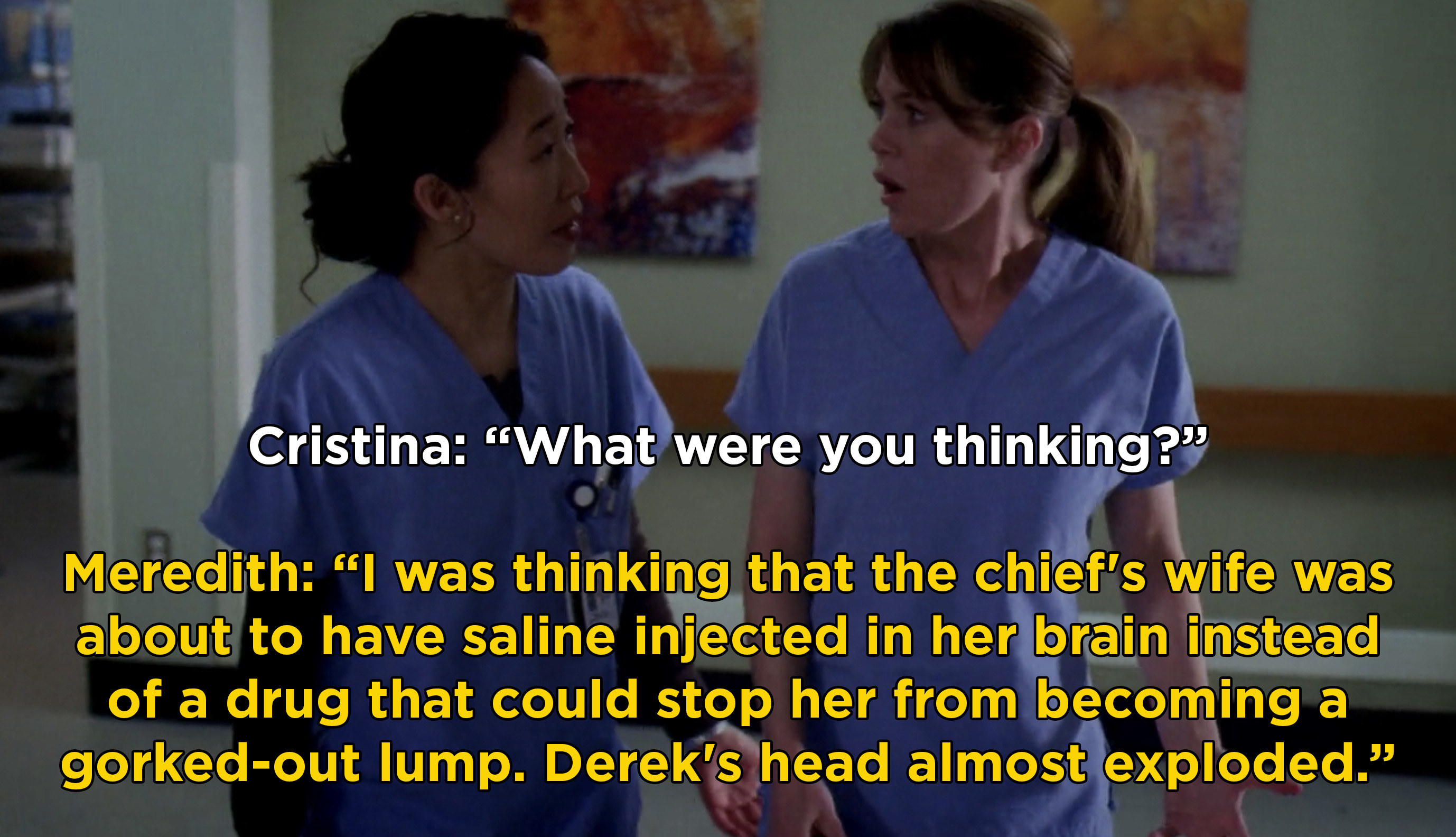 13.
When Seattle Grace Mercy West played a softball game and Cristina gave us this iconic moment.
14.
When Teddy didn't tell Cristina that she was operating on Henry, and then Henry died during surgery.
15.
When Meredith and Derek officially adopted Zola.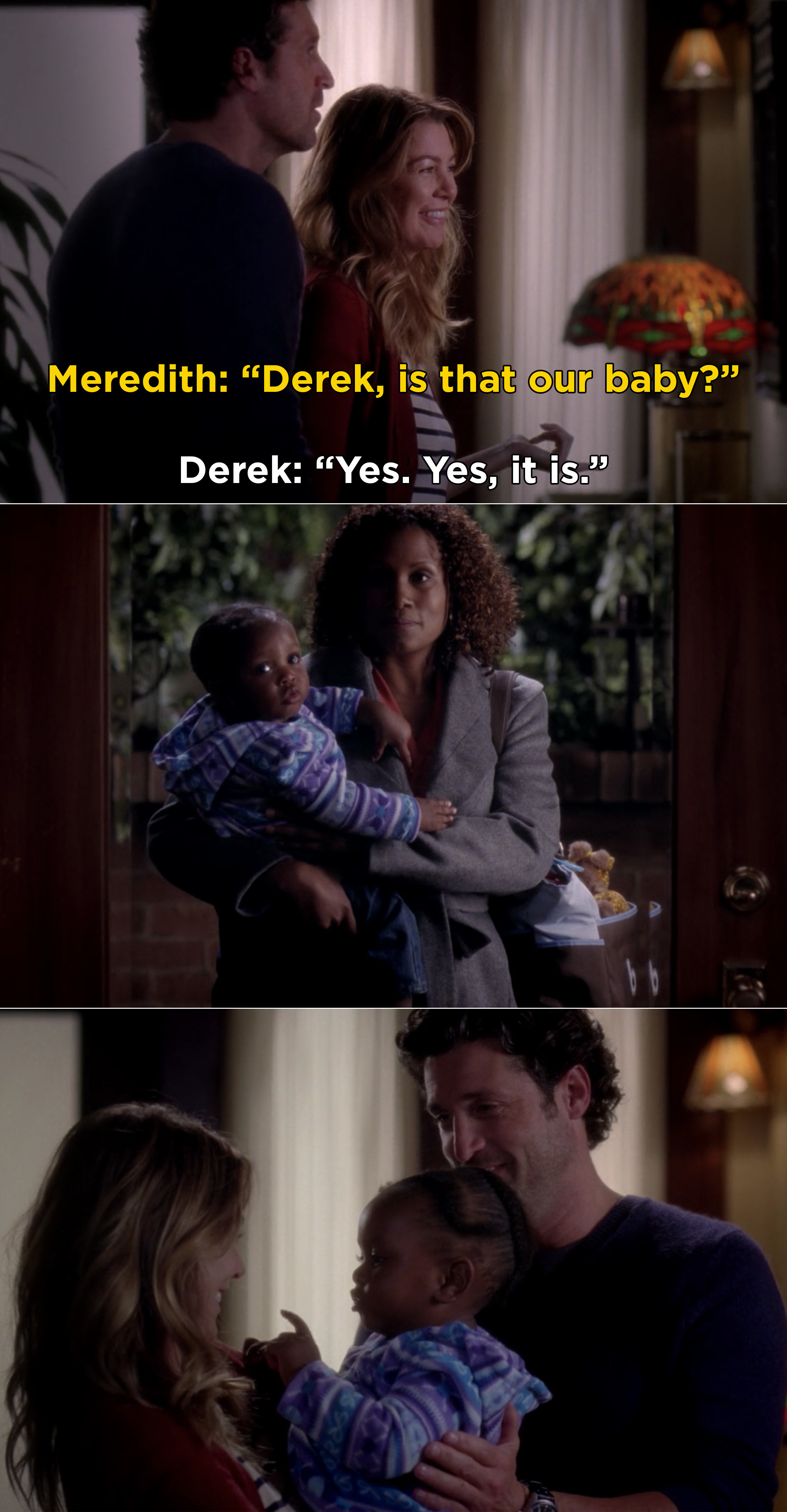 16.
When Grey's Anatomy gave us the alternate-reality episode, which featured Alex and Meredith as a couple and Ellis Grey without Alzheimer's.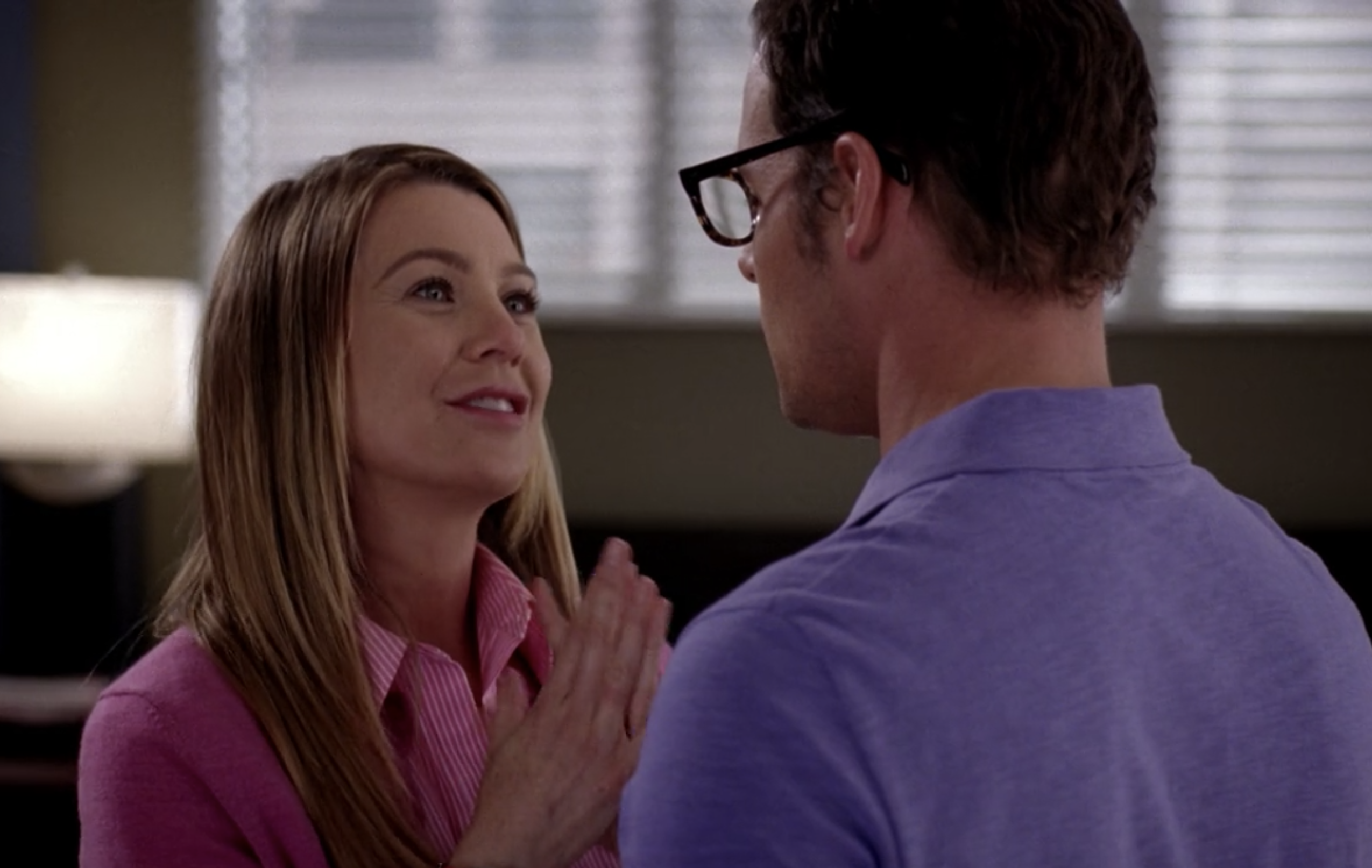 17.
When April had sex with Jackson for the first time and then failed her medical boards.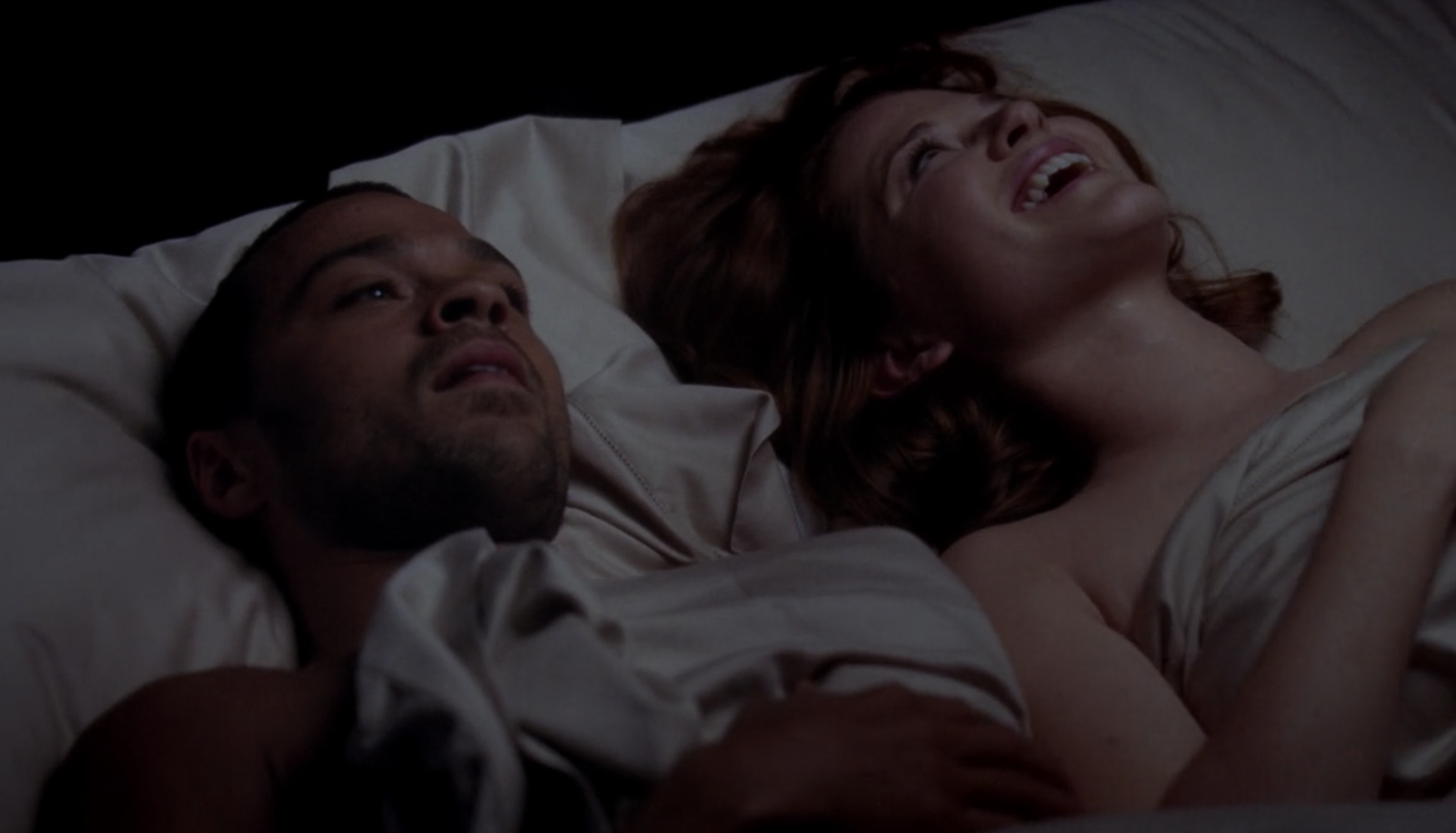 18.
When Lexie confessed that she still loved Mark and would never stop having feelings for him.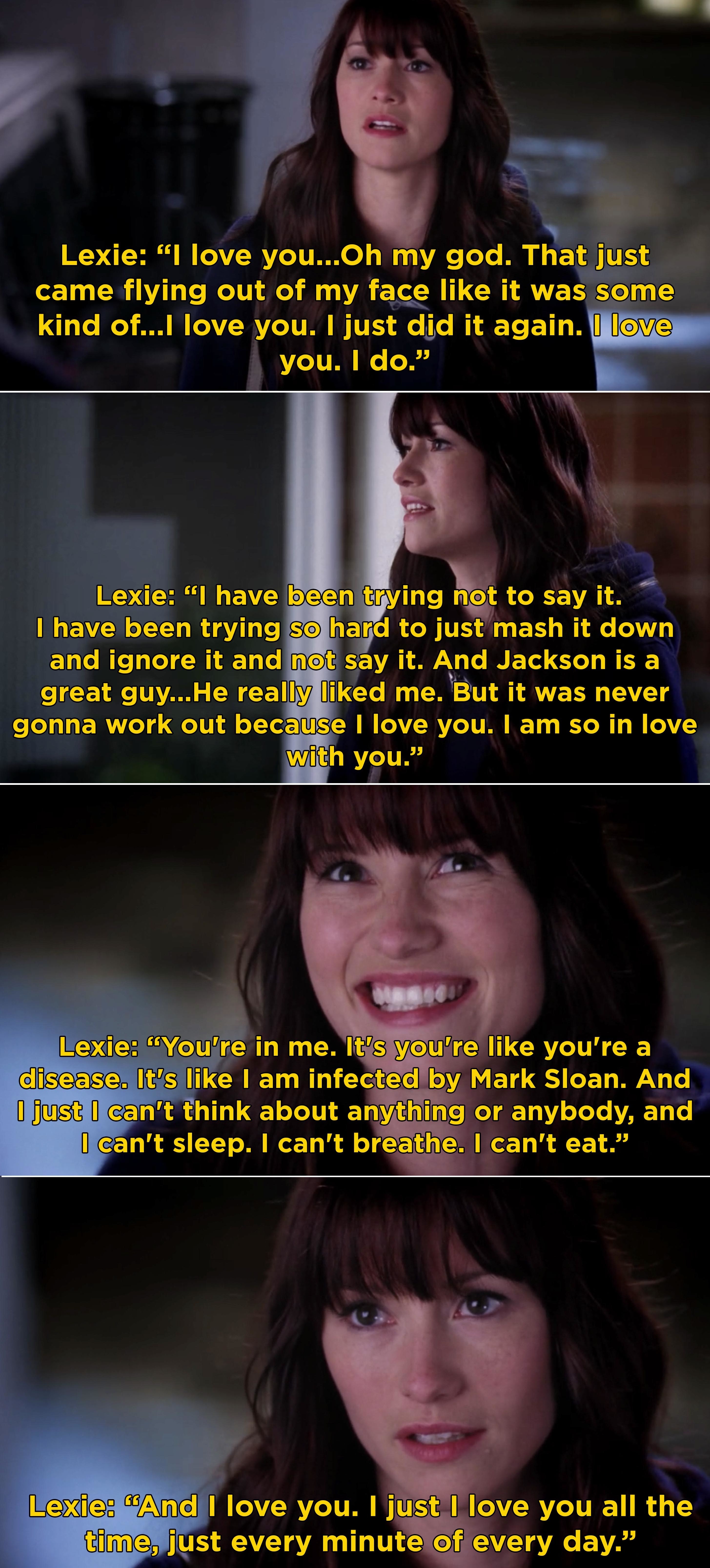 19.
When Lexie was tragically killed during the plane crash.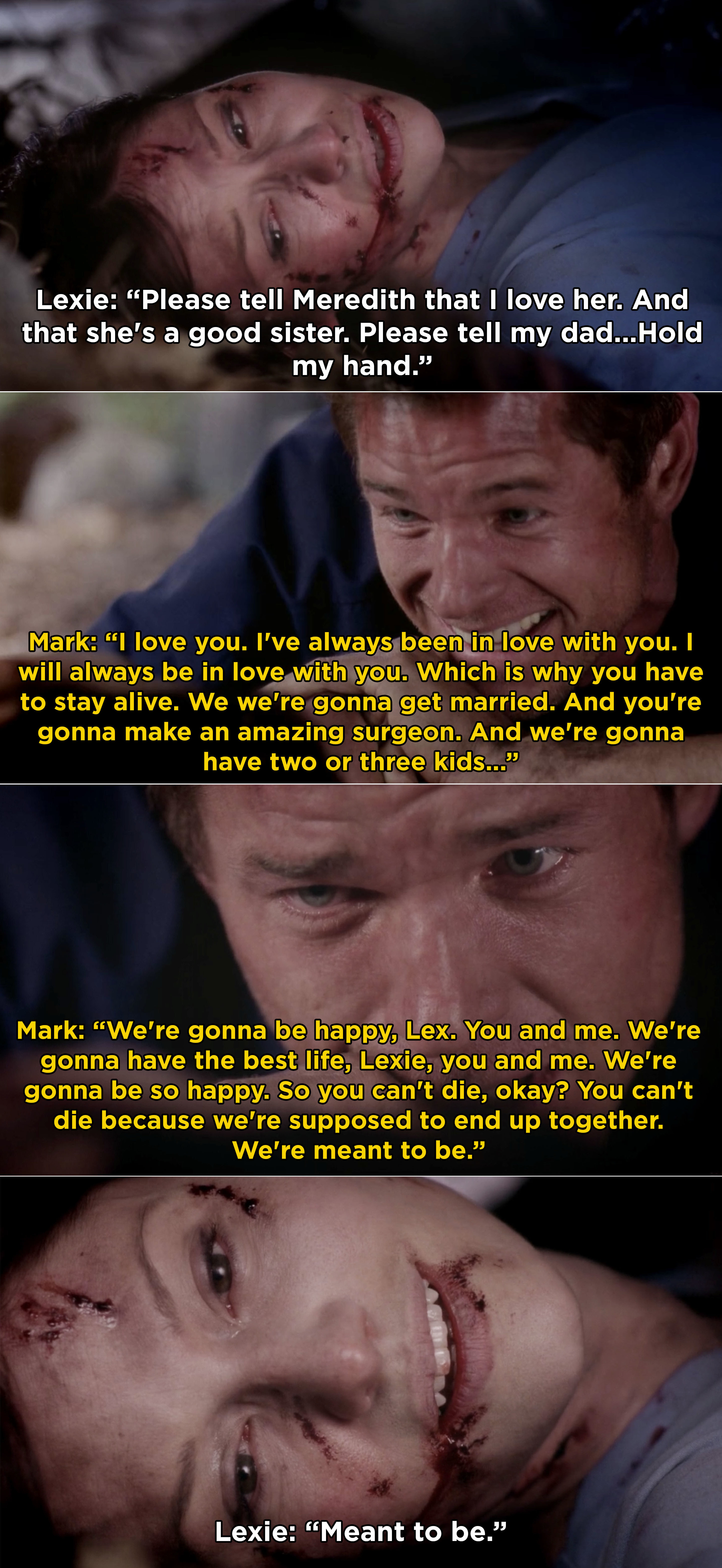 20.
And then when Mark succumbed to his injuries several weeks later.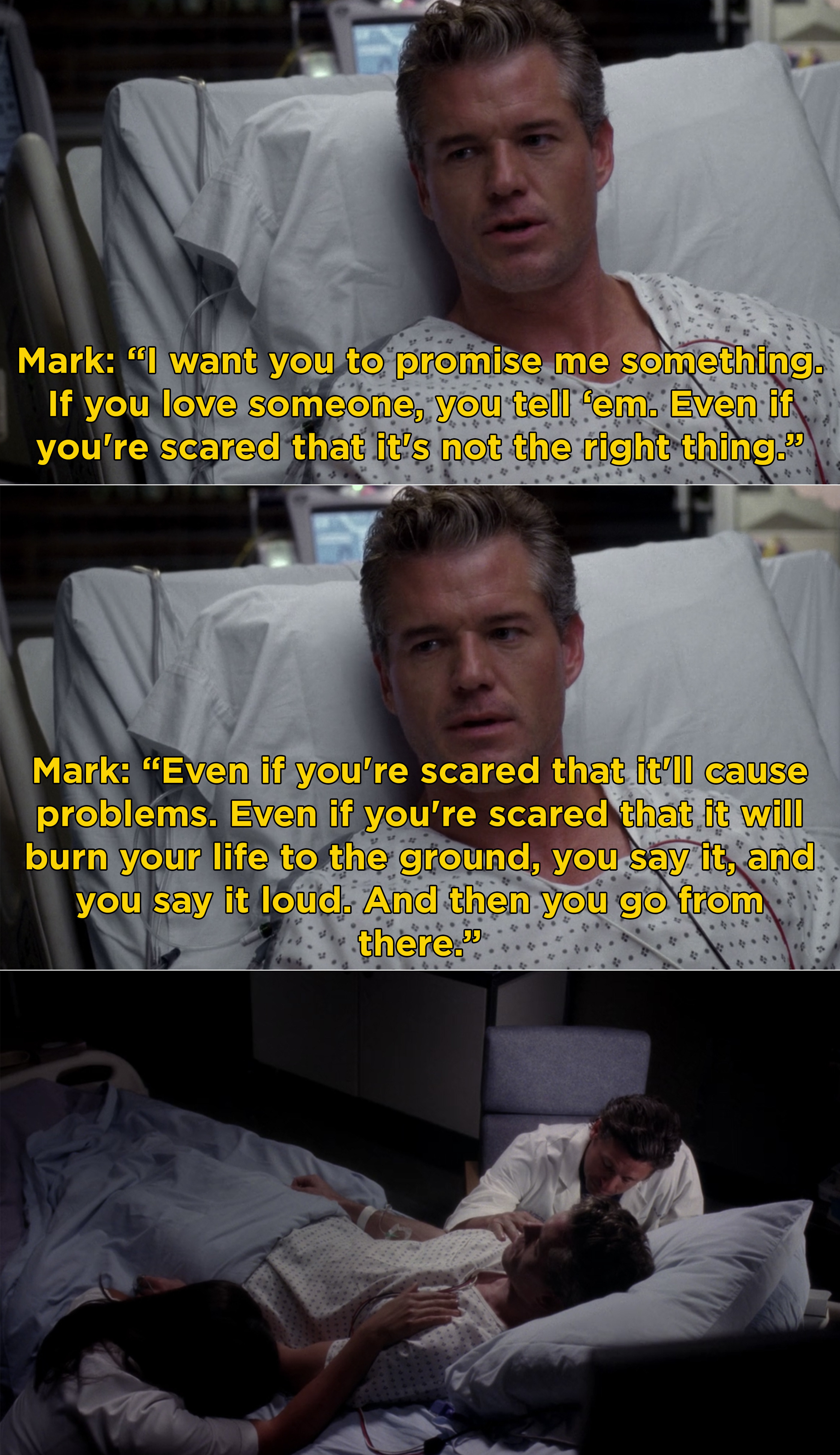 21.
When Callie was forced to amputate Arizona's leg in order to save her life after the crash.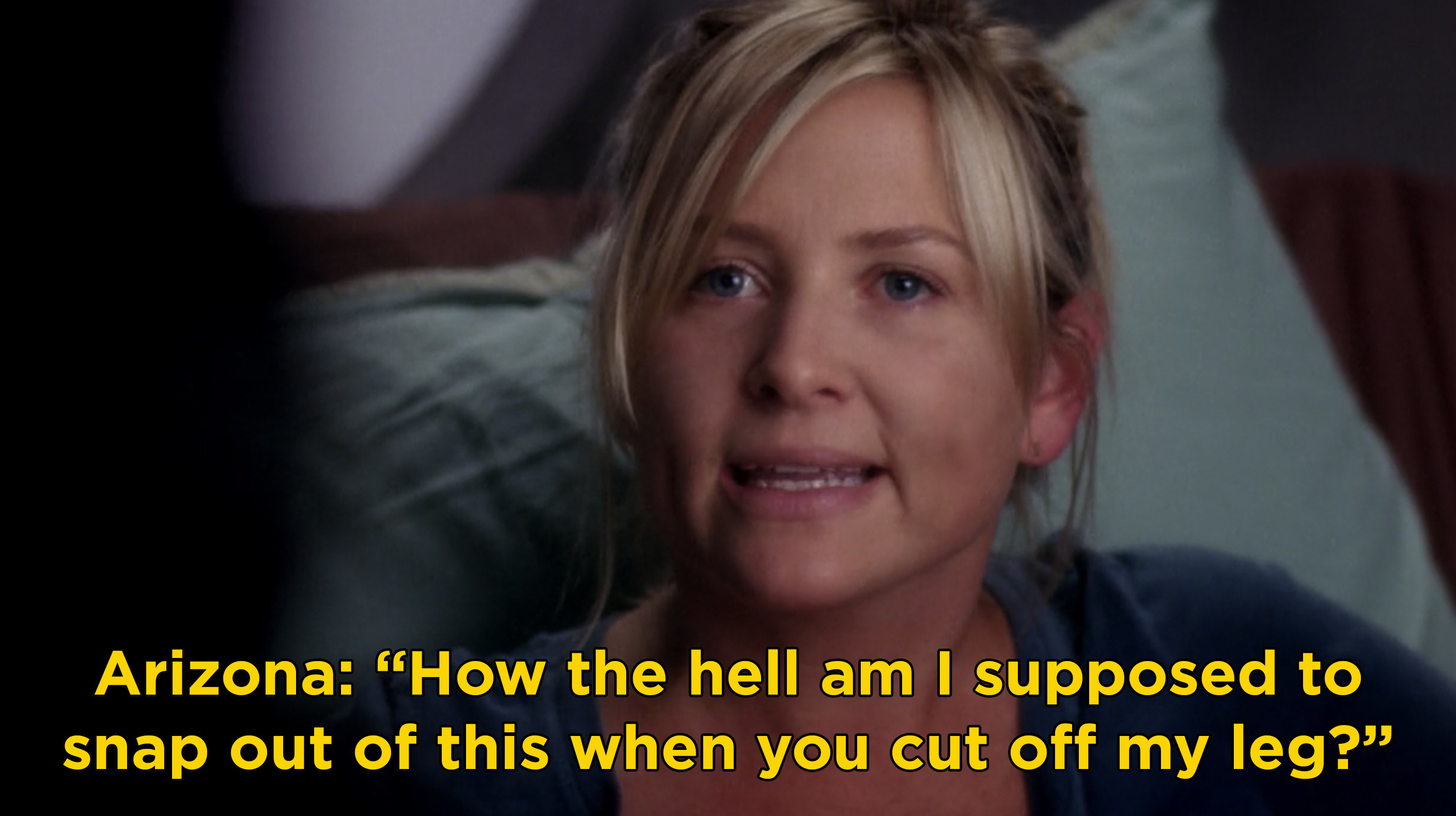 22.
When Jo arrived at Seattle Grace as a new intern and it mimicked Meredith's first day in Season 1.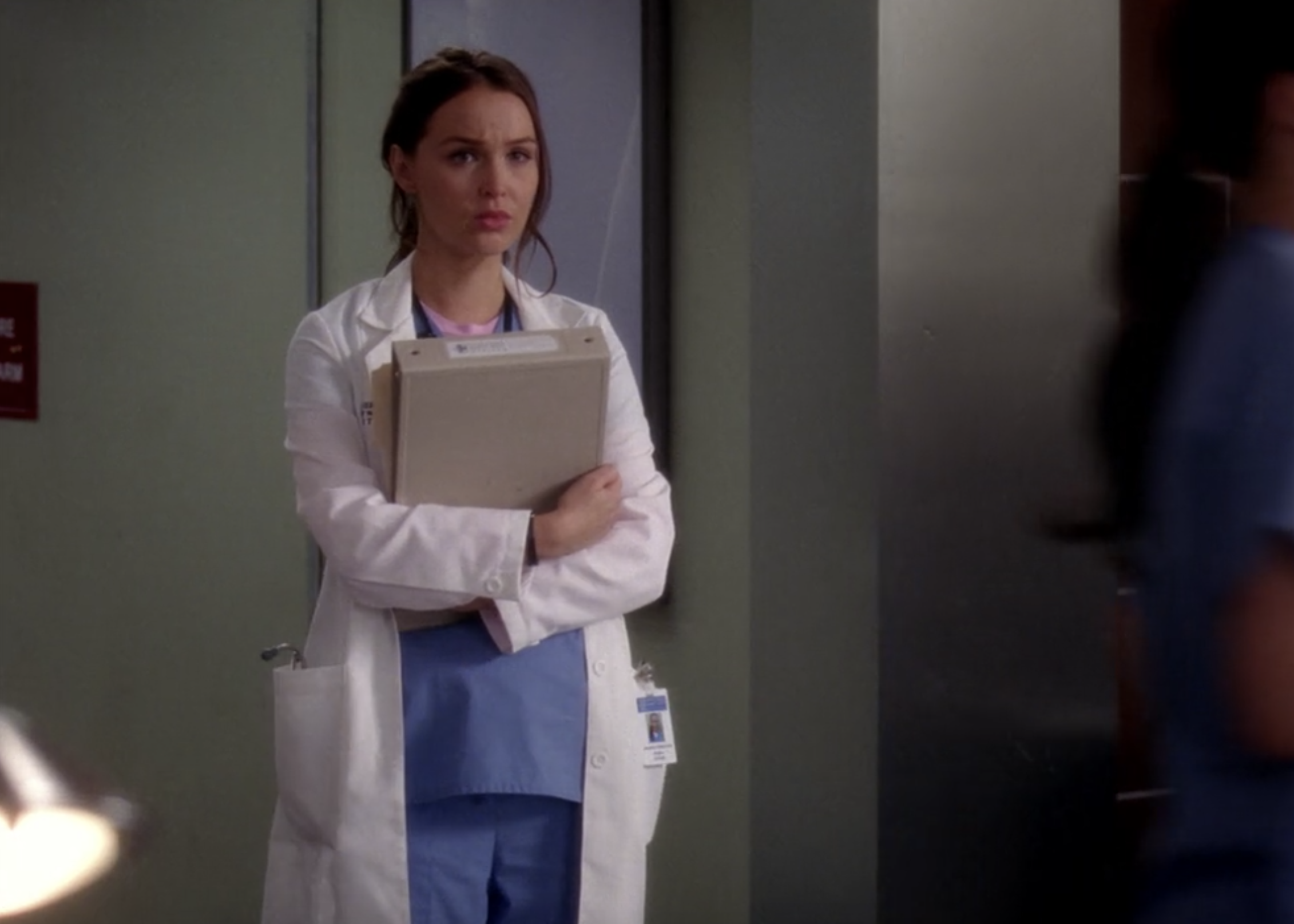 23.
When Bailey married Ben on the same day that Adele died.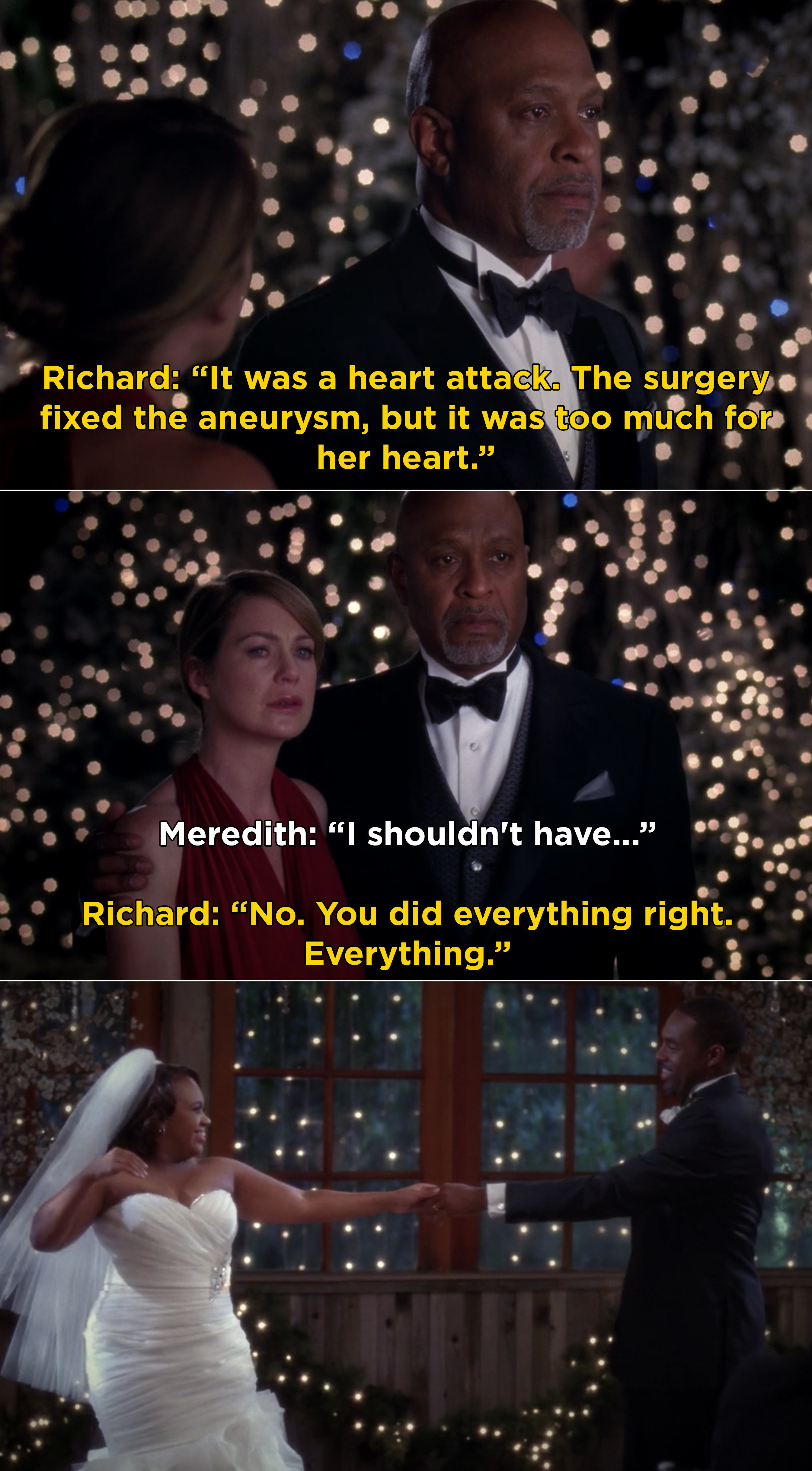 24.
When Seattle Grace changed its name to Grey Sloan to honor Lexie and Mark.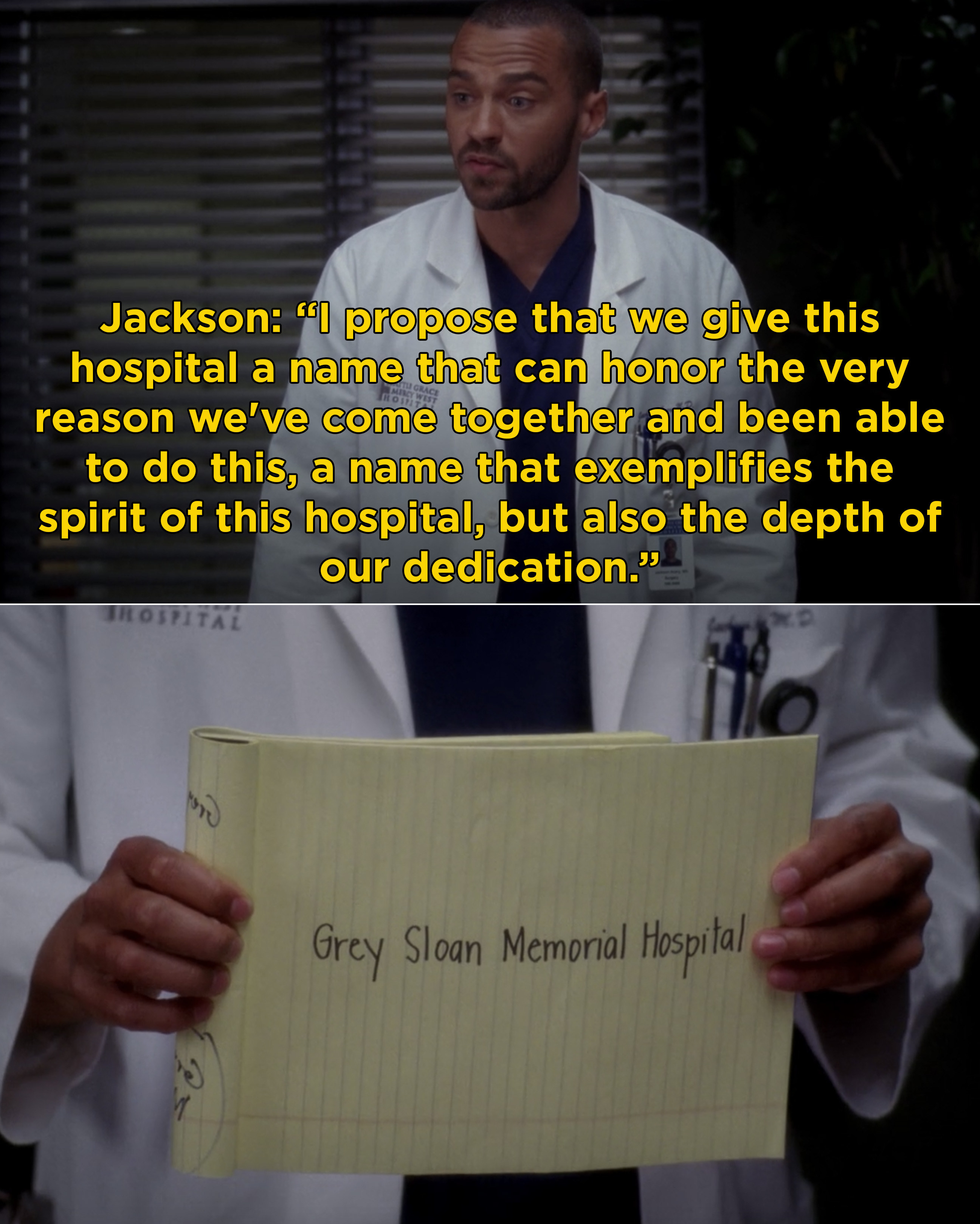 25.
When Jackson interrupted April and Matthew's wedding and confessed his feelings for April.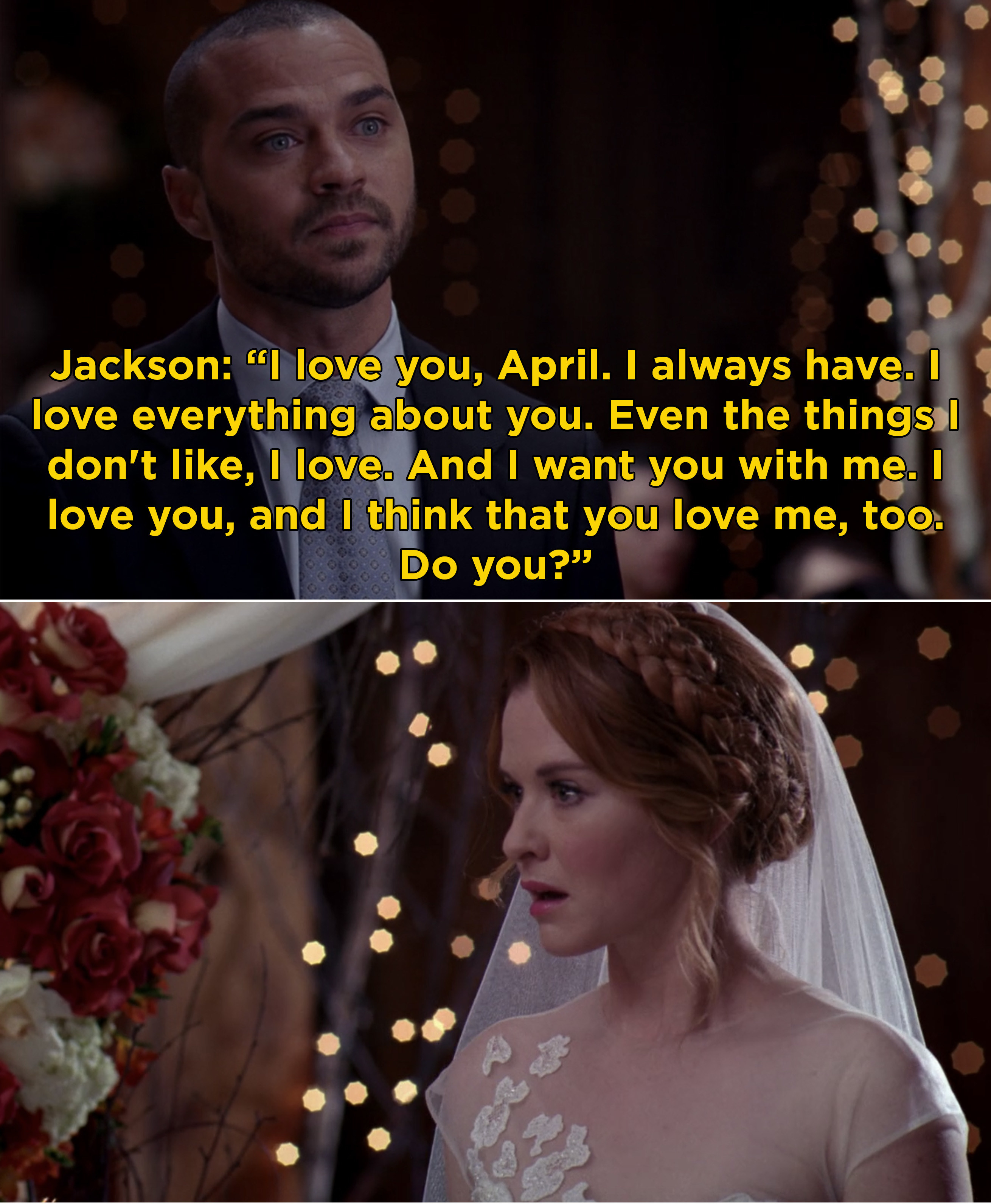 26.
And then when April ran away with Jackson and they got married.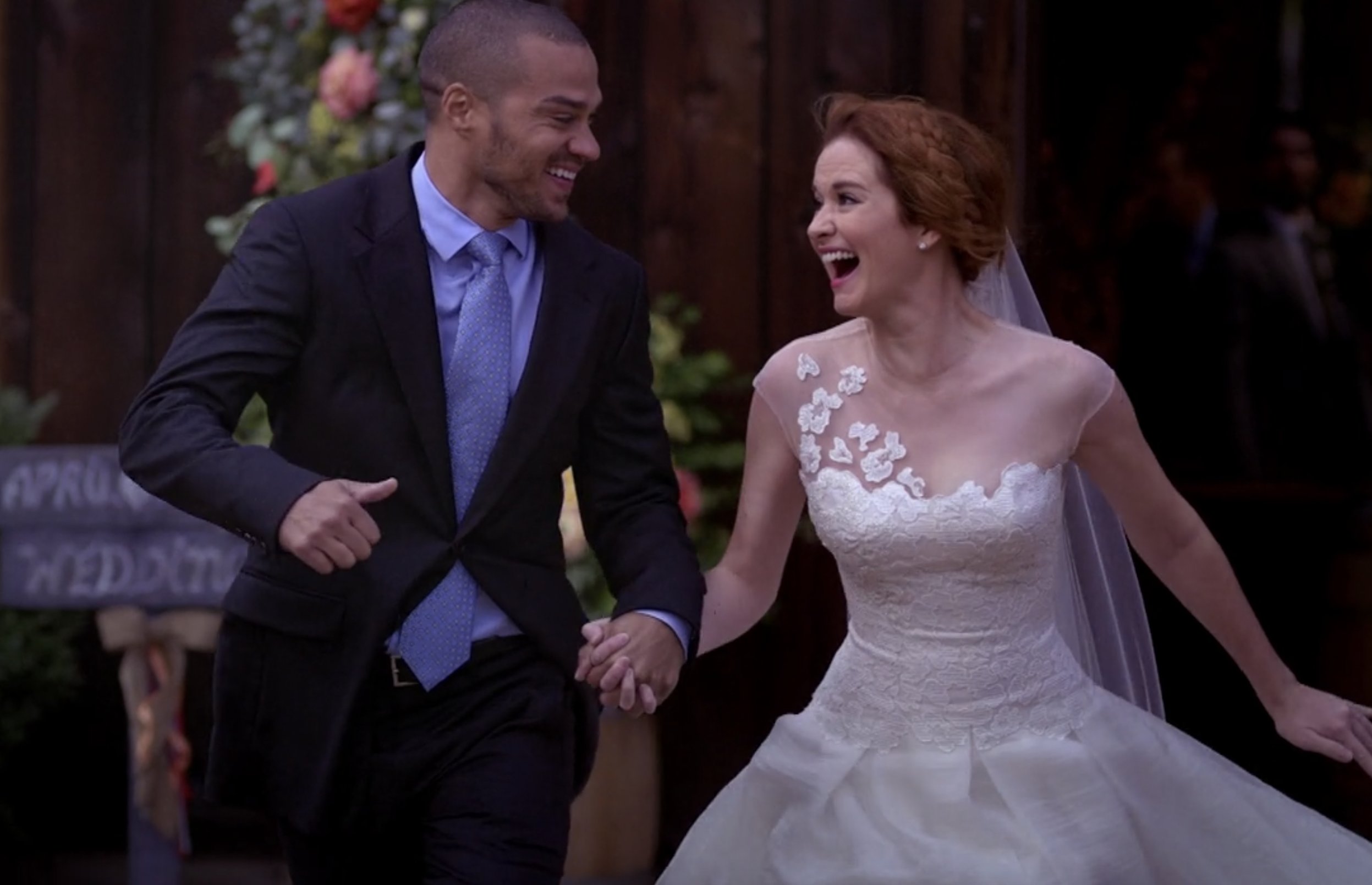 27.
When Maggie showed up at Grey Sloan and Richard shockingly learned that she was his and Ellis's daughter.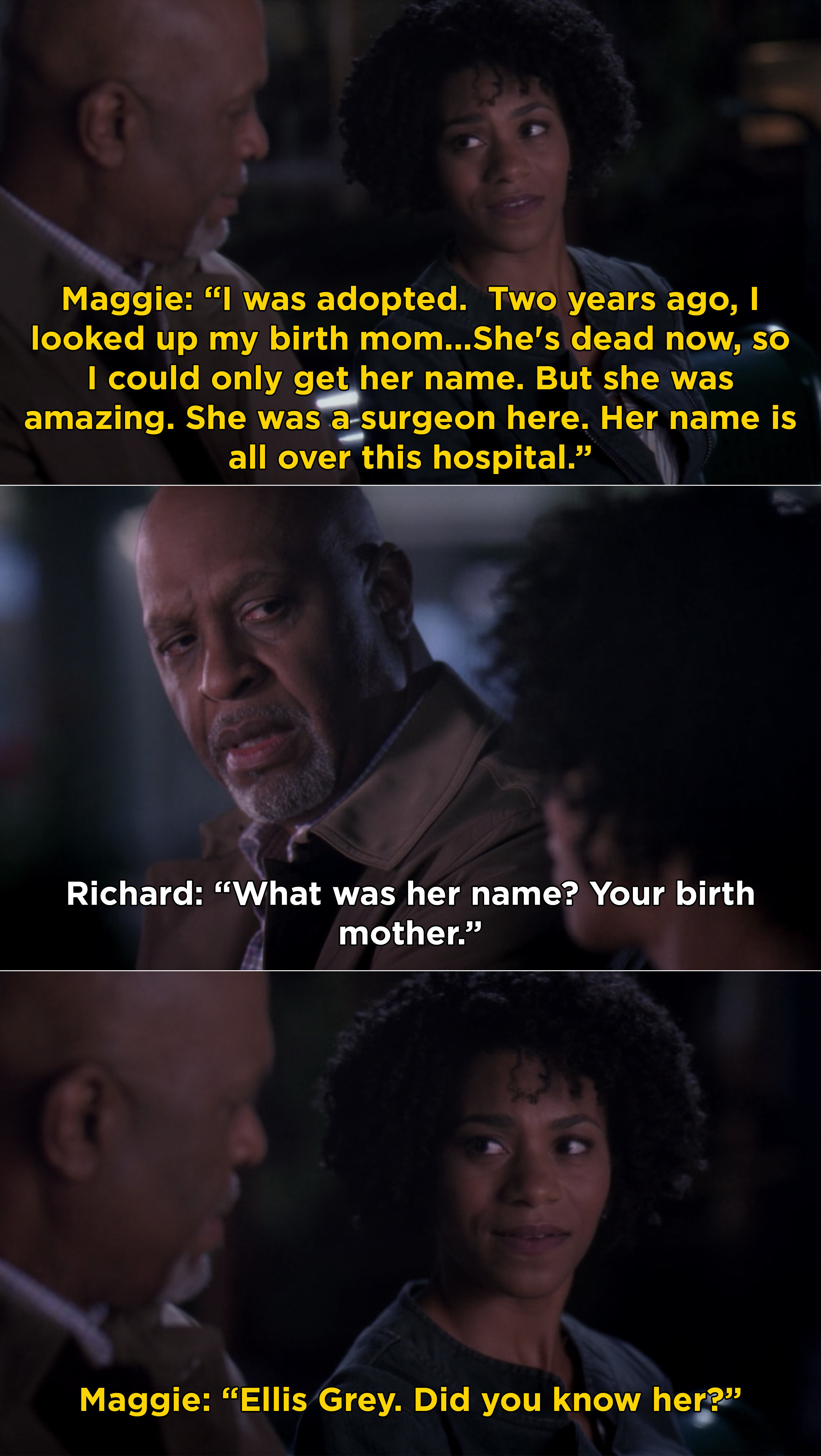 28.
When Cristina and Meredith danced it out one last time before Cristina moved to Zurich.
29.
And then when Cristina told Meredith that Derek wasn't the sun, she was.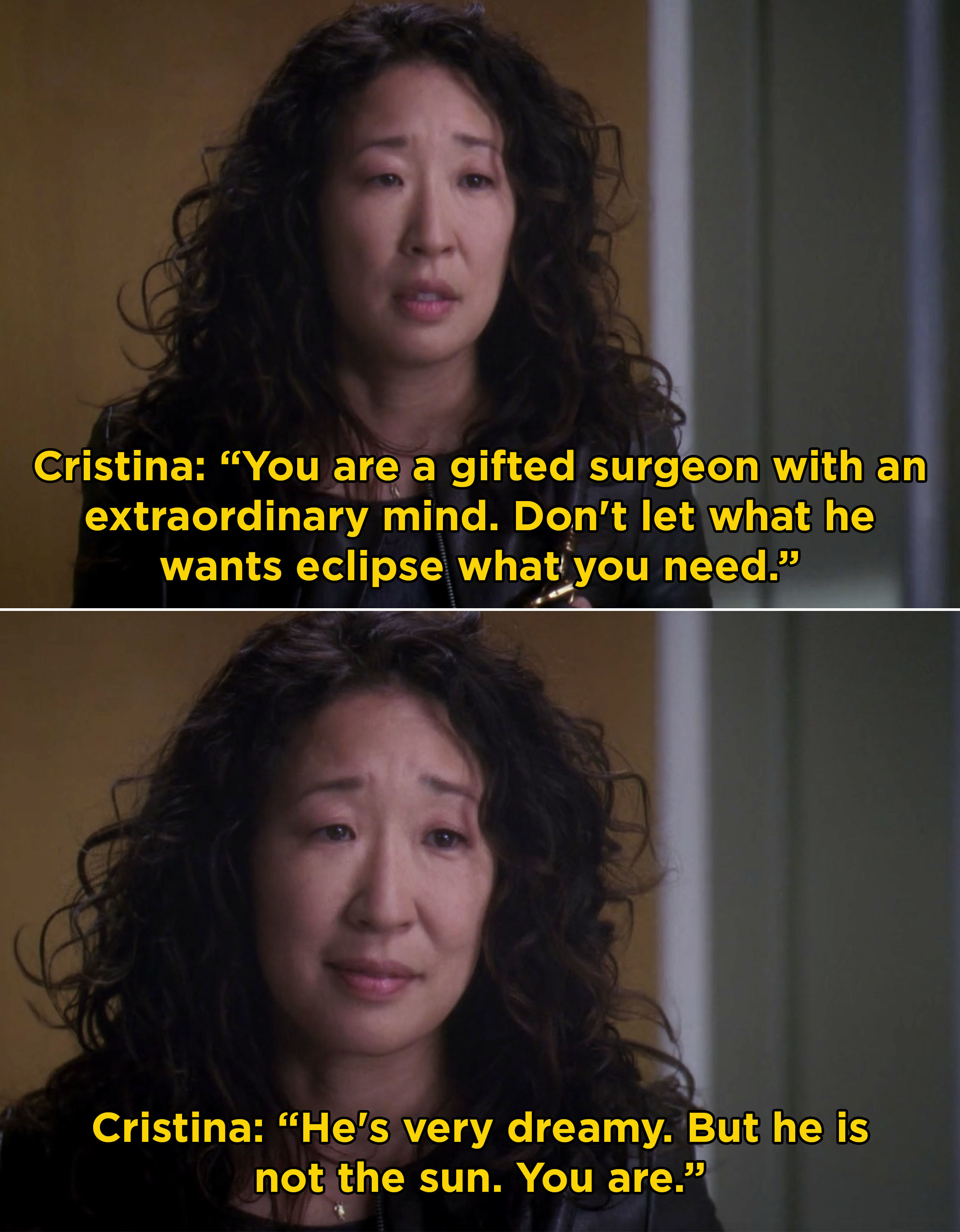 30.
When Callie heartbreakingly realized that she didn't want to be with Arizona anymore.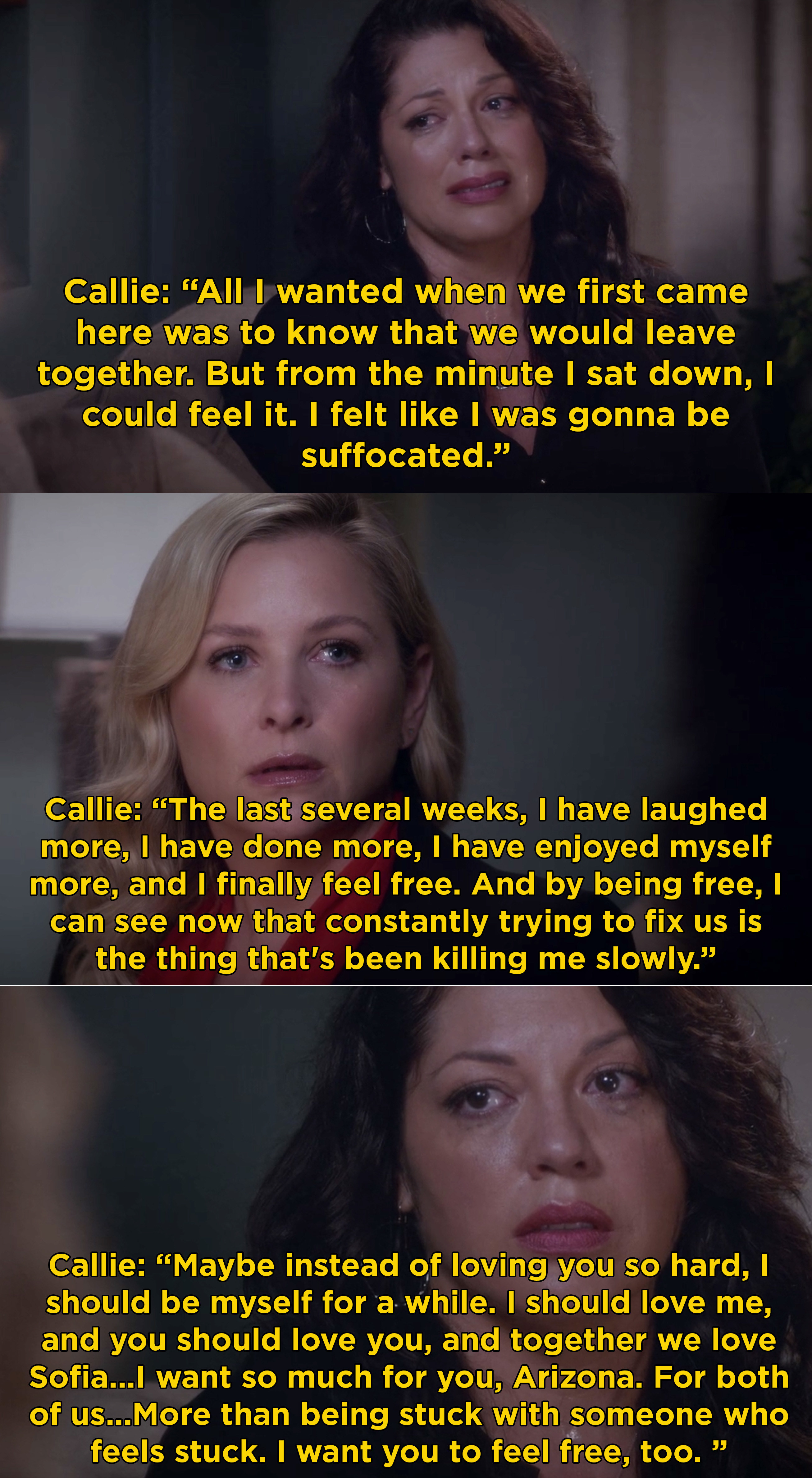 31.
When April and Jackson dealt with the tragic diagnosis and death of their first child, Samuel.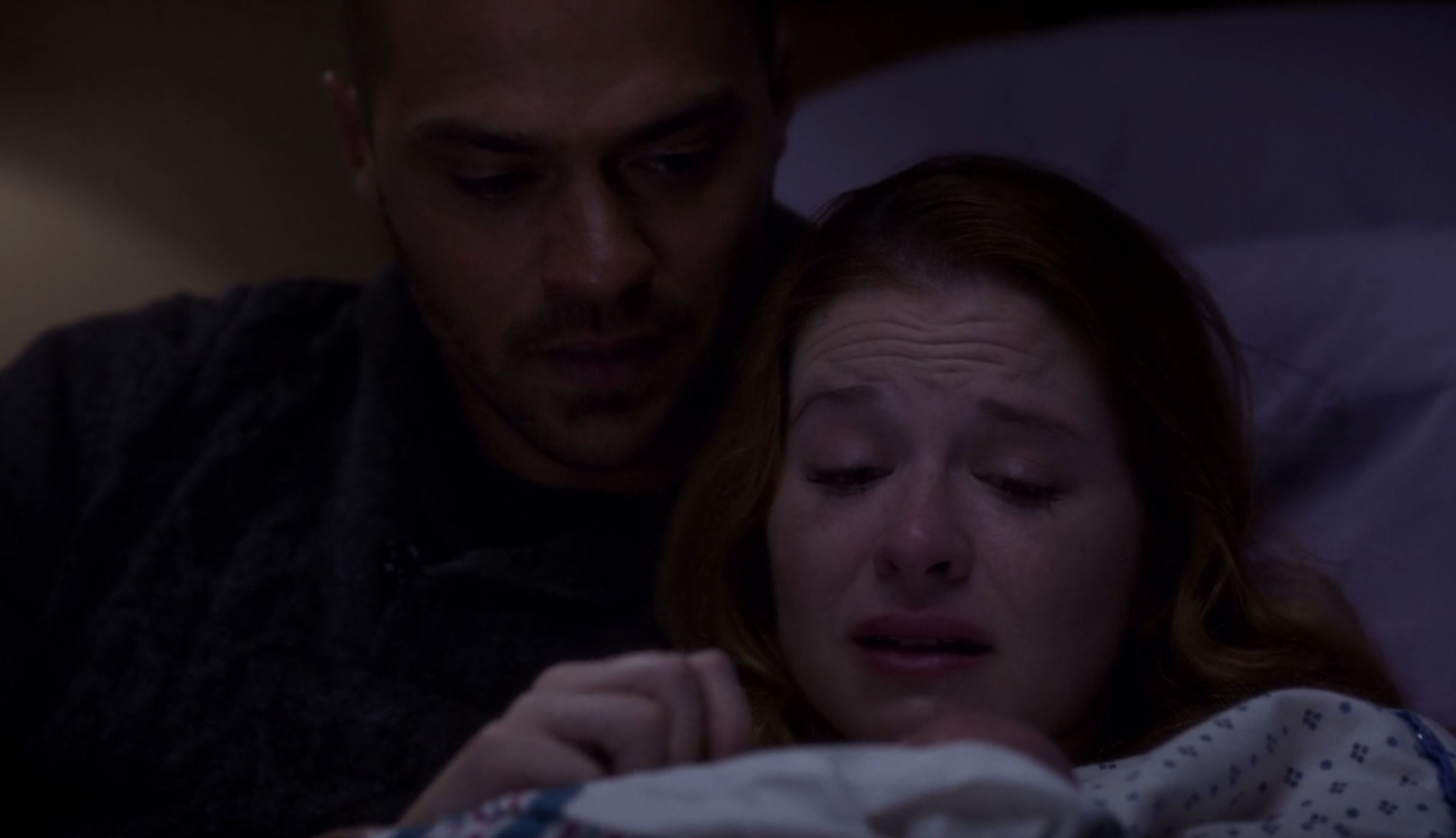 32.
When Derek died after saving a family who was injured in a car crash.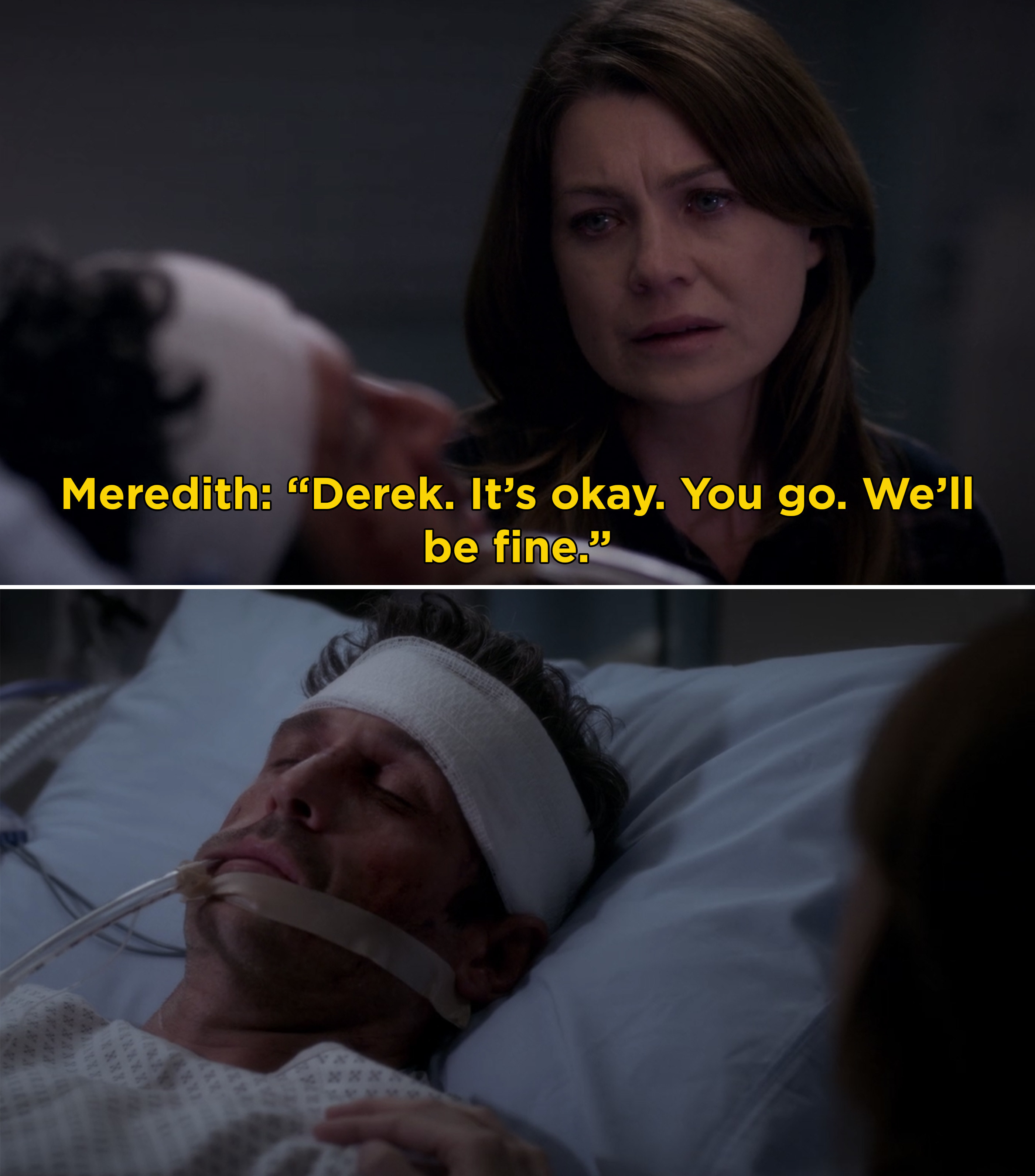 33.
When Bailey deservedly became the first woman to be chief of surgery in the history of Grey Sloan.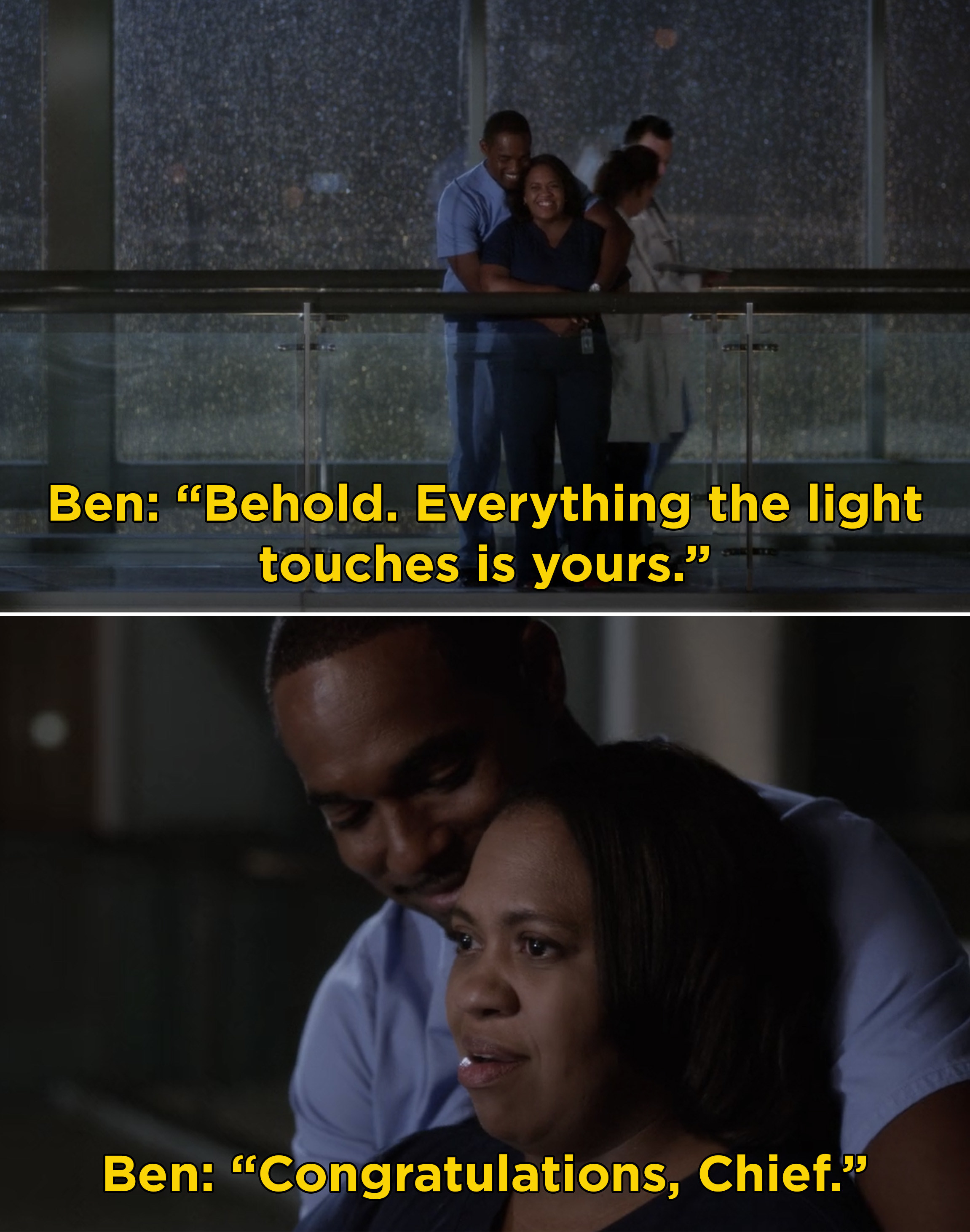 34.
When Callie started dating Penny, who was one of the doctors at the hospital where Derek died.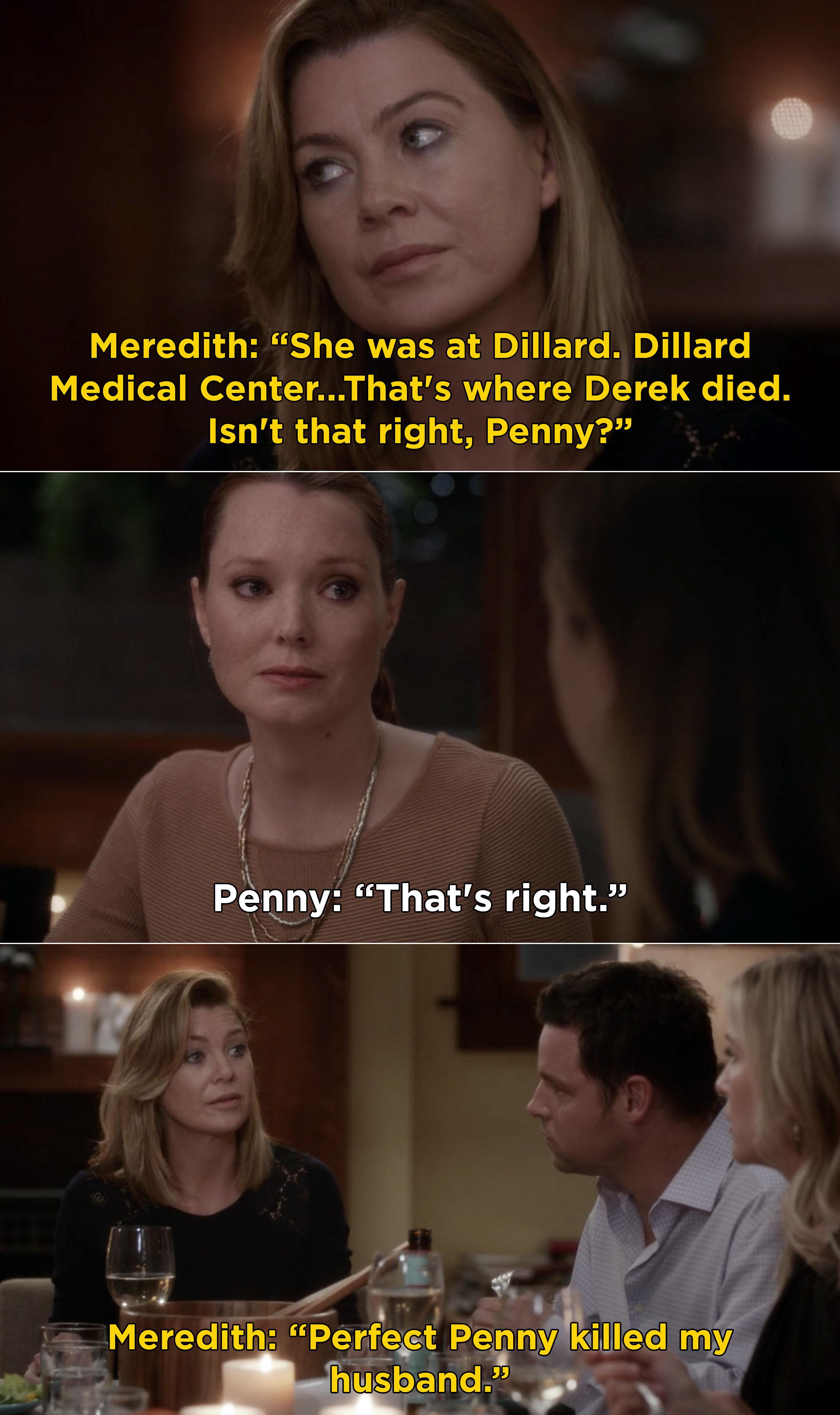 35.
When Meredith was violently attacked by a patient and suffered a broken jaw.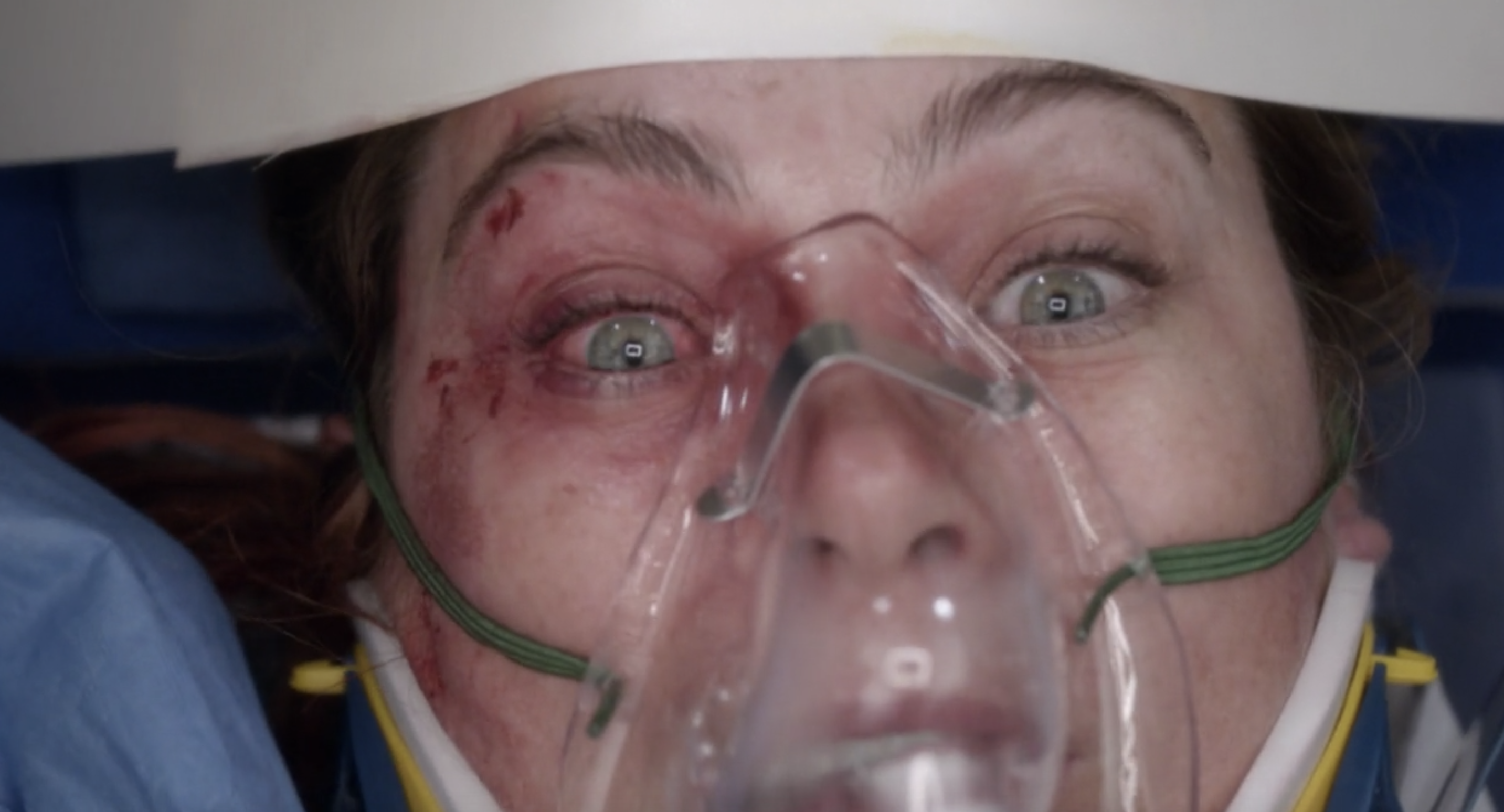 37.
When April learned that she was pregnant again at the same time she and Jackson got divorced.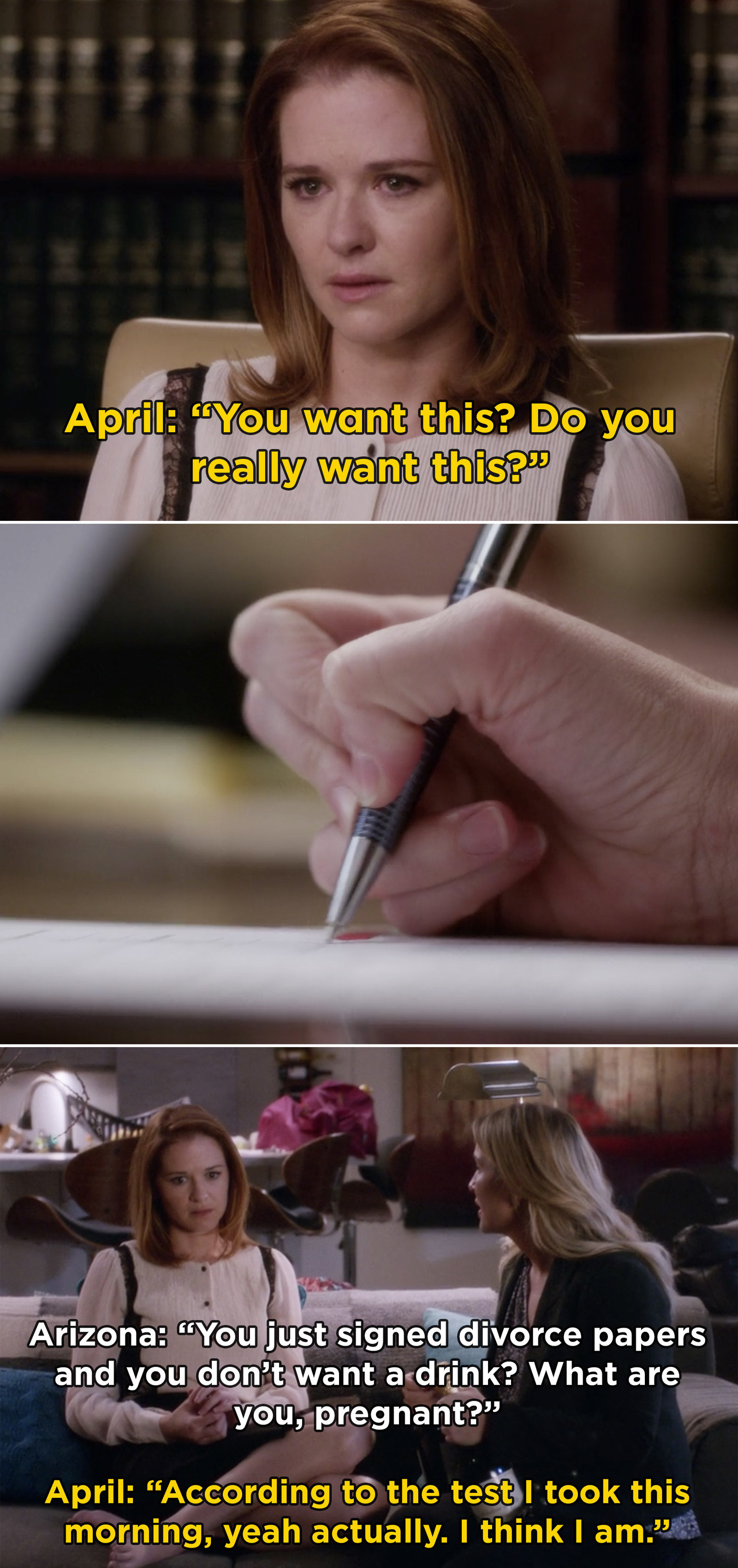 38.
When Callie moved to NYC and Arizona agreed to share custody of Sofia.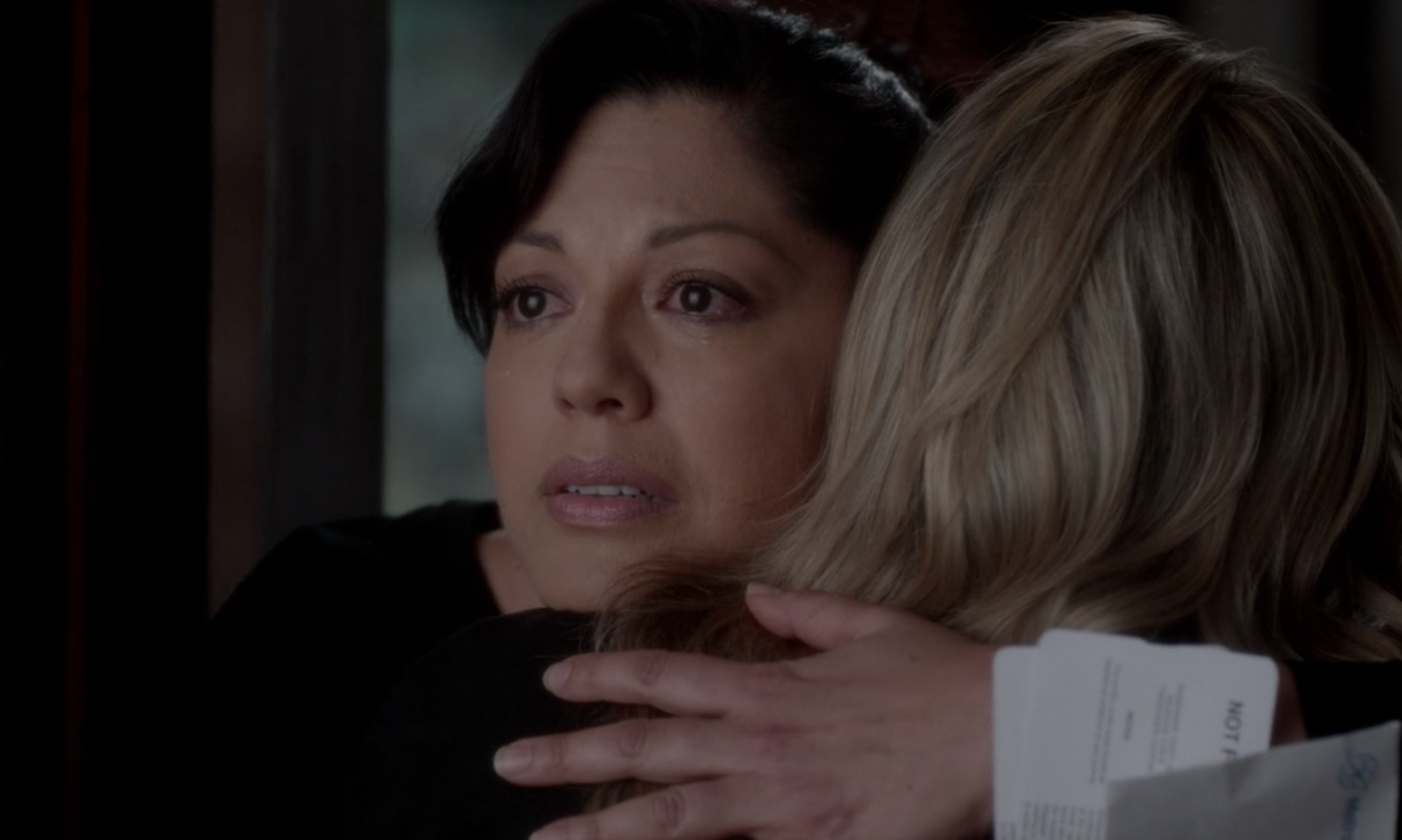 39.
When Alex was sent to jail for beating up DeLuca after wrongly assuming that he slept with Jo.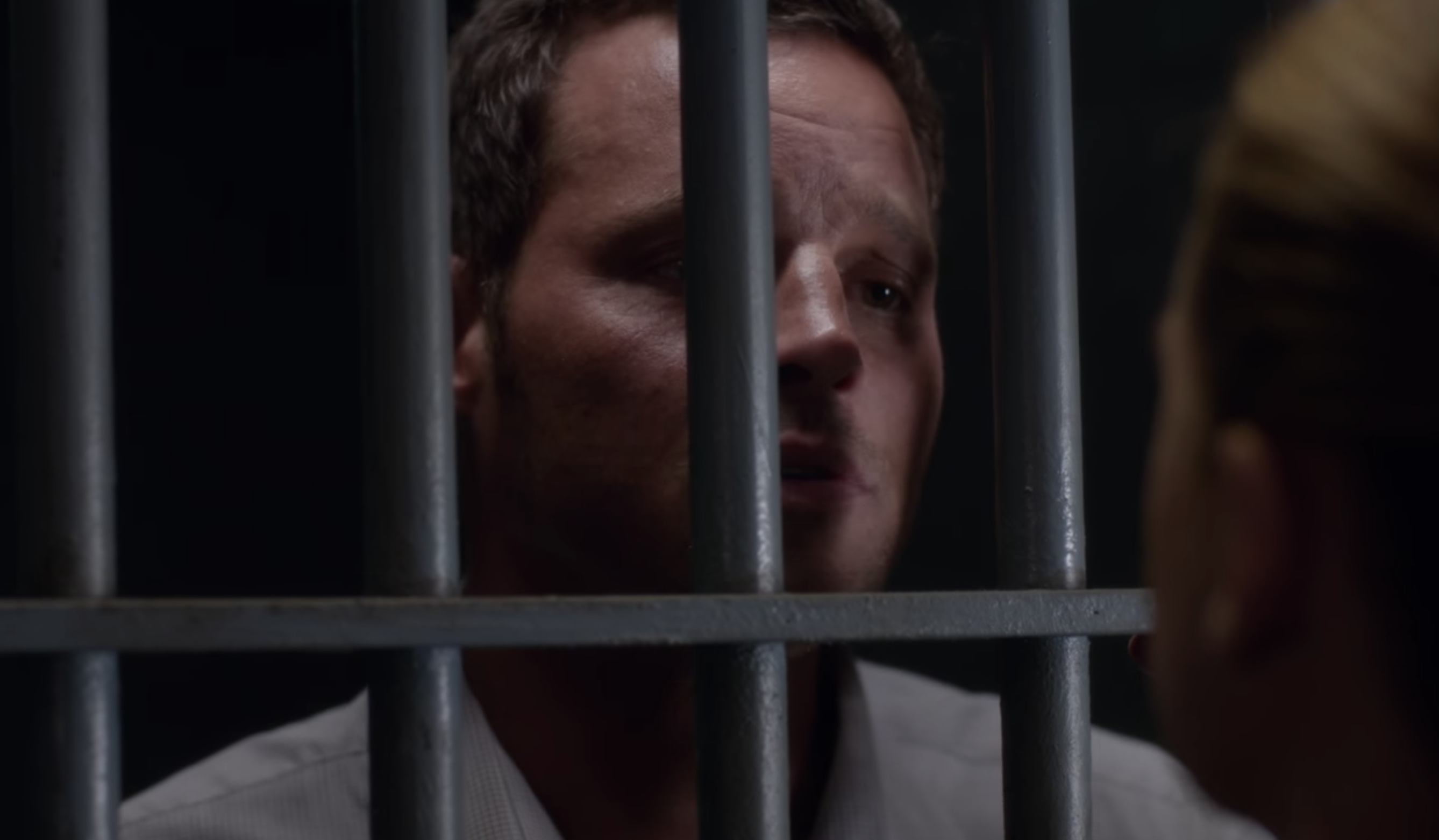 40.
When Jo revealed to Alex that she's married and Jo Wilson isn't her real name.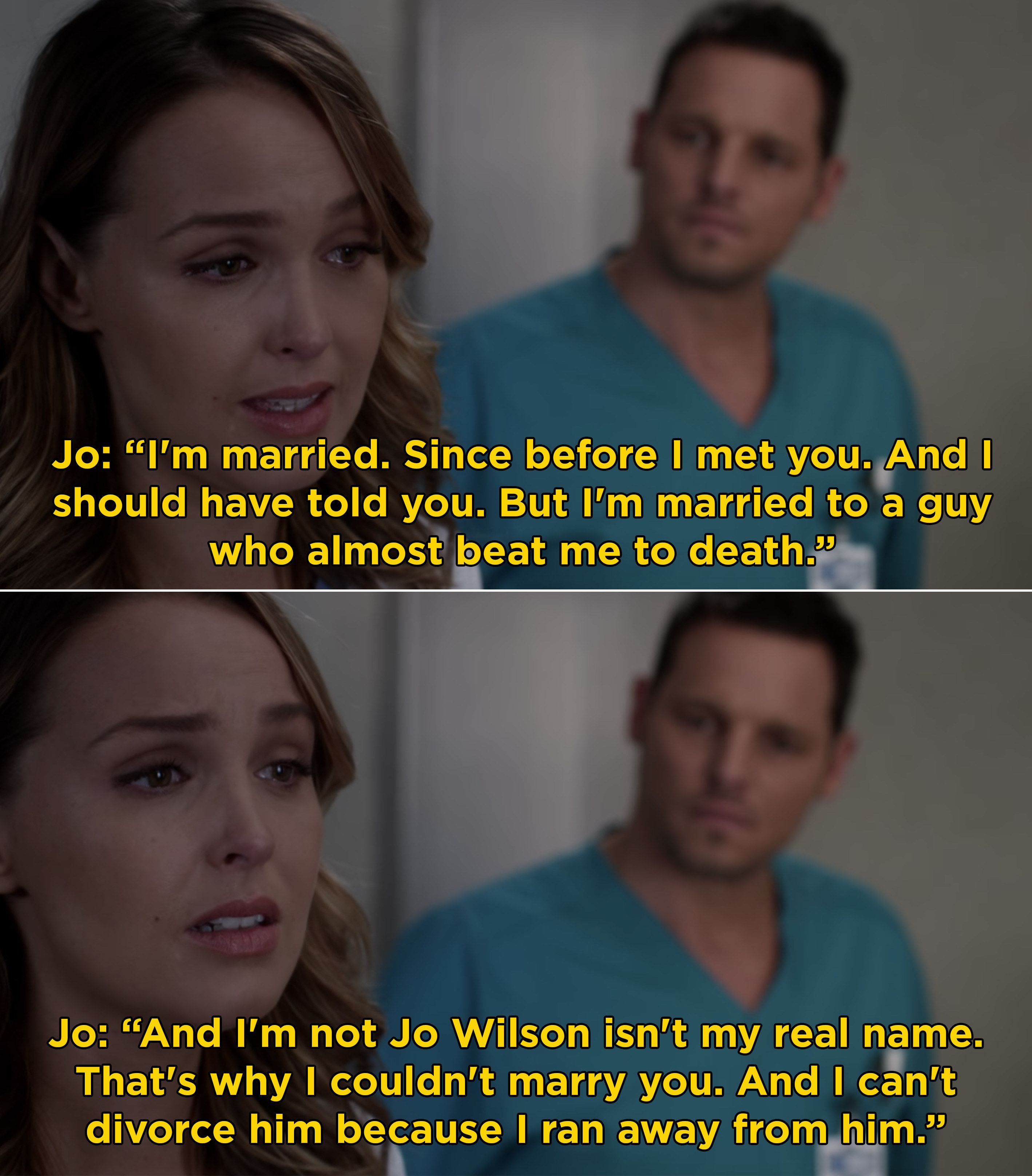 41.
When Maggie's mom, Diane, heartbreakingly died from cancer.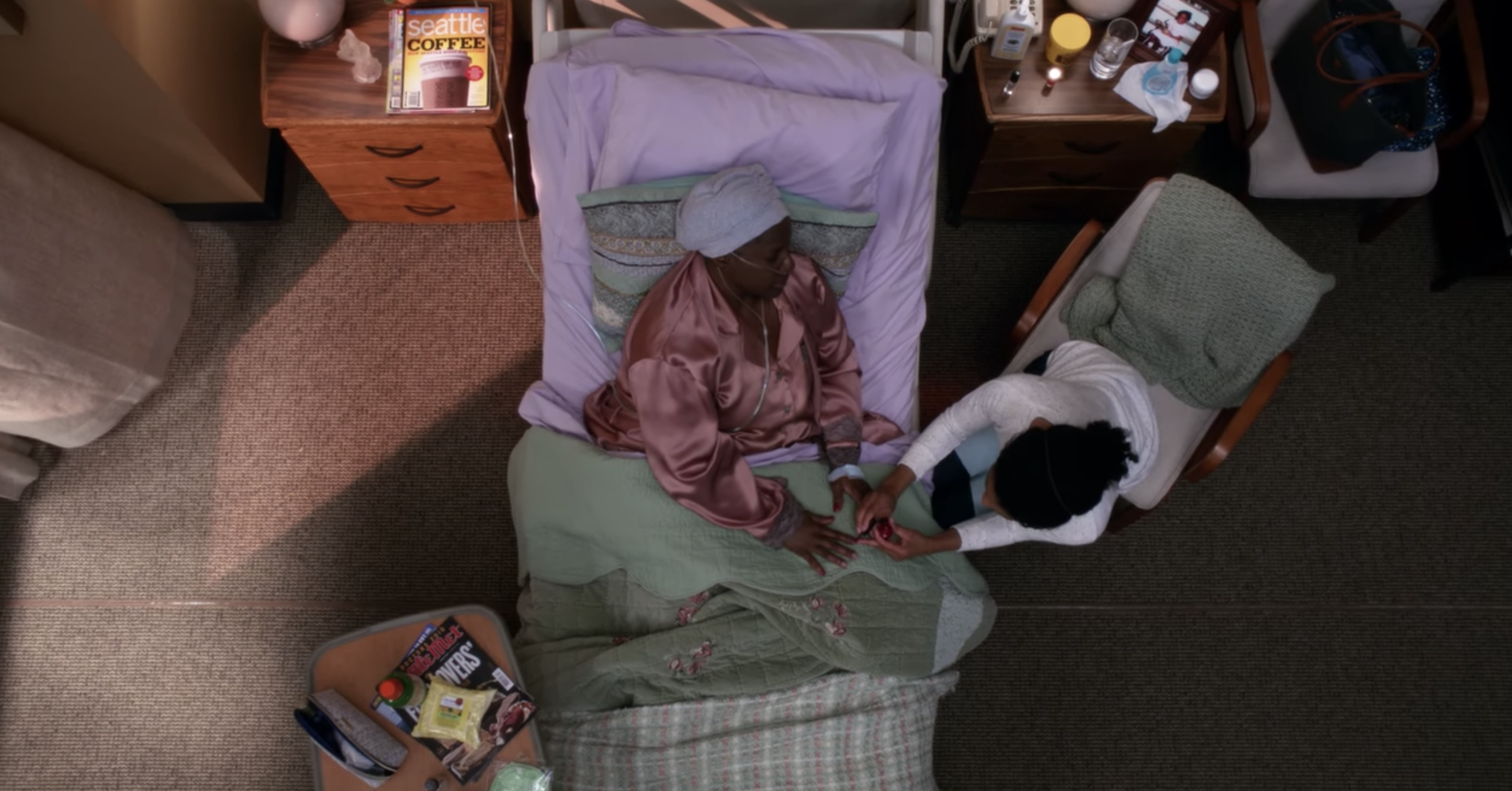 42.
When Grey Sloan literally exploded with Stephanie and several patients trapped inside.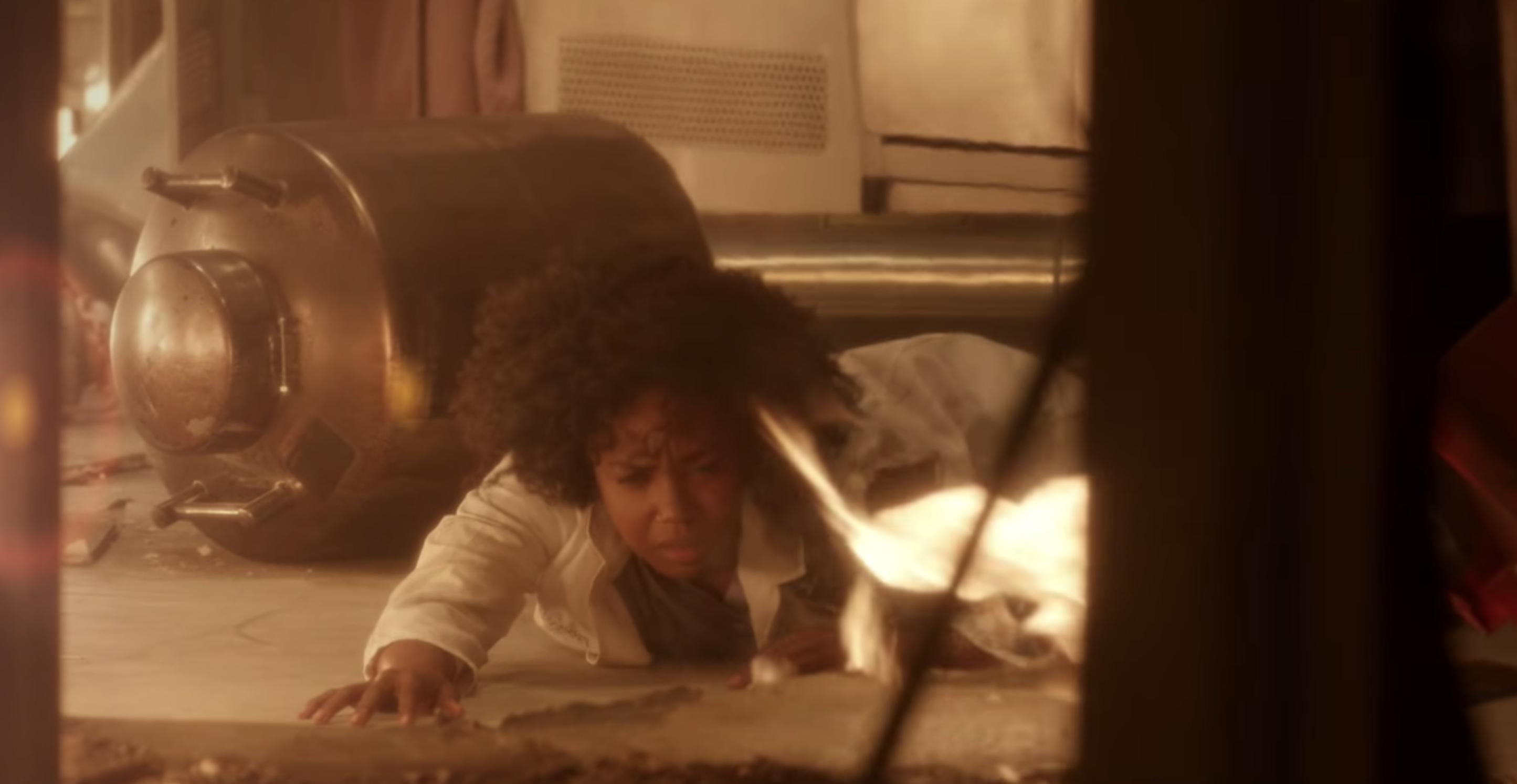 43.
When Owen's sister Megan was miraculously found alive after going missing while serving with the Army in Iraq.
44.
When Amelia found out that she had a brain tumor and called in Tom Koracick to operate on her.
45.
When Meredith won the Harper Avery Award during the show's monumental 300th episode.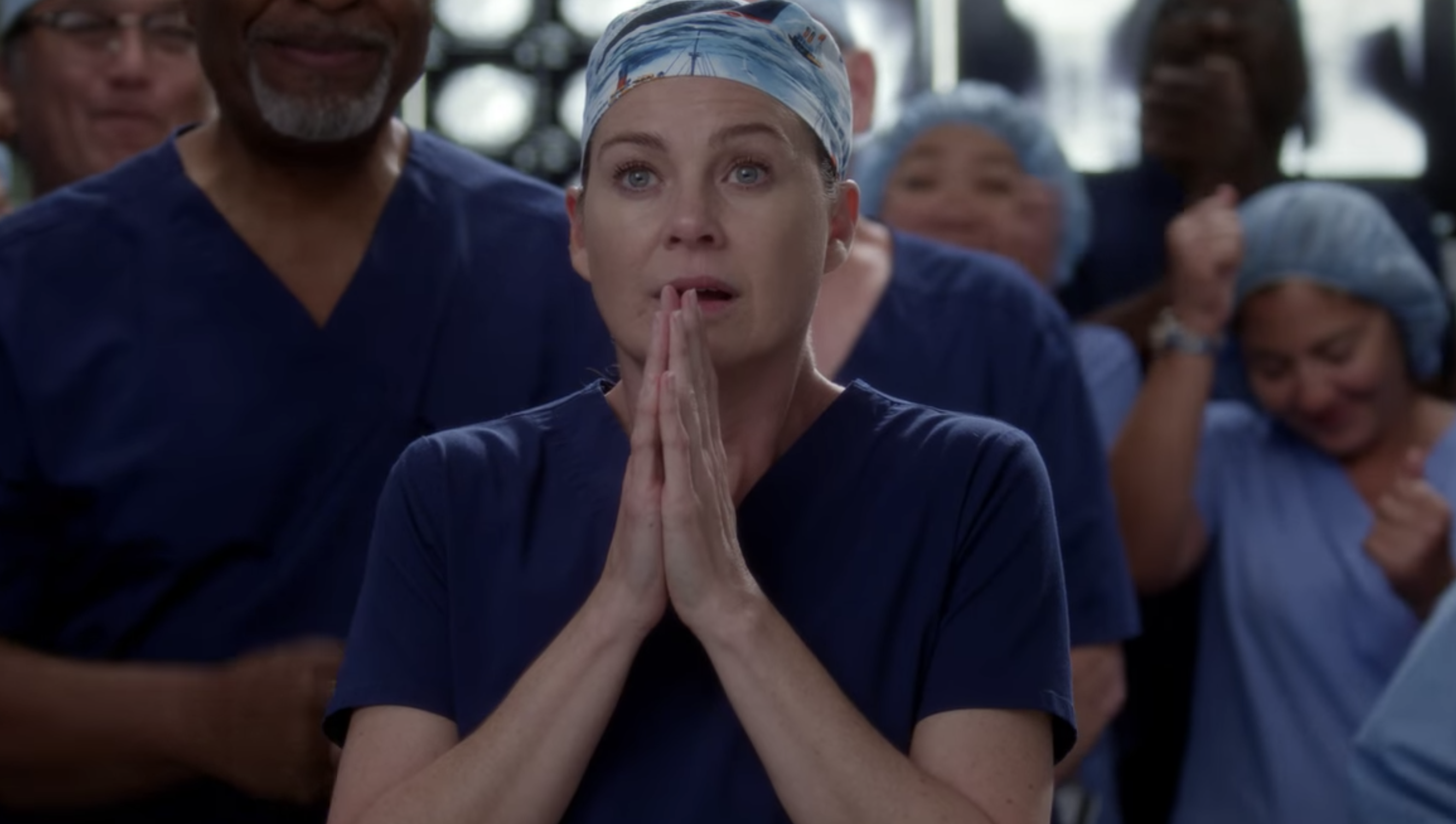 46.
When Jo and Alex got married and the ceremony was officiated by Meredith.
47.
When Arizona decided to leave Seattle and move to NYC to be closer to Callie, who was now single.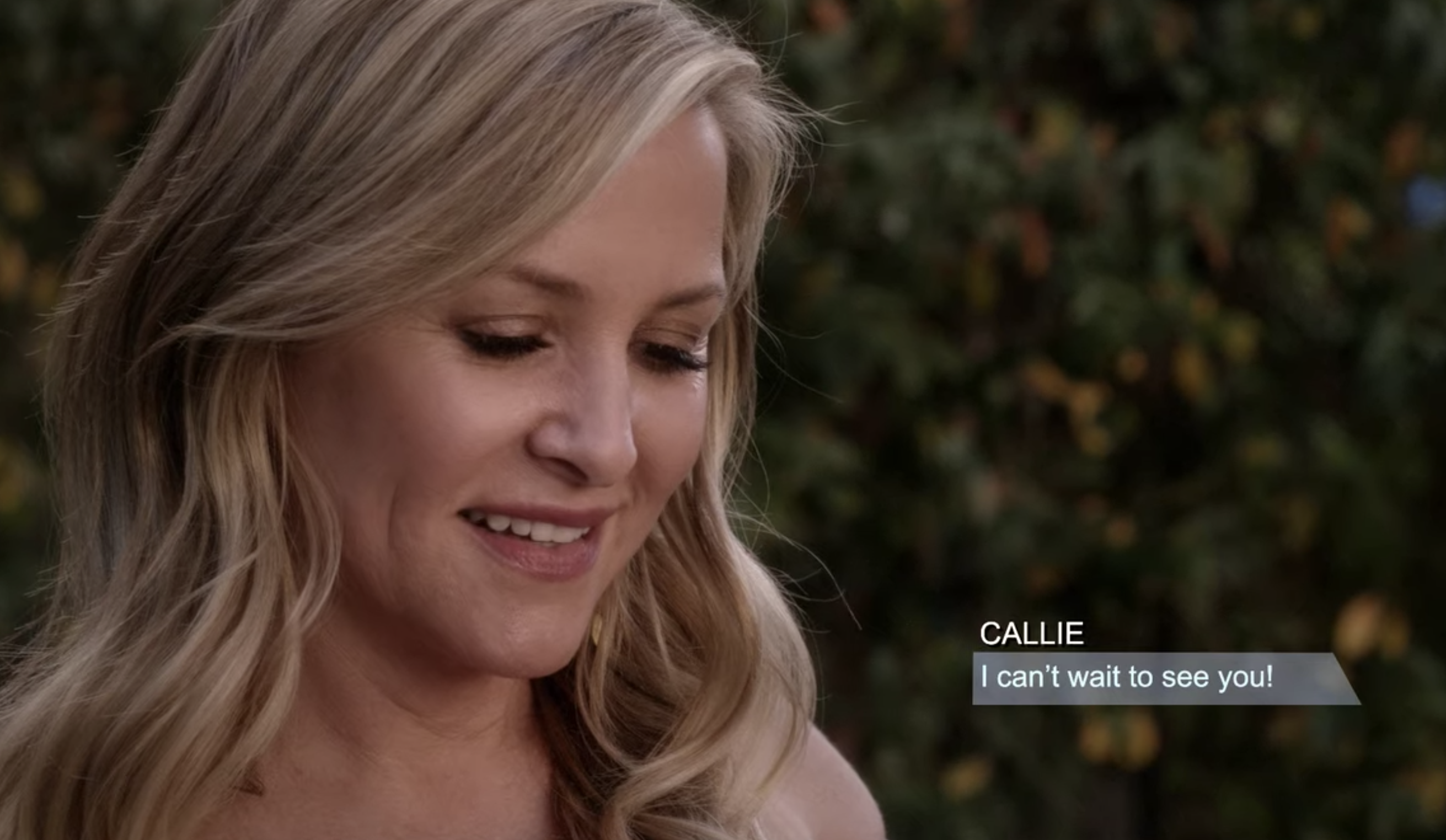 48.
When April married Matthew in a surprise wedding ceremony and left Grey Sloan to work at a charity clinic.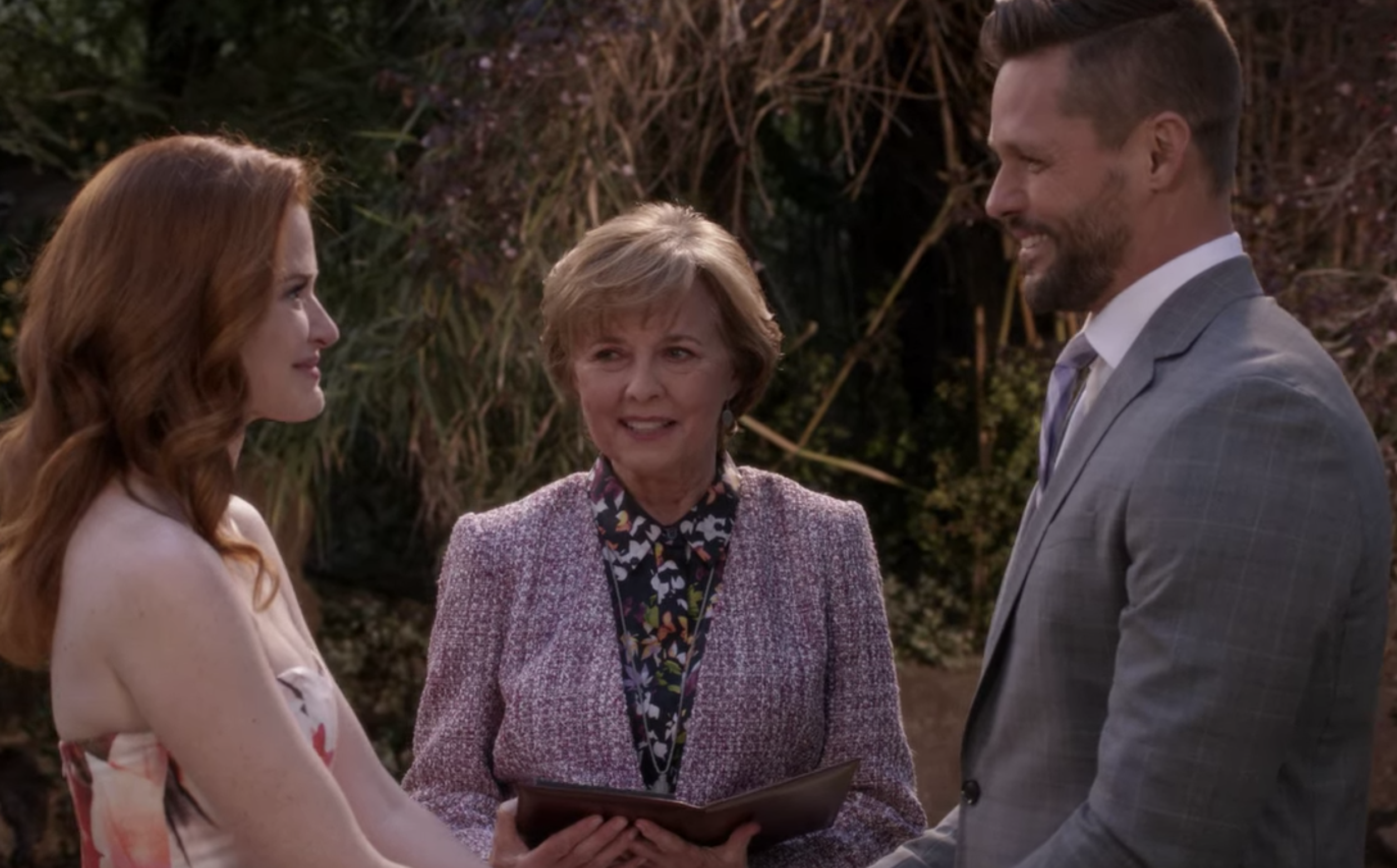 49.
When Meredith and DeLuca kissed for the first time on the roof of Grey Sloan and they officially started dating.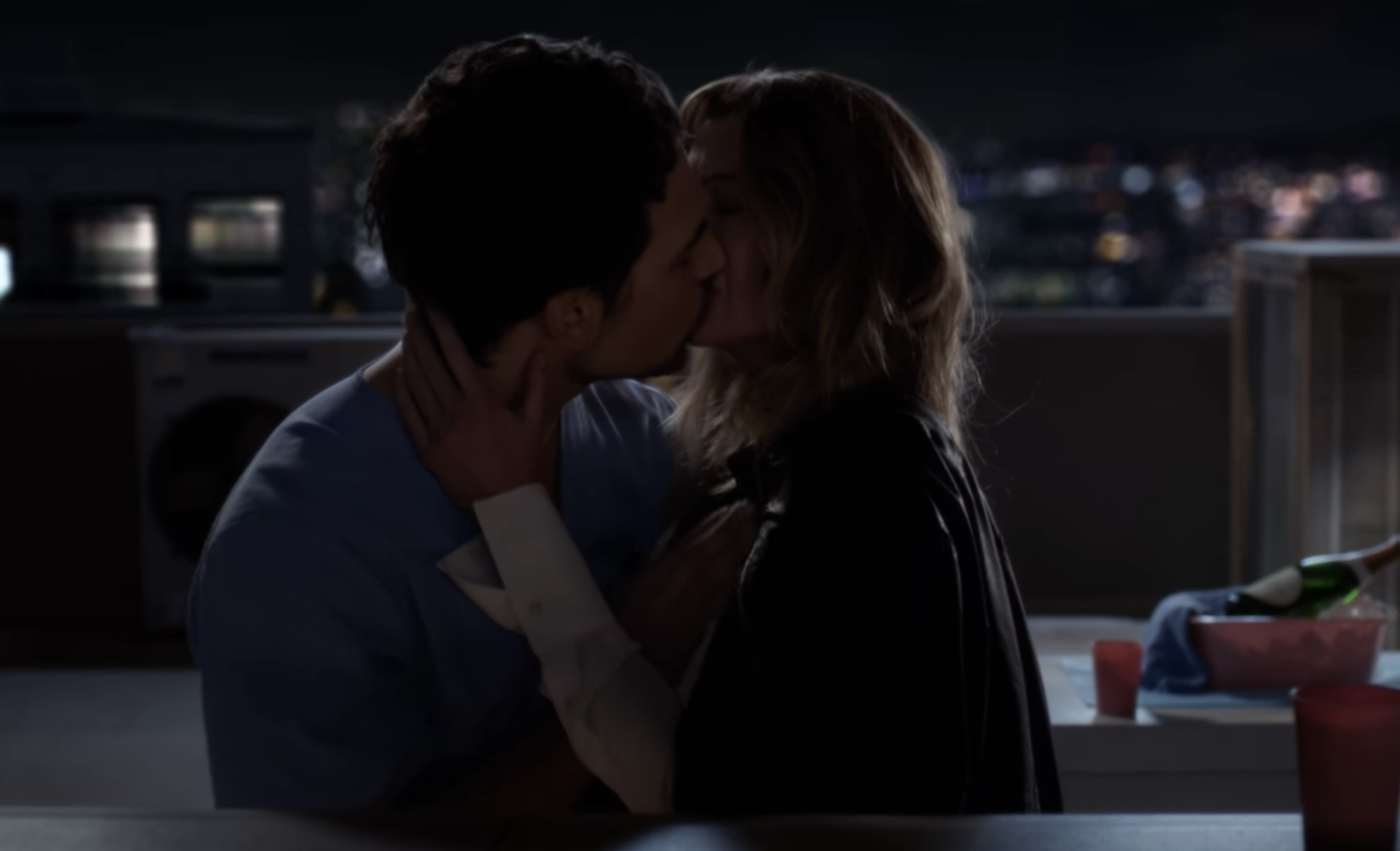 50.
When Jo helped a sexual assault survivor feel comfortable in the hospital by lining the hallway with women.
51.
When Teddy and Owen finally got together following the birth of their daughter.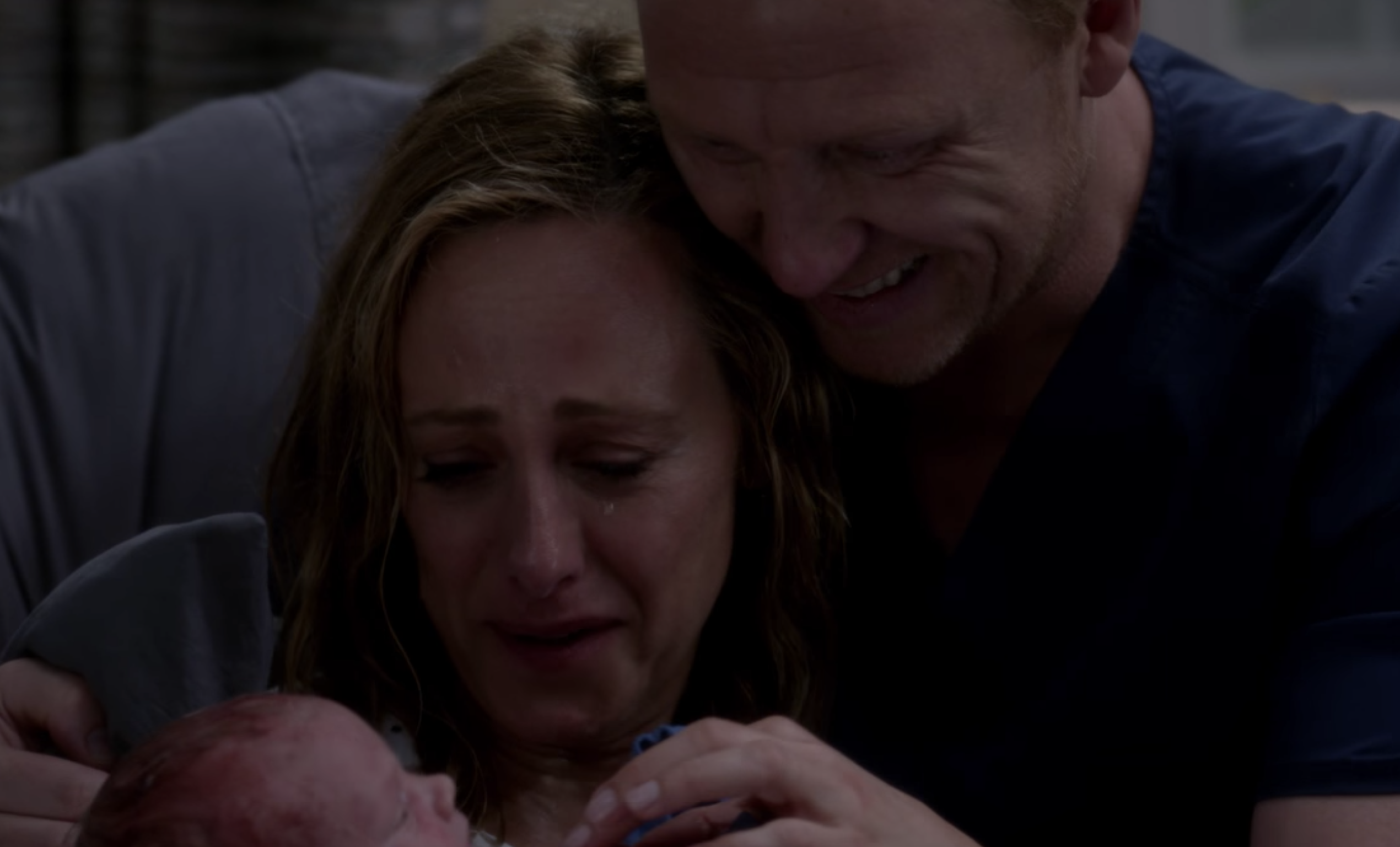 52.
When Meredith, Alex, and Richard were all fired from the hospital after they committed insurance fraud in order to save a patient.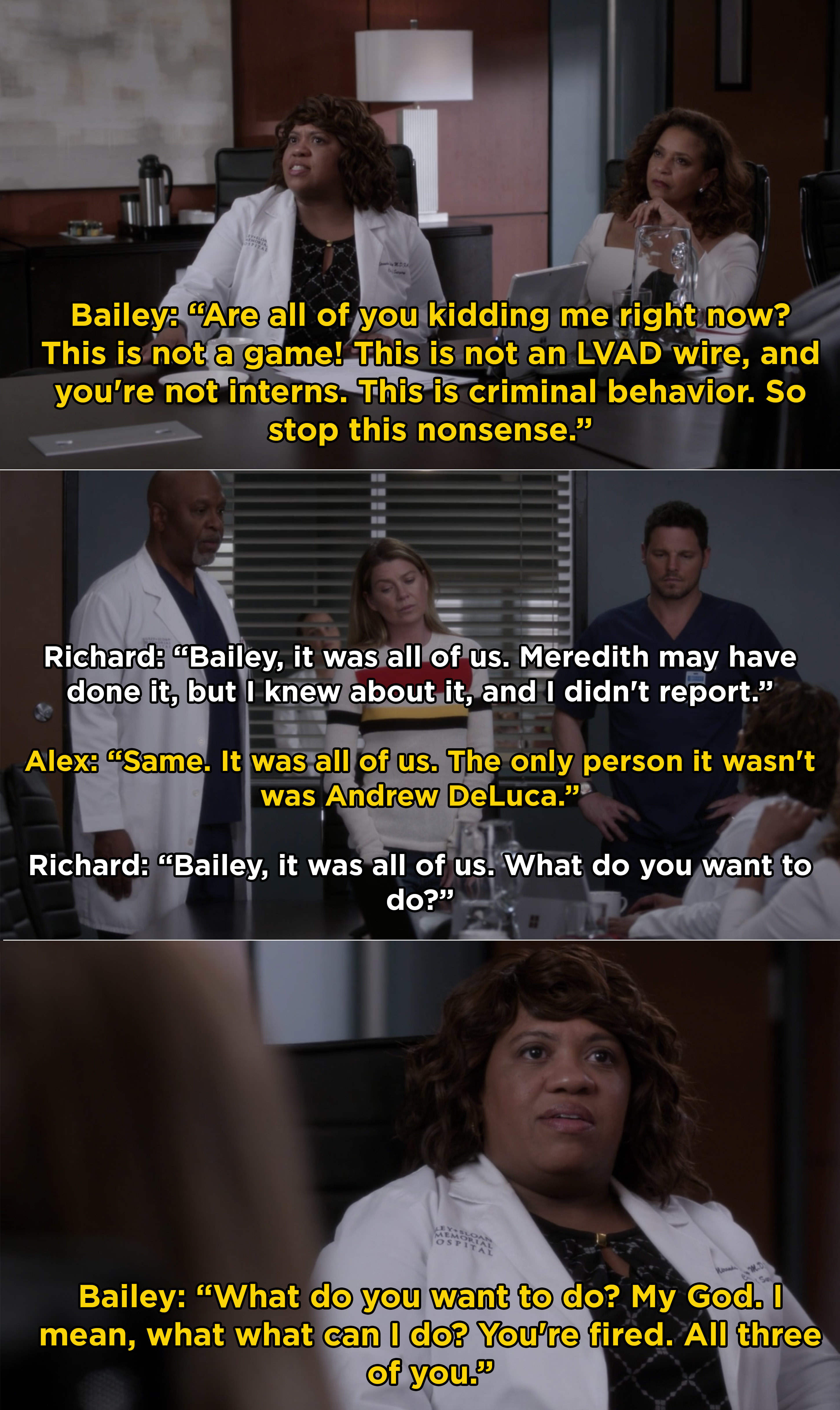 53.
When Alex read a heartfelt letter from Cristina at Meredith's medical license hearing — the letter even referenced her final line to Meredith.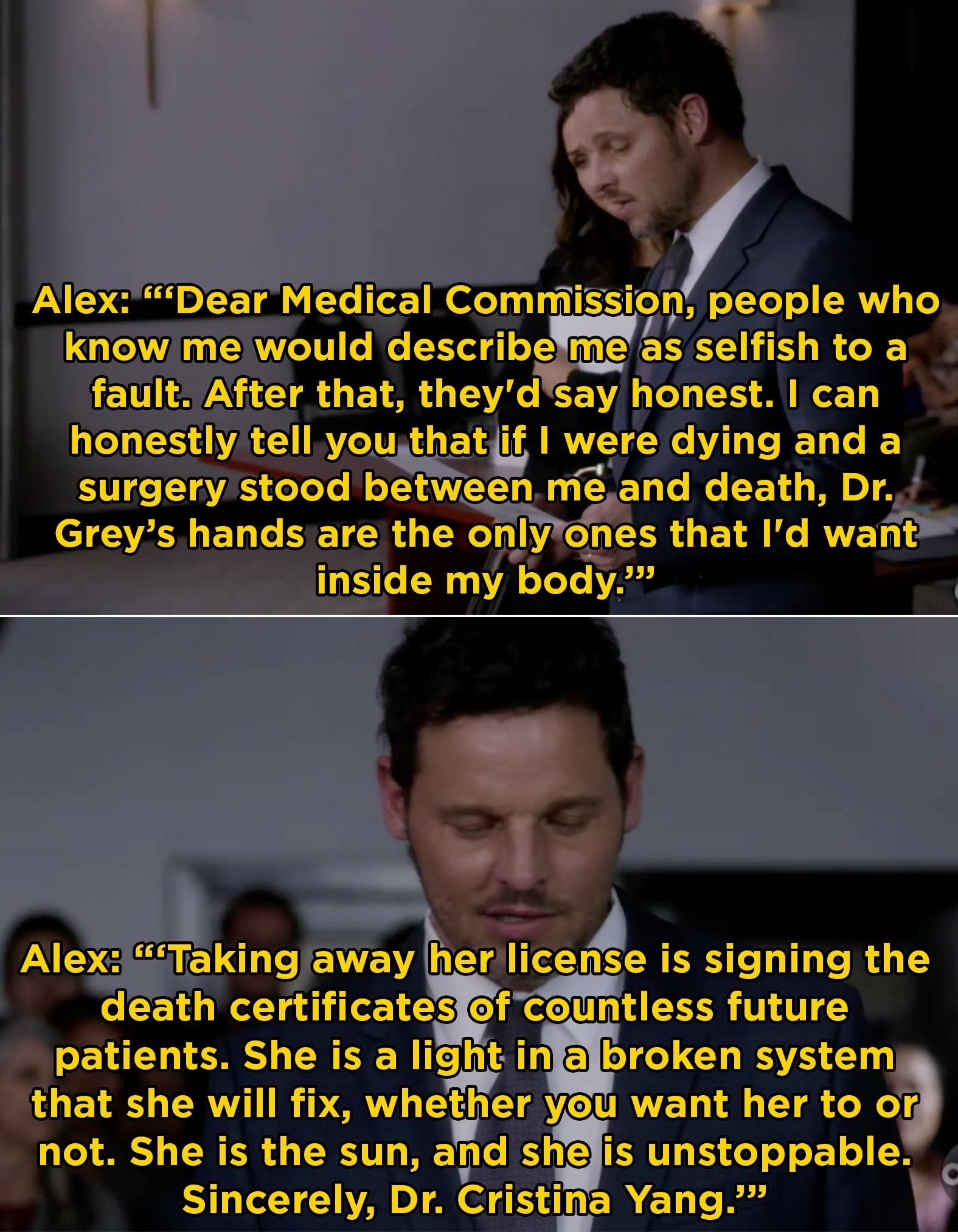 54.
Also, when several of Meredith's past patients were present at the hearing, including Katie.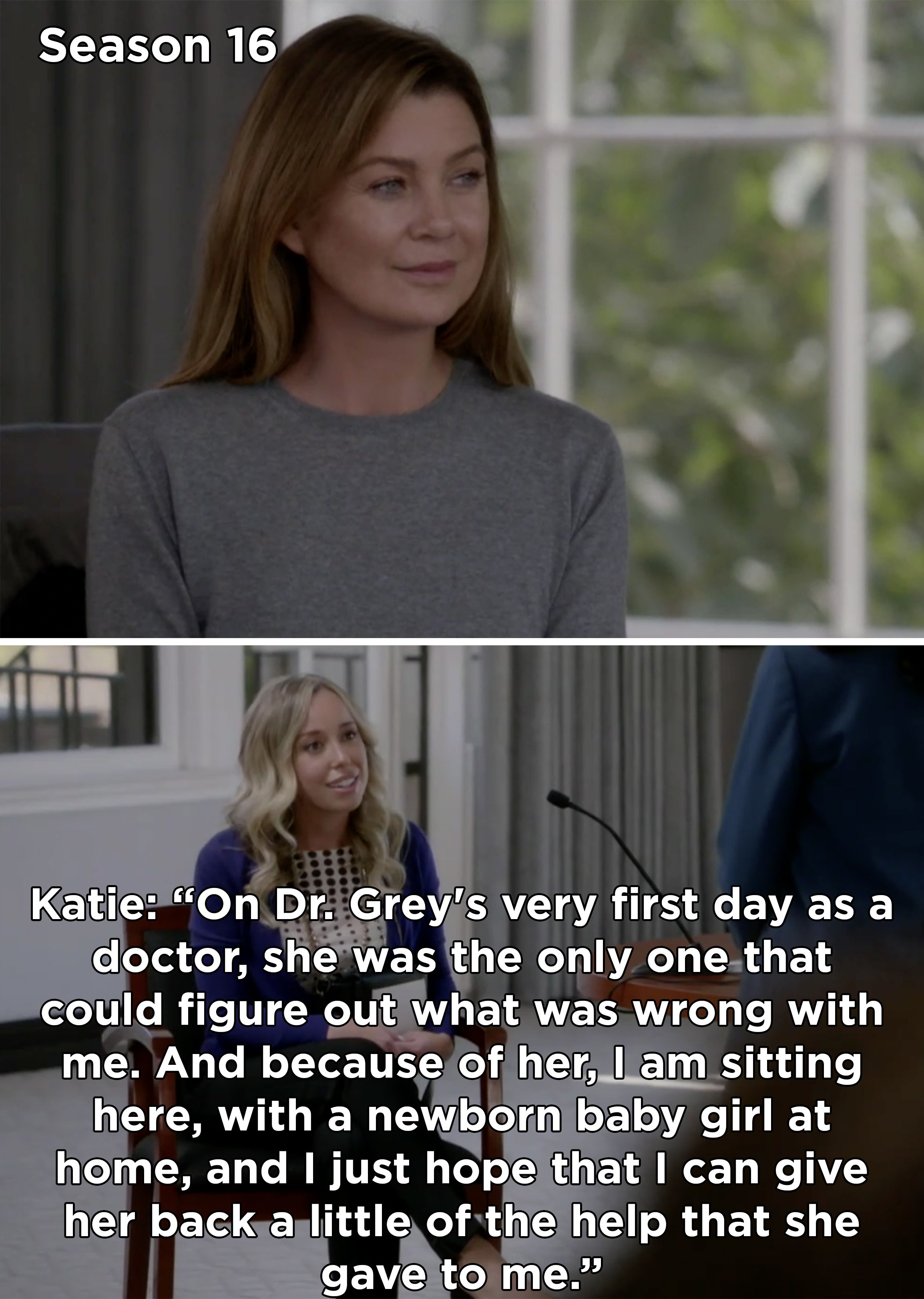 55.
And finally, when Meredith officially got to keep her medical license and Bailey hired her back at Grey Sloan.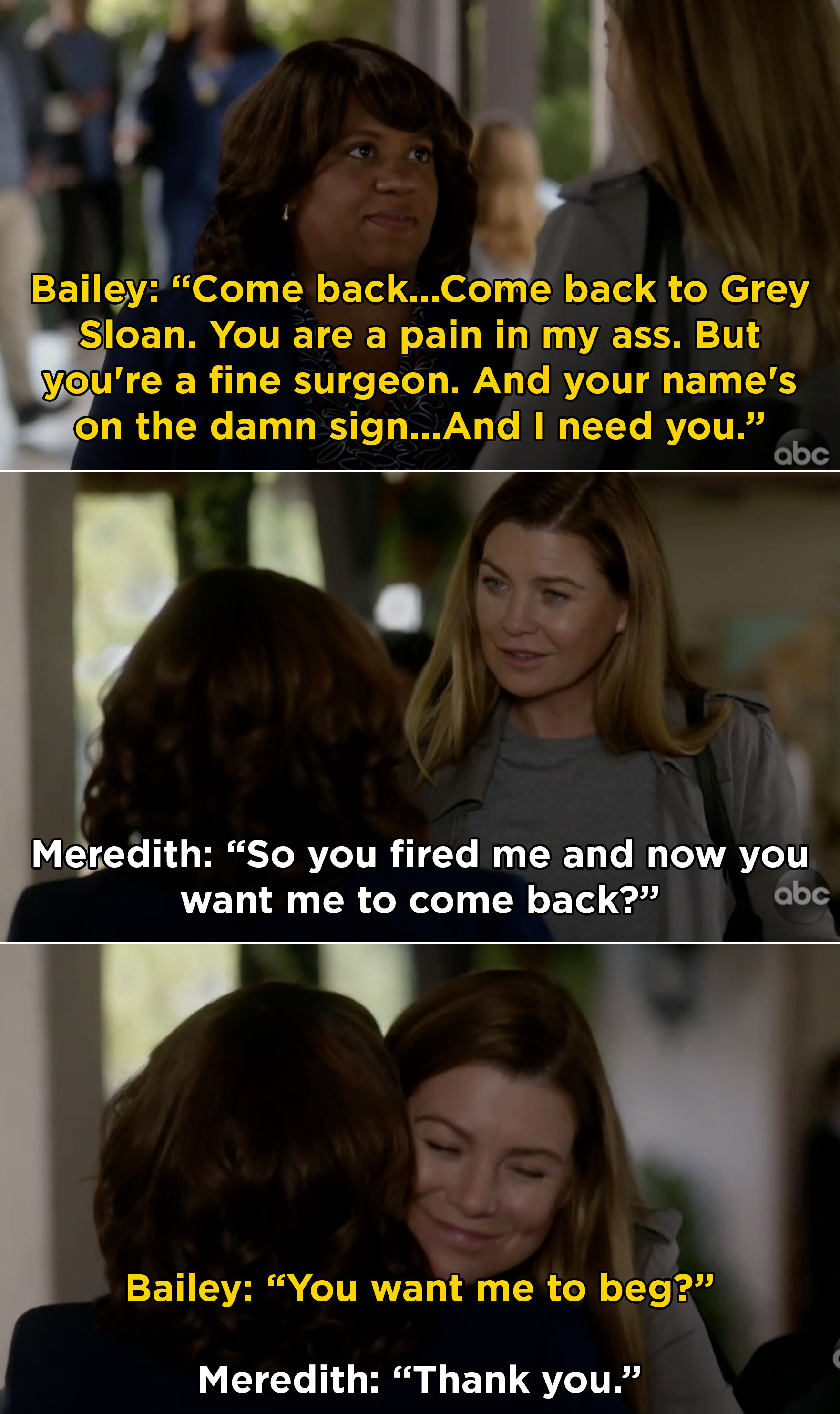 What were your favorite Grey's Anatomy moments during the last decade? Tell us in the comments below!