Choose A Color

Choose a Harry Potter Book

Reading yeet yeet yeet

Harry Potter and the Sorcerer's Stone (the one with bright eyes and bushy tails)

Harry Potter and the Chamber of Secrets (the one with the snakes)

Harry Potter and the Prisoner of Azkaban (the one where Buckbeak dies but also doesn't die because magic)

Harry Potter and the Goblet of Fire (the one where CONSTANT VIGILANCE isn't constant enough)

Harry Potter and the Order of the Phoenix (the one with teenage angst)

Harry Potter and the Half-Blood Prince (the one where Dumbledore cares again)

Harry Potter and the Deathly Hallows (The one where EVERYONE dies)

Choose A Movie Screw Up

There aren't many, but.....still.

"HARRY DID YOU PUT YOUR NAME IN THE GOBLET OF FIRE?!?!?!?!"

That whole thing where they just decided to burn down the burrow.

The tragic omission of "Weasley is Our King."

THE COMPLETELY UNACCEPTABLE AND UNNECESSARY ABSENCE OF PEEVES!!!!!

Dudley never gets redemption by giving Harry tea or shaking his hand.

Where is S.P.E.W.? Where is it? Why is it not a thing? Also Winky.

That time where the dragon broke its chains in 4 seconds and chased Harry around the school and then he sort of kill it with a bridge.

Voldemort's slightly anti-climactic death. Like come on, we've waited eight movies for this and he just sort of peels away into the summer breeze.

Choose A Saucy Wizard

Can you feel the love tonight? Do doo doo doooo doooo dooooooooo

Harry (ow OW) But like seriously. Ow. His face is all swollen.

Cedric DIGorry. As in dig him a grave because he's dead.

Draco Malfoy. You'd better choose him, otherwise his father will hear about it.

Dean Thomas. Who doesn't love a tall fellow. Especially one who regularly commits murder in another life.

George Weasley. He's Beauty. He's Grace. He's also very old and is missing an ear.

Ronald Weasley. Such luscious locks.

Tom Riddle. Sure he'll grow up to kill thousands and never learned how to love, but look at that face.

Remus Lupin. I hear he's a party animal. Ha. Ha ha.

Choose A Witch Who's Cooler Than You

Too cool for school

Hermione. Yeah. She's the coolest.

Ginny. The book version of Ginny of course. Movie Ginny doesn't do anything.
Hogwarts Sorting Hat
You're a Gryffindor! Congratulations! Godric Gryffindor welcomes you into his house with open arms, and Nearly Headless Nick, the house ghost, welcomes you with an open wound. Dumbledore, Harry, Ron, and Hermione were all proud Gryffindors, so you're in good company. Always strive to be daring, chivalrous, and brave! Remember that courage comes in many forms, and it is up to you to conquer cowardice and let bravery guide your choices.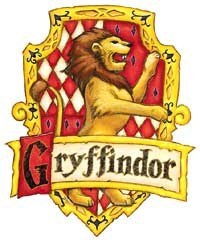 You're a Ravenclaw! Congratulations! Rowena Ravenclaw founded Ravenclaw house on wit, intelligence, the thirst for knowledge, and the desire to learn. Always apply yourself in your studies, and never shy away from the opportunity to expand your mind. Never forget to seek knowledge in unique and unexpected ways just like Ravenclaw House's own Luna Lovegood, and above all, remember that, "Wit beyond measure is man's greatest treasure!"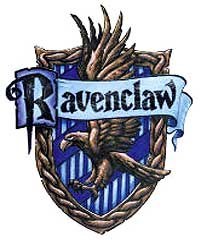 You're a Hufflepuff! Congratulations! You're moral compass always points true because as a Hufflepuff, you value hard work, dedication, patience, loyalty, and fair play. These qualities shine brightly in times of darkness, so never forget how important you are as a Hufflepuff. Cedric Diggory was one of Hufflepuff's most memorable wizards, and you must strive to live by what he died for. Helga Hufflepuff saw what makes someone a good person, and she wrapped it all together into her house. Welcome to Hogwarts, and welcome to Hufflepuff.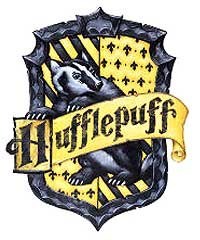 You're a Slytherin! Congratulations! Salazar Slytherin doesn't let just any witch or wizard into his house, so this is a real honor. As a Slytherin, you must let your ambition, cunning, and resourcefulness guide your actions. Many powerful wizards came from Slytherin House, and you can stand beside them as one of the greats. Don't ever let anyone convince you of darkness just because dark wizards have come from Slytherin House, for you have the power to choose what you do with your ambition. Being a part of Slytherin House is an opportunity to change Slytherin's reputation and to prove what both the house and you as a witch or wizard, is capable of.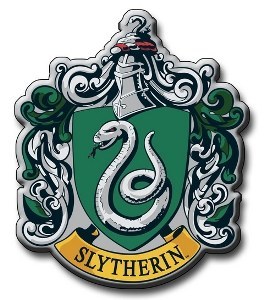 This post was created by a member of BuzzFeed Community, where anyone can post awesome lists and creations.
Learn more
or
post your buzz!