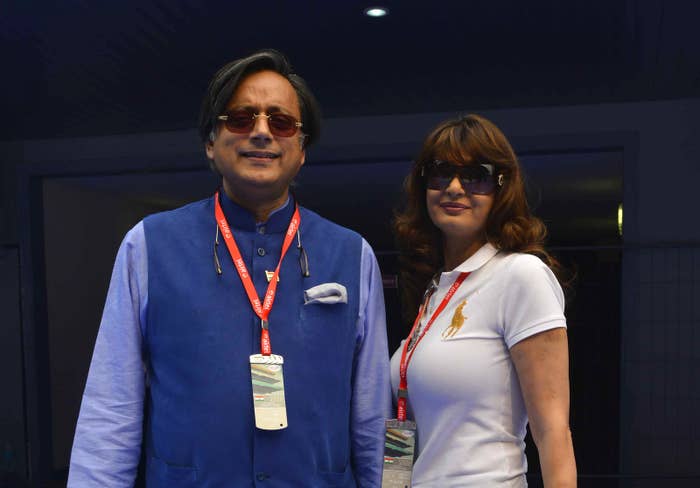 NEW DELHI — A senior Indian politician has been charged with abetting his wife's suicide.

According to a 3,000-page charge sheet filed by police at a court in New Delhi on Monday, Shashi Tharoor, who is currently serving as member of parliament from Kerala (a state in South India), stands accused of cruelty to his late wife, Sunanda Pushkar, as well as playing a key role in her death.
Pushkar's body was discovered on 17 Jan 2014 at a hotel in New Delhi, where she and Tharoor had been staying while on an official visit. For the past four years, the investigation into her death has been held up over the issue of whether she died from an accidental drug overdose, whether she committed suicide, or whether someone else was involved in her death.
Tharoor, who was the United Nations Under-Secretary-General for Communications and Public Information between 2002 and 2007, has always maintained that Pushkar, who was allegedly on antidepressants, died from an accidental overdose.
Reacting to the police charges, he wrote on Twitter that claims he abetted his wife's suicide were "preposterous", and that he would contest them vigorously.
Tharoor, described as the "Minister of Twitter" by party rivals for his big social followings and wide vocabulary, later tweeted that he was staying off Twitter for a while, and included a definition of the word epicaricacy.

The events surrounding Pushkar's death have held a morbid fascination for Indian journalists and conspiracy theorists for years. Two days before her body was discovered, Pushkar outed her husband on his Twitter timeline for having an affair with a Pakistani journalist.

She also contacted journalists and told an Indian newspaper that she had "taken the blame" for her husband's alleged corruption during the auction for a cricket franchise of the Indian Premier League (a controversy that forced Tharoor to resign from his position as India's minister of state for external affairs in 2010).
Tharoor and Pushkar later issued a joint statement claiming that his Twitter had been hacked and that they had no plans to divorce.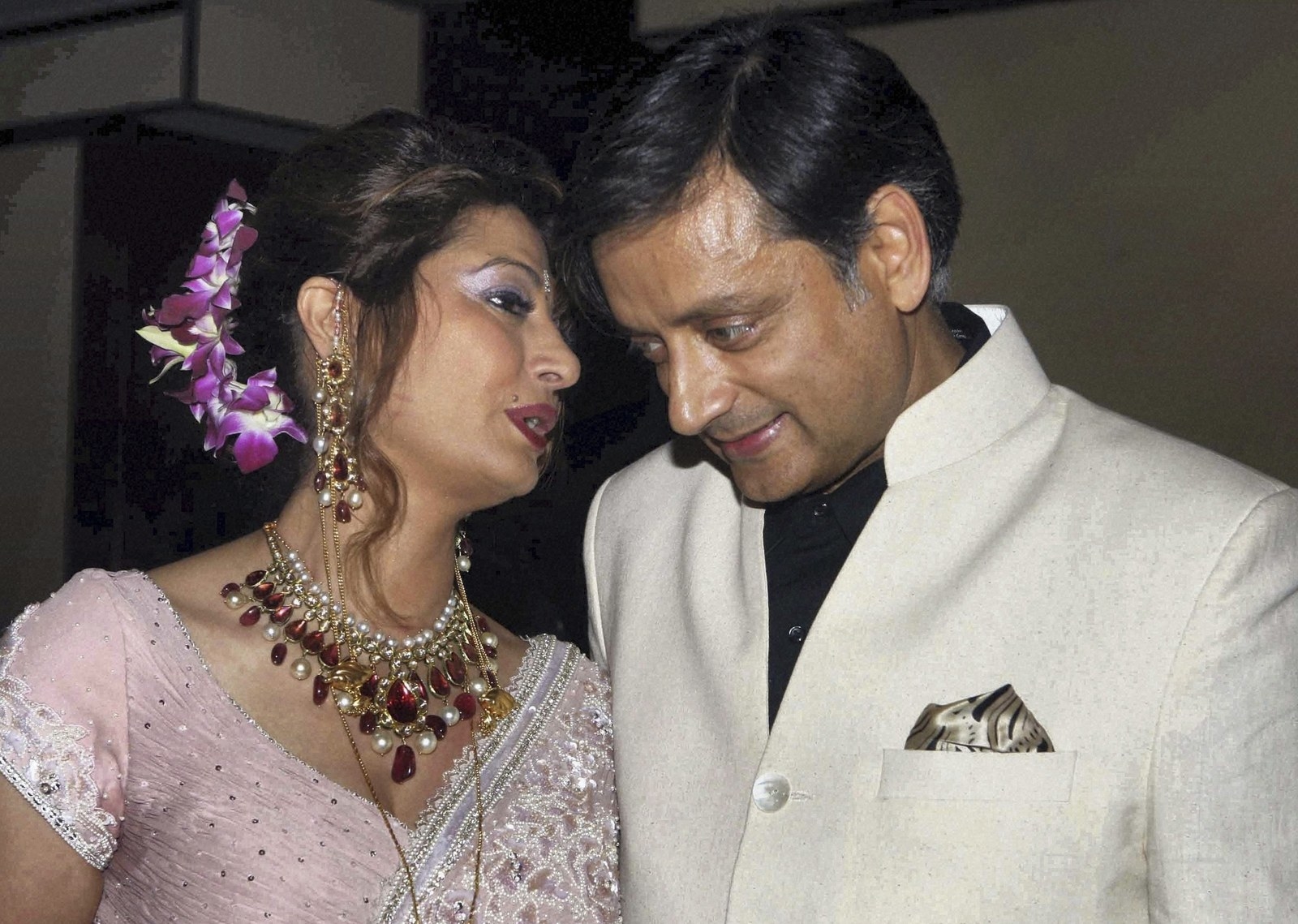 At the time of her death, Pushkar and Tharoor were visiting New Delhi for official business. While Tharoor was at a meeting of the All India Congress Committee, he asked his aide to check on Pushkar, who was in her room at a luxury hotel in New Delhi. When the aide found her unresponsive, Tharoor, a team of doctors, and – eventually – the police rushed to the spot.

The first postmortem conducted claimed her death was "sudden and unnatural"; confirming that her face, neck, chin, and hands bore injuries that suggested the use of a blunt object and a possible bite mark on her palm. While Pushkar was allegedly on antidepressants at the time, the doctors ruled out the possibility that she had overdosed on her medication.

Due to the frequency of dowry-related deaths in India, if a woman dies under mysterious circumstances within seven years of her marriage, the law insists on an inquest or investigation into her death. On 23 Jan, the inquest into Pushkar's death contradicted the previous report, confirming that she had in fact overdosed on a combination of antidepressants and painkillers.
A few months later, the doctor who was in charge of Pushkar's postmortem said he had been under pressure to submit a "tailor-made" report on Pushkar's death and "cover up the matter" – a claim that the hospital has since denied.
The next hearing is scheduled for 23 May.