Here's The Proper Way To Get Drunk On Tea
Please don't use this as an excuse to start drinking as soon as you wake up.
by
,
What's the only thing better than some hot, milky chai? Chai that can get you drunk. Here's how to make some.
STEP 1: Roughly grind 5 pods of cardamom, 3 peppercorns, an inch of cinnamon and a pinch of clove powder*.
STEP 2: Grind up half an inch of ginger. Skin and everything.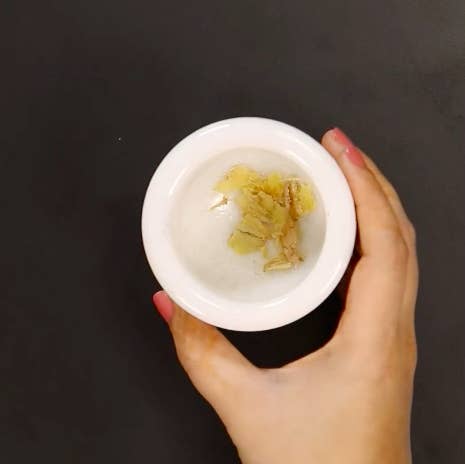 STEP 3: In a saucepan, boil 400ML of water and add 2 teaspoons of tea leaves, the crushed spices and the crushed ginger and boil for a couple of minutes.
STEP 4: Add in four tablespoons of condensed milk.
STEP 5: Add in 30ML* of dark rum and take it off the heat.
STEP 6: Strain the hot beverage into cute little glasses.
Step 7: Get drunk while staying warm.