By now you've probably cried yourself to sleep many times listening to Sam Smith's "Lay Me Down."
Of course, it's no surprise that Hozier picked "Lay Me Down." The singer couldn't contain his love for Sam at the Grammys and wrote him a gushy note.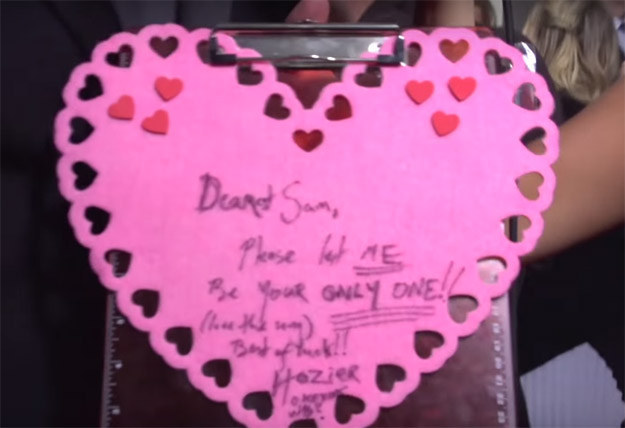 Thankfully, the feeling is mutual. Sam totally digs the cover!
And we're feelin' it too!