A person can only take so much song-induced bawling!
Hozier's take on the tune manages to keep the soul while making it a happy jam.
And his version of the bridge just makes you wanna groove!
Of course, it's no surprise that Hozier picked "Lay Me Down." The singer couldn't contain his love for Sam at the Grammys and wrote him a gushy note.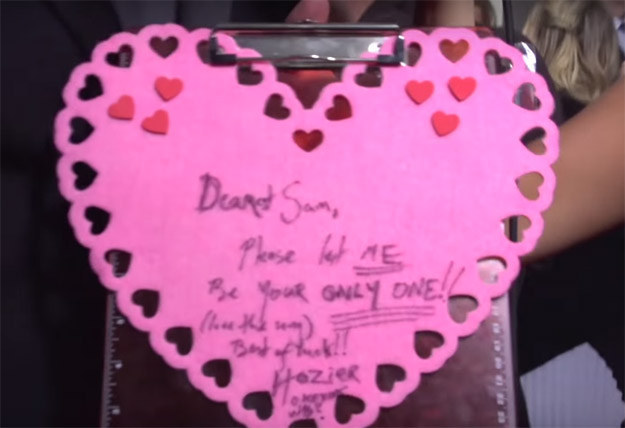 Thankfully, the feeling is mutual. Sam totally digs the cover!
And we're feelin' it too!