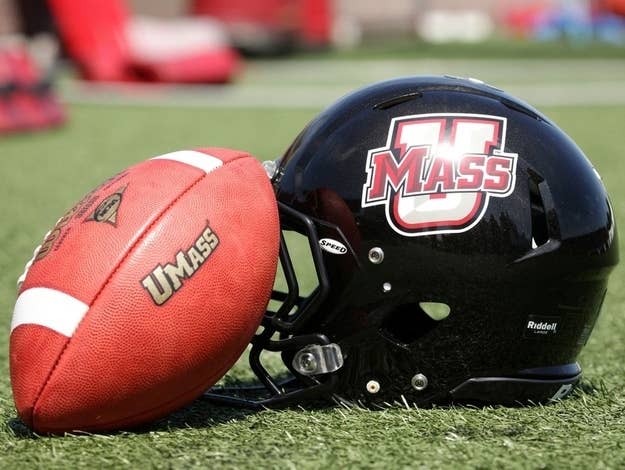 In 2009, the University of Massachusetts athletic department wrote excitedly about its football team's prospects for moving up into the FBS big leagues from the FCS. "In the sport of football, UMass has been the most dominant team throughout the history of the conference first known as the Yankee Conference, the Atlantic 10, and now the Colonial Athletic Conference (CAA)," the department bragged. "The CAA is no stranger to success either as it is arguably the toughest FCS league in the country...This level of football has prepared us to enter the realm of FBS football in the Mid-America Conference with a solid tradition of winning." In 2010, the Minutemen fired coach Kevin Morris and his staff after three years, paying contract buyouts. As a replacement they hired Notre Dame offensive coordinator Charley Molnar on a contract worth up to $500,000 per year with incentives; Molnar's $250,000 base salary alone is $50,000 more than what Morris was paid.
So with a new coach and a deal to play home games in Gillette Stadium in Foxborough, Mass. (which is 90 miles from UMass's main Amherst campus; the school says they have a revenue-sharing agreement with Gillette that's "beneficial"), the team added 22 extra football scholarships this year. (As required by federal law, they will also add the same number for women.)
Some back-of-the-envelope calculations: $475,000 (coach's buyout in 2010) + $600,000 (assistant coach buyouts in 2010) + $50,000 (difference between old and new coach contracts for this season) + $1.02 million in additional scholarships (44 total at $23,167 each) for an estimated cost of $2.1 million this year alone. (And that's not considering what are no doubt extra costs for assistant coaches, additional NCAA compliance work, Amherst-Foxborough bus fare, and more).
So How Did That Work Out?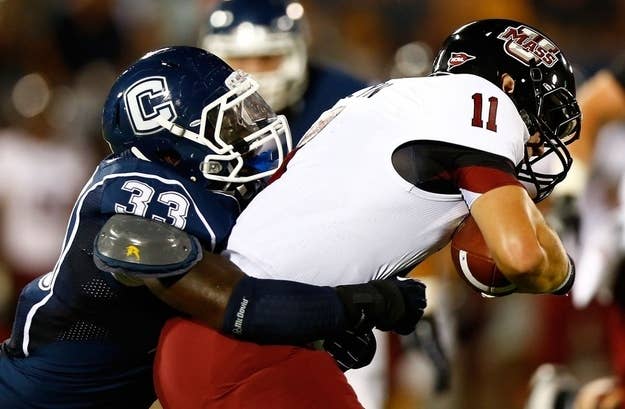 Not so well. In its opening game, UMass lost to UConn 37-0. They gained 3 rushing yards.
To be fair, it was their first game. They'll get another shot at their first FBS win this week against Indiana. As of Tuesday, the Hoosiers — 1-11 last year — are 13.5-point favorites.