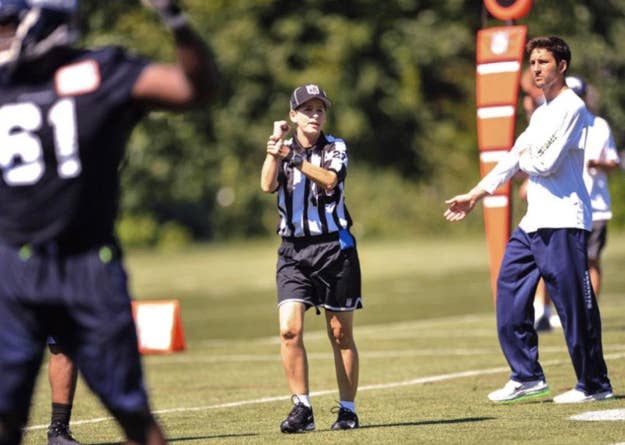 1. Mess with her and she will judo your ass. Eastin won six national judo championships before she was 18, she told reporters on a conference call. At the age of 11, she became the youngest person to be accepted to train in judo at the United States Olympic Training Center. The longtime Arizona resident said she only tried the sport in the first place because her mom wouldn't let her play football. While she hasn't let on if she roots for any specific team, she has thanked her hometown squad, the Arizona Cardinals, for being extremely supportive. "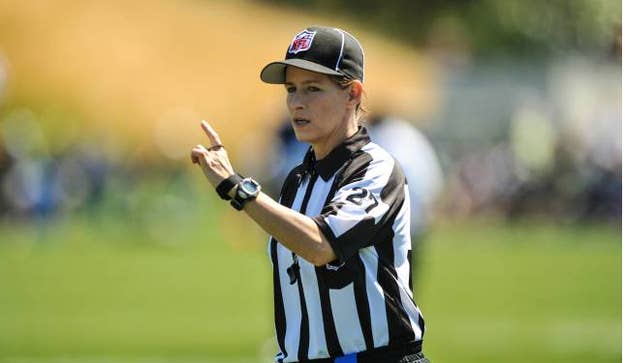 2. She is nonetheless prepared to turn the other cheek. According to an interview (with herself, looks like?) posted on her website, Eastin first put on the zebra stripes more than a decade ago at a Christian Athlete Ministries basketball tournament, where she was coaching. "I really found that I enjoyed it," she said. "I contacted the Arizona Interscholastic Association, went to their classes and starting working high school basketball and football." Since then, she's she's moved on to officiating college football. In recent years, she's worked mostly games in the MEAC, an FCS conference which includes schools like Florida A&M and Howard. She also runs a company that trains officials called SE Sports Officiating.
3. Players say they're thrilled about her debut. In an environment where female reporters, executives and fans are not uncommon, NFL players are pretty adjusted to having women around the game. Or at least acting like they are. So it's not really surprising that players asked about Eastin this past week unanimously endorsed having a woman as an official. "Female, male, dog, cat, as long as they're calling the right calls and they know what they're doing out there, it really doesn't matter," Green Back Packers tight end Jermichael Finley told FOXSportsWisconsin.com. "It's a person. She'll see the same things as a man. She knows how to blow the whistle the same way."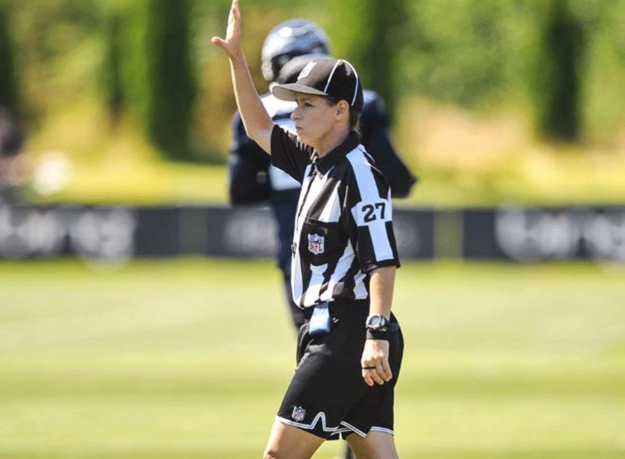 4. But it's not going to be easy. In addition to dealing with the whole being a woman among large, macho men thing, Eastin is going up against an NFL Referees Association in the midst of a labor dispute with the NFL over compensation, which is part of the reason why Eastin is getting a chance in the first place. And the NFLRA is playing a tough public relations game in their labor fight with the NFL. After the Hall of Fame game, which used replacement refs, the NFLRA posted a list of mistakes they spotted. And, of course, the pro game moves much faster than the college games Eastin is used to officiating. To prepare for the game, she spent the weekend working at the Seattle Seahawks training camp; she also officiated an Arizona Cardinals training camp scrimmage.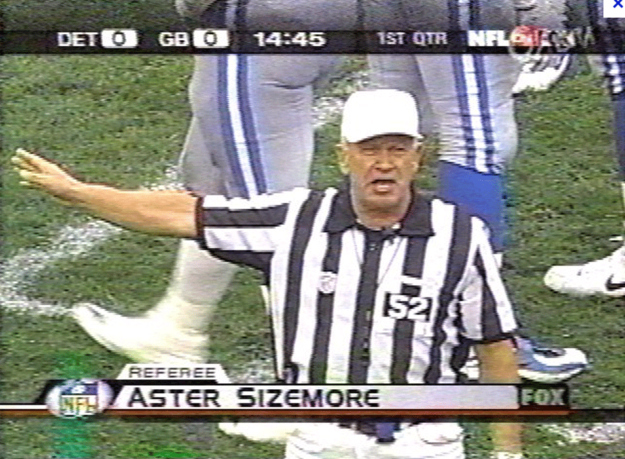 5. Don't get too fond of her. Sure, what Eastin's doing is awesome for womankind and all of that, but history shows that refs who work as so-called "scabs" don't get called back. And the last time there was a refs' strike, in 2001, it ended after a single game of the regular season.