First, USADA issued a press release that states plainly that Armstrong and his teammates were doping.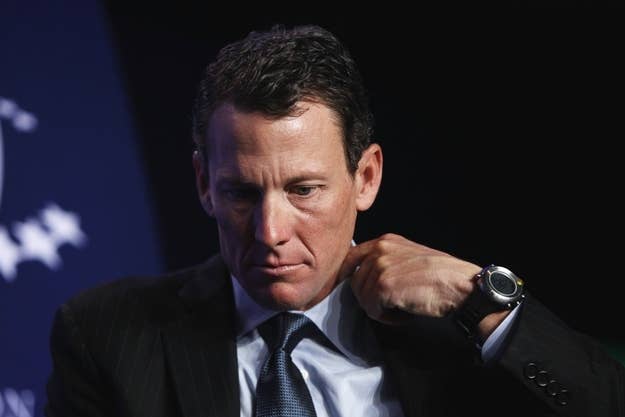 "The evidence shows beyond any doubt that the US Postal Service Pro Cycling Team ran the most sophisticated, professionalized and successful doping program that sport has ever seen," USADA head Travis Tygart wrote in the statement.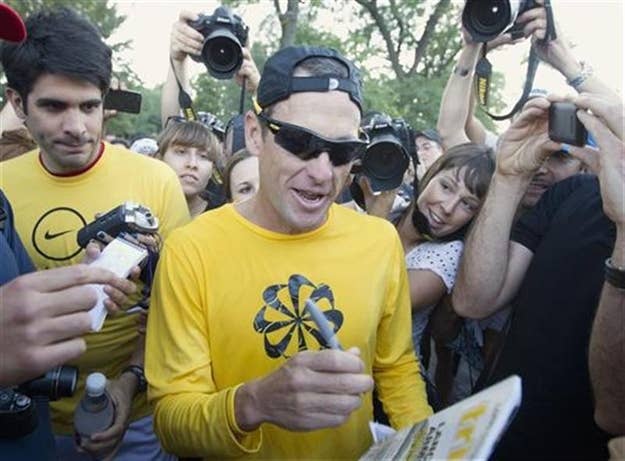 Lance Armstrong's lawyer dismissed the allegations in the press release and called the report a "hatchet job."
In a statement sent to BuzzFeed on behalf of Armstrong, from his attorney:
We have seen the press release from USADA touting the upcoming release today of its "reasoned decision." Tygart's statement confirms the alleged "reasoned decision" from USADA will be a one-sided hatchet job - a taxpayer funded tabloid piece rehashing old, disproved, unreliable allegations based largely on axe-grinders, serial perjurers, coerced testimony, sweetheart deals and threat -induced stories. Ignoring the 500-600 tests Lance Armstrong passed, ignoring all exculpatory evidence, and trying to justify the millions of dollars USADA has spent pursuing one, single athlete for years, USADA has continued its government funded witch hunt of only Mr. Armstrong, a retired cyclist, in violation of its own rules and due process, in spite of USADA's lack of jurisdiction, in blatant violation of the statute of limitations, and without honoring UCI's demand to produce the entire USADA "file" for an independent review and decision as mandated by national and international rules.
On Wednesday afternoon, USADA released its entire 200-page report. It's a bombshell.
USADA compiled evidence from a dozen of Armstrong's former teammates, including some of his (formerly) closest friends.
Among the evidence the report highlights:
• Testimony from 26 witnesses, including 15 riders and 11 of Armstrong's former teammates. Most noteworthy of these teammates is George Hincapie, a longtime close associate of Armstrong's. Team assistants and doctors also testified.
• Accounts from almost every major event Armstrong competed in where teammates and cyclists testified in detail to USADA about incidents they had seen involving Armstrong doping, advising others to dope, or sneaking banned substances across borders using personal assistants and doctors.
• Testimony about fooling an International Cycling Union (UCI) drug tester. From a section about the 1998 World Championships: "One morning a UCI drug tester appeared and started setting up in the common area. This prompted Dr. Pedro Celaya (who also received a lifetime ban from USADA) to go outside to the car and retrieve a liter of saline which he put under his rain coat and smuggled right past the UCI tester and into Armstrong's bedroom. Celaya closed the bedroom door and administered the saline to Armstrong to lower his hematocrit, without alerting the UCI tester to their activities. Vaughters recalled that he and Dr. Celaya later "had a good laugh about how he had been able to smuggle in saline and administer it to Lance essentially under the UCI inspector's nose."
• A mysterious thermos. From the report: "Jonathan Vaughters also believed Armstrong was likely using EPO — there were some tell tale signs, such as Lance carrying around a thermos. However, prior to the 1998 Vuelta a España Vaughters could not be absolutely sure of Armstrong's EPO use. During this time frame several riders, in addition to Vaughters, saw Armstrong carrying a thermos and associated it with him using EPO."
• Testimony USADA claims confirms longtime cyclist outcast Floyd Landis's claims about Armstrong. Landis, who first accused his former teammate of doping in 2010, has long been mistrusted.
• Accusations that Armstrong intimidated witnesses: "In July 2004 at the Tour de France Lance Armstrong told Filippo Simeoni, 'You made a mistake when you testified against [Doctor Michele Ferrari] . . . I can destroy you.' As he and Mr. Simeoni returned to the peloton Mr. Armstrong made a taunting 'zip the lips' gesture. Because the event occurred during a stage of the 2004 Tour de France, Mr.Simeoni's recollection is well corroborated and supported by video footage."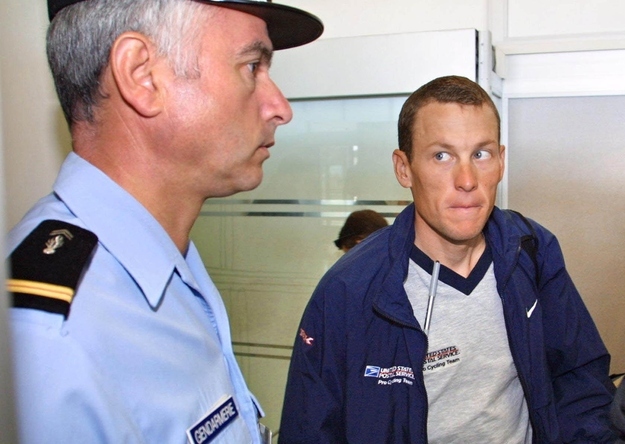 Many of Armstrong's former teammates mentioned in the report issued their own statements today — and came clean.
Levi Leipheimer: "Having made sacrifices for my dream, several years after I turned pro, I came to see cycling for what it was: a sport where some team managers and doctors coordinated and facilitated the use of banned substances and methods by their riders. A sport where the athletes at the highest level—perhaps without exception—used banned substances. A sport where doping was so accepted that riders from different teams—who were competitors on the road—coordinated their doping to keep up with other riders doing the same thing.
I regret that this was the state of affairs in the sport that we love and I chose as my career. I am sorry that I was forced to make the decisions I made. I admit that I didn't let doping deter me from my dream. I admit that I used banned substances."
George Hincapie: "Because of my love for the sport, the contributions I feel I have made to it, and the amount the sport of cycling has given to me over the years, it is extremely difficult today to acknowledge that during a part of my career I used banned substances. Early in my professional career, it became clear to me that, given the widespread use of performance enhancing drugs by cyclists at the top of the profession, it was not possible to compete at the highest level without them. I deeply regret that choice and sincerely apologize to my family, teammates and fans."
Michael Barry: "After being encouraged by the team, pressured to perform and pushed to my physical limits I crossed a line I promised myself and others I would not: I doped. It was a decision I deeply regret. It caused me sleepless nights, took the fun out of cycling and racing, and tainted the success I achieved at the time. This was not how I wanted to live or race."
After the report was released, Armstrong's lawyers continued to defend him.
Another Armstrong lawyer, Mark Fabiani, claimed in an email to BuzzFeed that the report is rife with mistakes: "On first read, the report seems riddled with obvious errors — and, incredibly, is signed by representatives of one of Big Tobacco's favorite American law firms. If USADA needed a law firm to help prepare a report against Lance, one of Big Tobacco's biggest foes, couldn't it have found a firm without such an obvious conflict of interest?"
This post was created by a member of BuzzFeed Community, where anyone can post awesome lists and creations.
Learn more
or
post your buzz!