"Since gold medals go with everything, I can just put it on any outfit," U.S. soccer star Alex Morgan told BuzzFeed Shift at watch brand Girard-Perregaux's Fashion's Night Out party Thursday night. "I'm sure at some point tonight I'll put it on." Morgan, wearing a Veronica Beard dress with her hair out of her signature ponytail, was only a foot away from her gold medal, which she was carrying around in her purse. She wears it so much that people ask her if she sleeps with it. "People joke because everytime I tweet a picture or instagram a picture, I'm with it. But really when I meet really cool people or celebrities, I just happen to be wearing it," she explains. "I'm in love with it."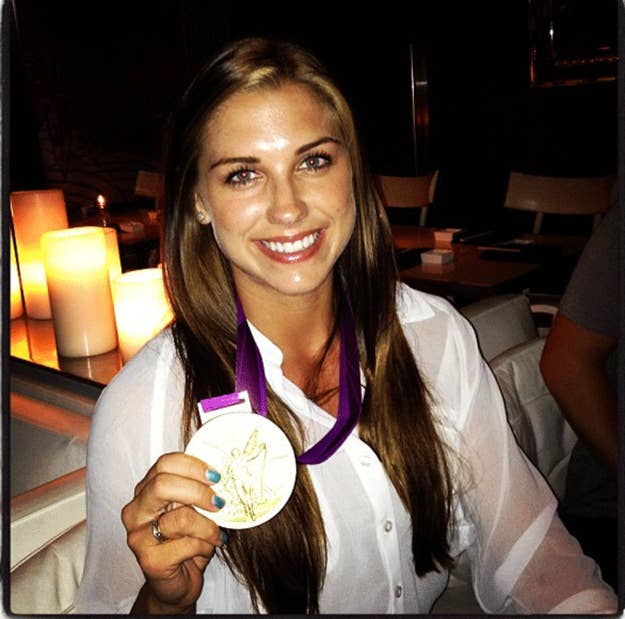 On the subject of what is clearly the most important thing at the Olympics that everyone wants to know about the reliably uncontroversial Morgan denied that hardcore partying occurs.
"It's really funny because athletes really create this hype around Olympic Village because media can't go in there, but really it's not what everyone thinks. It's really PG-rated, I'm sorry to say," she said.
She did, however, indulge in the free fast food.
"This is sad, but I probably had McDonald's … a lot," she said. "You don't want to know how much."