UW-Madison unveiled a new anti-rape campaign entitled "Don't Be That Guy" on campus earlier this week and it's brilliant.
Here is an example of an ad: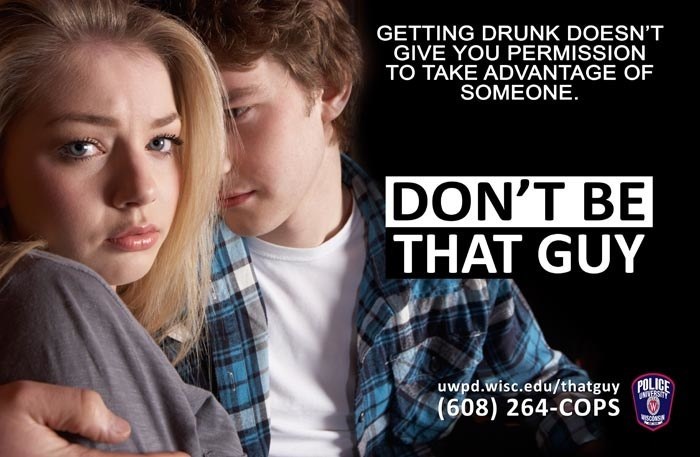 Basically, the message is clear and is aimed towards men: don't rape. Just because you or the victim is drunk, does not mean it's okay to have sexual intercourse with them.
University of Wisconsin-Madison Police (UWPD) have posted their ads on Twitter, where they have 13k followers.
Additionally, the ads have been spread around campus.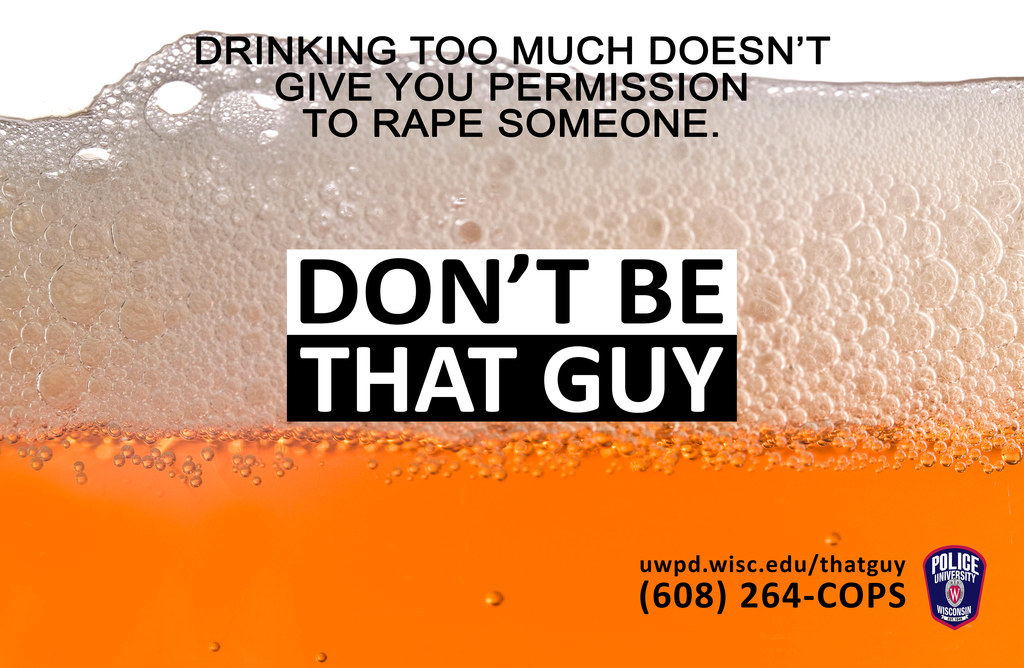 According to the UWPD website the reasoning for the campaign is because, "Most sexual assaults occur between two people who know each other – it's the not the stereotypical bad guy who's lurking around a dark corner," UWPD Chief Susan Riseling said. "So, we wanted to target those who we know are responsible for these crimes – we want to focus on consent and alcohol use. And that's exactly what this campaign does."
UWPD has more information on their website website, including clearly stating what consent is.

The University isn't new to anti-rape preventions on campus. Last semester I received this email from UWPD.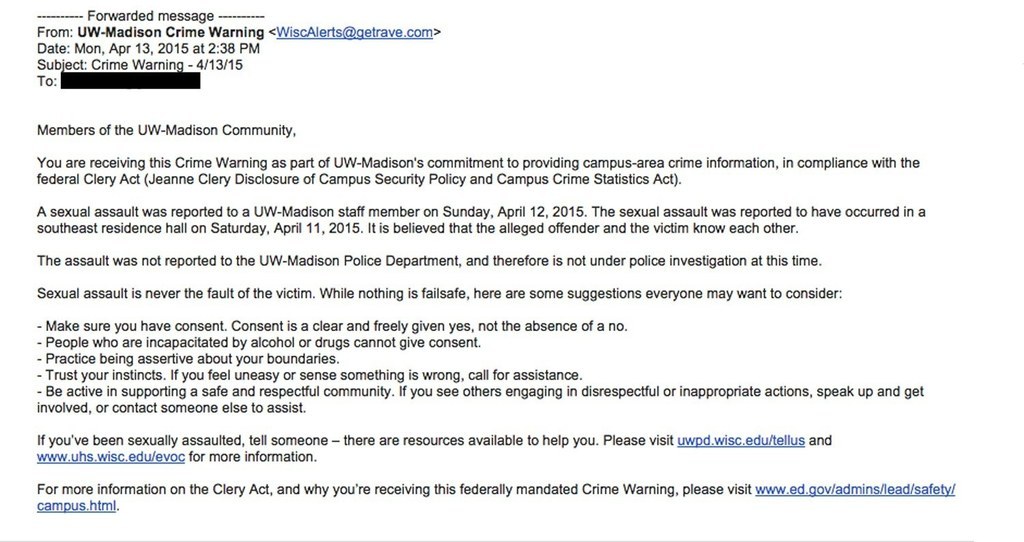 Additionally, last fall UWPD launched a campaign called "You Can Tell Us"
The website gives information on where to report a sexual assault, what a sexual assault is and other great campus resources if you have been assaulted.
I could never be more proud of my Alma Mater. On Wisconsin.
This post was created by a member of BuzzFeed Community, where anyone can post awesome lists and creations.
Learn more
or
post your buzz!