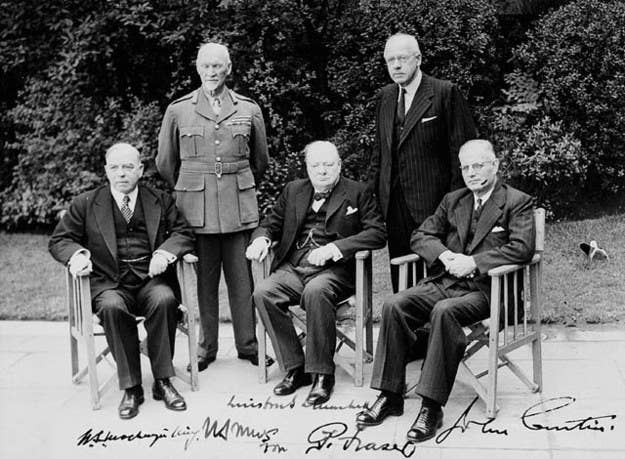 Australian Prime Minister Tony Abbott sparked controversy on Monday by bestowing the honour of an Australian Knighthood on Prince Philip, the husband of Queen Elizabeth II. Part of the Australia Day celebrations, the news brought a backlash from the community as well as members of his political party.
The consensus among Australians has been that the privilege should have gone to an Australian.
"[I] feel there are a number of Australians teachers, doctors, [and] volunteers, who deserve and are worthy of Australian knighthood," said Samad Khan to the Guardian.
Considered a political blunder, many believe this will reignite the republic debate that has long been in Australians' minds since even before it went to referendum in 1999. With only a 54 percent win, Australia voted to remain part of the Commonwealth of Nations, but a report from last year reveals that the support for a republic has fallen to an all-time-low of 39 percent. Bill Shorten, leader of Australia's Labor Party, is now trying to relight that flame and some suspect he may now have a chance.
Apart from the Commonwealth Games, the United Kingdom currently has more ties with the European Union than members of its former empire and Commonwealth. EU citizens have the flexibility to live and work, while restrictions are placed on those from Commonwealth countries, suggesting the old alliance's decreased value.
"For what it's worth, I have always thought that we should have refused to accept, as Heath's Tory government did, severing Commonwealth ties as a condition of EU membership," writes Celia H to Yahoo!. "It was a betrayal of our oldest and most reliable allies and friends."
Without sponsored employment, citizens of a only selected few Commonwealth member countries have access to two visa categories. One visa is restricted to those under 30 and is valid for two years, while proof of a British ancestry through a grandparent will allow a visa of up to 5 years.
The two-year visa, known as Tier 5 Youth Mobility Scheme (YMS), has also been criticised for providing limited job opportunities to their Commonwealth holders. Employers are often deterred by the confinements of the two years, and the sponsorship expenses that would occur afterwards. Sponsors also have to prove that they would not be able to find a British or EU citizen to do the same job - that is just how low on the pecking order the Commonwealth is.
Many YMS holders have only found temporary employment through temping agencies or as bartenders and wait staff in hospitality. For some this is the flexibility they need to travel in-between jobs but for others searching to launch or further their career, the job search is often frustrating and provides little return.
One of the major issues is just how short-lived these visas are. During their two or five year stay, many visa holders settle into their UK lives, making friends, developing personal relationships, and if they are lucky enough career opportunities. Despite having the same head of state, the Queen, these citizens of Commonwealth members are then made to leave.
Last year, the Commonwealth Exchange released a report with case studies documenting such stories. One testimonial by an Australian electrician describes how he fell in love with the UK during his two years.
"I soon found myself fitting in, getting along well with my colleagues and dedicating myself to the job. The company was very happy with me, and wanted to employ me full time. Although my tier 5 visa expired in July 2014, the company were willing to sponsor me for a tier 2 visa."
Eventually, the company withdrew their support when it became clear that even with their sponsorship his visa could still be denied because he was neither a prioritised UK nor EU citizen for work.
"I was quite disappointed with this outcome. My boss was even more so," he said.
There has been some attempt to vive the old alliance with the Commonwealth Exchange report also proposing a Bilateral Mobility Scheme as well as various other plans to boost the value of the Commonwealth. The scheme would see the borders open between Australia, the United Kingdom and New Zealand with plans to extend it to include Canada. New Zealand and Australia already have a similar agreement between them.
The report argues that, "the Commonwealth matters to the UK because it represents not just the nation's past but also its legacy in the present".
At the time the report was endorsed by Boris Johnson, the mayor of London, however, discussions have now quietened and no further support have been given by an other politicians.
However, British and Commonwealth citizens have expressed support towards the Commonwealth Exchange's propositions. .
On the online forum, reddit, user _let_the_monkey_go wrote, "what was the purpose of the UK having that ridiculous empire if we can't all live together now? The UK, Canada, Australia and New Zealand are all very similar but have some cool differences. Almost every citizen in each of those countries has family living in some (if not all) of the others, why shouldn't it be easier to live and work near your family."
Nitin Bhamvani, a resident of Manchester also agrees but believes there should still be some limitations. "In principle, I think it's a great idea, I'm all for more open borders," he says. "It would only really work between countries that are comparable in wealth and the general standard of living."
However Bhamvani adds that while he supports including the Commonwealth in an open border policy, it should never be to detriment of the UK's European Union membership.
With political and immigration questions currently running high, does the EU have more importance to the UK than say the former glory of its British Empire, which seems to be passing its use by date?
That will be for the newly elected British Parliament in May to answer, and for Tony Abbot, assuming he has not fallen from grace by then, as well as other Commonwealth leaders.