iOS 10 is packed with new updates to Messages, Photos, and more, but one of the most game-changing announcements was that users will be able to ~REMOVE DEFAULT APPS~ for good.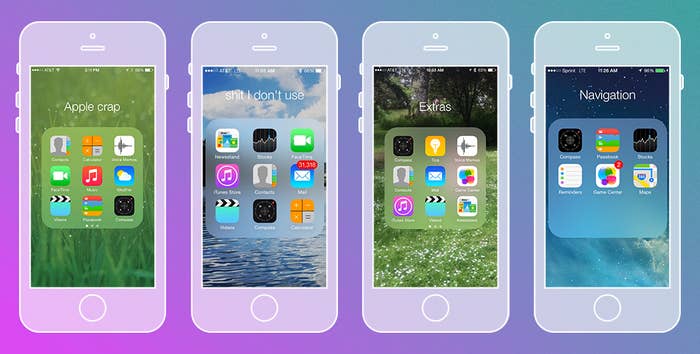 You'll finally be able to delete 23 apps in total, including Tips, Stocks, and iBooks.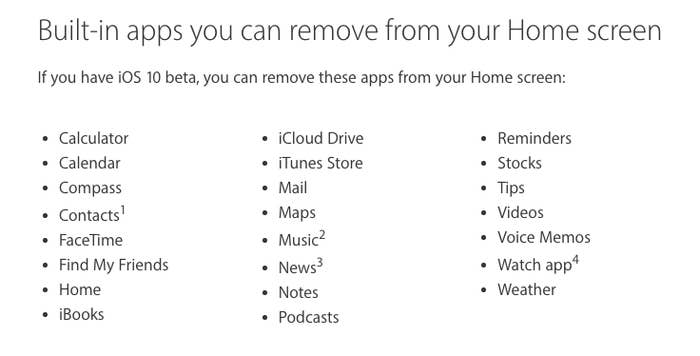 In iOS 10, these default apps can be removed from the home screen like every other app: press and hold until it jiggles, then tap X to remove.
So, when can you download iOS 10?
iOS 10 is available in beta to developers today. The public will be able to join the beta in July and the wide release will arrive in the fall.
Sign up for the public beta here.
Who can download iOS 10?
Those with an iPhone 5 and up, iPad Air (all models), iPad Pro (all models), iPad 2, iPad mini 2 and later, and iPod touch 6th generation.