People Are Freaking Out Because It's So Damn Hot At Splendour
Where's the mud and rain?
by
,
People who love Splendour know a couple of things: it usually rains in Byron in the middle of winter; there's usually mud; and gumboots and ponchos are necessary.
But this year, it's 27 degrees celsius! In July! Da fuq Byron?! We only packed winter clothes!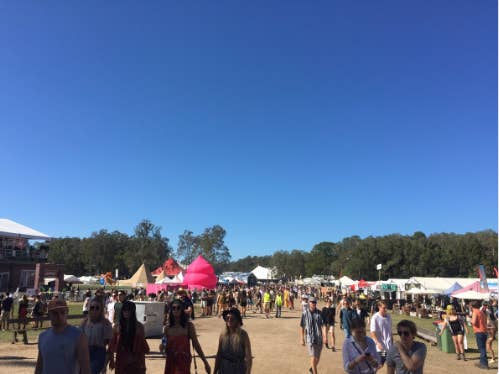 Everyone be asking their mates "bruh, you got some sunscreen?"
People are queuing to get inside a giant, pink, air-conditioned poop emoji.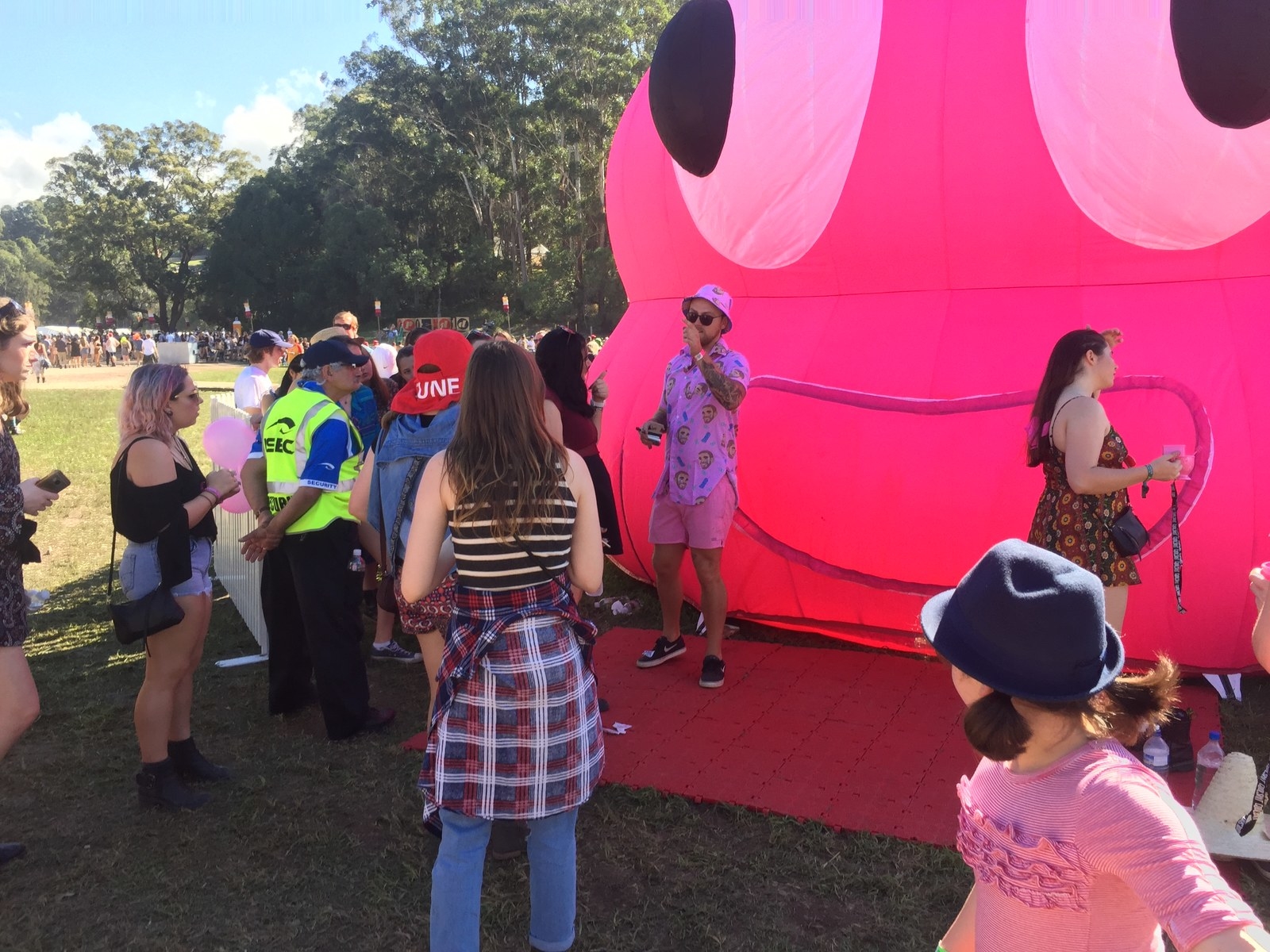 Where you can do yoga and eat chocolate flavoured soft serve ice cream out of a pink toilet.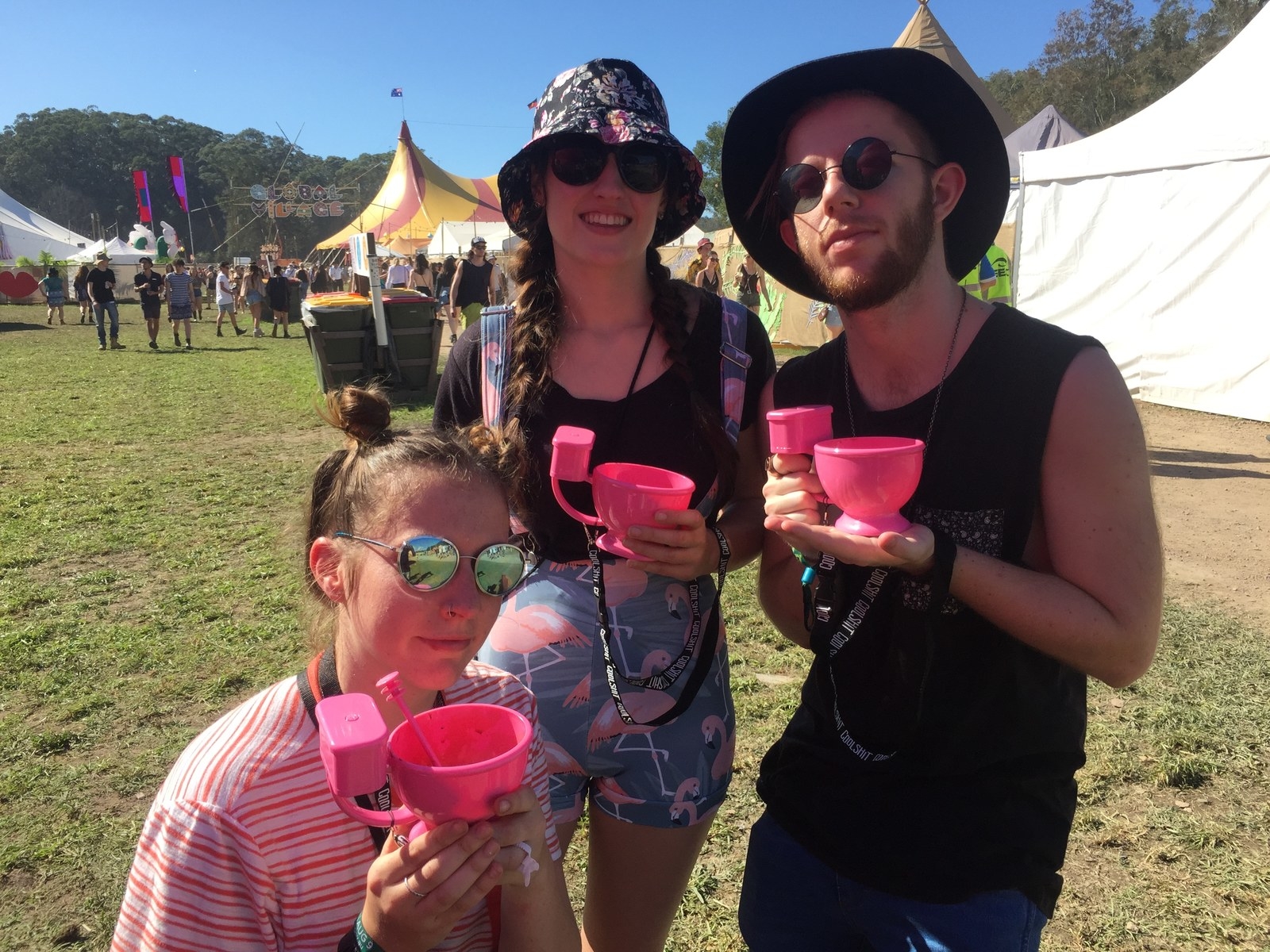 How many people get to say they've eaten the shit emoji?
And there's slushy. So much slushy.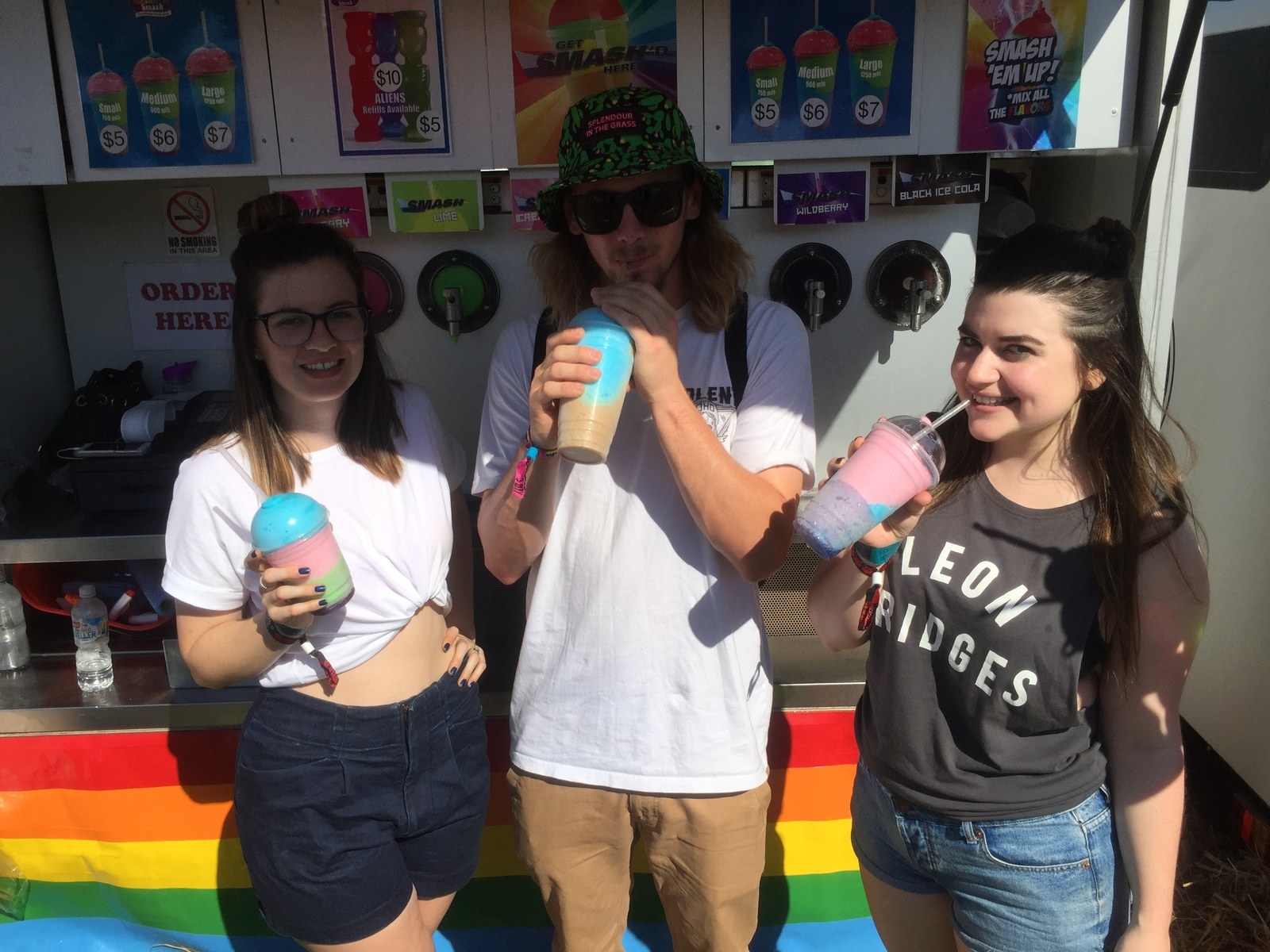 The sun is making people thirsty, real thirsty.
Wearing a shirt on your head seems like a good idea.
And people are going a little crazy over sunglasses. Retail rush.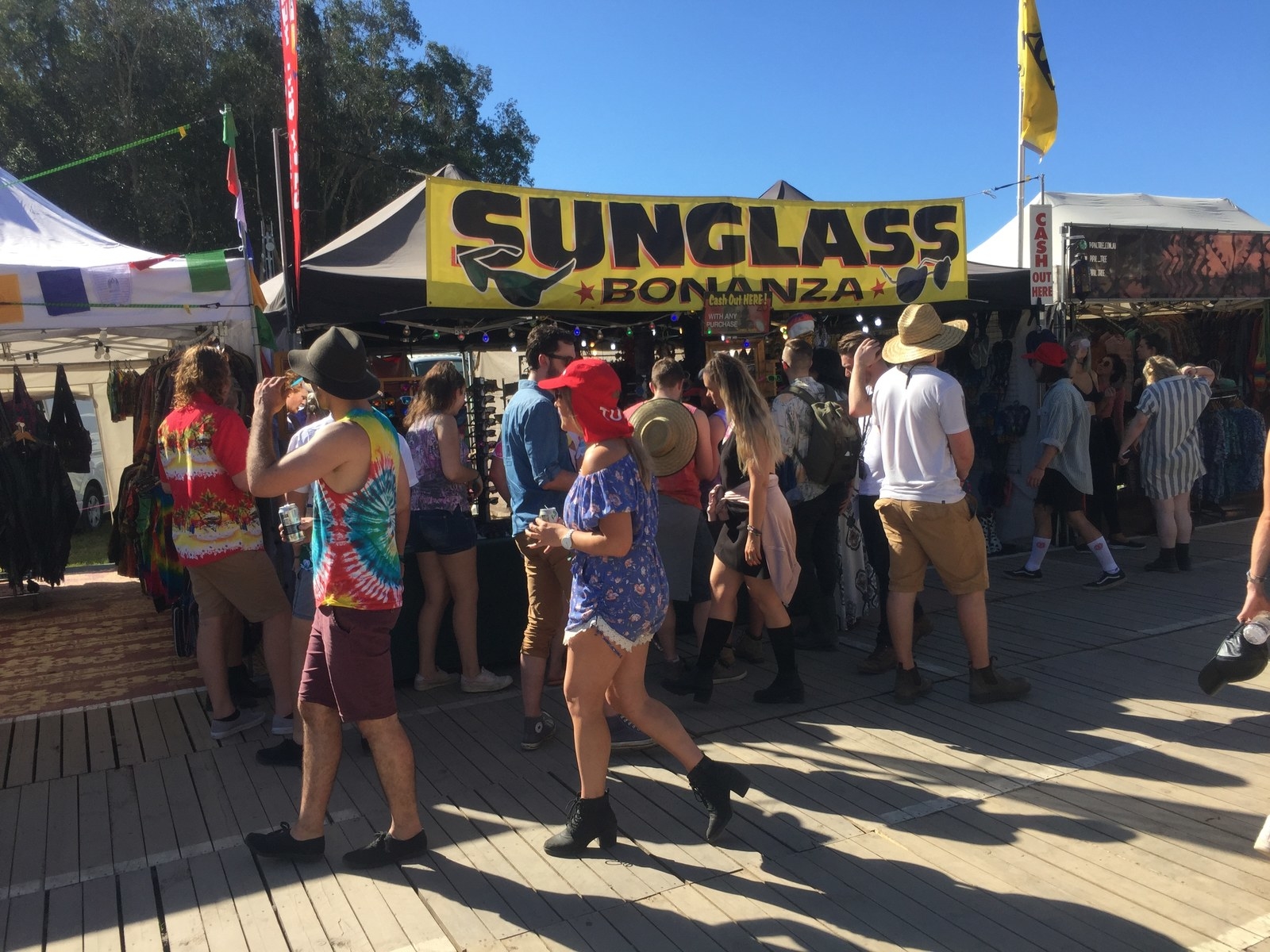 The guy in charge of keeping the fire burning has literally noting to do. There's no need for a fire. No need!
Spare a thought for the gumboots 'cause like Hermitage (up against The Strokes, ooof) they're struggling to get due attention.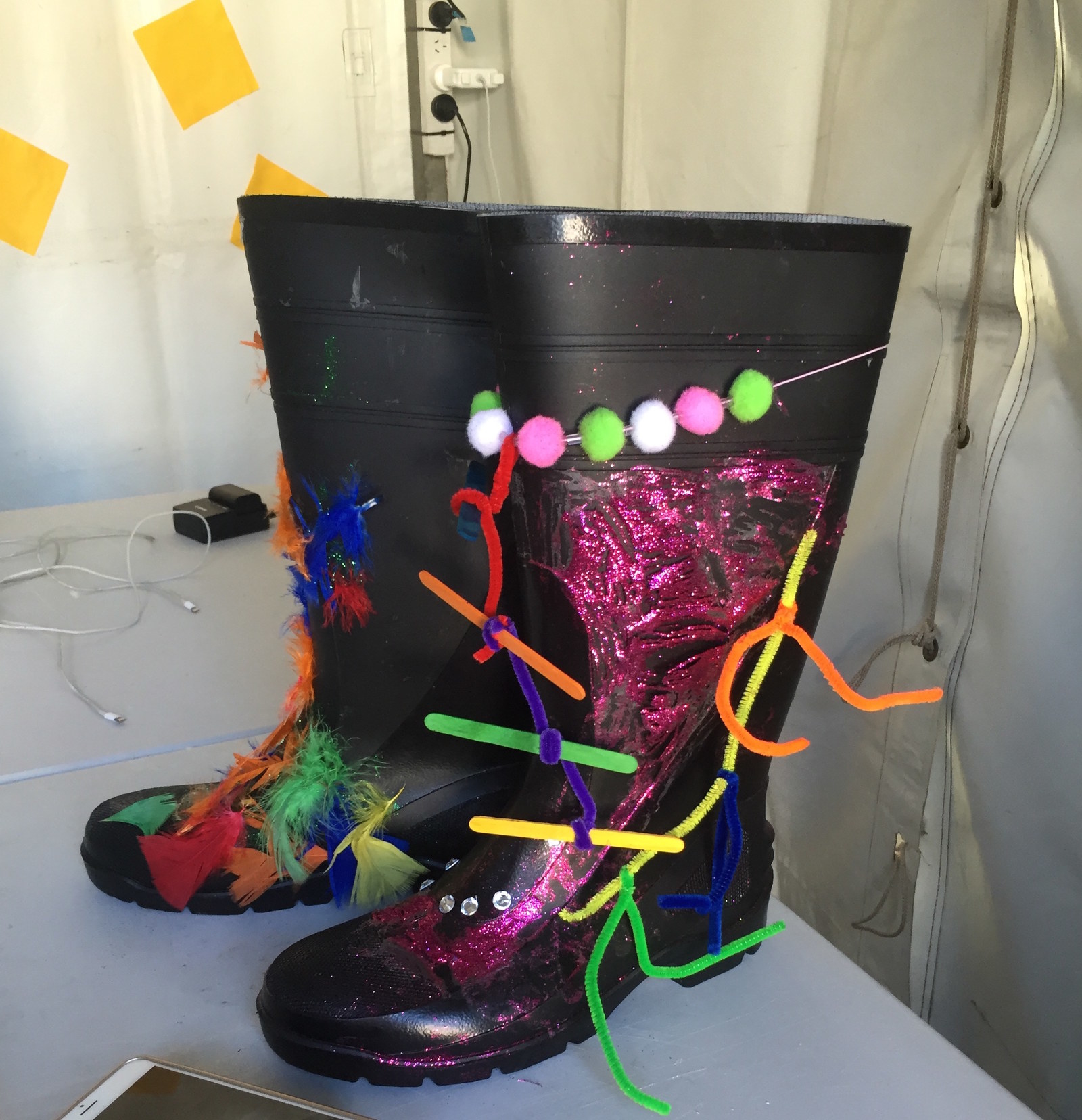 'Cause the only puddle in sight is under the water tap.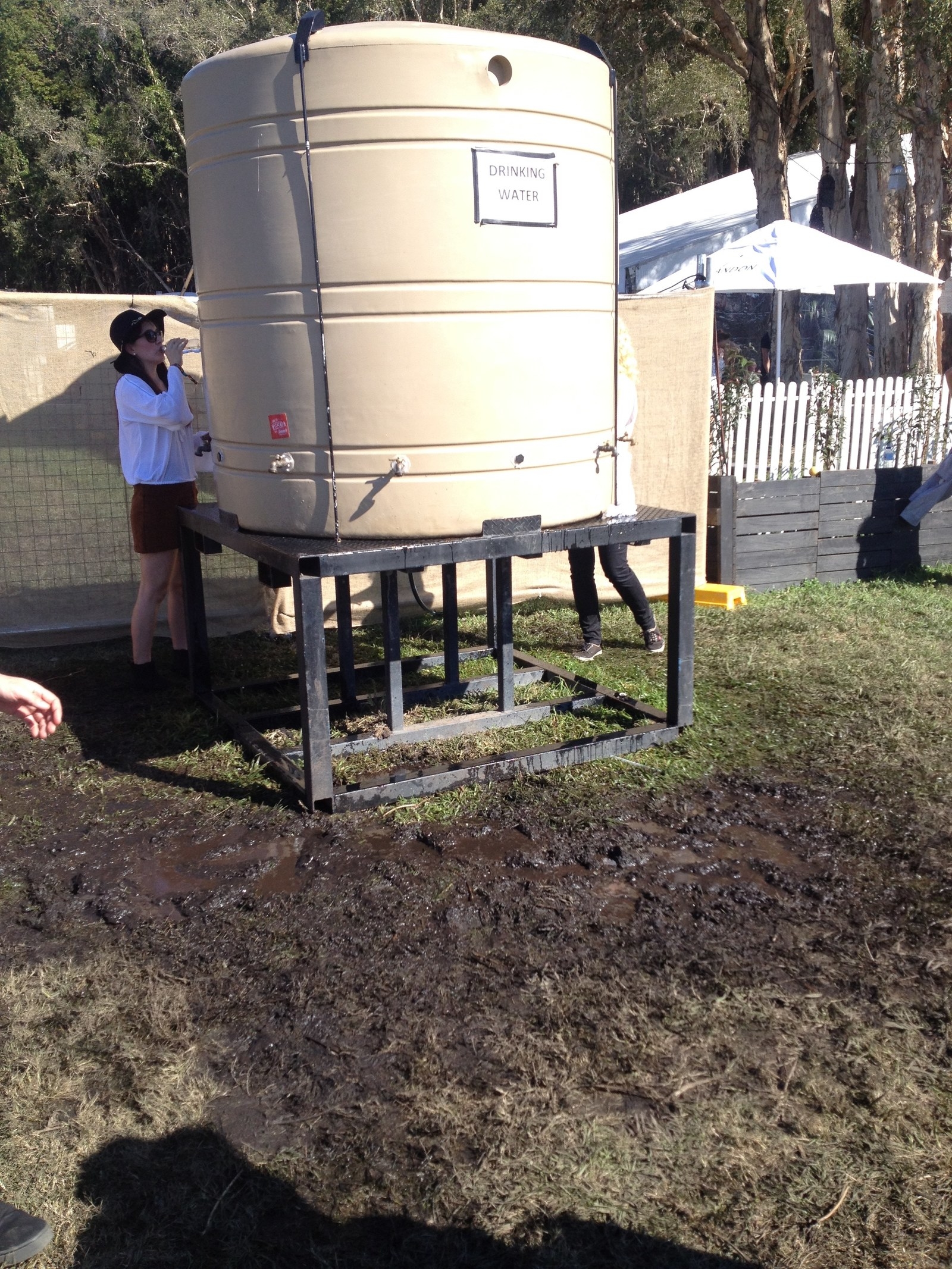 And the prospect of sleeping in a zipped-up nylon tent with the wine sweats seems really unappealing.
And people are losing all perspective.