Which of these weird animals would you have as a pet?

Which Asian country would you like to travel to?

Crunchy or Soft taco shell?

How do you like your eggs?

Which is scarier?
Which Exotic Food From Around The World Are You?
In Cambodia, the Thai Zebra Tarantula, which is about the size of a human hand, is a common delicacy. tarantulas are pan-friend with garlic and a pinch of salt. It is crispy from the outside and gooey from the inside. Most people only eat the legs and upper head, which is said to be extremely crispy, but the brave-hearted also eat the abdomen.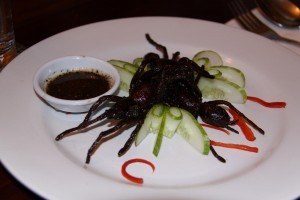 This Japanese food item of Wasp Crackers is exactly what it sounds like. Wasps are caught, boiled to death, dried and then simply mixed into a batter or dough of crackers. Imagine a chocolate chip cookie but instead of chocolate chips, you have wasps!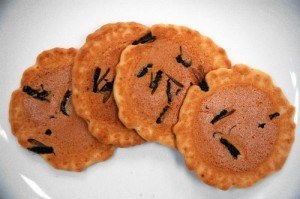 Century eggs or millennium eggs are a Chinese dish in which the eggs of quail, chicken, and duck are covered in ashes, clay salt and preserved for months together. The insides of the egg decompose and form a green-ish jelly like mixture which is then served straight on your plate.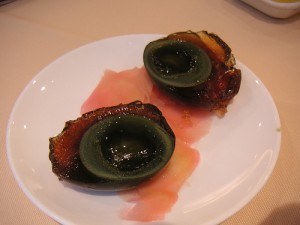 This bear claw stew is a Chinese delicacy and it costs a bomb. It said to boost your health and sexual performance and so, people do burn a hole in their pockets and eat this.
You got:

Live Cobra Heart
If that wasn't bad enough, you should know that the Vietnamese eat live cobra's heart raw and uncooked. And to top it all off, the only 'preparation' to this dish is that they wash the cobra's heart with the cobra's blood!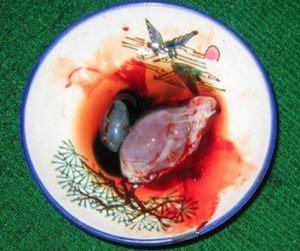 Eight-legged and squirmy, the octopus is a Korean delicacy that's eaten alive. Chopped into pieces or wrapped around chopsticks and eaten whole, the octopus won't go down without a fight and can be deadly. It may even try to climb back up your throat!
According to the vendors in Beijing markets, frying scorpions neutralizes their poison. The tail, ironically, is the most nutritious part!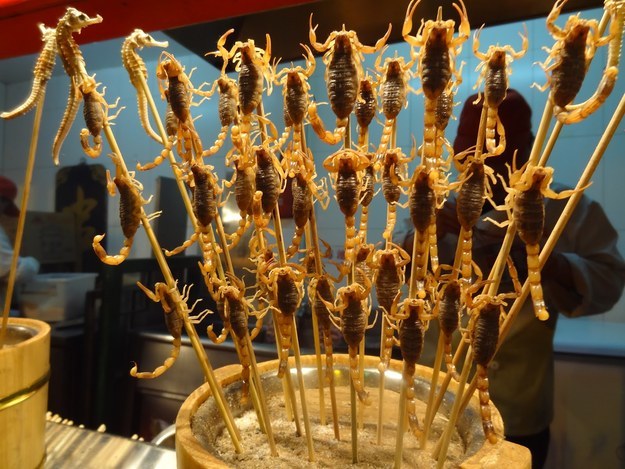 This post was created by a member of BuzzFeed Community, where anyone can post awesome lists and creations.
Learn more
or
post your buzz!