Noted Soccer Expert Hulk Hogan Predicts This Weekend's Premier League Games
Only the most degenerate of gamblers would take these picks.
Hulk Hogan is currently touring the United Kingdom with TNA Wrestling, and he generously gave some guest predictions of this weekend's Premier League games to the BBC.
Stoke Over Reading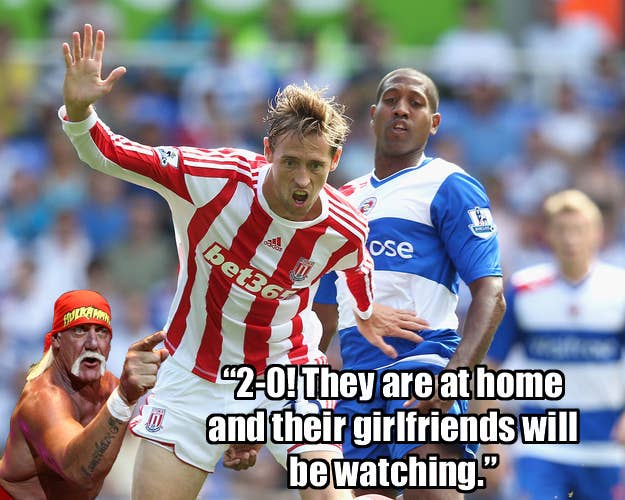 Manchester United Over Everton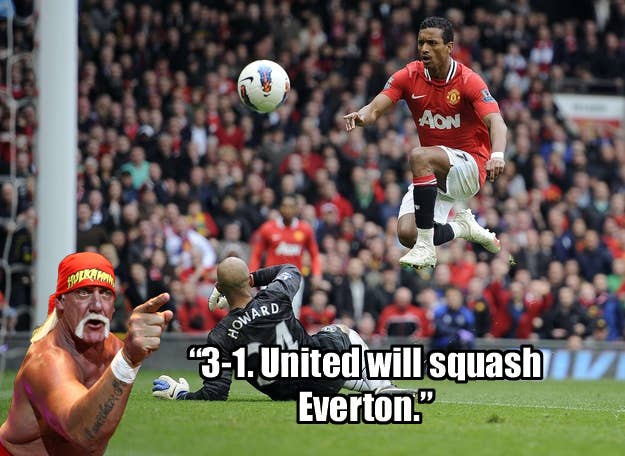 Chelsea Over Wigan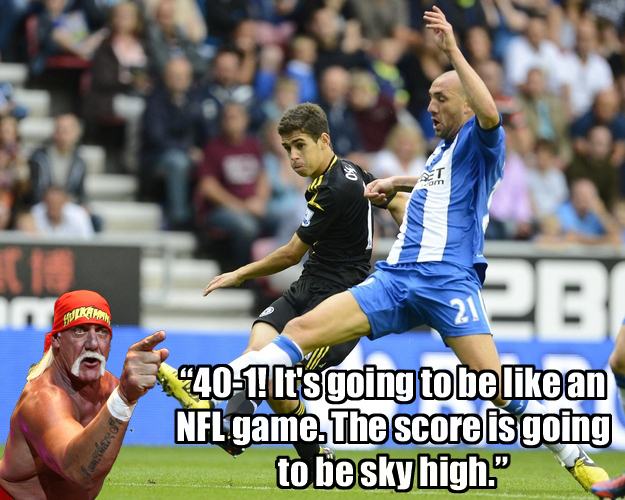 An official explanation for the Hulkster's other predictions won't be revealed until tomorrow, but we're pretty sure this is what he'll say.
Tottenham 3, Newcastle 0: "Andre the Giant once drank 231 Newcastles in one sitting, brother. I was there."
Norwich 0, Fulham 0: "Not a big manwich guy, to be honest."
Arsenal 1, Sunderland 0: "Hahahaha ARSE-nal hahaha."
QPR 2, Swansea 1: "I categorically deny ever knowingly using QPR during my wrestling career."
Southampton 1, Manchester City 1: "Quite frankly, brother, I think Rickie Lambert is terribly underrated, and on his day, is one of the best finishers in England."
Aston Villa 0, West Ham 0: "There's really a city in England called Ham?"
Liverpool 3, West Brom 3: *rips shirt off*