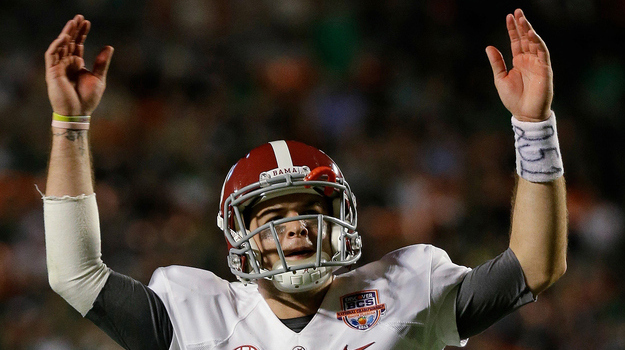 Katherine Webb's boyfriend (formerly known as AJ McCarron) is Alabama's star quarterback with three national championships to his name, but life hasn't been so easy since the Crimson Tide smashed Notre Dame in the title game. His girlfriend became an overnight celebrity after dirty old man Brent Musburger fawned over her on national television. Then a group of actual, American citizens made a White House petition to deport McCarron to facilitate a Musbuger-Webb hook-up. Most recently, Webb appeared in this year's Sports Illustrated Swimsuit Issue, and chances are her photos have been taped inside the lockers of at least 50 fellow Alabama players. But this is the icing on the cake.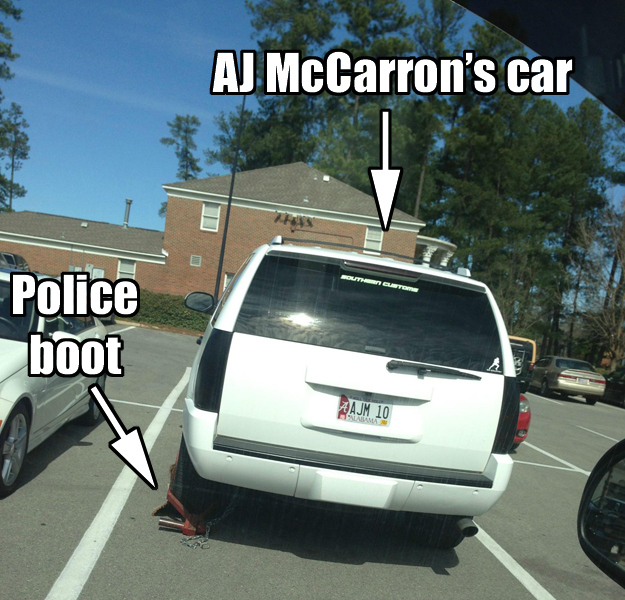 AJ took the whole ordeal surprisingly well.
Later that day, police returned and placed a customized boot on the car. The whole world's out to get poor AJ McCarron.