An Athlete So Great His Name Now Means "Perfect" In Spanish
Like, in the dictionary. Inmessionante. adj. To be absolutely perfect.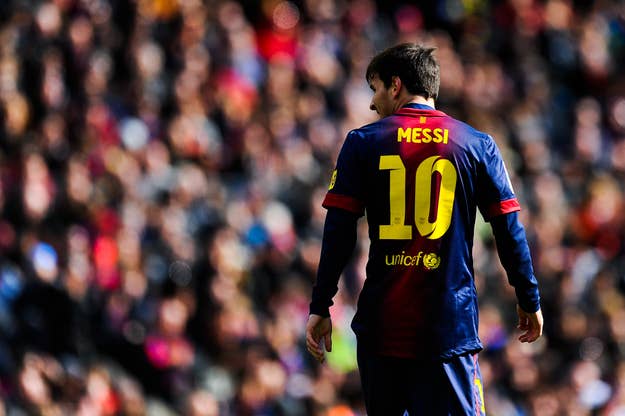 Lionel Messi netted his 35th goal of the La Liga season in a rout of Getafe Sunday, his 299th goal with Barcelona. Last calendar year, Messi set a record with an astounding 91 goals, which led to his fourth consecutive Ballon d'Or award. His soccer prowess basically defied description, until now.
According to Who Ate All The Pies, the definition reads as follows:
1. The perfect way to play football, an unlimited ability to self-improve.

2. Describes the best footballer of all time.
I give it a week before Kobe describes himself as inmessionante.