Romney Supporter Ran Onto The Field With Anti-Abortion Sign, Delayed Playoff Game
He did have some sweet moves.
Just before the first pitch in game 3 of the divisional series between the San Francisco Giants and Cincinnati Reds, a Mitt Romney supporter ran on to the field. He juked the police for a few seconds before falling to the ground.
One side of his sign read "Abortion Is A Sin." The reverse had a Romney-Ryan logo.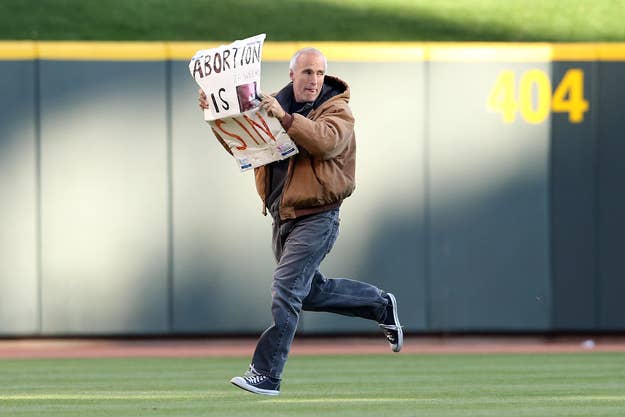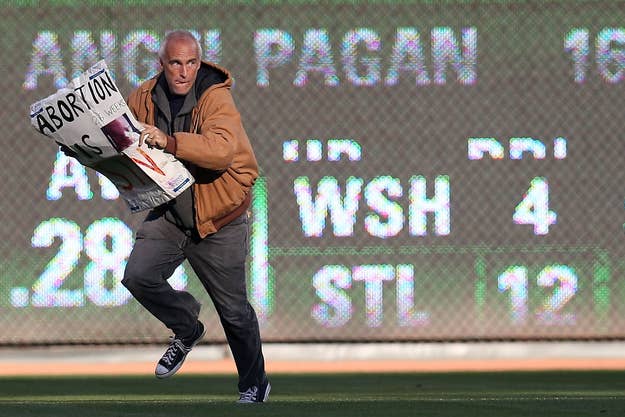 The Reds, up 2-0 in the series before the game, would go on to lose at home 2-1. It's probably this guy's fault.