Chocolate Peanut Butter Brownies (Buckeye Brownies)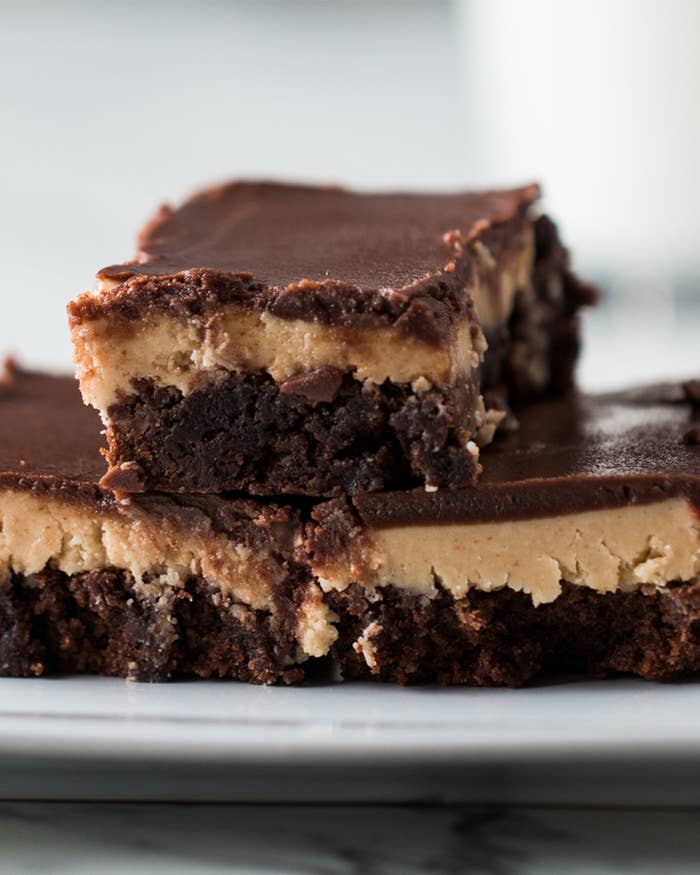 INGREDIENTS
1 box brownie mix, with additional ingredients according to box instructions
2 cups powdered sugar
1 cup peanut butter
½ cup butter, melted
6 tablespoons butter
1 cup milk chocolate chips
PREPARATION
1. Prepare brownie mix according to box instructions.
2. In a medium mixing bowl, combine together the peanut butter, powdered sugar, and melted butter.
3. Distribute scoops of the peanut butter mixture on top of the brownie and flatten the mixture to achieve an even layer.
4. In a small bowl, combine the milk chocolate chips and butter. Microwave in 15-second intervals until melted, stirring after each interval.
5. Pour the chocolate mixture on top of the brownies, then evenly spread to achieve a flat, even layer.
6. Chill in the refrigerator for 30 minutes.
7. Enjoy!