Puff dropped in June 2020, while most of us were on lockdown, and the timing couldn't have been anymore perfect. I didn't own a suction toy — or very many sex toys at all — and this one was offered in mint (one of my fave colors) and was an affordable, budget-friendly price for my wallet ($48), so I figured why not?
It's important to mention when I first bought Puff, I lived in a *full* house — very little privacy, no locking doors and definitely no sex.
Puff operates at a low purr for its first two settings, and at its highest setting it has a rumbly motor sound that can be easily stifled by a blanket or tight grip. That being said, Puff is quietest when it's sealed against the body.
That first time? 💥!!!! I'd used an internal vibrator and a mini wand vibrator before (both separately and simultaneously) and they don't compare to the power of Puff. Before Puff, I wasn't even a big oral fan, but then I got it, boy did I get it.
The first time I used Puff, I came in three minutes and I was mad about it. NOW. Did I recklessly speed through all the settings and land on level five with nowhere to go? Yes. The next time, I was much more cognizant of what I was doing lol.
Puff became a regular part of the routine. And because it's waterproof (and I live in a house with others), I obviously used this toy in the shower, which was a GAME. CHANGER.
When people with clitorises (clitori?) ask me for a toy recommendation, the first thing on my list is Puff. When people with penises who love someone with a clitoris ask me for a toy recommendation for their S.O., I tell them Puff. And I have (indirectly) helped a lot of people to a very happy ending.
Fast forward a year and a half into a pandemic: ya girl has added many many more sex toys to her collection, including several power hitters that also boast suction/air pulse capabilities. And yet, I still find myself coming back to my OG, my road-dawg, my number one. Here's why I like it: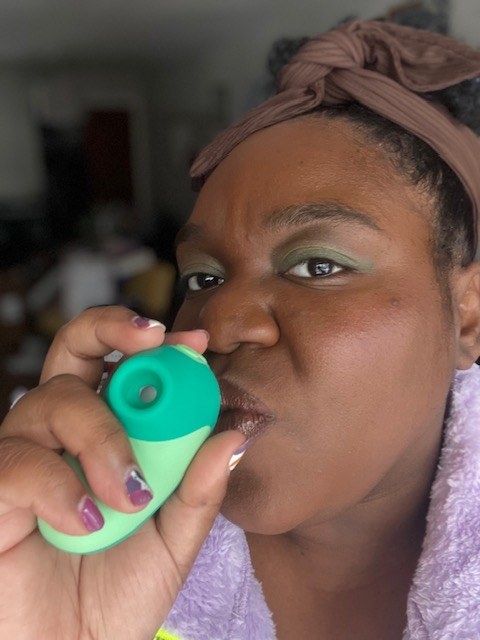 Edging — unlike other suction toys that go from 0–100 in a few minutes, there are only five intensities to choose from. So the buildup is gradual and not overwhelming, not to mention you don't have to worry about desensitization over time because of 10+ intensities you feel obligated to try in order to get your money's worth.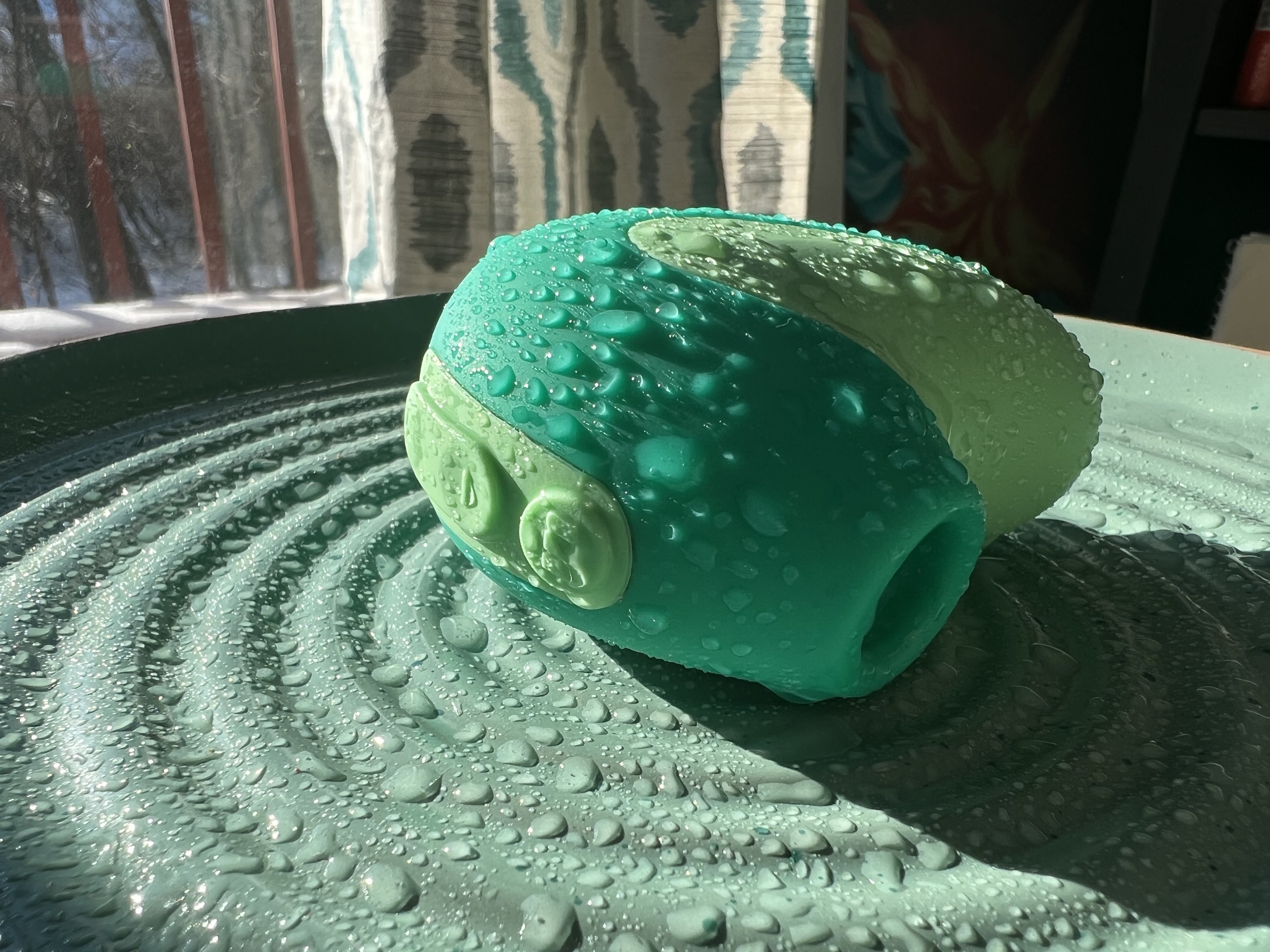 Only three buttons — while single-button designs are cool, they can be complicated, having to scroll through all of the settings to get back to your favorite. Instead, there's a button to turn off/on, go forward and go back. Simple, sweet and to the point.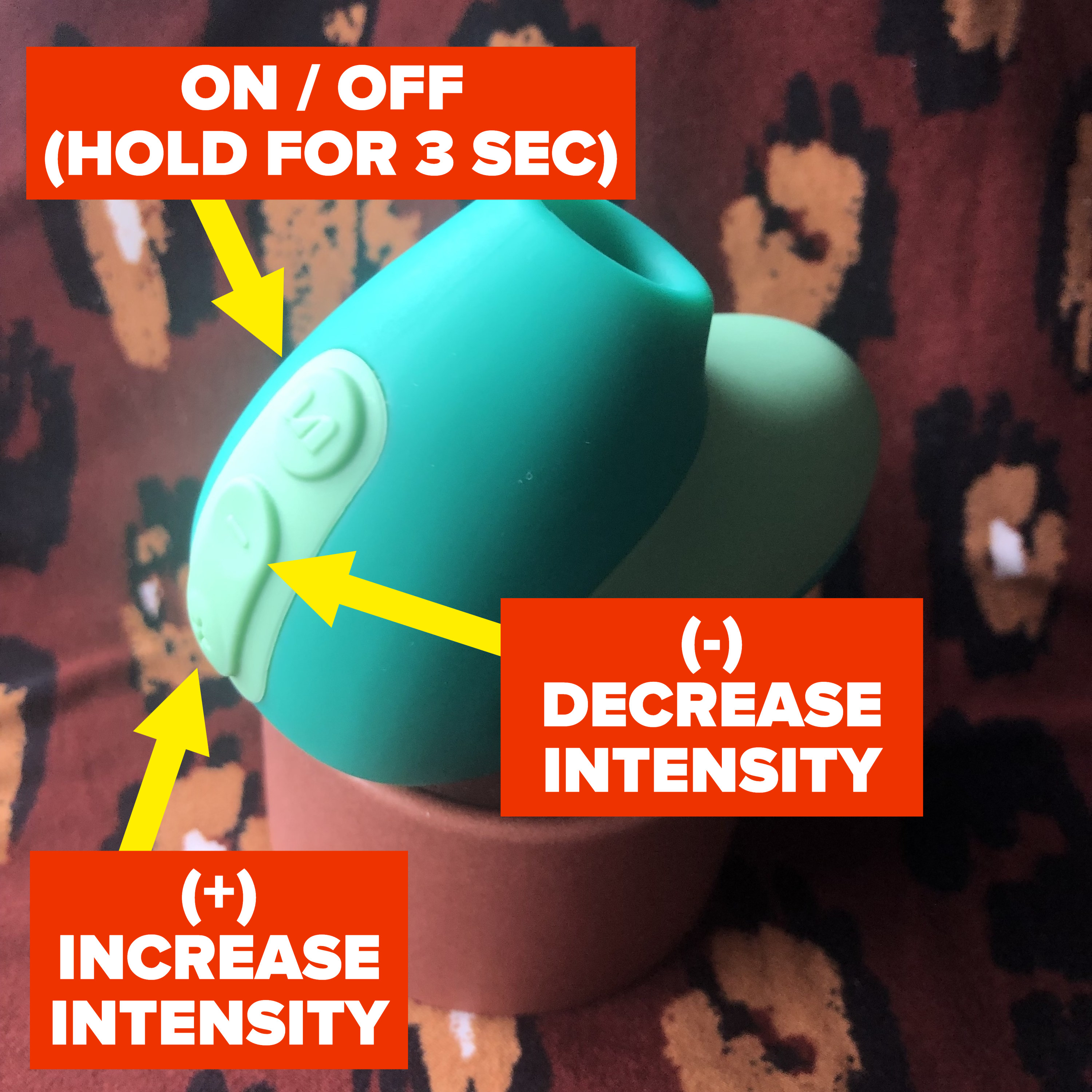 Seriously, I — and all the people I've told to buy it — are not the only ones who love it. These reviewers (and 2,000+ others) love it too!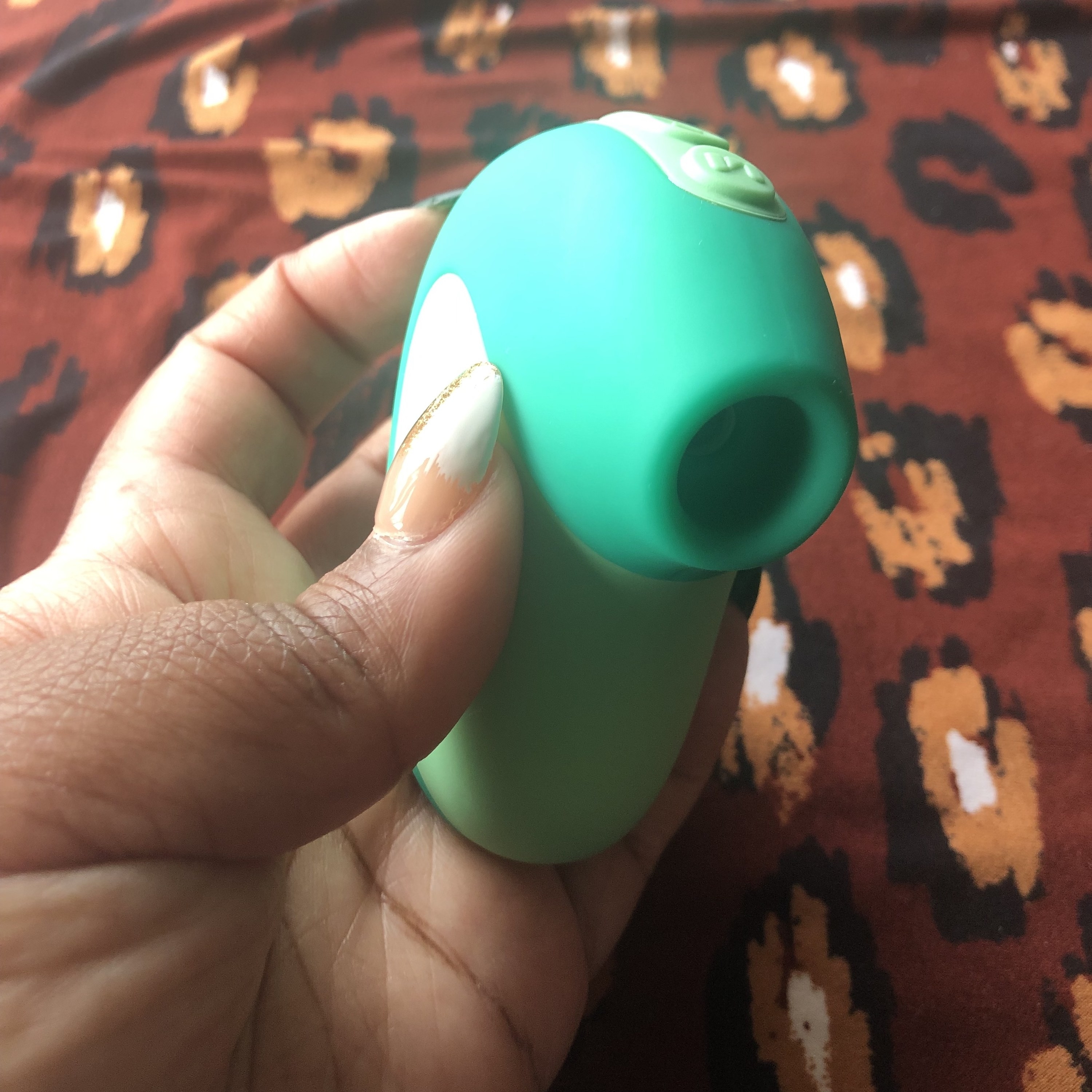 For funsies, I'm going to even drop a few masturbation "hacks" to elevate your Puff experience.
Try out dual stimulation! Do you like penetration? Do you like a good external vibe? Pair Puff with your favorite internal vibe or dildo and try to build up to that all-powerful blended orgasm.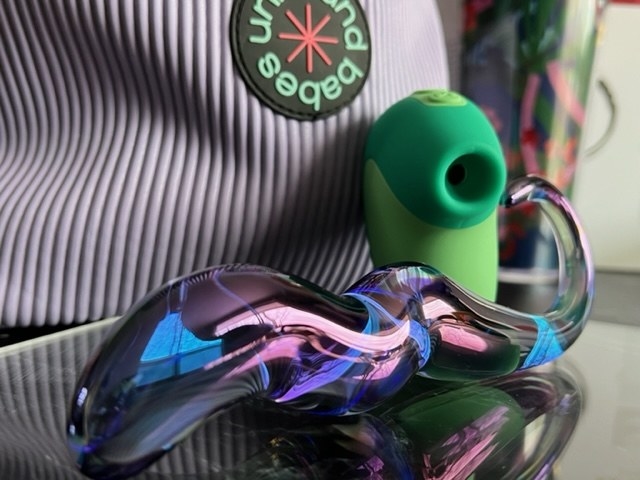 OR explore your nether regions with Puff and a little help from an arousal serum or gel. In this case, Unbound's Jolt gel is a great option that features organic extracts, peppermint oil, L-arginine and L-Ornithine to help increase blood flow and a warm tingly sensation.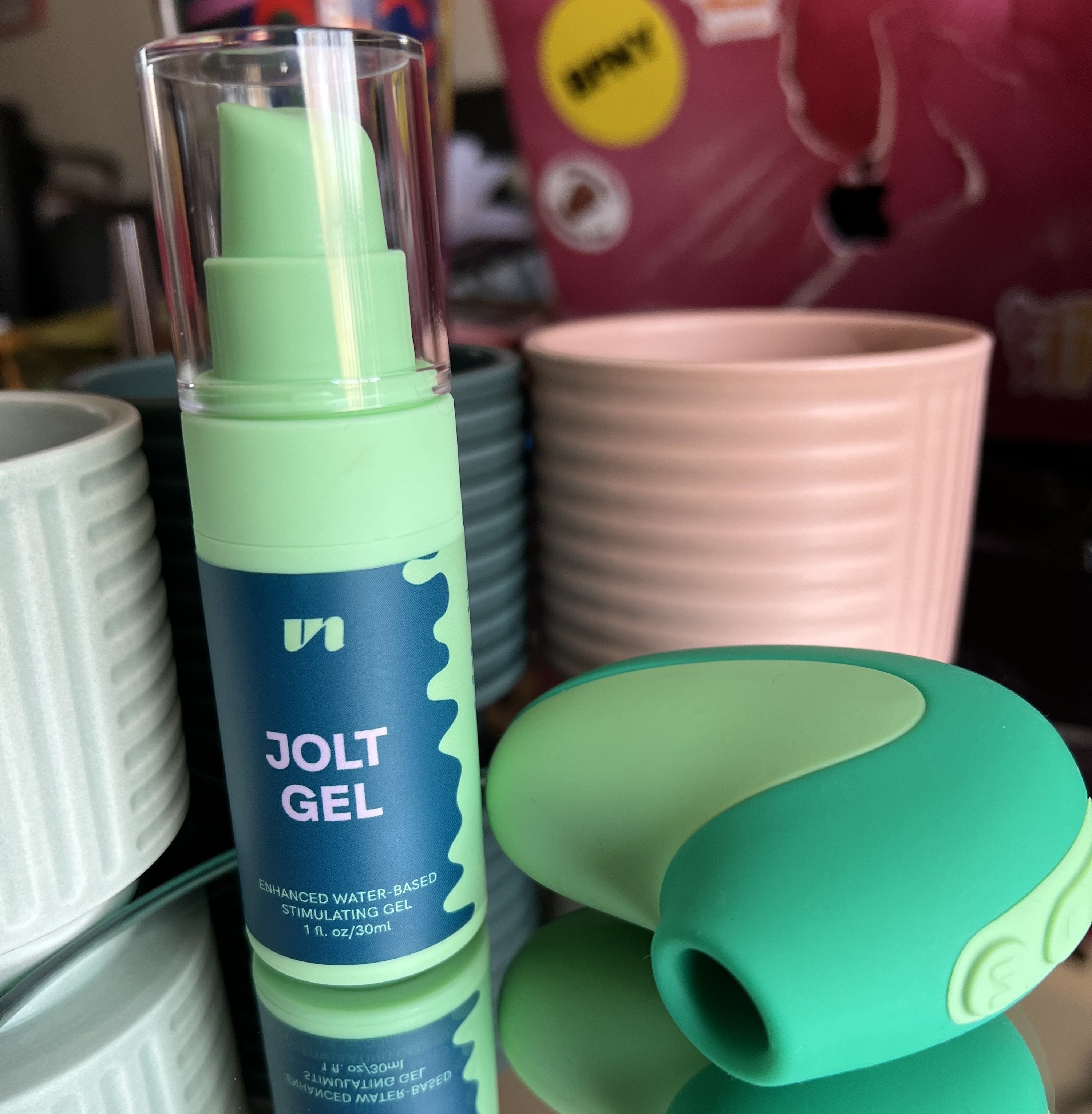 ORRR try using Puff with a partner. It's small enough that it's less likely to get in the way during partner play and it can definitely enhance the session if you let your partner control it or you let Puff work its magic during penetration.
Finally, lube. If you're having issues with creating a seal around your clit, use lube! It will help the pulsations hit their target, so you don't have to fumble around for too long trying to make it work. And trust me, you'll know when you've found the perfect placement.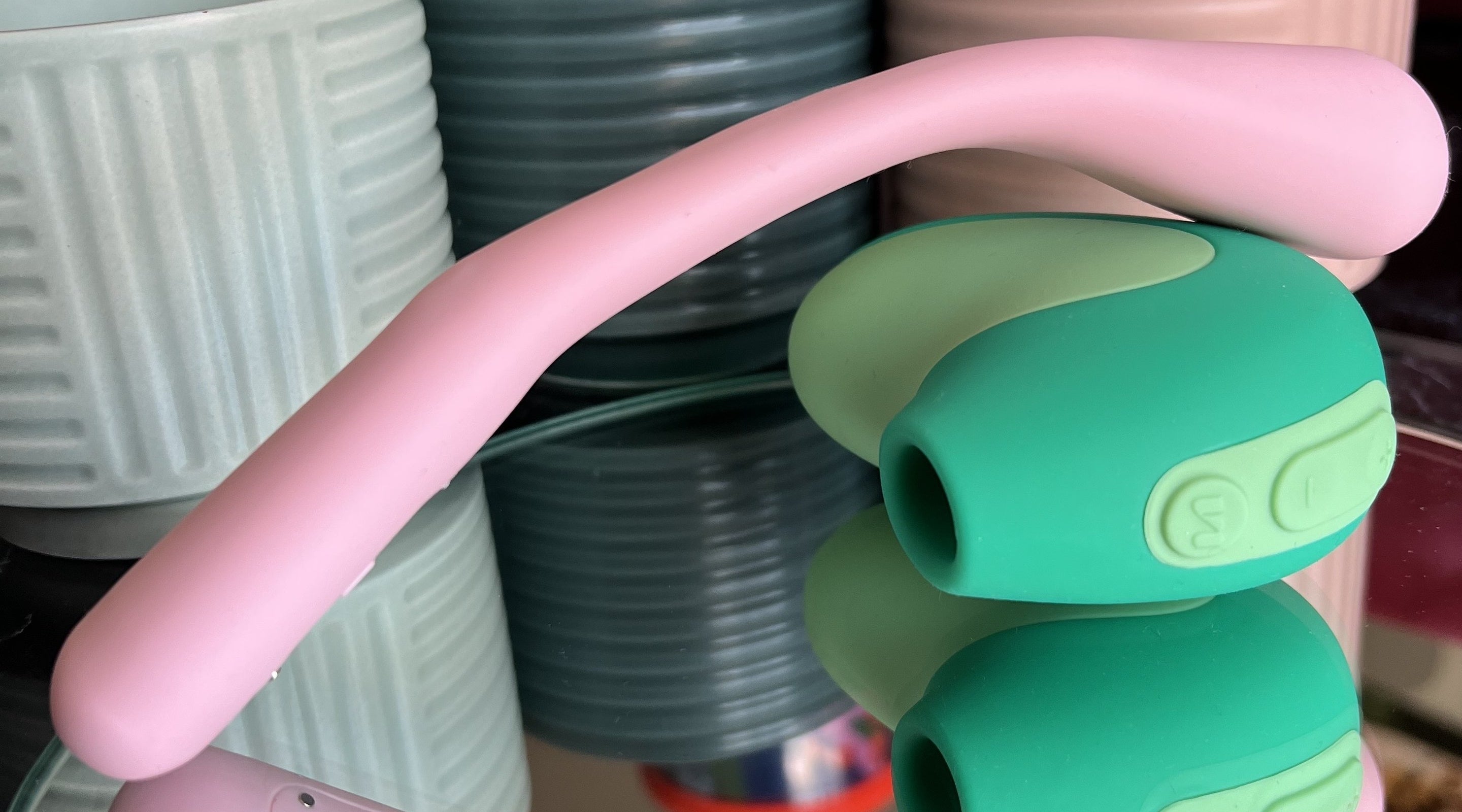 TBH, the 4.7 🌟 rating and the fact that it's constantly selling out should be enough to convince you that Puff is where it's at. But if it's not, I'm here as a regular and avid user to co-sign. You can thank me later.