1.
Both bunnies are disarmingly cute. (But shhhh, don't let them hear you say that!)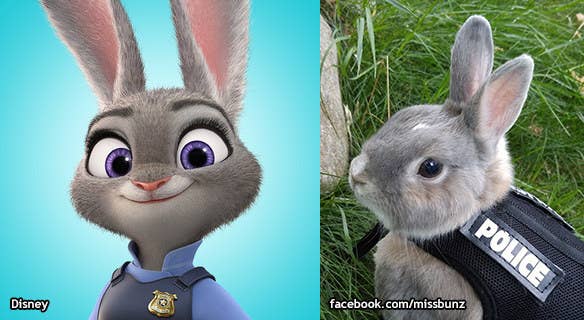 2.
They may be pint-sized but Judy Hopps and Miss Bunz have big, unforgettable personalities.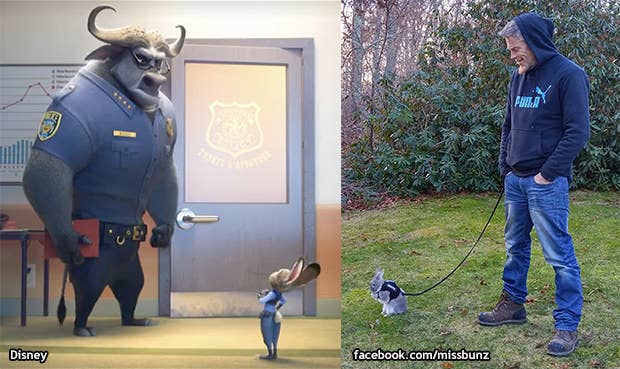 3.
Judy Hopps isn't the only anthropomorphic bunny around. When she's investigating a lead, Miss Bunz stands tall to assess the situation.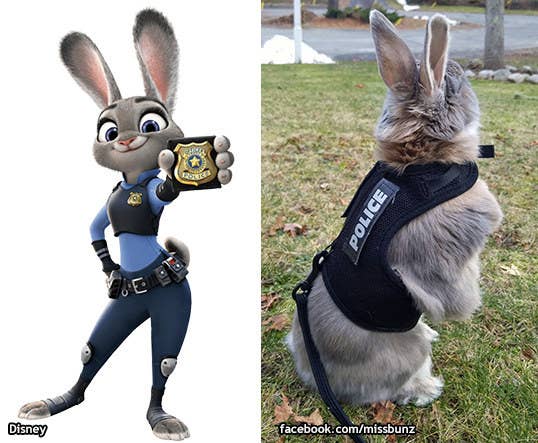 4.
Miss Bunz helps the stars of Zootopia crack a case in Tundratown.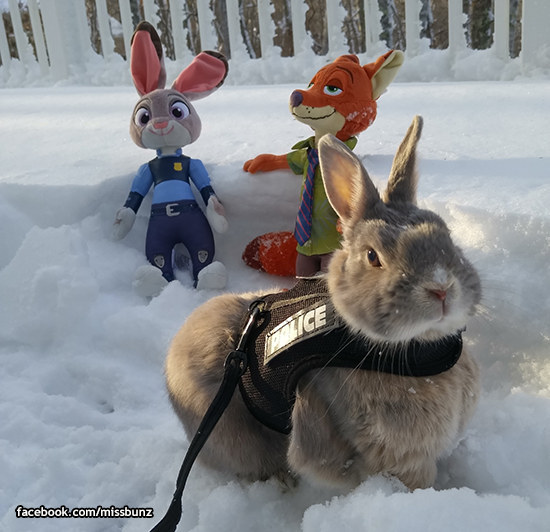 5.
Neither bunny was amused when she had to start her first day on the job in a bright colored vest.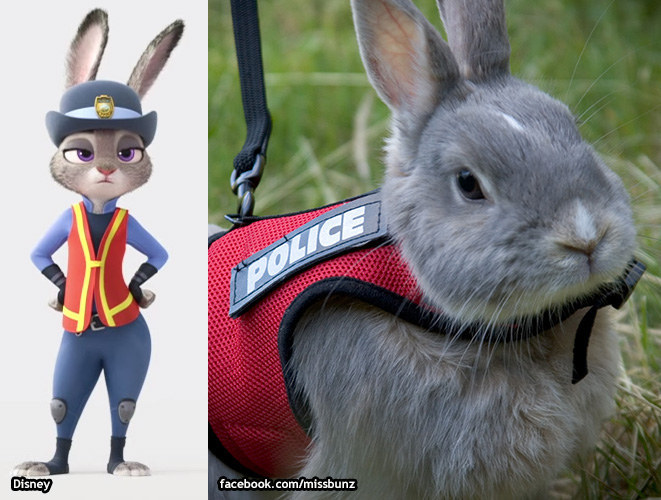 6.
Like her animated hero, Miss Bunz is ready to hop into action when somebun needs her help.