She also appeared to debut new curtain bangs, alongside the slightly darker hair color Sydney has been opting for lately: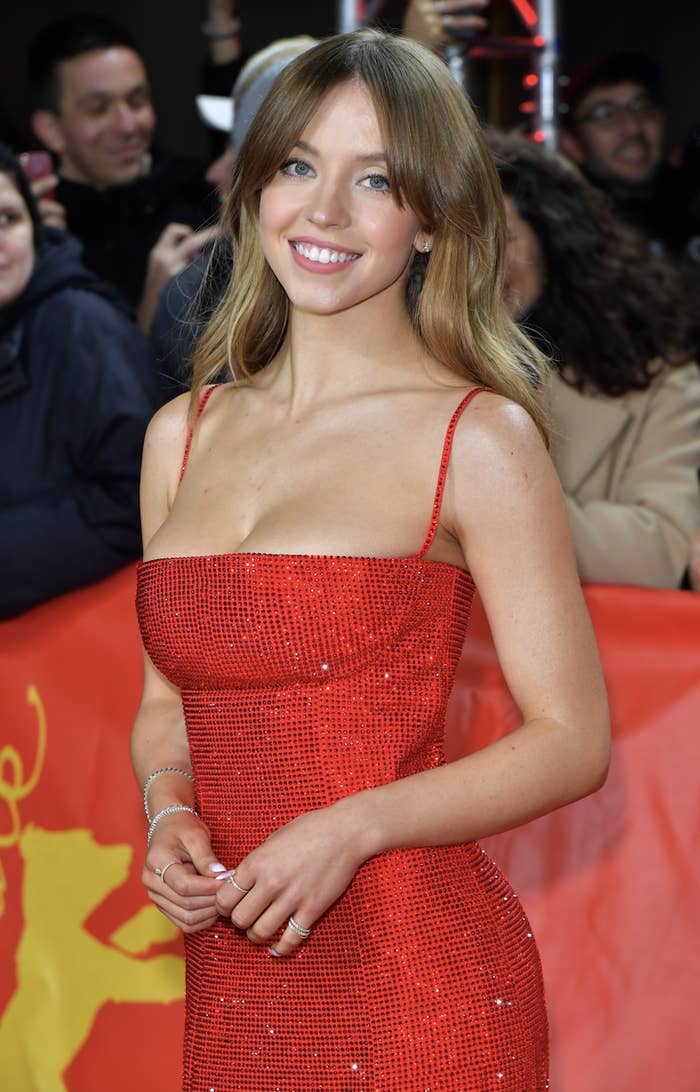 The custom Miu Miu dress was for the premiere of Sydney's movie Reality (based on the story of whistleblower Reality Winner) at the Berlin International Film Festival.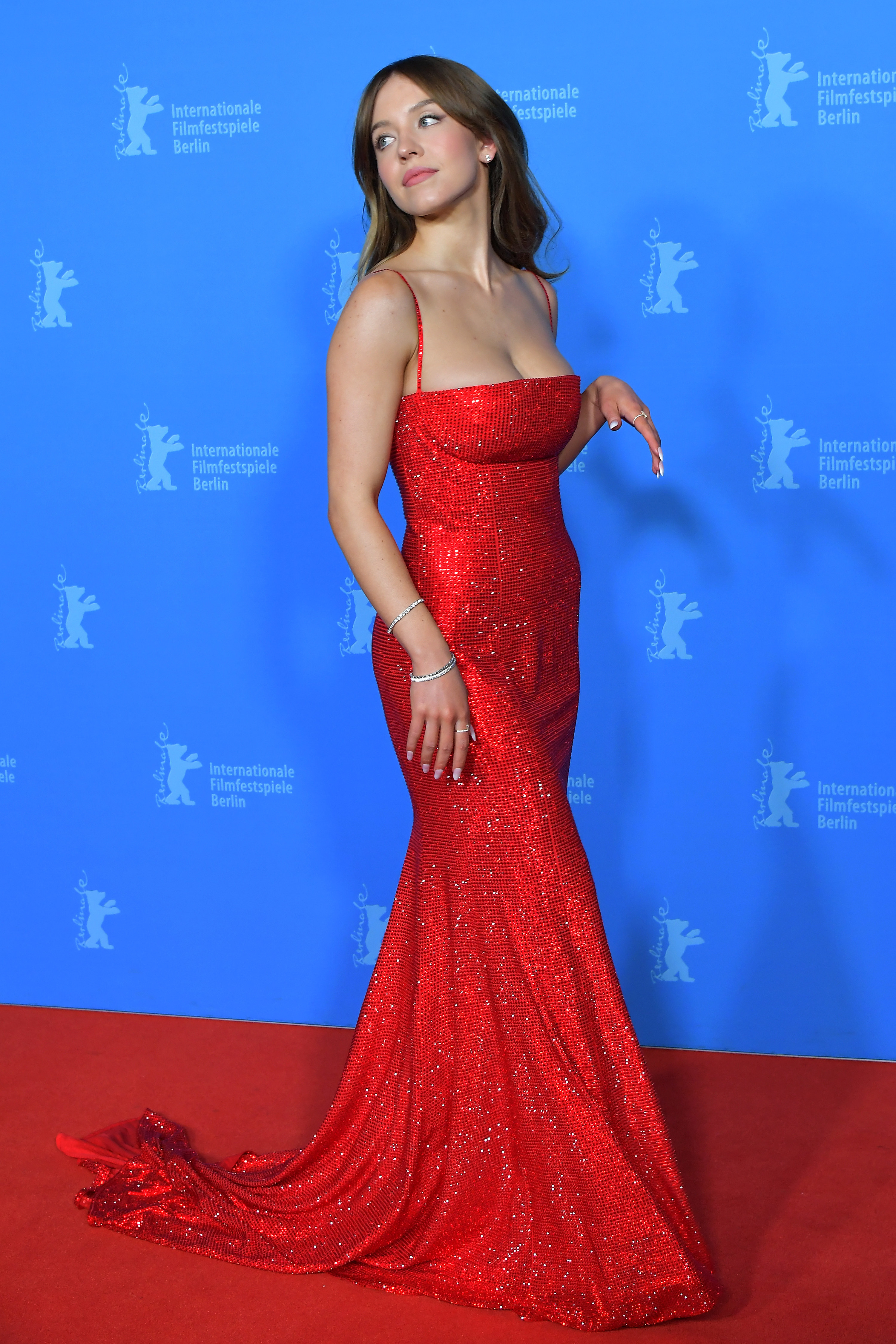 IMHO, the best part of this dress is how it moves — check out the way it hits the light:
Either way, this is part of a long and wonderful red carpet tradition of channeling the cartoon gal:
Personally, I wish we had a tad more drama from her hair and makeup — but I haven't showered in two days, so take what I say with a grain of salt.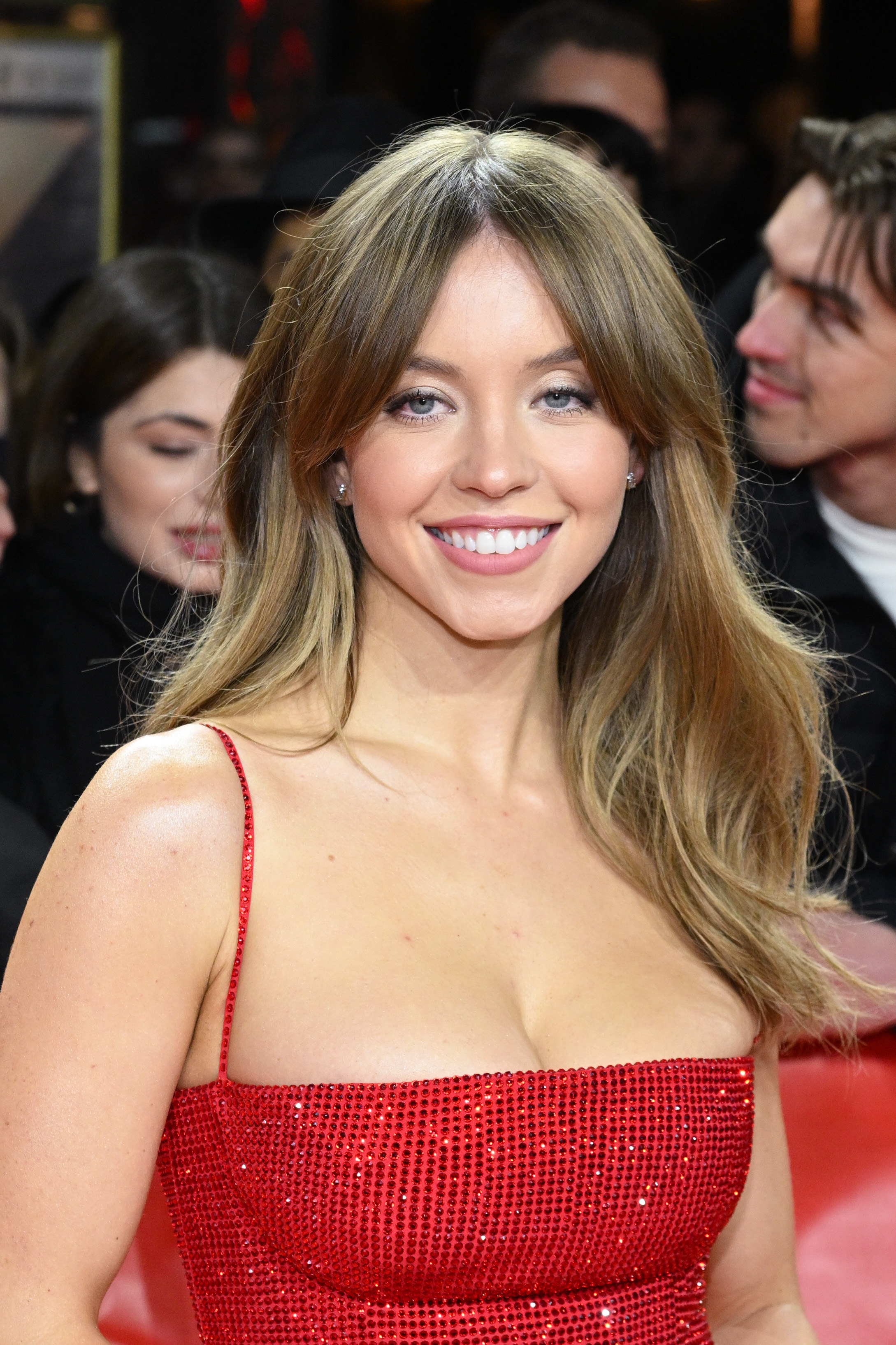 This isn't the only daring look Sydney has opted for amid the Reality rollout — she also wore this Alexander McQueen blazer this weekend:
Sydney's performance in the movie is already getting rave reviews, so sounds like as good a time as any to bring out the sparkles.