If you've clicked on this article, then you likely A) Know who Metallica are, B) Have seen seen Stranger Things Season 4, or C) All of the above.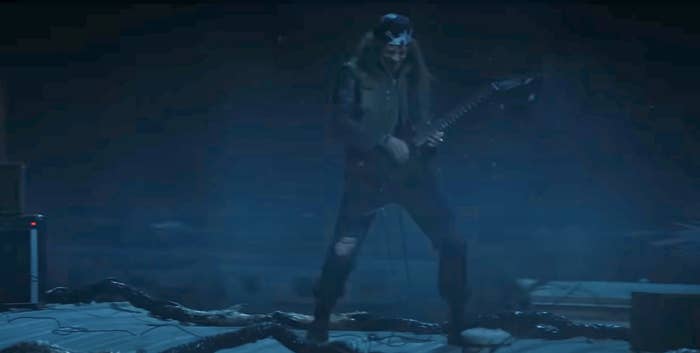 Well, some folks appear to have been introduced to the band via the scene where Eddie shreds "Master of Puppets" on guitar:
If you thought that Metallica would be all, "We've been a band since 1981, how dare you stumble upon our hallowed music in a Netflix show rather than in a record store from before you were born" — you'd be incorrect! Because the band clarified via their TikTok that they're more than happy to have new fans.
In a pinned comment on a live video of "Master of Puppets," the band wrote in response to those mocking others for being there because of Stranger Things, "FYI — EVERYONE is welcome in the Metallica Family. Whether you've been a fan for 40 hours or 40 years, we all share a bond through music."

"All of you started at ground zero at one point in time," they added.

The band account also replied to some Stranger Things banter:

And a dude who wanted to (maybe) look up the guitar tabs to "Metlica":

So, in short, I'm sure they're doing just fine.