You might think of Paris Hilton as a lot of things: A-list celeb, fashion icon, businessperson, DJ. Well, be prepared to add chef extraordinaire to that list — because Paris has a new Netflix series, Cooking With Paris, out Aug. 4. Inspired by her viral lasagna-making video, the show follows Paris learning how to cook with the help of some celebrity friends (hey, I'd probably be a far better cook if I had Kim Kardashian to motivate me). We caught up with Paris ahead of the show's release to ask her just a few questions about how it all came together.

FIVE favorite behind-the-scenes memories from Cooking With Paris: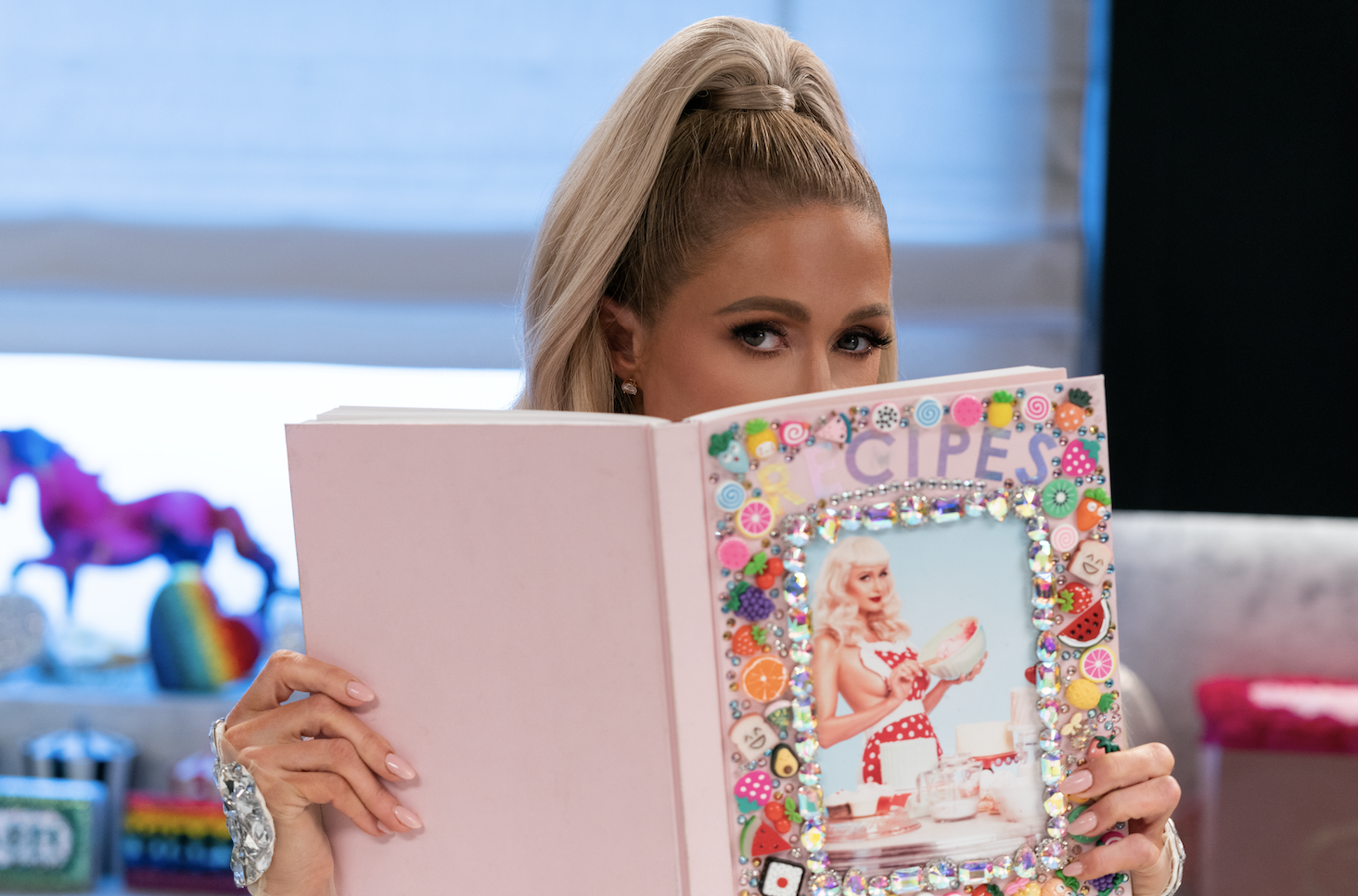 1. Cooking with Kim [Kardashian]. When we made that fluffy frittata and the blue marshmallows. That was so much fun, to be in the kitchen together and learn how to make one of my new favorite dishes that I make for my fiancé for brunch every weekend now.

2. I loved all of the outfits. Every look was just so on point, and it's the most fashionable, fun cooking show ever. So all the looks, amazing memories.
3. I had so much fun with Demi [Lovato]; they're just so cute. We tried to make this heart-shaped ravioli, which was very difficult to make, but it was a funny thing to do together.
4. With Saweetie, making shrimp tacos and just hanging out with her. She's such a character, so beautiful, and such a boss.
5. Lele Pons — I love her; she makes me laugh every second. We did these cookies and cupcakes that were covered in Prada and Chanel — really cute little sugar things.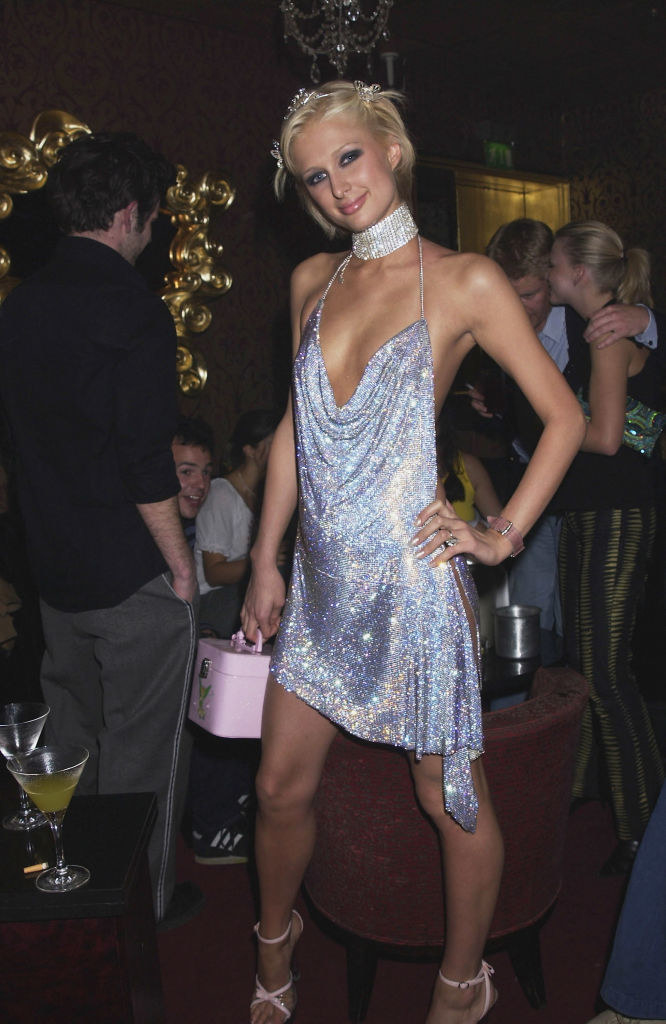 1. The first one would be my 21st birthday dress that Julien Macdonald made me because it's the most iconic birthday dress in the world. I would be that if I was a dress.

2. I would wear my low-cut, low-rise jeans that I used to wear with a Dolce & Gabbana top that I wore back in the day; that's really sexy.
Are you happy that low-rise jeans are on their way back into style?

I love that all the Y2K fashion is back in style now. It's just so much fun to see so many looks that I used to wear are now everywhere. I love that I've always been ahead of my time in a fashion way, and in other ways.
3. A velour tracksuit. I have every single color.
4. The other dress that I would wear is from The Simple Life — Nicole [Richie] and I went to the premiere party together for the first season, and I had this pink-and-gold dress by Tracy Reese, which would be beautiful in the kitchen as well.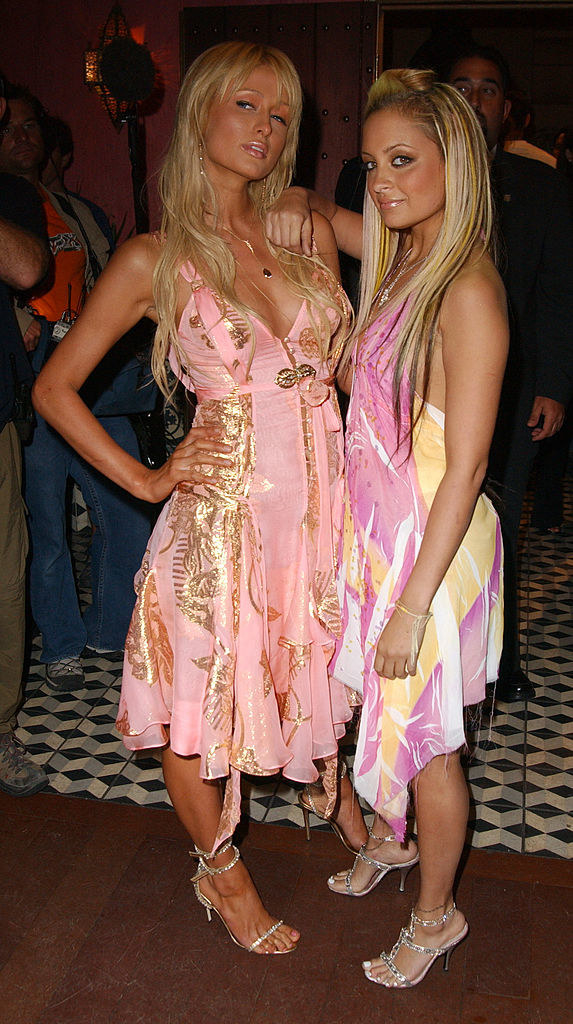 THREE tips for sliving (slaying + living):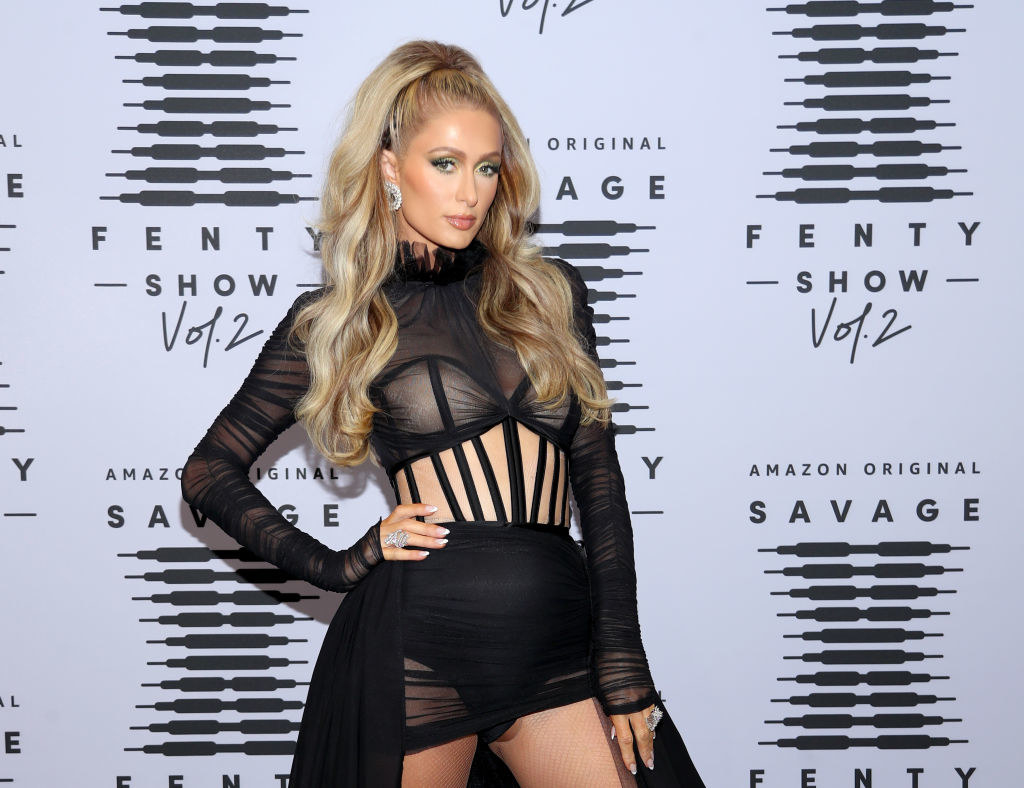 1. Surround yourself with positive people who make you happy and make you smile.

2. No bad vibes.
3. Life is short, so make the most of it.

TWO things Paris would like to pass on to her future children that she learned in the kitchen: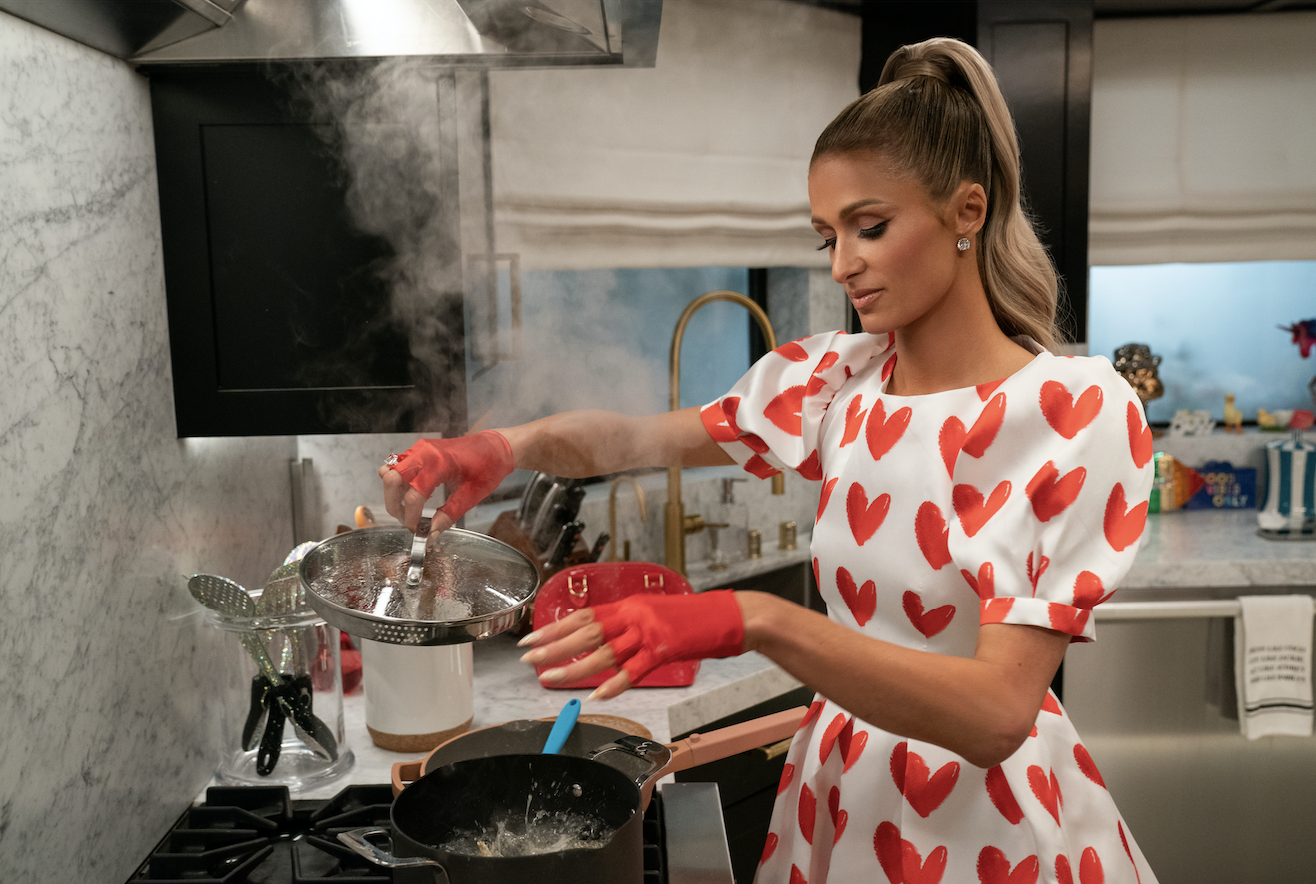 1. I learned so many things. How to make the Lucky Charms marshmallows French toast, for sure. I know that they would love that for breakfast; it's so delicious.

2. I tried to attempt making at-home McDonald's french fries, which were actually very good. But there's nothing like McDonald's french fries, so they must have some special ingredient I don't know about.


ONE thing Paris learned from cooking with Kim Kardashian:
1. She taught me how to be more organized in the kitchen, because when I cook, there's so many bowls everywhere that are making a huge mess. I'm so disorganized, and she is so organized, like, "Paris, we clean as we go!" She was teaching me to, as we did things, put it in the sink and rinse it off. So, just to be more responsible and organized in the kitchen.

Thanks for chatting with us, Paris! Cooking With Paris hits Netflix on Aug. 4.