Attention: Blake Lively and Ryan Reynolds arrived as a couple on the Met Gala for the first time since 2014.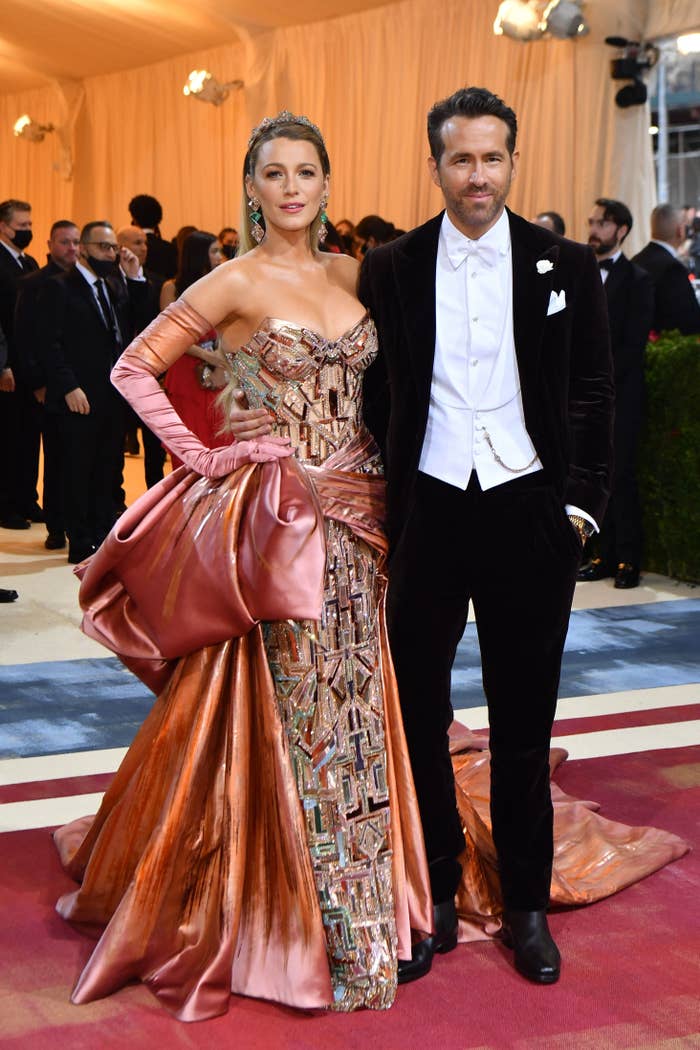 Now, the two are co-chairs of the event — so the fact that they showed up together for this year's "Gilded Glamour" theme is hardly surprising. But still, what a moment!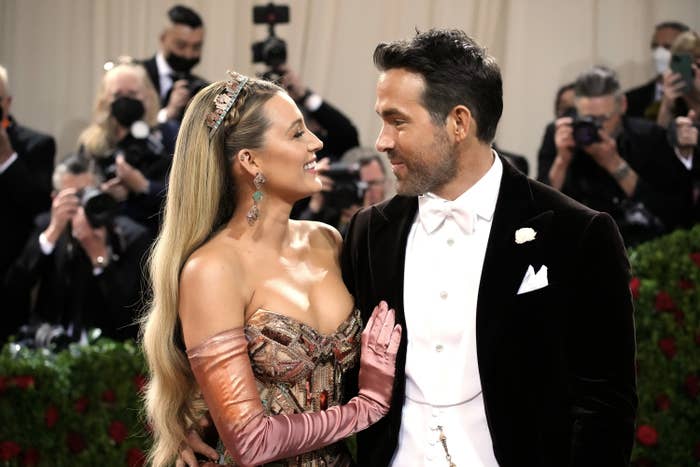 Blake's look even had a mid-carpet transformation, complete with a change of gloves and the full unraveling of her skirt.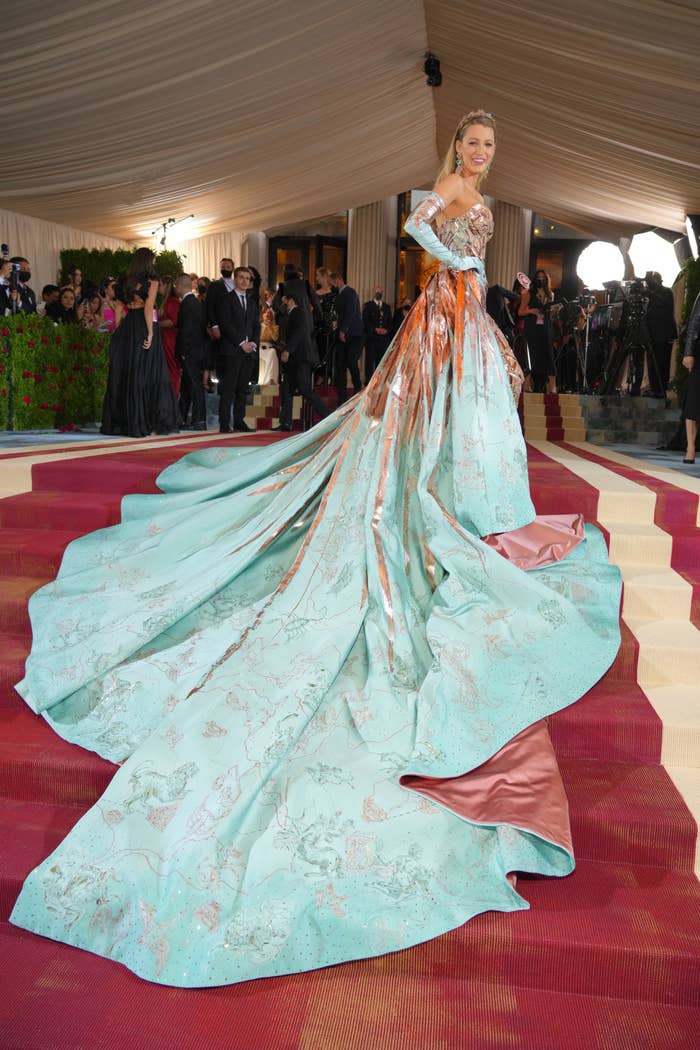 Like, let's look at them side-by-side:
Let's take a moment to discuss how each of them has chosen to interpret the theme. Blake's look features a bustle-like back, opera gloves, and a tiara — all of which evoke Gilded Age style.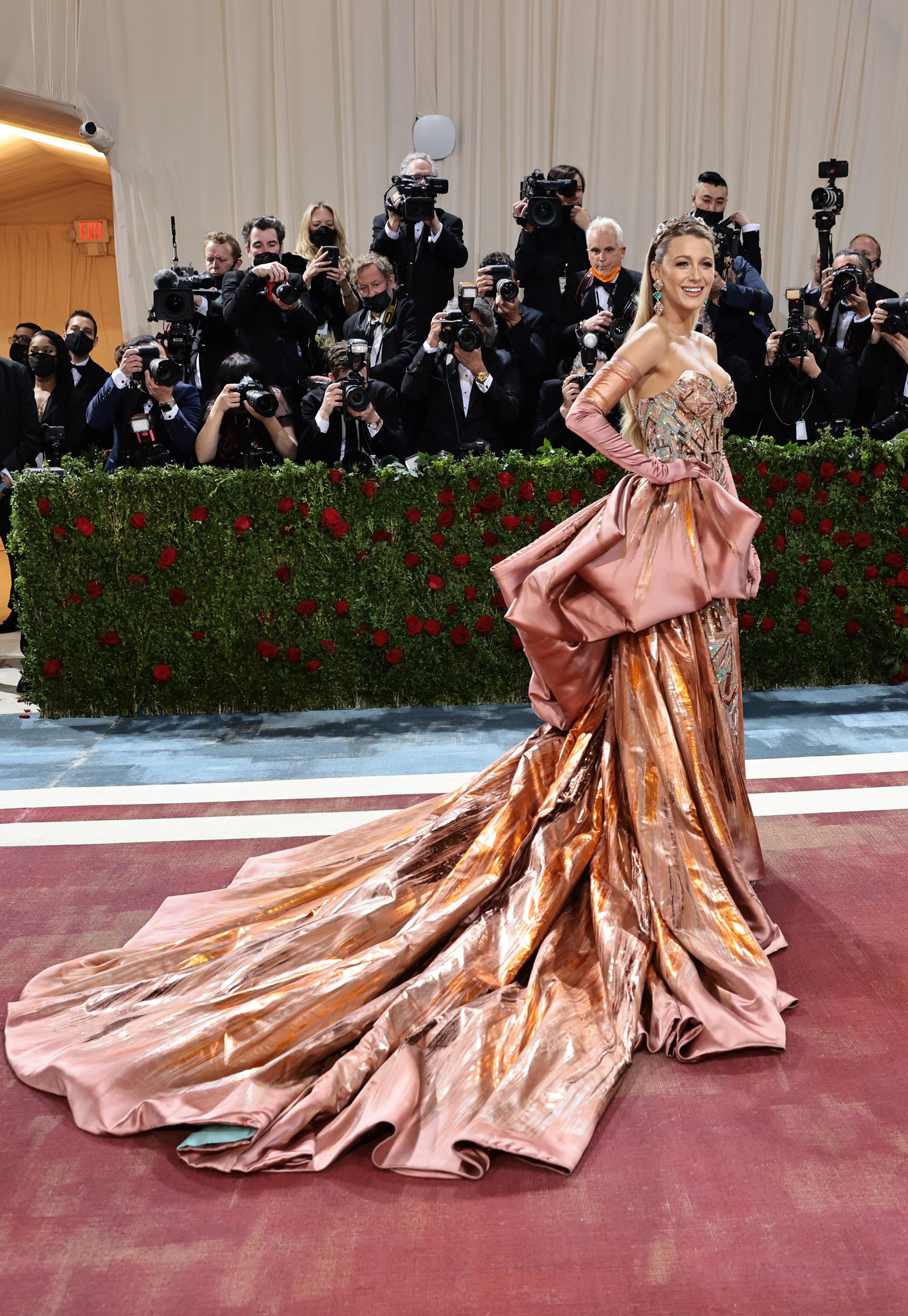 Ryan's Ralph Lauren suit is in velvet, which is another textile that's period-appropriate for the Gilded Age. Plus, his white waistcoat is a classic mark of white-tie attire.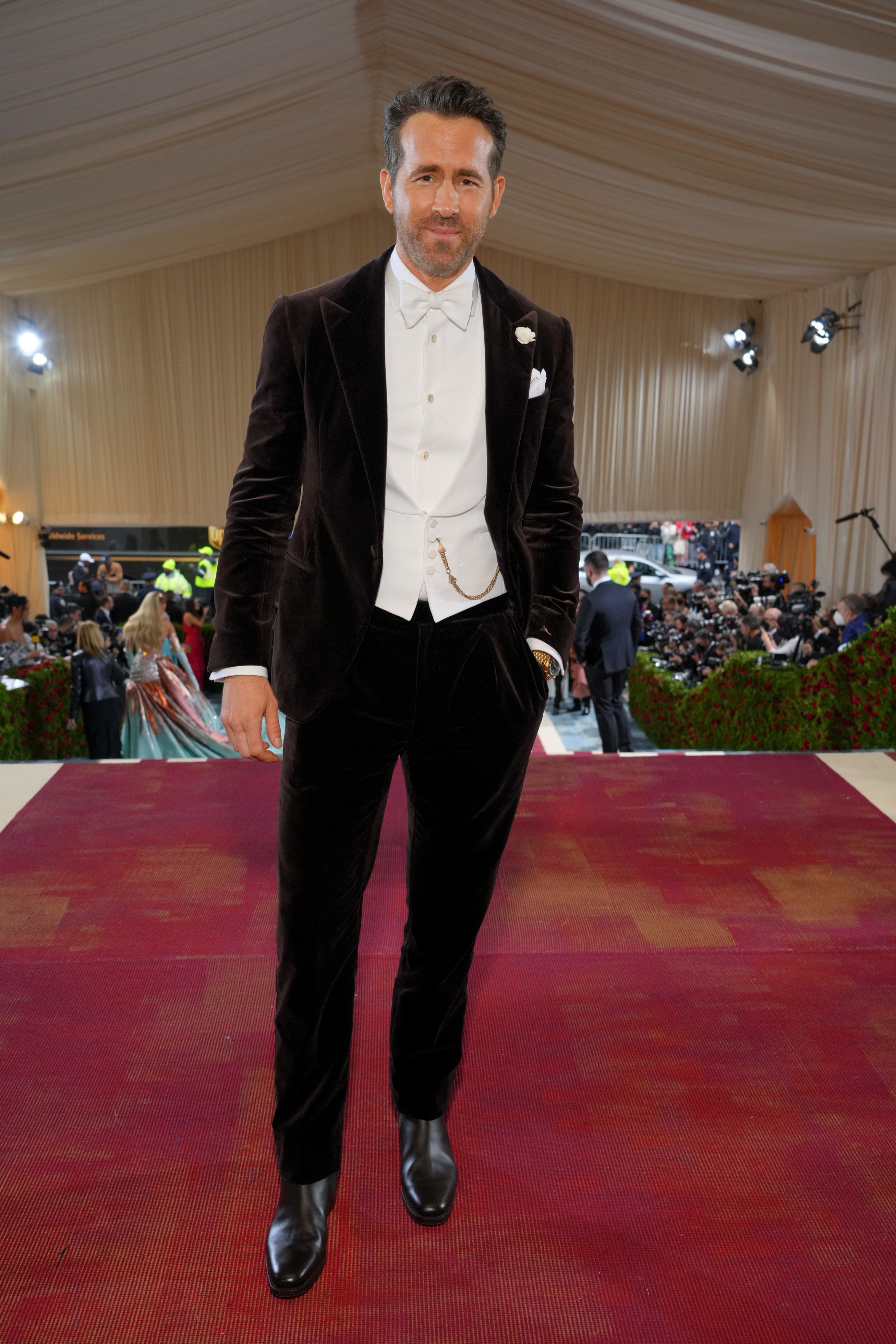 However, Blake's look also references New York iconography beyond the Gilded Age. As she explained to E!, her tiara evokes the Statue of Liberty, the detailing on her corset is a reference to the Empire State building, and the back of her gown contains the constellations from the ceiling of Grand Central Station.