You're likely aware that A) Machine Gun Kelly and Pete Davidson are friends, and B) both MGK and Pete are dating some very famous ladies (Megan Fox and Kim Kardashian, respectively).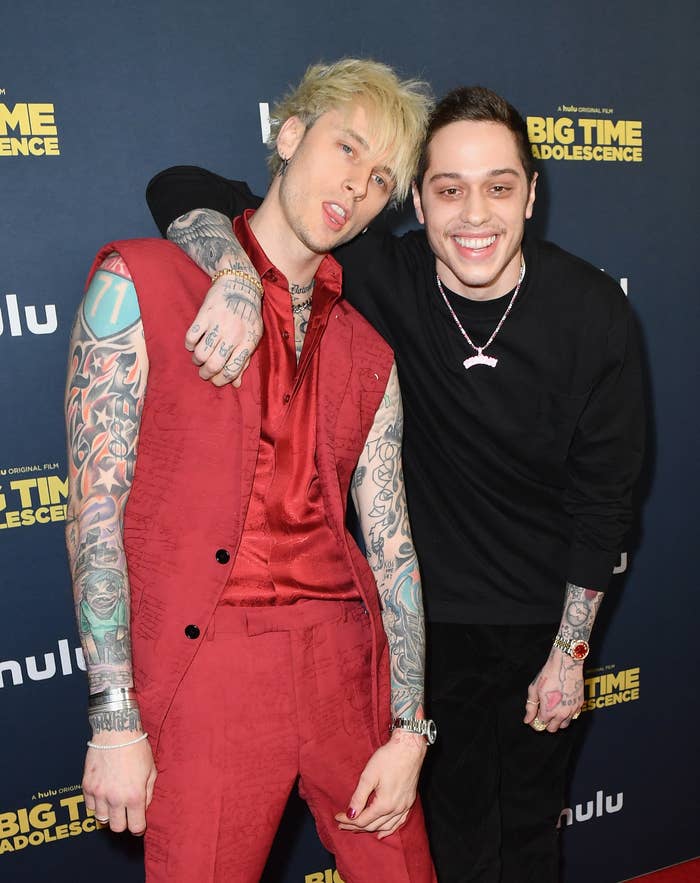 So, BuzzFeed caught up with MGK himself last month to ask him all about how his relationship with Pete has changed as of late.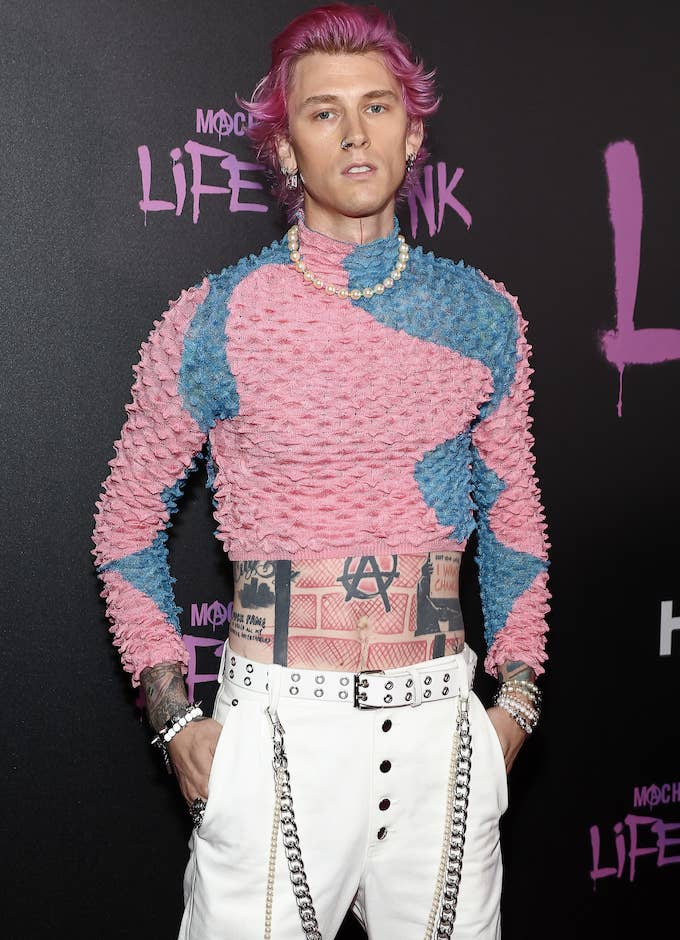 "We're both wifed up. Our girls are friends, so we get together — they talk and then we talk outside, smoke, and catch up," he began.
"We're both in a creative space right now, he's working on a TV show, I'm working on an album and a movie, and so we're always, like, bouncing that stuff off of each other."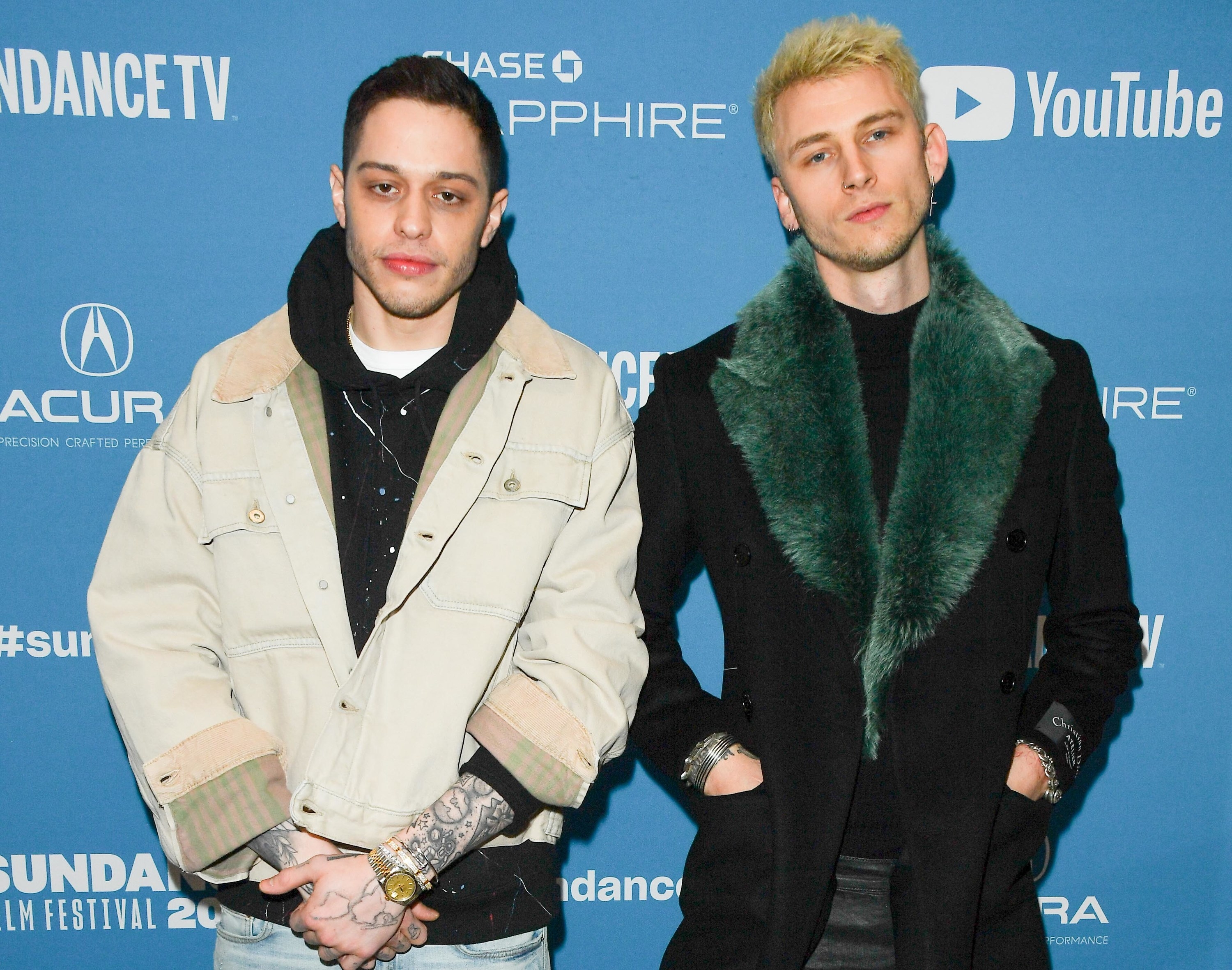 "We're just in the mode of wanting to keep working together," he added. "So we haven't had much of a chance to relax and have nights out like the way that we had before [these] schedules."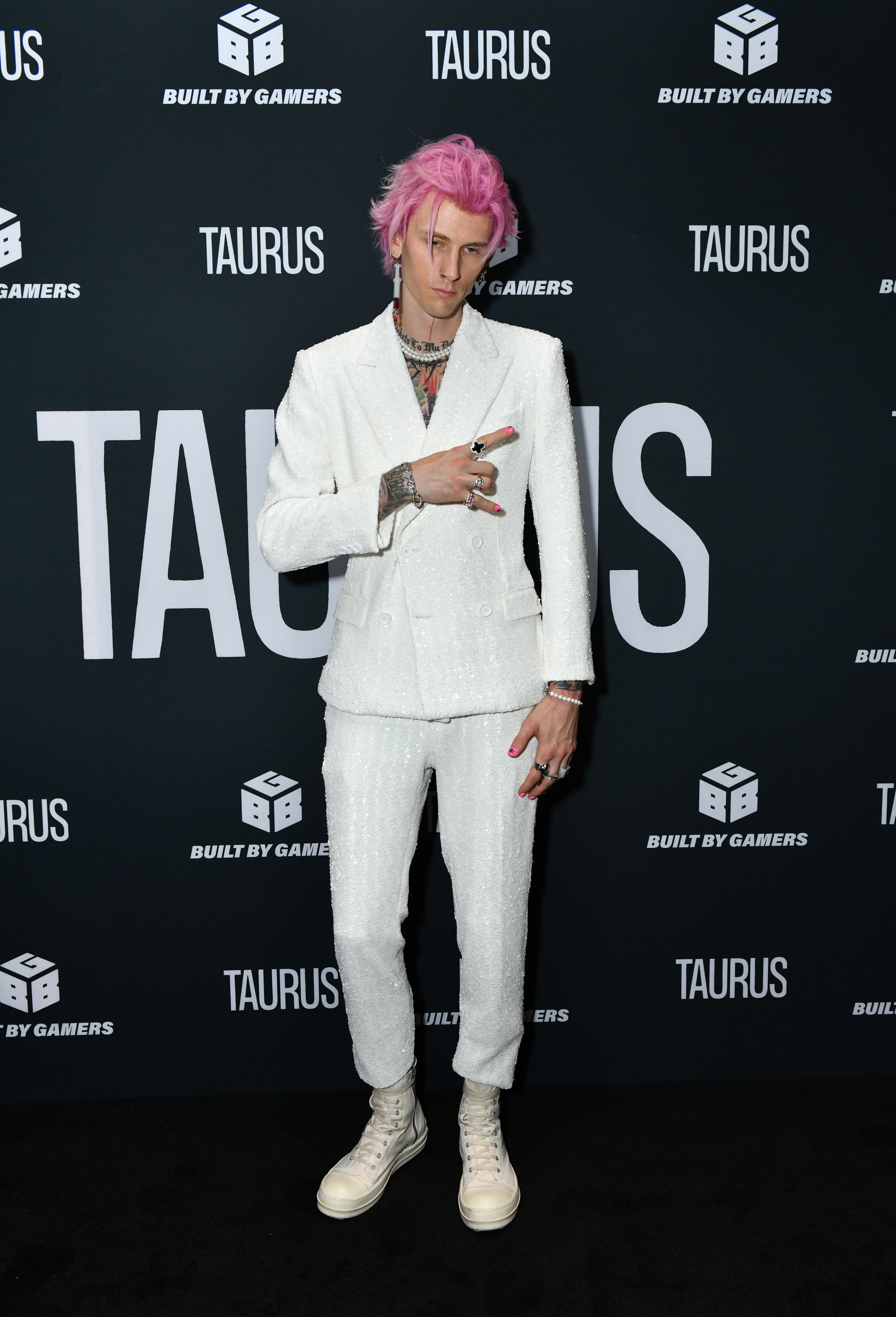 MGK also mentioned an incident where he was doing a cameo in one of Pete's movies, accidentally took too many mushrooms, and ended up in his boxers in a koi pond in the front of their hotel. "Pete went to distract the hotel manager by being like 'Hey, do you guys have any milk in your back room?'" he recalled.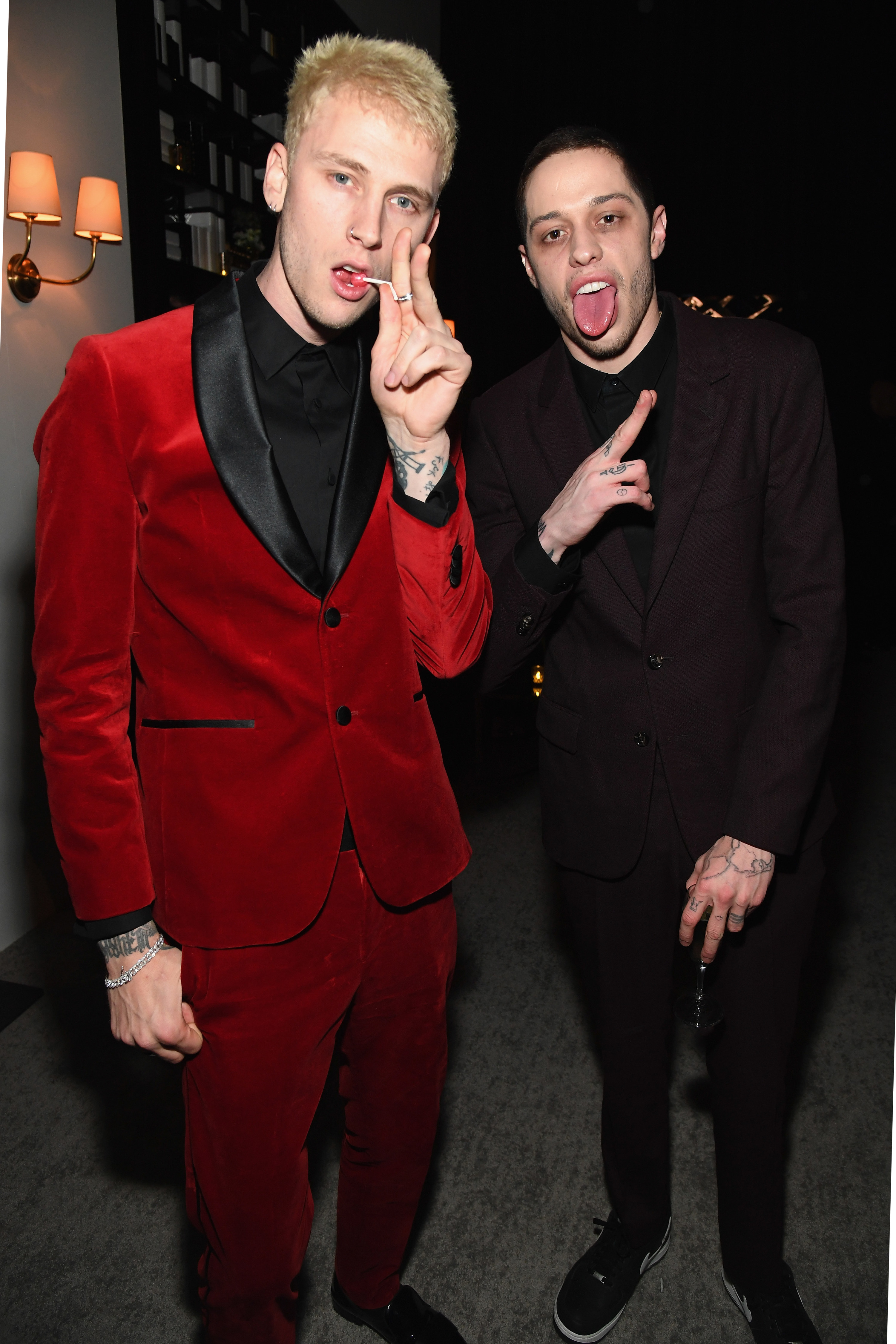 Operation milk was somewhat of a success, as MGK was then told to "get your ass out of the koi pond and quick, run to your room." Once he was clothed, the pair went to the director's room around 5 a.m. "I had to walk of shame back from the director's room, which was in a separate building, to my room," he continued.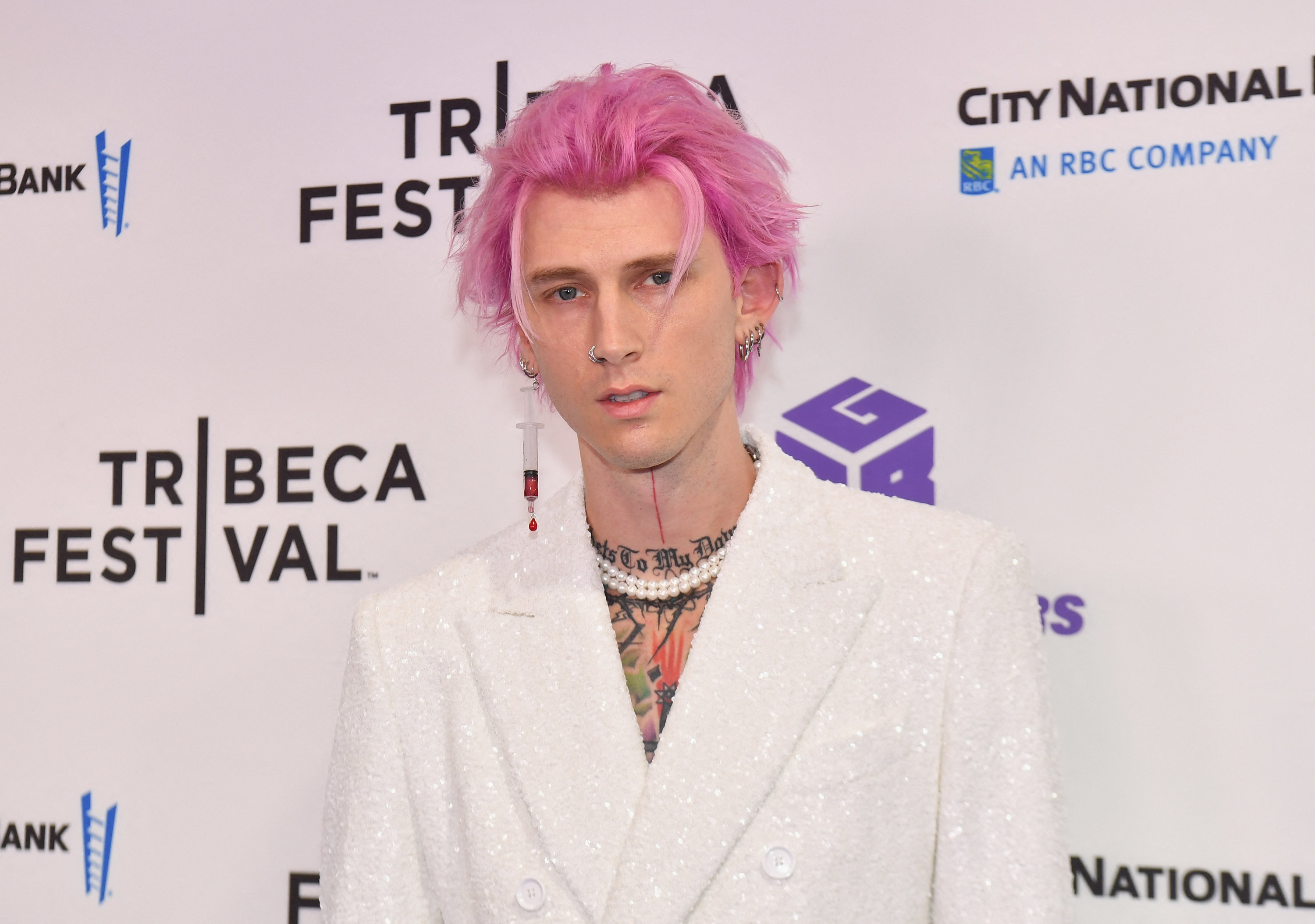 "Me and Pete were staying next to each other and Pete was walking me back with his arm around my shoulder — the hotel guy that he asked for the milk from was just looking at us and shaking his head."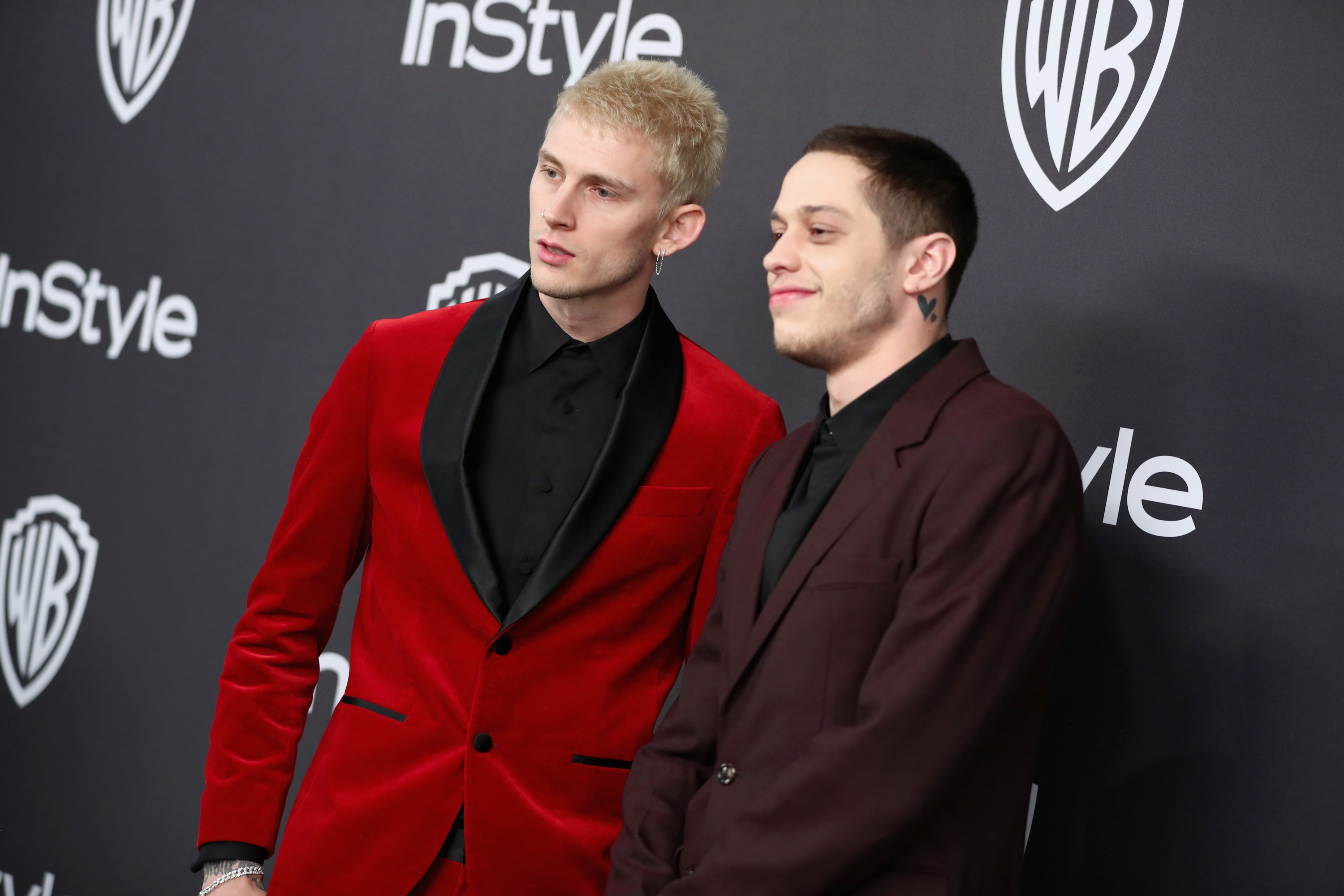 Very glad to not be a koi fish!